Woken up with the urge to start running around? Whether you're 25 or 55, running offers a huge range of mental and physically health benefits. Here's how to start running later in life…
If there's one thing to love about running it's that it truly is for all ages. From school-aged kids who enjoy the 50m dash on sport's day, to octogenarians who take part in a weekly parkrun, it really is possible to run strong for life. And you needn't be a speedster to enjoy the physical and mental benefits. If you want to learn how to start running later in life, the key is to run at your own pace and always listen to your body.
Discover the best running shoes for women
Susie Chan, Peloton Instructor and record-breaking endurance runner, has experienced first hand how much you can achieve running later in life. 'I have found that as I have got older, my fitness goals have changed. I am no longer as fast, but can still run long distances at a slow but steady pace,' she says. 'I like ultra running (any distance run over 26.2 miles) as it's more about the experience – you can walk, have a cup of tea, and get going again! And results show that women over 40 tend to do well over these longer races.'
Of course, you needn't run an ultra to get the most out of running. 'In races and as a Peloton Instructor, it's inspiring to see people of all ages achieving their own challenges, be it running their first mile or for 20 minutes without stopping,' adds Chan. 'There are big benefits when you get past 40. Mobility can start to wane, and keeping moving will help you keep your range of motion. Exercise helps maintain strength in muscles and bones. All of these can help your overall wellbeing, aiding things like better sleep, productivity and feeling good about yourself.'
With this in mind, we asked Chan how to start running later in life. Whether you're returning to the sport after a hiatus or hitting the roads for the first time, here's the inspiration you need.
Related content: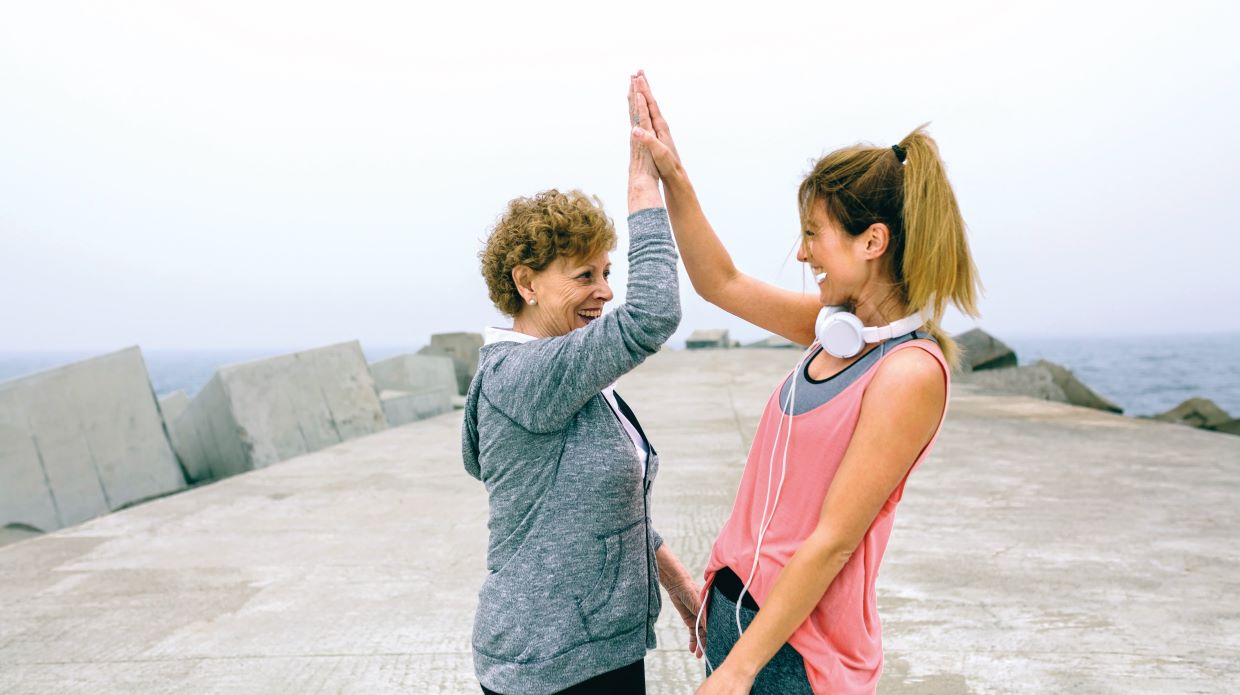 How to start running later in life
Find kit that fits
'If you're thinking of taking up running, it's always strongly advisable to find the correct footwear from the start. There are lots of them out there, but once you have the right shoe you will be literally starting off on the right foot! A good sports retailer will help you find what works for your running style. Clothes should be comfortable and a bra should not chafe. I love to run in HOKA's, and Peloton Apparel has great technical fabrics which help the skin breathe (I'm peri-menopausal, so things can get very sweaty!).'
Discover the best running sports bras
Plan for success
'I like to plan my run route prior to going out so I know where I am going, and you can also let others know for safety. You can use Strava to give you run routes, or here in the UK I love the OS Map app. It's where I seek out the trails! I also find music a great motivator and distraction for my training, or listening to a podcast can help pass the time.'
Just do something
'It can be hard to fit in the training, but having a routine can really help. Set days to make space for yourself. Also, don't worry if you don't have much time. Remember, anything is better than nothing! Even 10 minutes of brisk walking and running can change how you feel in the day. Some days I will break up my training to fit it around work. And whilst it can be a little trickier getting going again the second time, it is always worth it.'
How to motivate yourself to start running
Have an aim
'Having something specific to train towards can be really motivating. Perhaps you want to join in with a parkrun, or maybe you would like to run a marathon. Anything is possible! It is really important to set achievable goals for yourself along the way and give yourself time to get there. When I was a beginner, I used to set myself goals of running one lamppost further each time.'
Join a group
'I find running with other people motivating. Perhaps a friend will join you on your fitness journey! Arranging to meet up can help keep you accountable. Or get stuck in to the Peloton App. We have structured walks and runs that can be done outdoors and are specifically designed to keep you motivated and moving.'
Sign up to these fitness challenges to motivate yourself this year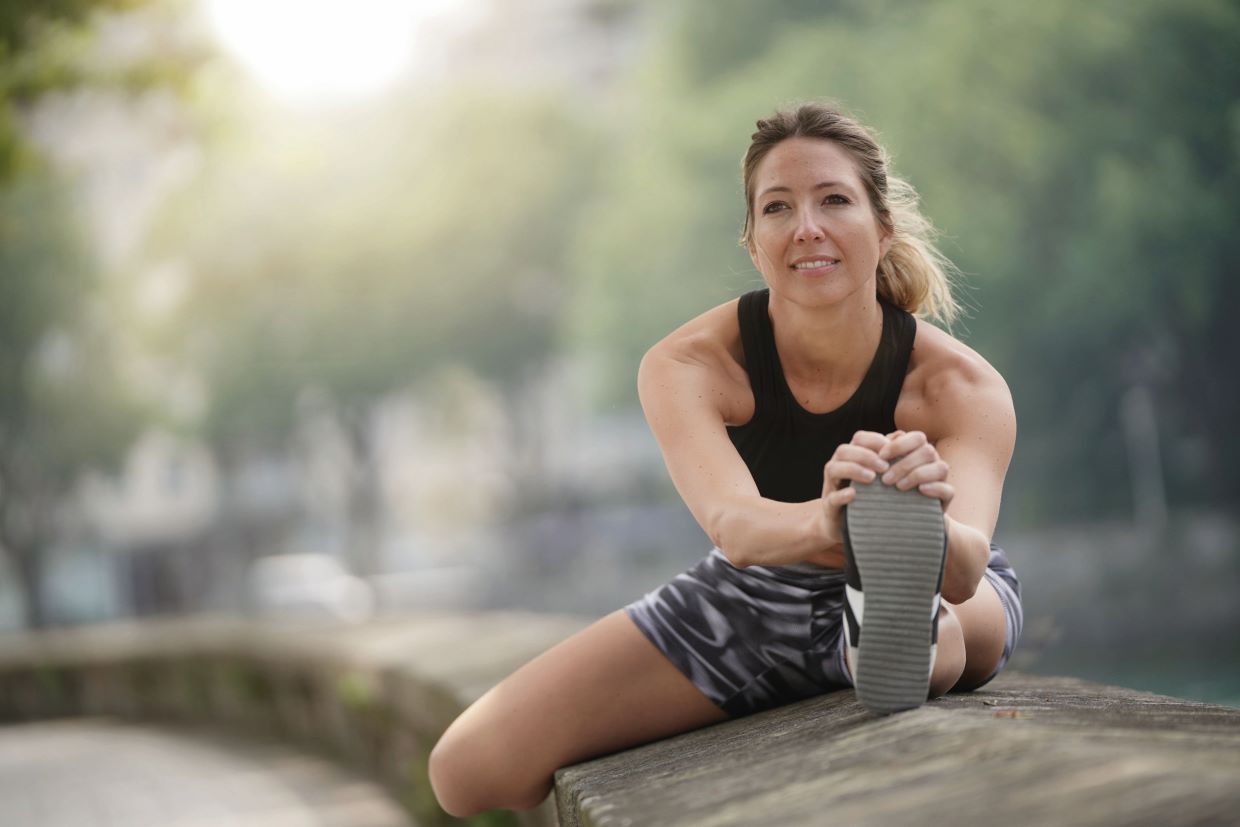 How to avoid injury when running later in life
Take time out
'Getting an injury sucks. Rest days and recovery are as important as training days, especially important if you are a beginner, and they will help you to avoid injury. How many days you train for depends on your goals, but the crucial thing to remember is to build up slowly – both distance and time on feet.
Be flexible
'It's ok to drop a training run if you are really tired! Swap it for some mobility movements, stretching or a short strength workout. These are all as important as running and they will also help you to get to your goals.'
Learn more about how to prevent sports injuries
How to get better at running later in life
Go easy, sometimes
'Remember things don't have to be difficult to help you improve. You don't need to be smashing out miles or running super fast for all of your workouts to realise your goals. Pushing yourself in every run is not advisable, and can lead to injury and suck the joy out of training. Make sure you have easy movement days, too.'
Stay on track
'The key thing is consistency. Regular exercise will serve you well in the long run. Don't forget that some days just feel harder than others, but you will be rewarded with days when you realise how far you have come and days when you just fly!'