Need a fitness goal to whet your workout appetite? Check out the fitness challenges taking place in 2023 and give yourself something to aim for this year…
Nothing will fuel your exercise motivation in 2023 quite like sports events and fitness challenges. It will give you something to train towards, a point for tracking your progression, not to mention a huge sense of achievement when you realise your goal. The key is to find a challenge that excites and challenges you in equal measure – too easy and you'll be tempted to skip the training; too difficult and you may give up entirely. Opt for something that provides just the right amount of pressure and you will be willing to invest your time in it. Here are a few suggestions for the months ahead…
Top fitness challenges to book in 2023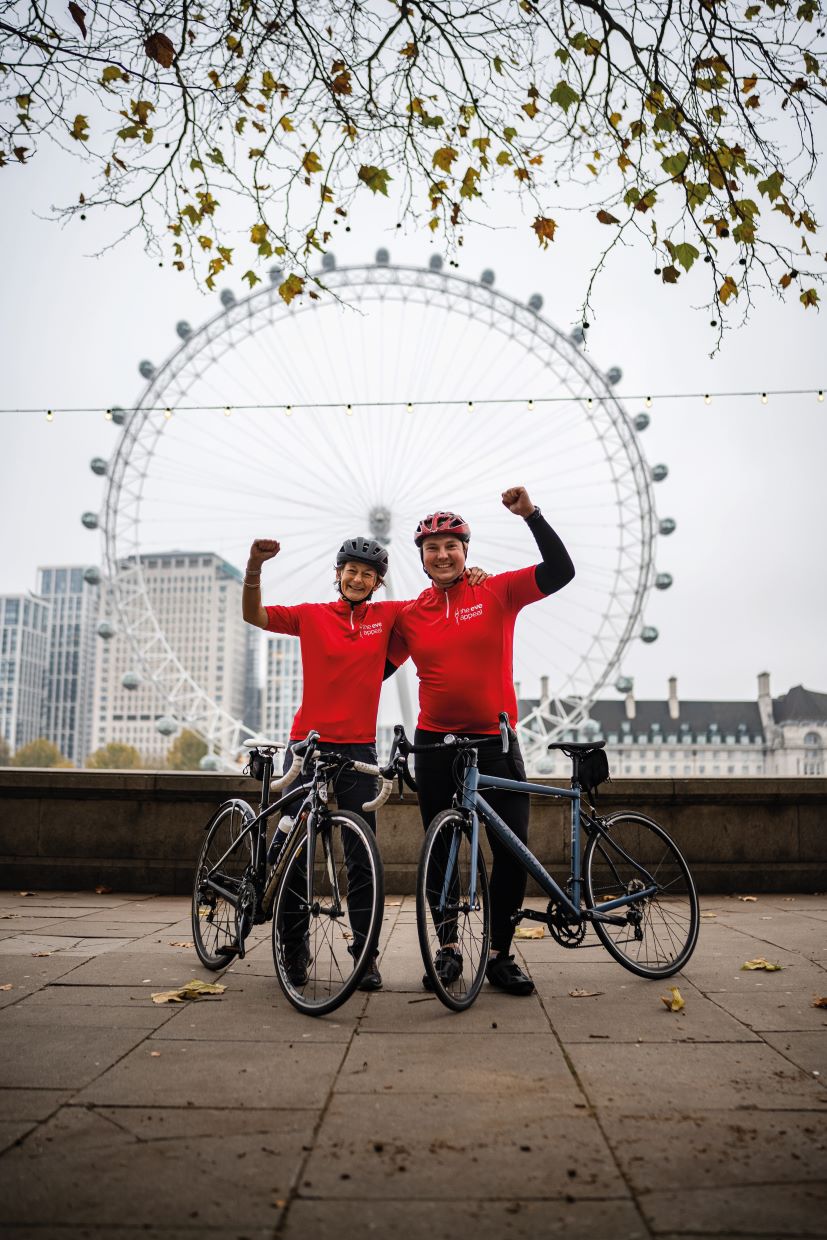 RideLondon-Essex 60
When: Sunday May 28
Website: eveappeal.org.uk/ridelondon
If you're looking for a challenge on two wheels, this 60-mile sportive provides an achievable route that starts and finishes in London, with a loop of Essex in between. Perfect for new and experienced riders alike, you can pedal as hard or easy as you fancy. Why not join the event's official Charity of the Year, The Eve Appeal's ride team, and help the gynaecological cancer charity raise funds and awareness, too?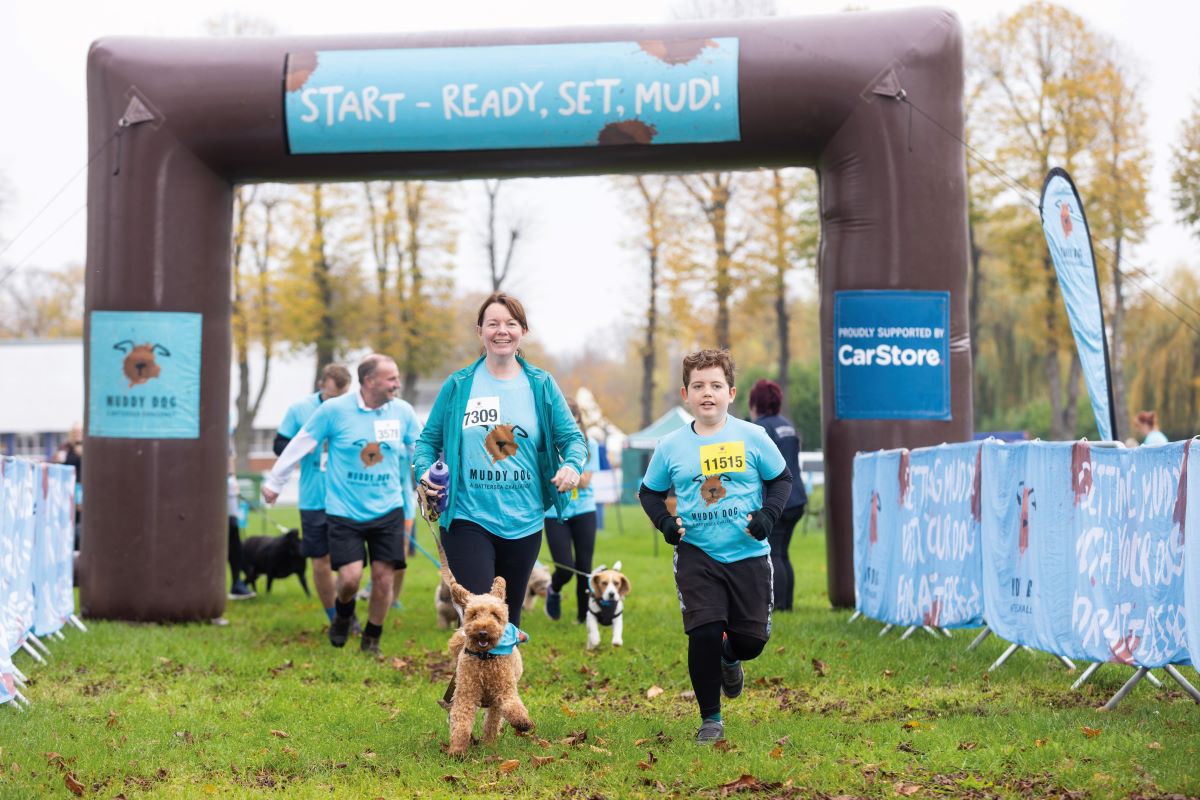 The Muddy Dog Challenge
When: Various dates from April 22
Website: muddydog.battersea.org.uk
Here's an event with a canine twist. Leading animal welfare charity, Battersea's Muddy Dog Challenge is the race to do with your dog by your side. Choose to run or walk one of the 2.5K or 5K courses, packed with wacky obstacles to jump over, wade through or duck under. Now in its eighth year, the event takes place in six locations across the country, including Leeds, New Forest and Stansted. Each participant is encouraged to raise a target of £100 for Battersea, and both person and pooch receive goodies to wear when taking part (a Muddy Dog Challenge t-shirt and medal, plus dog bandana and rosette). Delightful!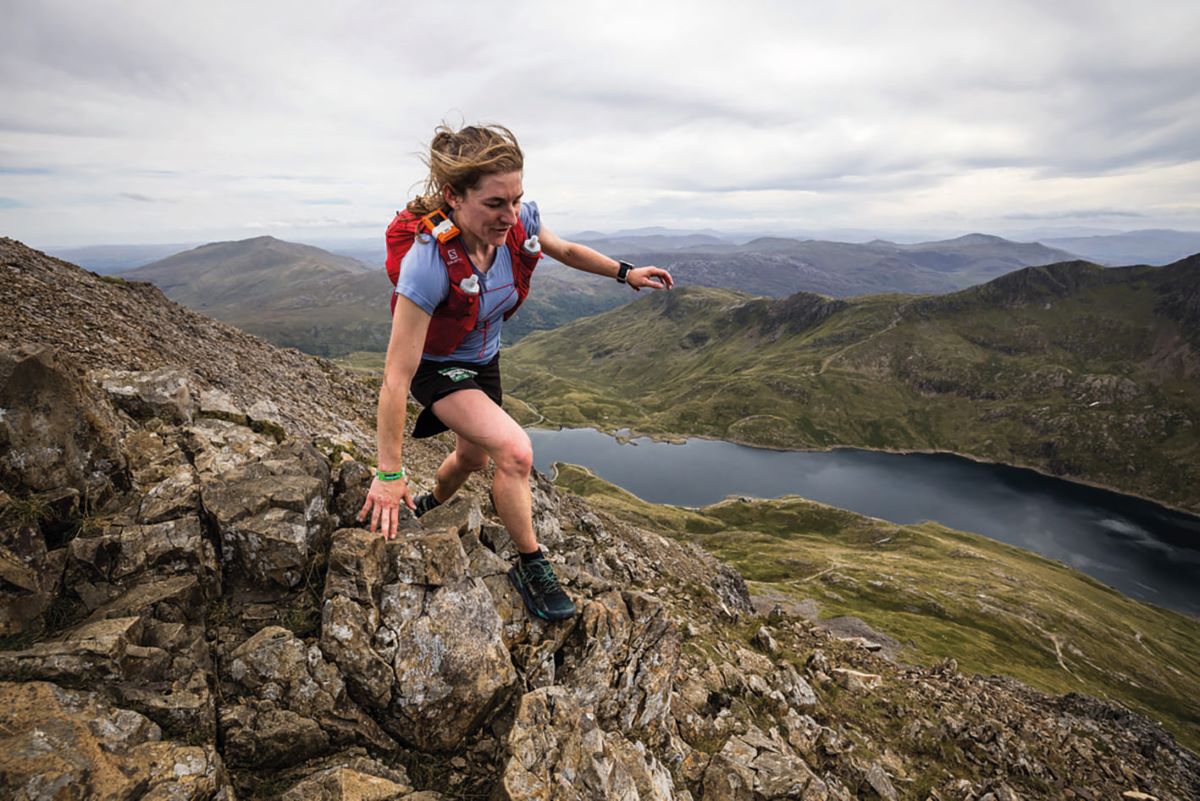 Dragon's Back Race the Hatchling
When: September 4-9
Website: dragonsbackrace.com
If you've always been impressed by the iconic 380K Dragon's Back Race but don't have the legs for the distance, or for the 17,400m of climb, there's now a shorter version of the course that provides the same spectacular Welsh scenery. Participants of the Montane Dragon's Back Race Hatchling take part in the first or second half of each day, journeying south along the mountainous spine of Wales, starting in Conwy Castle and with a finale at Cardiff Castle six days later. It's still an epic feat that will earn each runner a special Hatchling memento, not to mention lots of memories to cherish.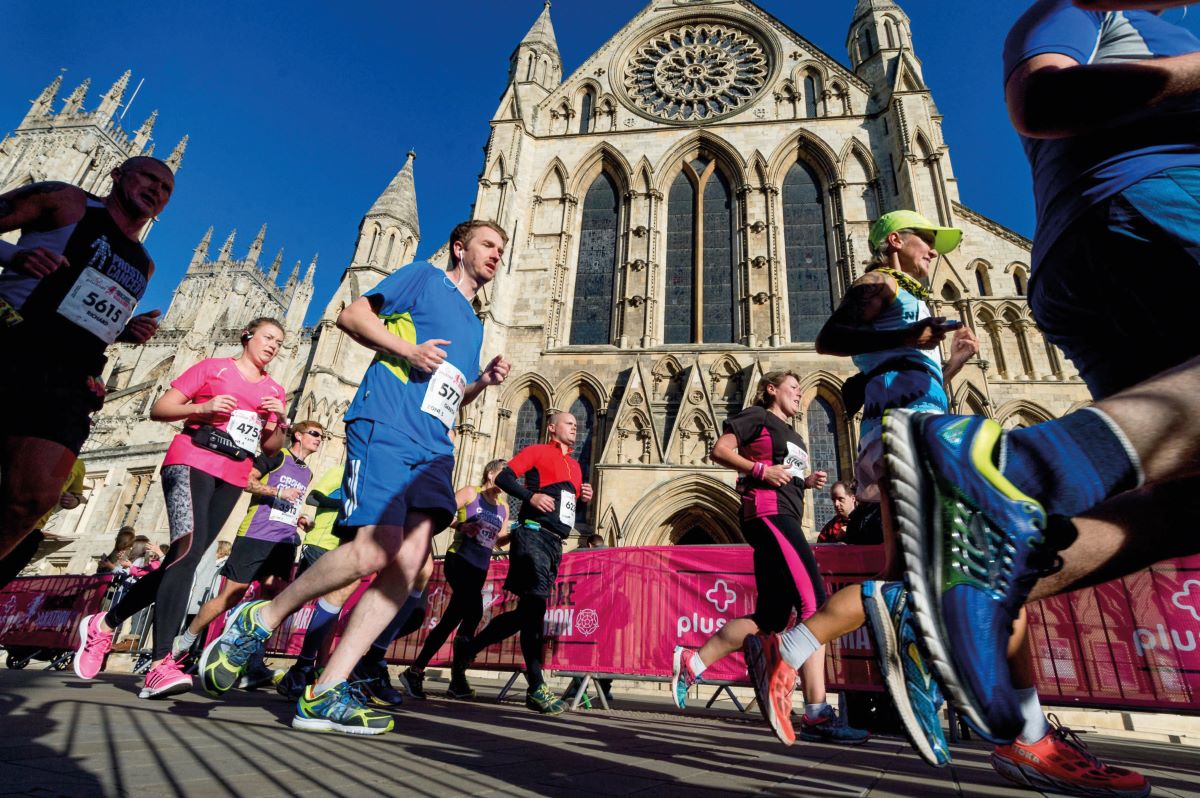 The Yorkshire Marathon Festival
When: Sunday October 15, and Leeds Half Marathon, Sunday May 14
Website: runforall.com
A firm favourite on the running calendar, York will again host the Yorkshire Marathon, which also includes a 10-mile event and marathon relay team option. Now in its 10th year, the popular running festival was founded in memory of late amateur athlete Jane Tomlinson CBE, and raises vital funds for charity. Enjoy York's historic streets and scenic Yorkshire countryside, including local sights such as York Minster and the ancient city walls, while you race to success.
If Leeds is closer to home, you can also chase a PB at the Leeds Half Marathon. Starting and finishing at the home of the Leeds Rhinos, Headingley Stadium, the 2023 Leeds Half Marathon route will take you on a journey around Woodhouse Moor before travelling up through Headingley, Adel and into Bramhope, and back to the stadium. But be quick, as entries are selling fast!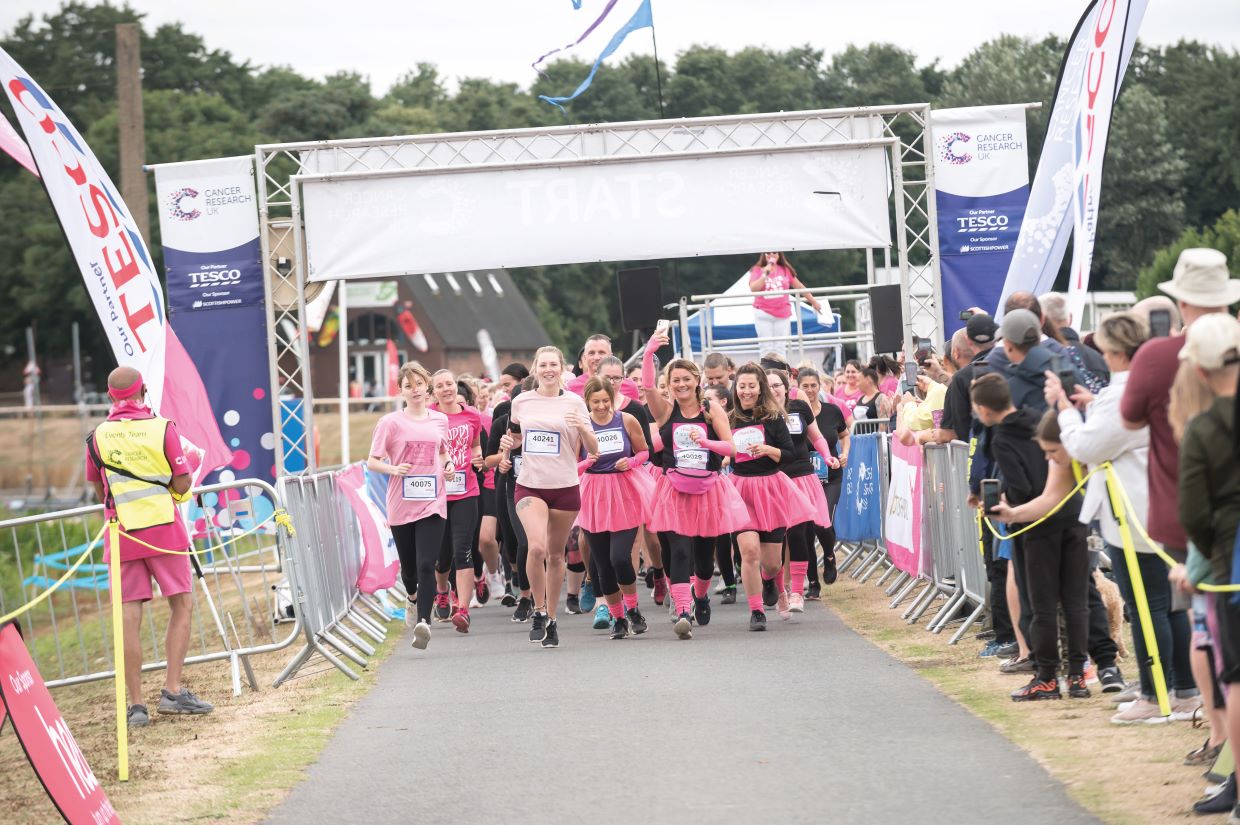 Race for Life
When: Various dates from April 30
Website: raceforlife.org
Chances are you've heard of Race for Life, but perhaps you've never taken part. Since 1994, the series of races – now including 3K, 5K, 10K, plus Pretty Muddy and Pretty Muddy Kids obstacle courses – has raised more than £920 million for Cancer Research UK. And this year, official sponsor Runners Need will be producing training plans for the run events, and giving racers the chance to get in-store advice on everything from gait analysis to shoe fitting. Find out more at runnersneed.com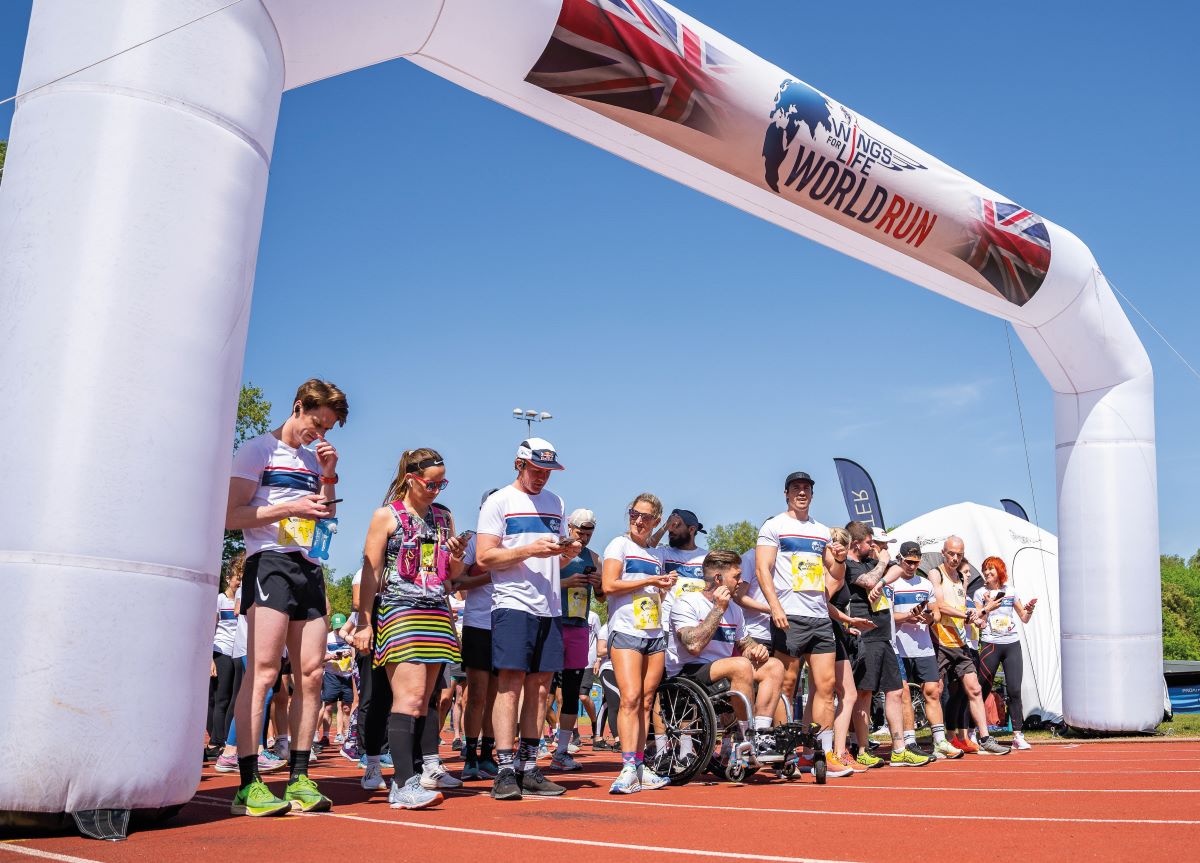 Wings for Life World Run
When: May 7
Website: wingsforlifeworldrun.com
Join global race virtual Wings for Life World Run, which invites all participants to select their own route and start at the same time: 12pm BST. There is no finish line but, instead, a 'Catcher Car' that virtually overtakes participants one by one, and your race ends  when it catches you. To register, download the Wings for Life World Run App (Apple or Google Play Store). All entry fees and donations go to spinal cord research.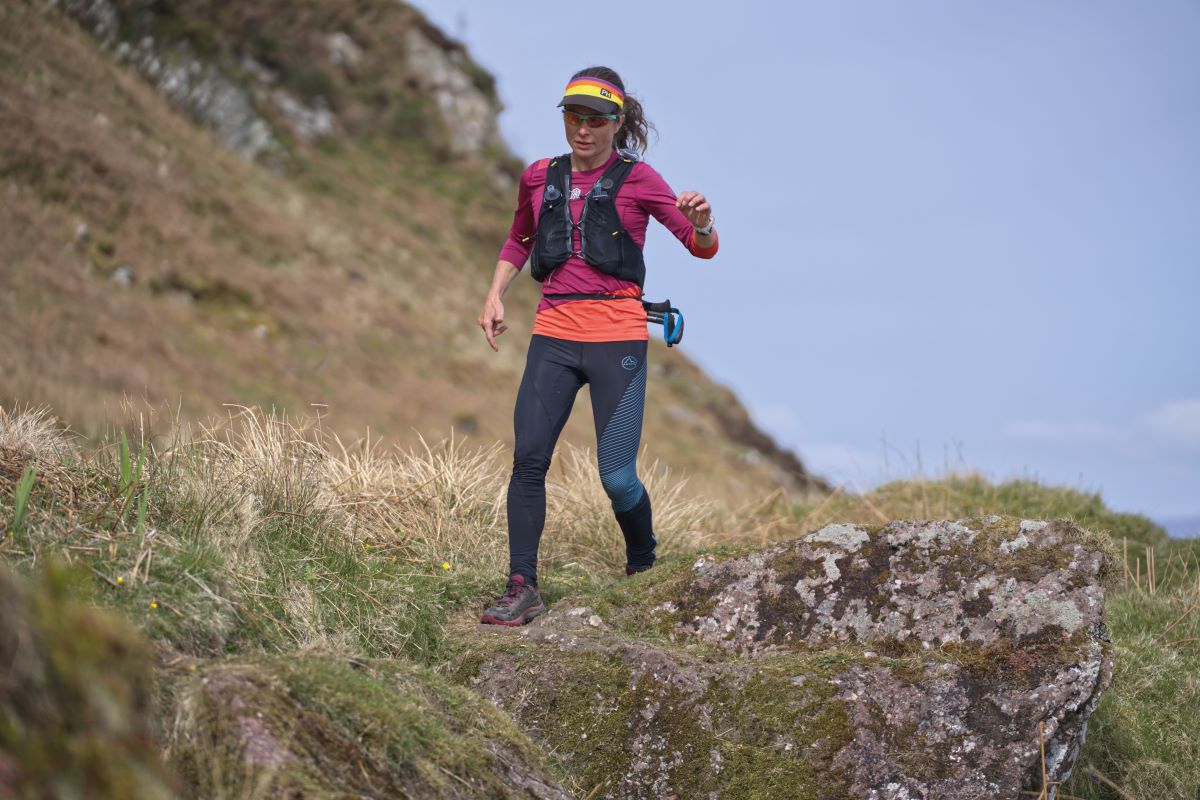 Highland Kings Ultra
When: from 30th April – 6th May 2023 (or April 28 – May 4 2024)
Website: highland-kings.com
If you're looking for a once-in-a-lifetime event, the Highland Kings Ultra, from April 28 – May 4, 2024, could be it. As the world's only luxury ultramarathon, the 120-mile/85,000m ascent ultra gives seasoned runners a chance to benefit from a luxury level of athlete support, including butler service, food prepared by a Michelin-starred chef, Olympic physiotherapists and a purpose-built athlete village. Sound good? Time to start saving, as the new Highlander package costs £8,995.
Photography: Shutterstock, Various brands