Wearing a pair of the best running shoes for women can dramatically improve your ability to train regularly, help you to stay injury-free over the course of your running journey, and even increase your chances of smashing a PB in your next race. But with so many different brands and types of shoes to choose from, finding the most suitable pair for your needs can be tricky.
Thankfully, our guide to the best running shoes for women will help you find your perfect pair, whatever your level of experience, the distance you're planning to run, or the type of terrain you're running across.
What is the difference between men's and women's running shoes?
Adidas analysed 1.2 million foot scans to establish the differences between male and female feet when designing their new female specific Ultraboost 22 shoes for women. Their findings showed that women's heels are narrower than men's, particularly relation to the width of their forefoot, or the circumference of the 'ball' of the foot. Additionally, they found that a woman's instep (the bony structure on top of the foot) tends to be lower.
Aside from having differently shaped feet, research shows that women also tend to run differently to men thanks to their wider hips, which can cause a woman's foot to strike the ground on the outer edge of the sole first, then roll inwards towards the arch. As a result, women are thought to overpronate more than men.
Altogether, this means that the best running shoes for women are generally narrower at the heel and wider at the forefoot; feature differently placed areas of cushioning and support; and are lighter, with a softer midsole because women tend to put less impact on a shoe than men as they hit the ground.
Related content:
What are the types of running shoes?
When buying a pair of the best running shoes for women, you will find there are many different types to choose from. These include lightweight shoes, stability shoes, trail running shoes, road running shoes, motion control running shoes, neutral shoes, cushioning shoes, and even shoes for flat feet. Not sure what type you need? Fear not! We'll be breaking down the different kinds of shoes below to help you find the right ones for you.
Which shoes are best for daily running?
When looking for your best daily running shoe, there are a few key areas you need to consider. Firstly, what type of terrain you will be running over? If you're planning on pounding pavements, a road running shoe will be your best bet, while a trail running shoe will provide better grip over softer, uneven ground.
Secondly, consider the distance you intend to run, and what kind of running sessions you plan to do. Longer distances demand a lightweight shoe with as much cushioning as possible, but tempo runs and speed work require a shoe with less cushioning for improved ground contact and greater responsiveness.
Finally, try to ascertain the type of cushioning your body needs by having your running gait analysed at your local running shoe shop. This will help you to establish whether you are an overpronator, underpronator or neutral runner, and work out if you need extra support in certain areas of your foot.
Which shoe brand is best for running?
When it comes to the number of brands making the best running shoes for women, we've never had so much choice. Classic sportswear brands like Nike, Reebok, Adidas and Under Armour offer a great range of shoes at a decent price, but they can sometimes be more driven by fashion trends.
Shoes from specialist running brands such as Brooks, Asics, Saucony and New Balance tend to be more technical, which means they can cost a bit more, but you'll find shoes for every type of running style in a range of widths depending on whether you have narrow, regular or wide feet.
Also, don't forget to check out newer running shoe brands like On, Hoka and 361°, as well as more sustainable offerings from brands like Allbirds, Veja, and Vivobarefoot – all of which were unheard of a few years ago but are now making great strides in the market. That said, make sure you select your shoes based on your needs rather than choosing shoes because they're trendy or look good.
The best running shoes for women in 2023
Read on for our full breakdown of the best running shoes for women for any terrain, distance, or shape of feet.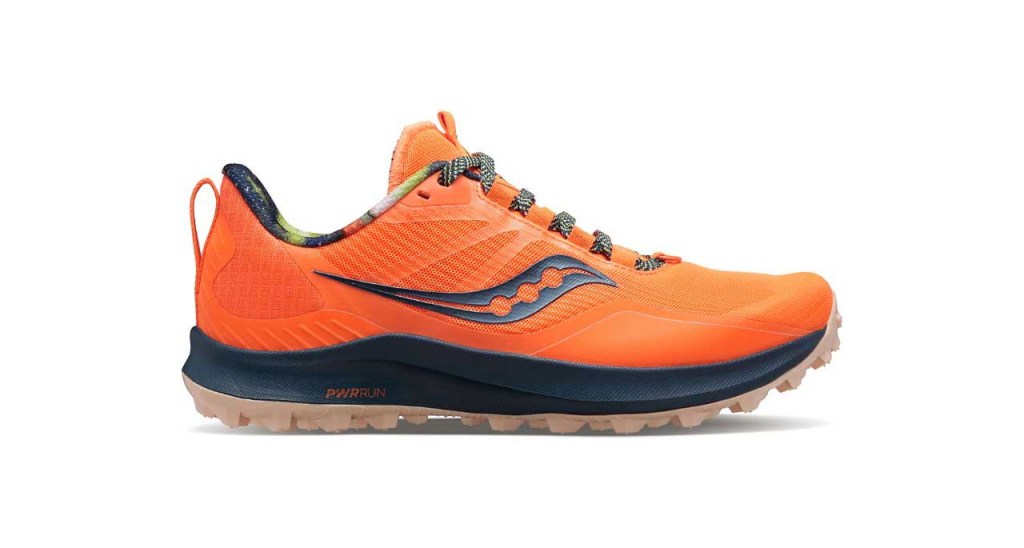 Best trail running shoe for women: Saucony Peregrine 12
NOTE: The Saucony Peregrine 12 has been discontinued. Check out the new Saucony Peregrine 13 here.
BUY IT NOW:
£130 / saucony.com
Weight: 235 grams
Price: £135
Reason to buy: Extremely comfortable and grippy over every kind of terrain
Named after the fastest bird on earth, the updated Peregrine 12 is now significantly lighter and speedier than ever, so you can run further for longer before fatigue kicks in. It's a great all-round trail running shoe with soft PWRRUN cushioning coupled with a new cushioned sockliner for extra springiness, and the redesigned lug pattern provides incredible grip that lets you dig into soft ground and push off with speed. The new protective rock plate allows you to glide over stonier paths with ease while shedding water and moisture quicker, helping you avoid wet feet (and blisters) even if they get soaked. For more options, check out our in-depth guide to the best trail running shoes for women.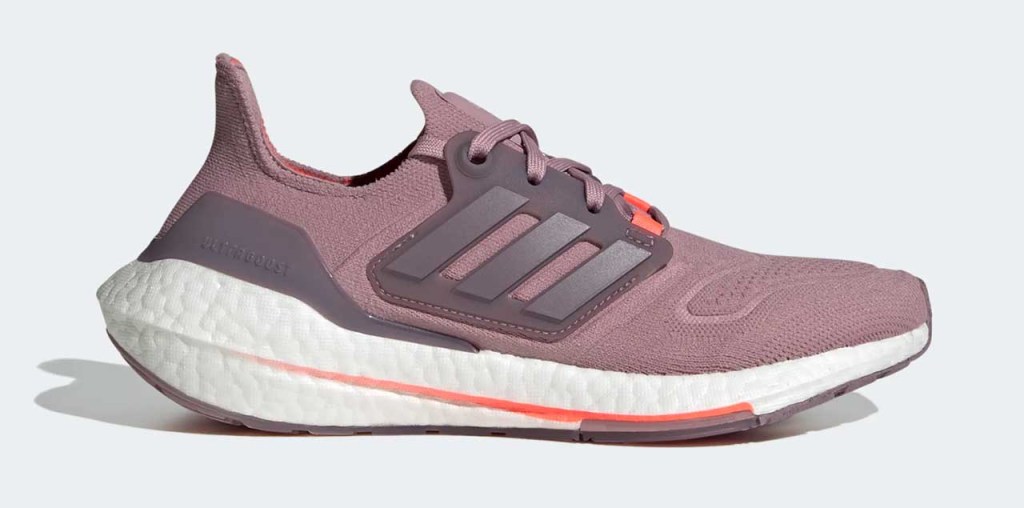 BUY IT NOW:
£165 / adidas.co.uk
Weight: 289 grams
Price: £165
Reason to buy: A fantastic fit that's high on cushioning, comfort, and support
Designed by an all-female team, the Ultraboost 22 is Adidas's first-ever female-specific running shoe. The result is a highly durable, supremely comfy shoe that will support you through your first 5k to your first half marathon. The springy cushioning provides a 'running on air' feel so it's perfect for heavier runners looking to protect their joints. It might not be the fastest shoe around, but it provides a practically perfect fit for the female foot, making them a joy to wear on long-milage days. A great investment for beginners, they make running so much easier, and you won't want to take them off. For more options, check out our in-depth guide to the best road running shoes for women.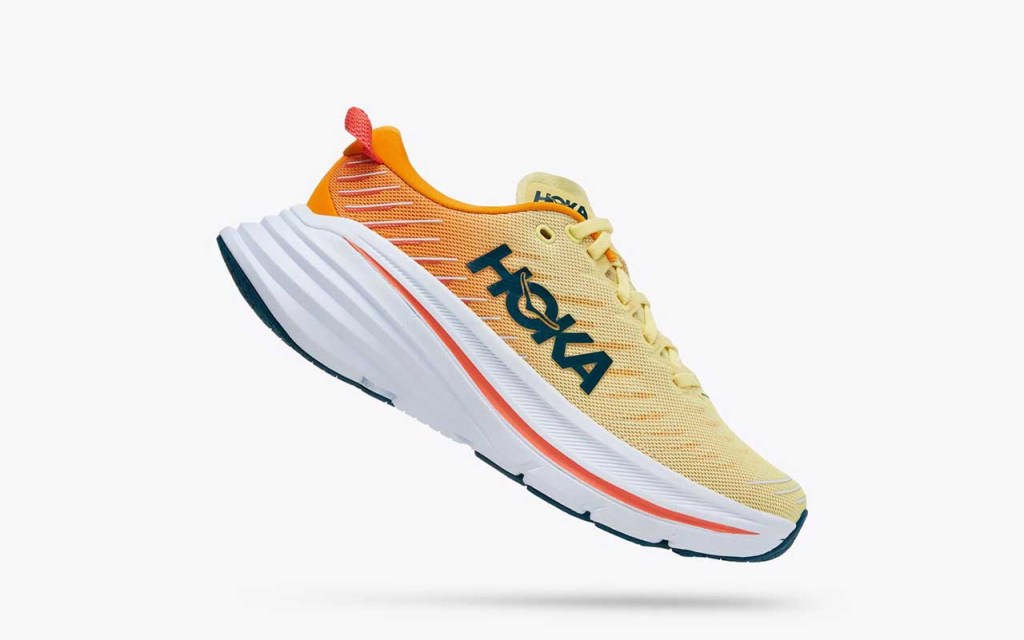 Best women's long-distance running shoe: Hoka Bondi X
BUY IT NOW:
£180 / sportsshoes.com
Weight: 257 grams
Price: £180
Reason to buy: Amazing comfort and lightweight springiness mile after mile
Designed to go the distance, the Hoka Bondi X mixes maximum cushioning with a spring-loaded carbon-fibre plate in the compression-moulded EVA midsole to help propel you forwards and promote smoother heel-to-toe transitions. Made from 100 per cent vegan materials with a highly breathable upper, the huge 'marshmallow' foam soles deliver a soft, bouncy ride that feels fast on flat surfaces, no doubt aided by the extended rocker that promotes greater acceleration. Yes, they are pricey, and they're a bit too bulky for speed work, but they're a worthy investment for those who want support and comfort mile after mile.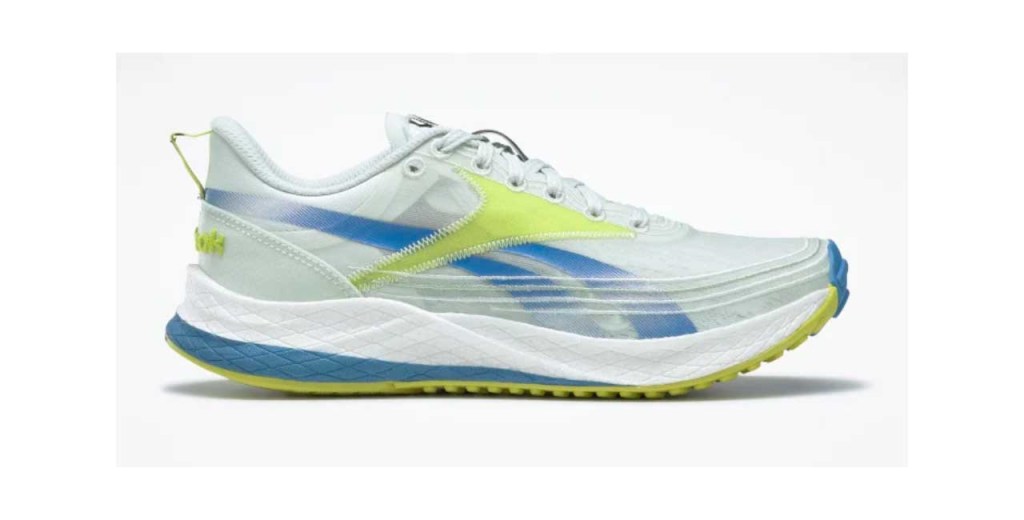 BUY IT NOW:
£85 / reebok.co.uk
Weight: 198 grams
Price: £85
Reason to buy: A reliable and comfy daily training shoe at a bargain price
If you're new to running and don't want to break the bank, this shoe offers fantastic value for money. Lighter, nimbler, and more breathable than its previous iteration, the Energy 4's midsole is made from Reebok's non-squishy Floatride Energy foam, which is durable, flexible, and strikes a good balance between firmness and comfy cushioning for a responsiveness ride. As you'd expect for the price, this isn't a flashy shoe, but it does have a carbon rubber outsole for reliable grip in wet conditions, and it's a great daily training shoe for cross-training, gym workouts and shorter distances up to 25k.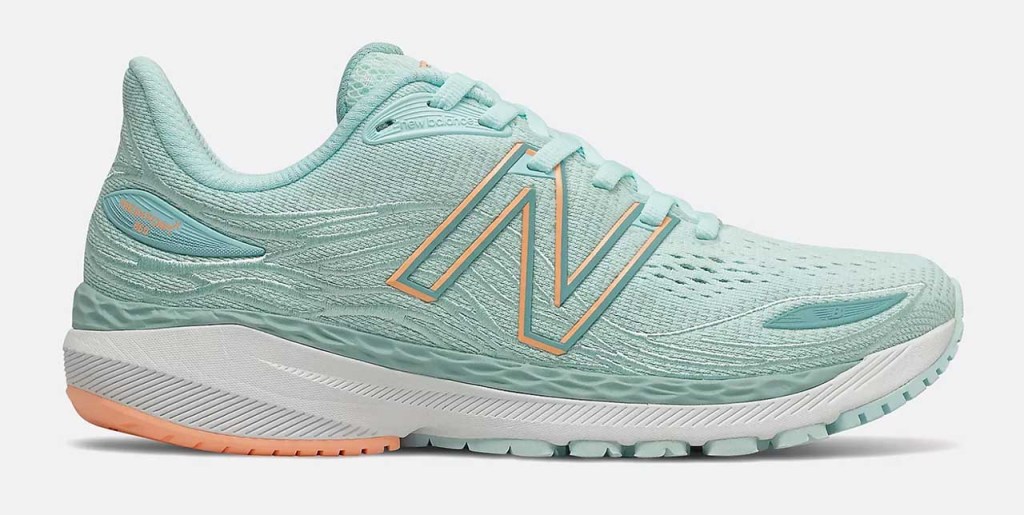 BUY IT NOW:
£125 / newbalance.co.uk
Weight: 254 grams
Price: £125
Reason to buy: A roomy, maximum support shoe that doesn't feel too bulky
Built for durable comfort and maximum support, these shoes are perfect for women who have 'flexible' flat feet that arch when you take the weight off but become flat when you're standing up. The roomy, stretchy toe-box is wide enough to accommodate splaying feet without being too loose, while the Fresh Foam layer provides firm cushioning and a responsive ride, although it might feel too dense for some runners. Other stability features include a dense medial post on the arch side of the foot to help prevent pronation (rolling inwards), plus a moulded external heel counter to control heel movement.
Best cushioned running shoe for women: On Cloudstratus
BUY IT NOW:
£160 / on-running.com
Weight: 248 grams
Price: £160
Reason to buy: A double layer of cushioning provides incredible shock absorption
Running shoe brand On are famous for their maximum cushioning which comes in the form of hollow pods, aka 'clouds', (instead of a dense piece of foam) to cushion you from impact on landing and propel you forwards for explosive takeoffs. This 'Cloudtec' can feel firmer than other max cushioned shoes, but you also get amazing energy return and a lot of responsiveness for a faster feel over longer distances. Even better, the Cloudstratus – unlike other On shoes – is the only model to have a double layer of Cloudtec for greater shock absorption, so you get amazing cushioning that works from a 5k to a marathon.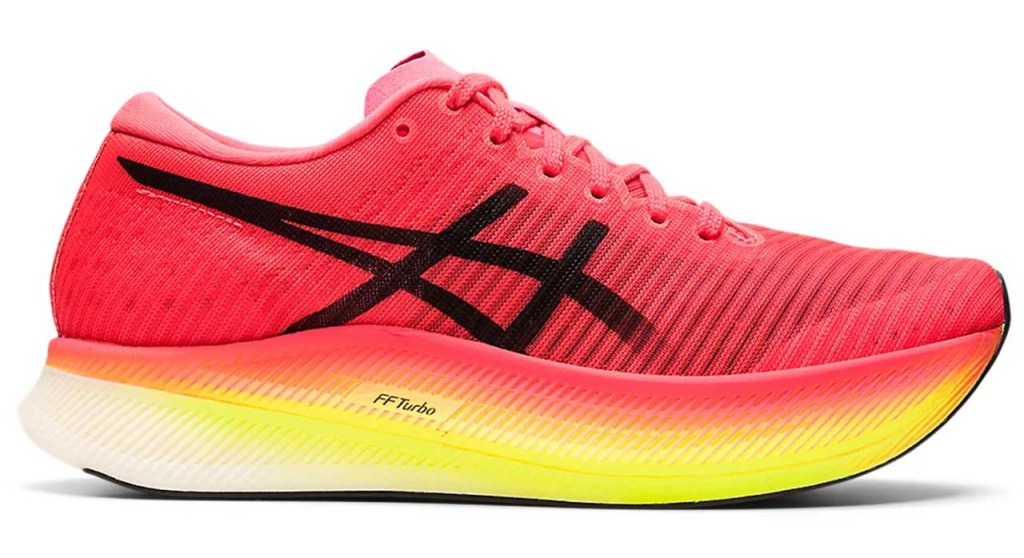 BUY IT NOW:
£225 / asics.com
Weight: 230 grams
Price: £225
Reason to buy: This hi-tech racing shoe helps you go faster for longer
Hailed as one of the best racing shoes in the world, the Metaspeed Sky is designed to make you go faster by extending the length of your stride while simultaneously helping you to conserve more energy so you can maintain your speed towards the later stage of your race. An FF Blast Turbo midsole combines with a full-length carbon plate for a nicely cushioned, highly responsive ride that puts a spring in your step and propels your forwards. On the downside, this ground-breaking tech comes with a hefty price tag. But if you're serious about smashing your next 10k PB, they're well worth the investment.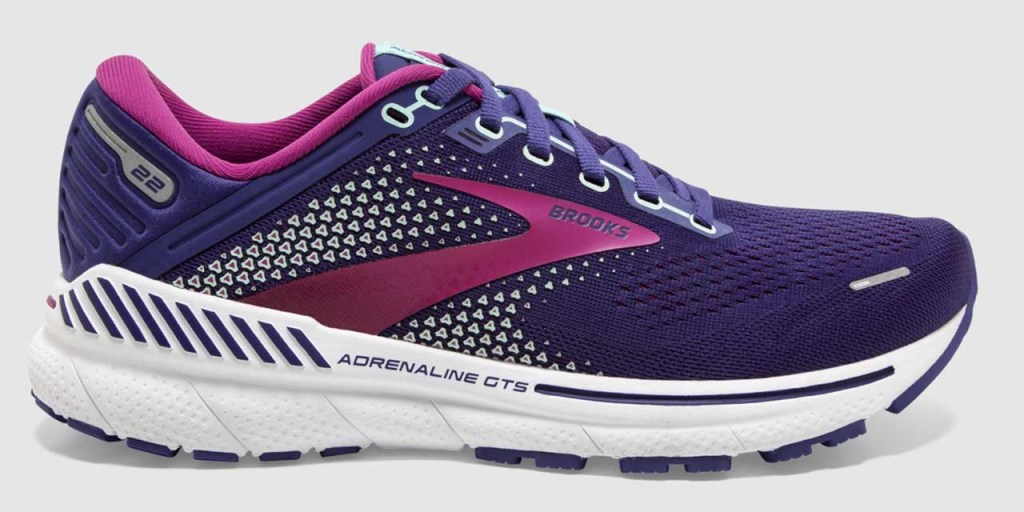 BUT IT NOW:
£130 / sportsshoes.com
Weight: 255.1 grams
Price: £130
Reason to buy: Motion-control keeps your form in check when you get tired.
A real favourite with long-distance runners, these best-selling shoes have amazing cushioning via the full DNA Loft midsole and Go-To-Support (aka motion control) built-in. The patented 'Guiderail' technology on each side of the heel supports your feet, knees, and hips to help reduce any excess movement but still allows you to move naturally, meaning you stay in your natural stride but keep good form even when you get tired on long-distance runs. Super supportive and comfortable, this lightweight stability shoe has excellent arch support so it's great for women who slightly overpronate. Overall, it's a solid, stable, and consistently reliable design.
Discover the best walking gear for women