Wearing a pair of the best road running shoes for women will provide you with all the necessary cushioning and support you need to run comfortably and confidently over hard surfaces.
Trust us when we say that running through the concrete jungle in a pair of flimsy plimsolls, or using your gym trainers to pound pavements, is simply not an option if you want to enjoy your runs and dramatically reduce your risk of injury. Therefore, it is essential that you invest in a pair the best women's road running shoes to support your running journey every step of the way.
Heading off-road? Check out the best trail running shoes for women
But with so many brands and styles of the best road running shoes for women to choose from, finding the right pair for your needs can feel like an overwhelming task. That's why we've done the leg work for you by creating this guide to the very best road running shoes for women in 2022. So, whether you're a new runner looking for something to get your around the block or a marathon aficionado wanting to trade in your worn-out runners for the latest high-tech kicks, you'll find your perfect pair right here.
Can you use road running shoes for walking?
There's no hard and fast rule that you can't wear road running shoes for walking. After all, road running shoes are designed to be durable, and a pair with the right amount of cushioning, support and flexibility for your feet can be very comfortable to wear for walking, whether you're running errands, chasing after your kids or out shopping for the day.
Discover the best hiking boots for women
However, wearing a pair of the best women's road running shoes for walking can cause them to wear out more quickly and ultimately shorten the lifespan of your investment. As a rule, experts say you should replace your running shoes after every 300-400 miles, or every four to six months, so it might wise (and less expensive) to use your running shoes for their intended purpose only.
Can you wear road running shoes on grass?
It's okay to wear road running shoes on grass, but it's not ideal. Grass generally provides a softer surface than concrete, even it hasn't rained for weeks, so you won't need as much cushioning to reduce the impact. Indeed, you may prefer a shoe with a much thinner sole, such as a barefoot shoe, to experience better ground contact and responsiveness.
On the other hand, if it's been raining, the soles of your best road running shoes for women may not have the required grip, traction, and level of stability to cope with the uneven, slippery, muddy surface (even if it's flat), and that could lead to injury. Road running shoes are so-called for good reason, and you might be better off wearing a pair of the best trail running shoes for women over grass instead.
The best road running shoes for women in 2023
Looking for a different type of running shoe to support your runs? Don't forget to check out our guide to the best running shoes for women, where you'll find shoes suitable for trail running, running a 10k race, taking on your first marathon and more.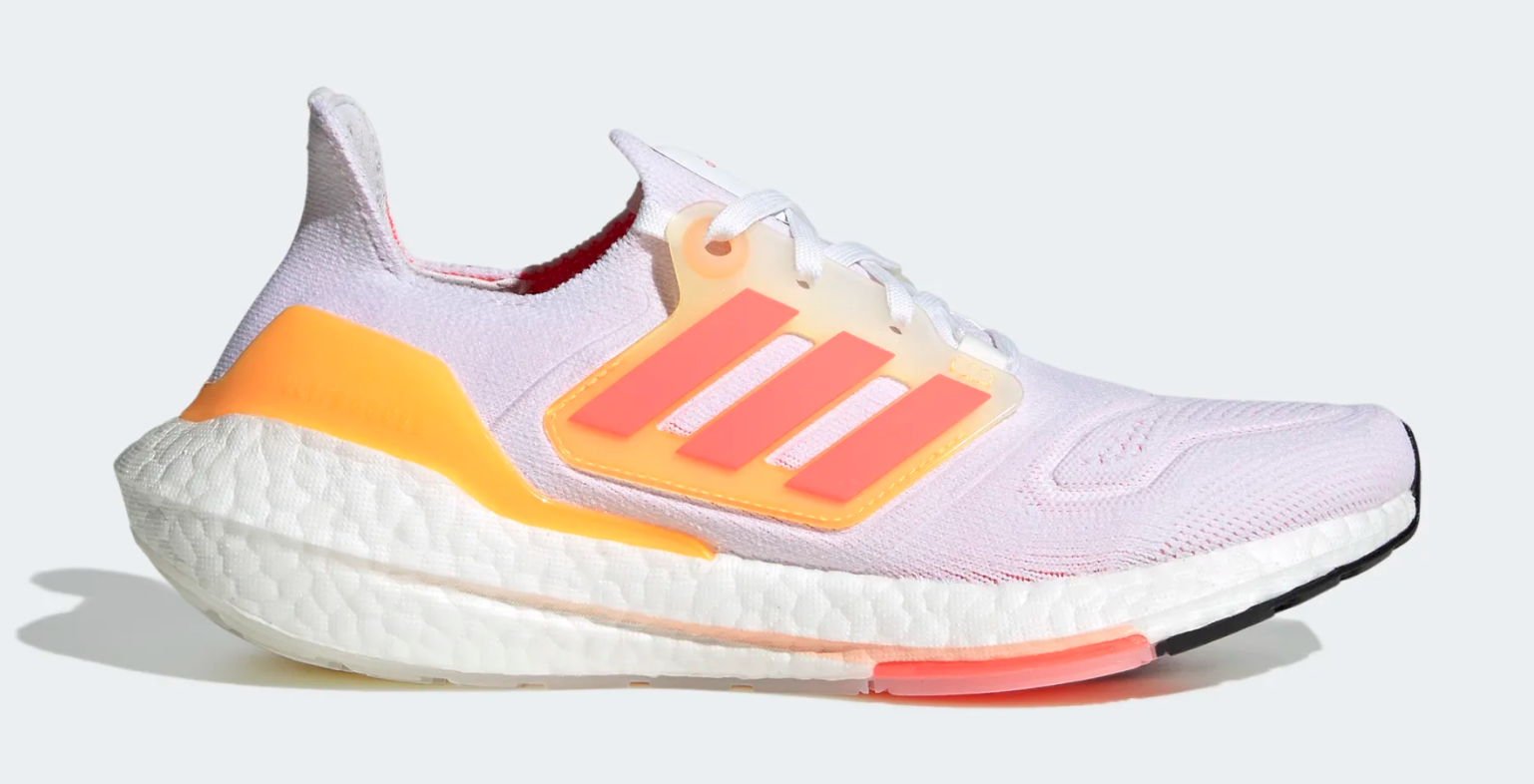 BUY IT NOW:
$190 / £165 / adidas.com
Weight: 289 grams
Reason to buy: A fantastic fit that's high on cushioning, comfort and support
The Ultraboost 22 is Adidas's first-ever female-specific running shoe, with a narrower heel and lower instep to provide a practically perfect fit for the female foot. Highly durable and supremely comfy, this daily training shoe will support you through your first 5k to your first half marathon, and it even helps to correct overpronation.
The springy cushioning provides a 'running on air' feel so it's perfect for heavier runners looking to protect their joints, and you get four per cent more energy return in the forefoot compared to the Ultraboost 21 for women. It's not the fastest or lightest shoe around, but it's a joy to wear for long-milage days and slower, recovery runs.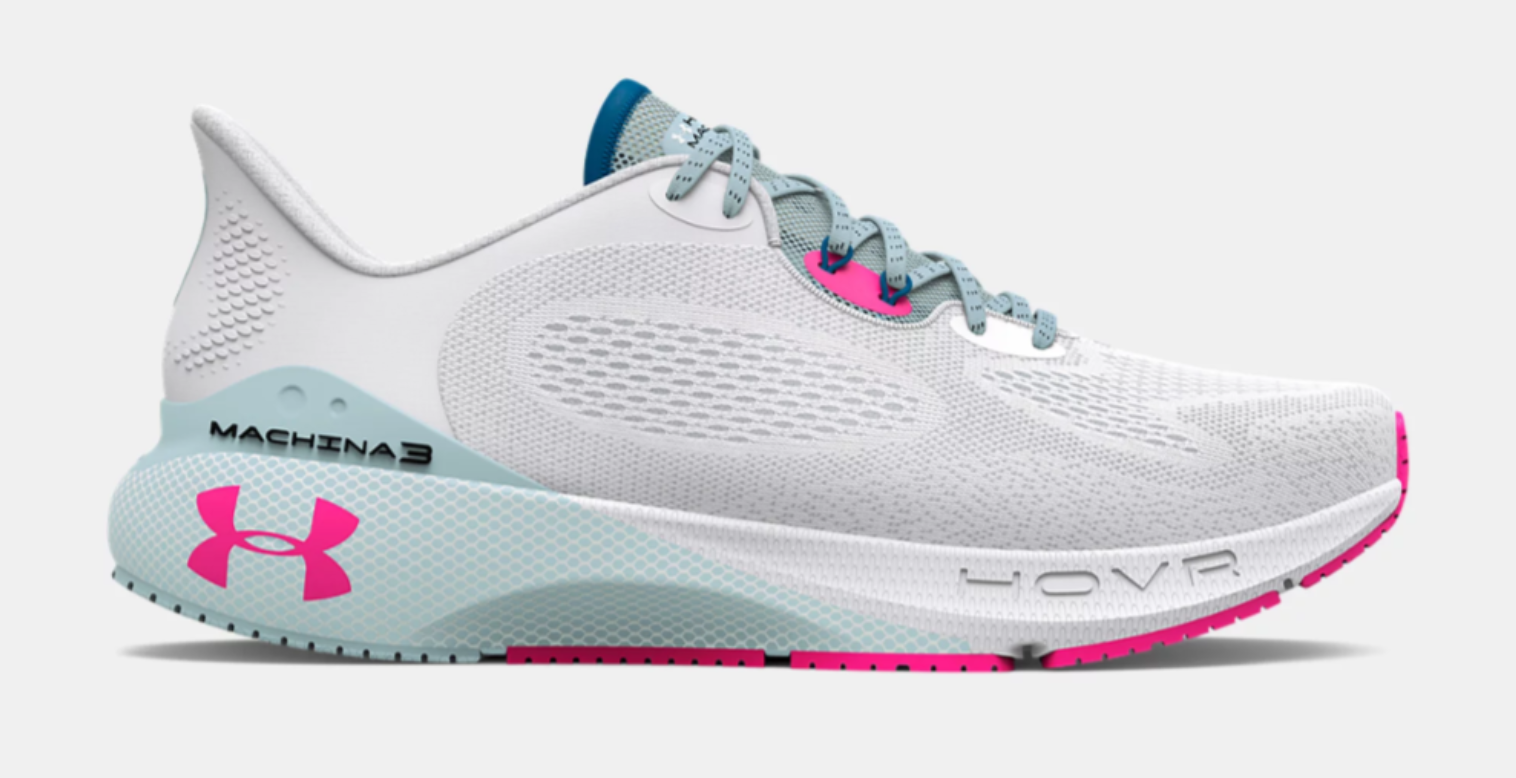 BUY IT NOW:
$150 / £140 / underarmour.com
Weight: 269 grams
Reason to buy: A 'smart' daily training shoe that tracks your running metrics
Under Armour's Machina 3 provides fantastic cushioning and comfort without weighing you down thanks to the lightweight HOVR foam midsole that springs back into its original shape after being compressed. This means you get excellent energy return that is further enhanced by Energy Web: a sturdy material woven from small, thin wires that stabilises the midsole, reduces sideways energy, and encourages forward propulsion.
A sensor embedded into the insole connects to the UA MapMyRun app in your phone so you can also track and analyse your running metrics and get real-time coaching to help improve your performance. Clever stuff.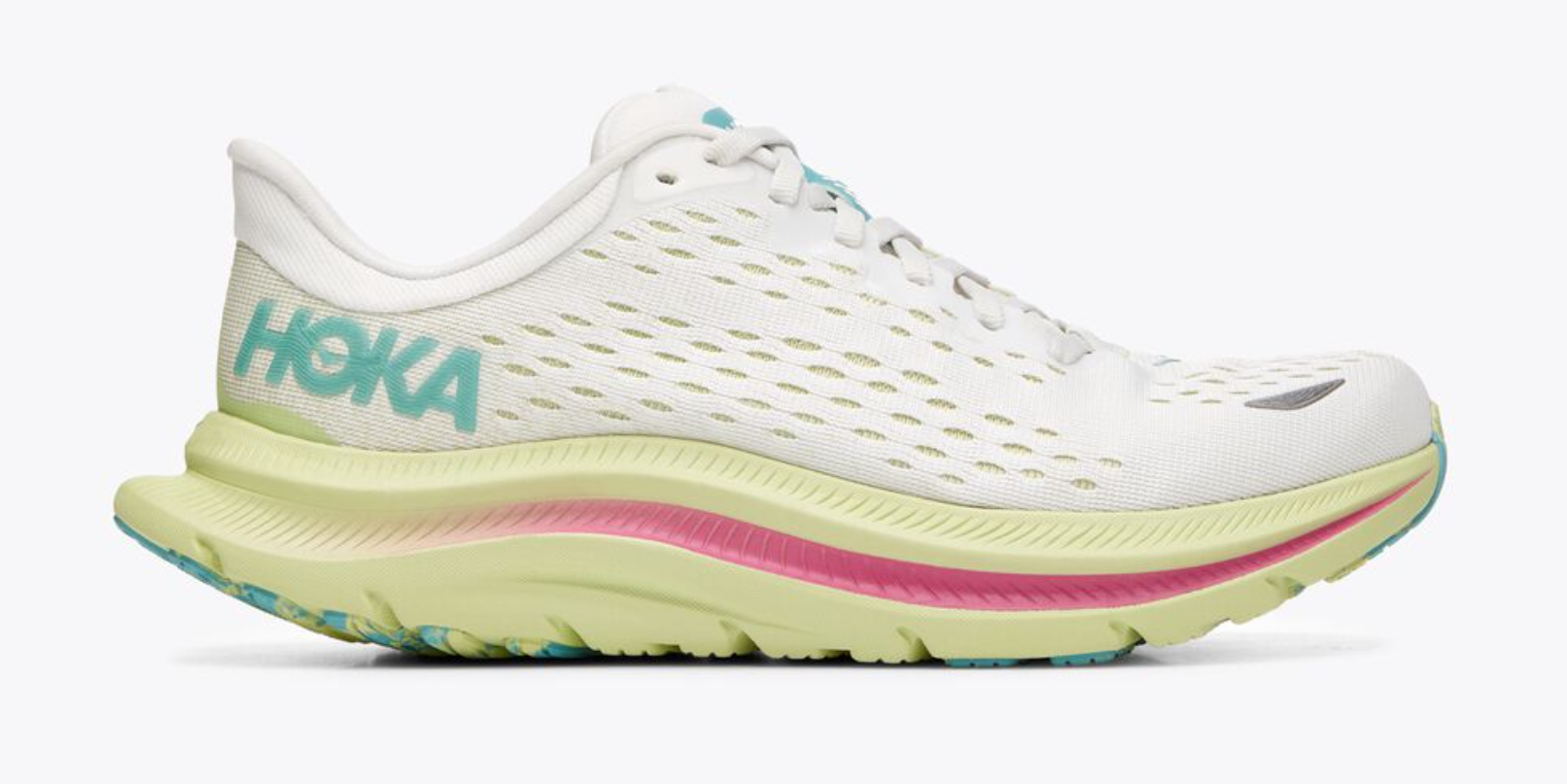 BUY IT NOW:
$140 / £125 / hoka.com
Weight: 236 grams
Reason to buy: This versatile road running shoe can also take you to the gym
If you're a runner that likes to cross-train, this new hybrid running shoe will tick all your boxes. A new release for 2022, the Kawana delivers all the deep cushioning and support we've come to expect from Hoka, while the lower stack height and new CMEVA midsole foam – specially designed to give a 'solid rebound' – provides the stability and responsiveness needed for gym workouts.
It offers a deliberately firmer ride than other Hoka models, but the refined Swallowtail design at the heel and slightly rocked sole work together for better shock absorption on the heel strike and even smoother transitions – perfect for 5k and 10k training and running to the gym!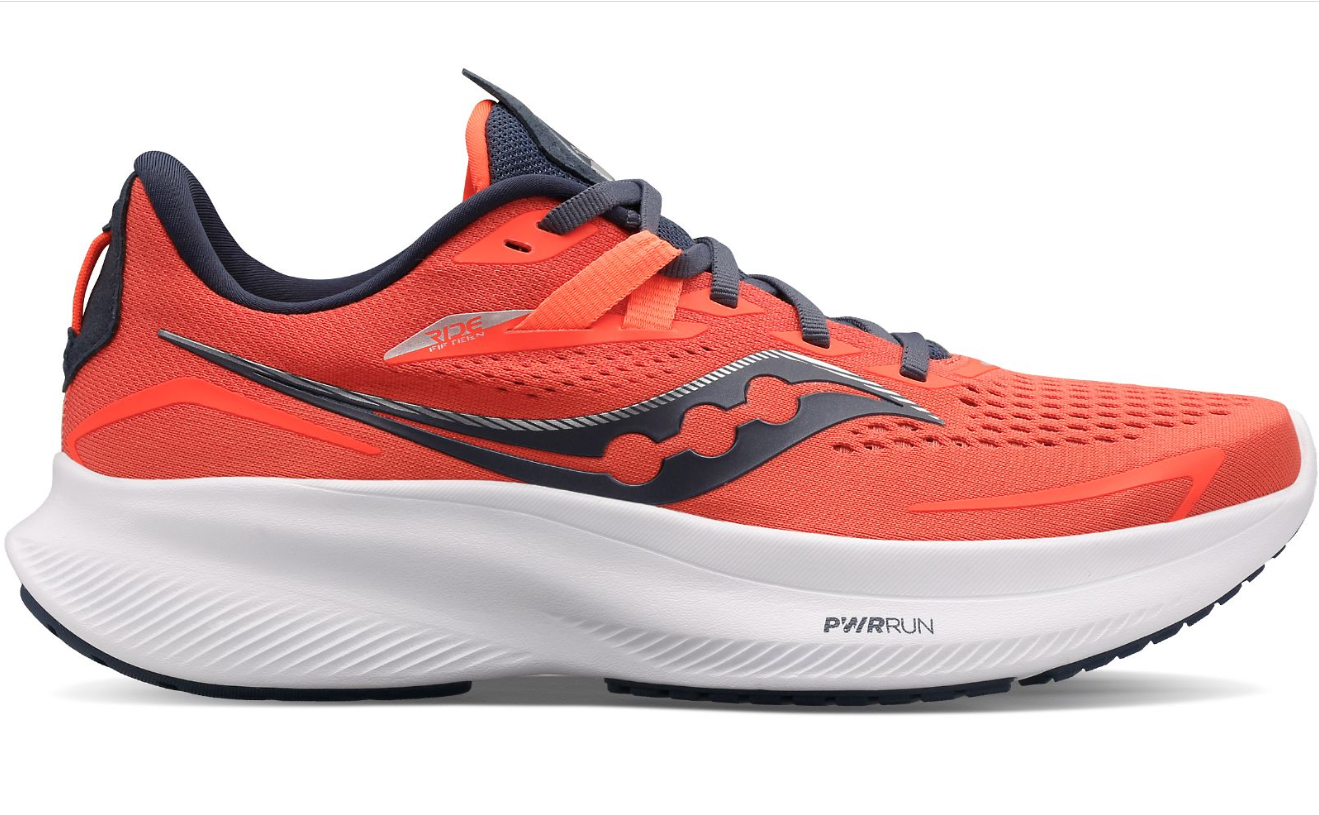 BUY IT NOW:
$140 / £130 / saucony.com
Weight: 221 grams
Reason to buy: Extra cushioning puts a spring in your step mile after mile
Redesigned with more foam for better cushioning and a plush sockliner that envelopes the foot for a 'locked in' feel, this solid, supportive, and stable shoe is ideal for beginner and intermediate runners looking to up their milage in springy style.
It's also super lightweight, so it won't weight you down on long runs, but it does run a little narrow in the forefoot, so broader feet should opt for the wider-fitting version. Once you find your perfect size, you'll love the personalized fit of the breathable, wide-mesh upper combined with increased underfoot contouring that allows you sit deeper into the footbed for better support and extreme comfort.
BUY IT NOW:
£175 / asics.com (not available in the US)
Weight: 255 grams
Reason to buy: Maximum cushioning and shock-absorption for supreme comfort on the roads
An oldie but a goodie, the latest iteration of the max-cushioned Gel-Nimbus is more comfortable than ever, thanks to the updated shock-absorbing PureGEL™ technology and lightweight FF Blast™ Plus Eco cushioning – providing 20% more foam underfoot – for softness in every step. Perfect for when you're pounding those pavements!
This latest model also features a new stretchy knit tongue and collar construction, to ensure each shoe fits like a glove and supports you while you run. What's more, at least 75% of the shoe's main upper material is made with recycled content to reduce waste and carbon emissions.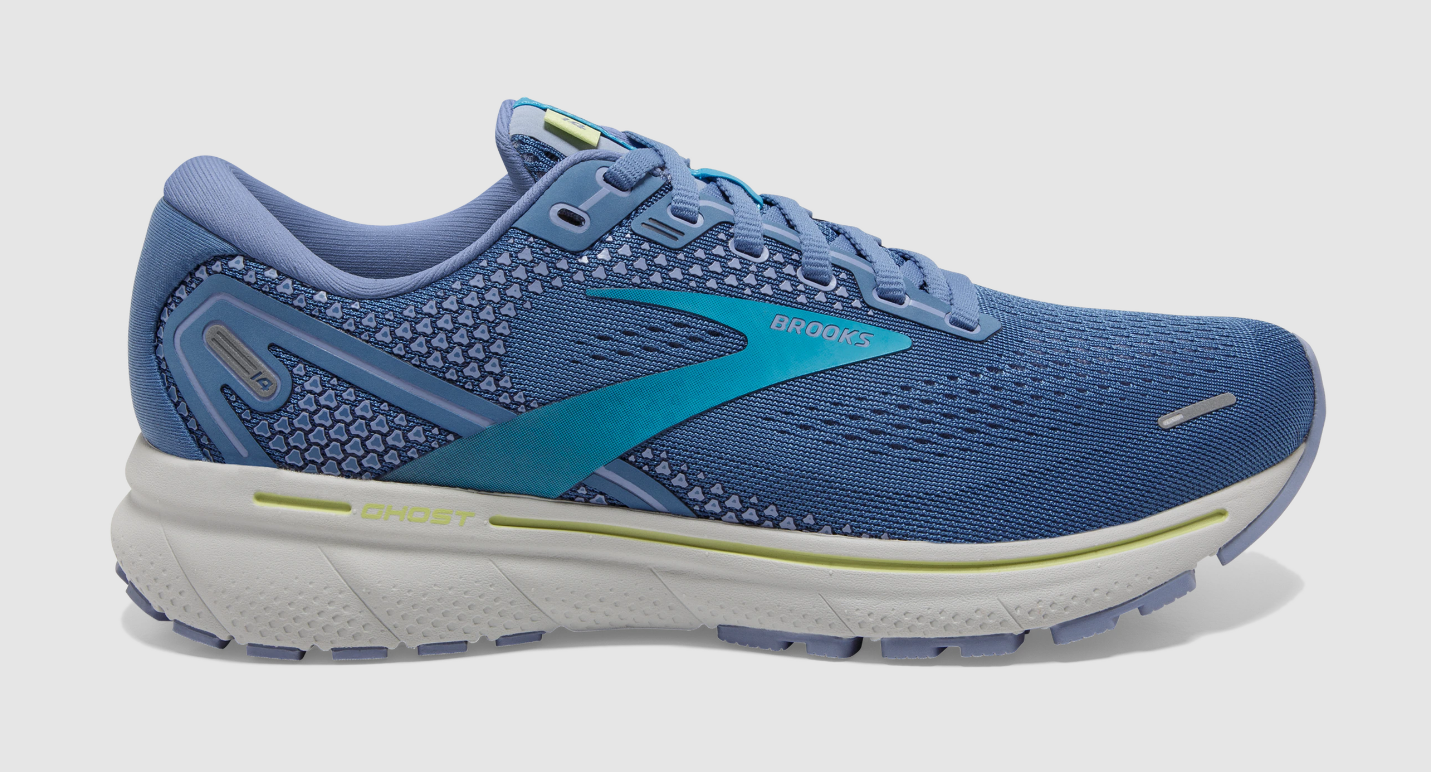 BUY IT NOW:
$140 / £130 / brooksrunning.com
Weight: 255.1 grams
Reason to buy: A carbon-neutral shoe that protects joints over hard surfaces
The Ghost 14 is Brooks' most popular neutral road running shoe – so popular, in fact, that they chose this model to become its first ever carbon-neutral trainer. Eco-credentials aside, the 100 per cent DNA Loft foam midsole delivers dreamy cushioning, smooth transitions and a lovely balance between softness and firmness that reacts to your unique stride and is perfect for long runs over hard surfaces.
Those who strike the ground with their heels first will love the Segmented Crash Pad in the heel for softer landings, and the 'new and improved' 3D Fit Print upper provides a noticeably stretchy but more structured fit.
Discover the best walking gear for women