Get ready to make your walks and hikes even more enjoyable (and effective!) with our pick of the best walking gear for women…
Walking. It's a firm favourite in many people's health, fitness and well-being toolkits – especially since lockdown, when a daily walk became the highlight of everyone's day. One of the key reasons many people love the pastime is because of its accessibility: walking is free for all to enjoy. Plus, you can do it pretty much anywhere, whether you live amidst a busy concrete jungle or in the middle of nowhere!
With that in mind, it's certainly true that you don't need fancy gear to enjoy the health benefits of walking. However, if you're looking to turn a casual hobby into a more serious exercise commitment, the right kit can help you set off on the right foot. But with a plethora of walking gear available, which boots, tops, jackets and accessories should you choose?
We've rounded up the best walking gear for women to help you kit yourself out this National Walking Month…
Best walking gear for women
Scroll through to shop the latest walking gear for women, including the best tops, trousers, shoes, accessories and more!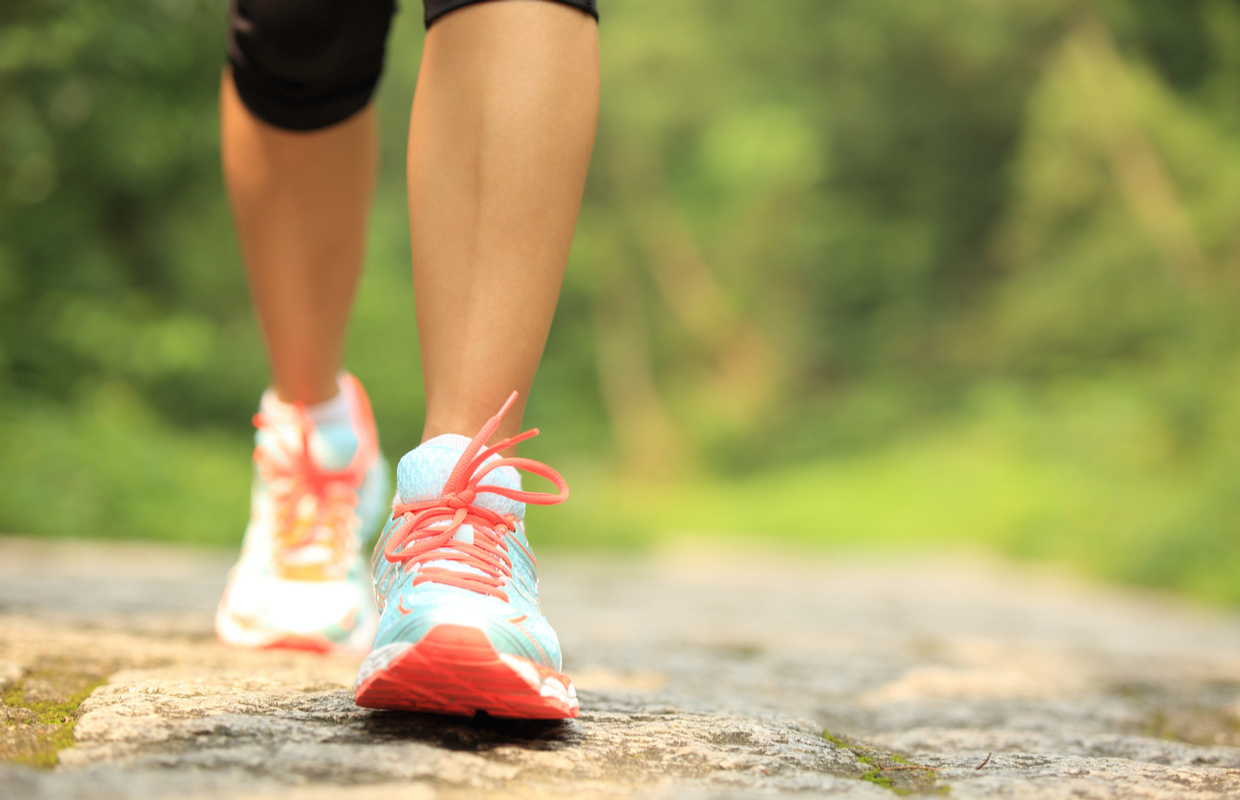 Best walking tops for women
Check out the latest tops for women, designed to keep you comfortable and dry on your walking adventures…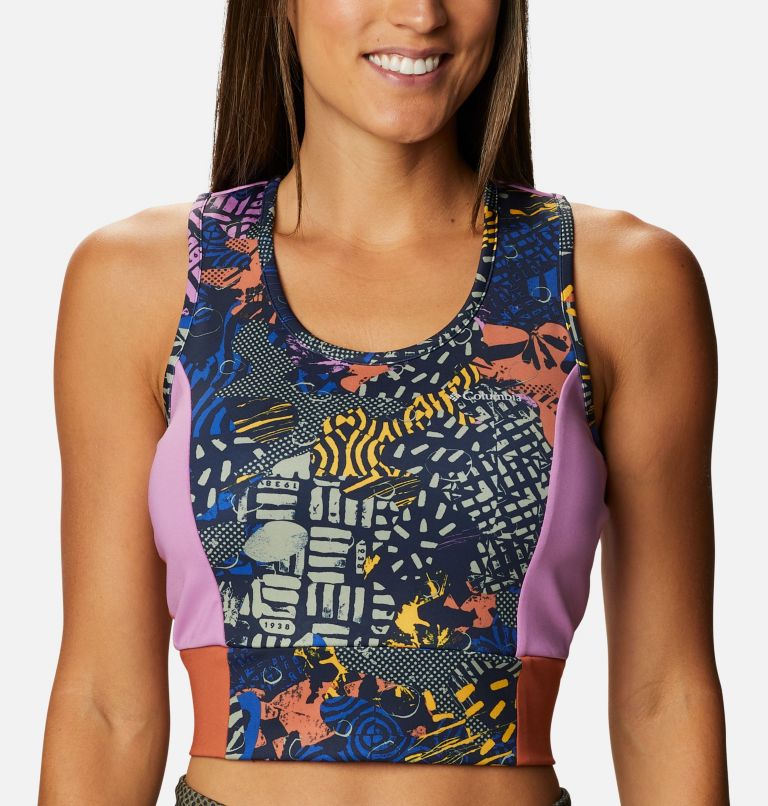 This CGC Print Columbia Women's Windgates II Cropped Top (£30) is made using a stretchy double-knit fabric for comfort and security. It also features moisture-wicking properties, making it ideal for sweaty summer hikes. Available in a wide range of plain colours and patterned prints!
Salomon Essential Tencel Tee (£30) features a soft, stretchy and resistant fabric with a natural Tencel fibre blend, making it breathable, absorbent and anti-bacterial. The fibres also wick away moisture and feel great on the skin. We love the understated, versatile design, which is available in a range of soft, pastel colours.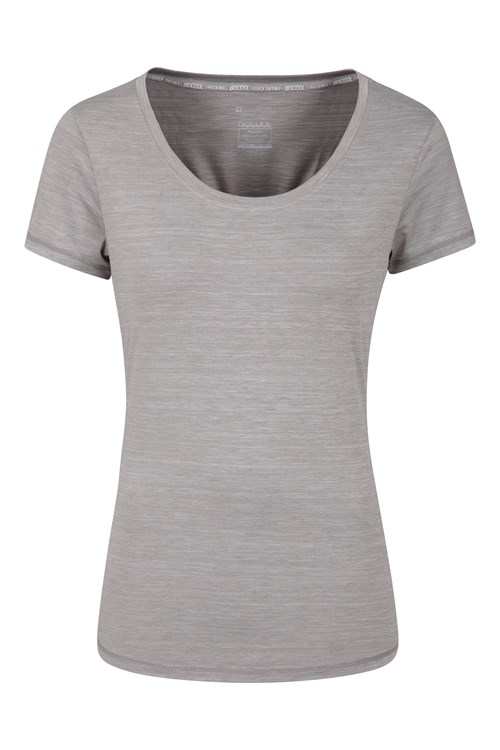 IsoCool Dynamic Panna Women's T-Shirt (£19.99) is designed to keep you dry and cool thanks to lightweight and breathable IsoCool fabric. We love the top's stretchiness, which ensures a comfortable fit.
Best walking trousers for women
In the market for some walking trousers? We've rounded up our favourite picks, all designed to ensure comfort and ease of movement on the trails…
The Keela Women's Scuffer Trousers (£79.95) are made from a hybrid fabric that uses a mechanical 'Push/Pull' function to ensure comfort and ease of movement. Perfect for tricky terrain and typical British weather, these slim-fit trousers are water repellent, wind resistant and impressively robust and durable.
The Craghoppers 'Mindfully Made' Kiwi Pro II Crops (£34.99) are the perfect length for milder weather. The fabric, which is party made from recycled plastic bottles, is packed full of helpful features. This includes SmartDry Eco technology which keeps the trousers drier for longer to make them warmer, lighter and more comfortable. They're also designed to protect your skin from the sun up to UPF 40+.
Acai Outdoor Softshell Leggings (£55) are shower-resistant, quick-drying, moisture-wicking, breathable and snag-proof, making them ideal for longer hikes on tough terrains. The seam-free inner leg and lots of stretch mean great comfort. Plus, there's a handy zipped front pocket. These are also available in a shorter capri length (£49) for those warmer hikes.
Designed by Sports Pink Amnesia Leggings (£39.99) are made from velvety soft material that's lightweight yet exceptionally supportive. The leggings gently compress the legs for greater comfort on long-distance walks, while the waistband is supportive without being restrictive. Plus, we love the hot pink print!
Best cover-ups for colder walks
Heading out for a walk on a chilly day? We've got your covered (literally). Snuggle up in these soft and cosy cover ups, ranging from light and breathable pullovers to warmer, fleecy hoodies.
Bailey Cropped PureLuxe Hoody (£74) is a great option for a light, casual cover-up. The super soft, all-way stretch and moisture wicking material will keep you cosy and comfortable on longer walks. It also has handy thumb holes and UPF protection. Plus, it comes in a range of beautiful fresh shades.
This super-soft Scuba Full Zip Hoodie (£98) is made from blended cotton fleece fabric, making it both lightweight and warm. Perfect for country rambles as well as hanging out at home, each hoody also features a hidden pocket, handy thumbholes and an elastic zipper pull which doubles as an emergency hair tie. Genius!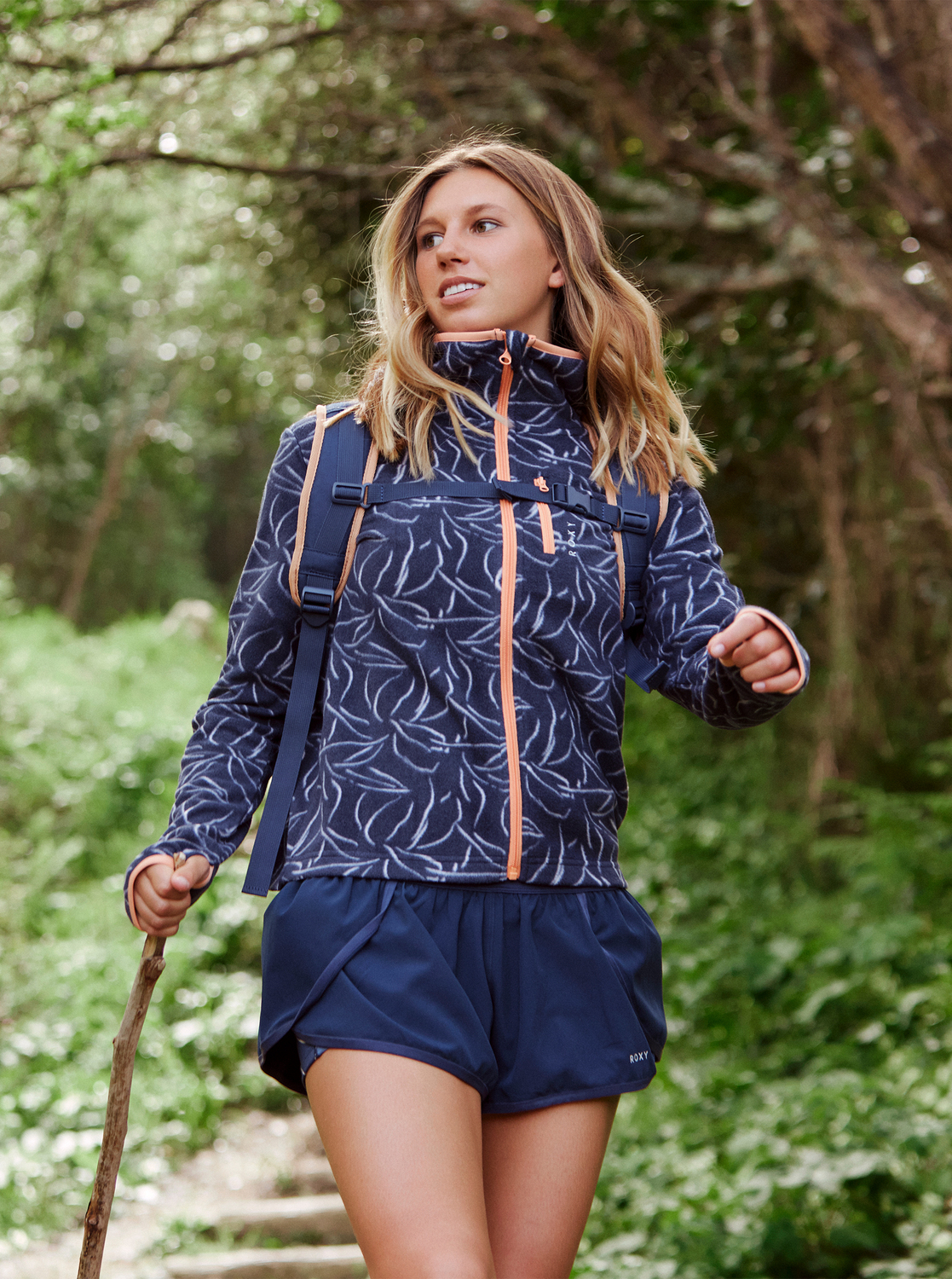 Roxy Active Explorer Easy Like a Hike Zip-Up Fleece (£55). Made from 100 per cent recycled polyester fabric, this zip-up top offers a comfortable fit with a high collar, thumb holes and ROXY WarmFlight™ technology to make it perfect for all weathers. We love the pattern too!
Best walking jackets and coats for women
A waterproof coat is essential for any keen walker – especially here in the UK, with our unpredictable weather. We've rounded up our favourite walking jackets and coats for women, suitable for everything from a light shower to a heavy downpour…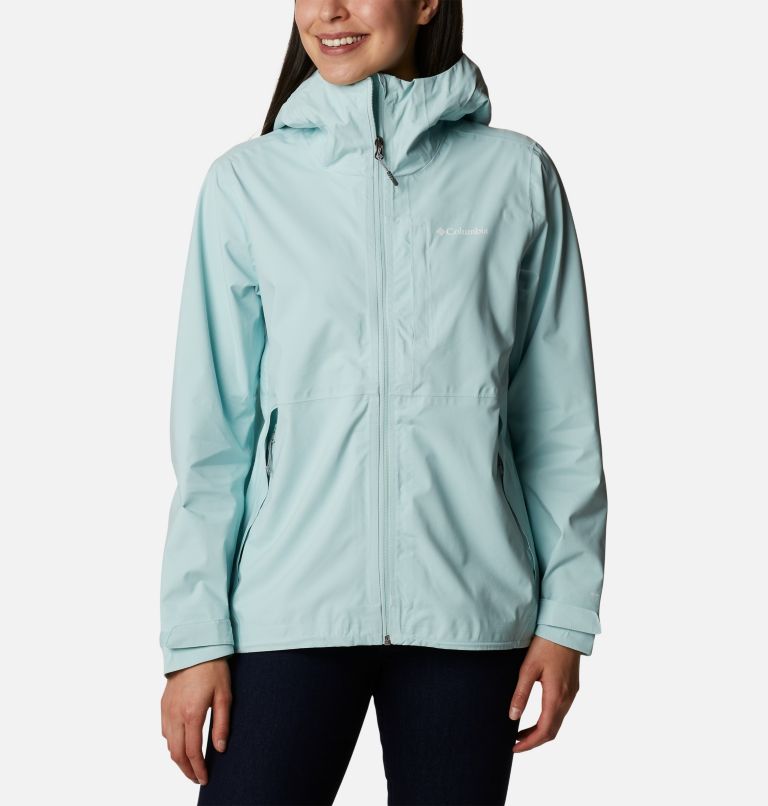 When it comes to the best walking gear for women, it doesn't get much better than this. The fresh looking Columbia Omni-Tech Ampli-Dry Shell Jacket (£135) is waterproof and breathable with 4-way comfort stretch, adjustable hood and cuffs, and underarm venting. This coat offers unparalleled storm protection, thanks to fully sealed seams and coated zippers which stop water from entering.
The On's Waterproof Anorak (£320) is made with PTFE-free materials, which are kinder to the environment. Its lightweight technical shell features a three-layer, waterproof membrane to keep you dry, along with hidden vents to improve breathability. When the rain stops, the anorak packs away into its own pocket for easy portability.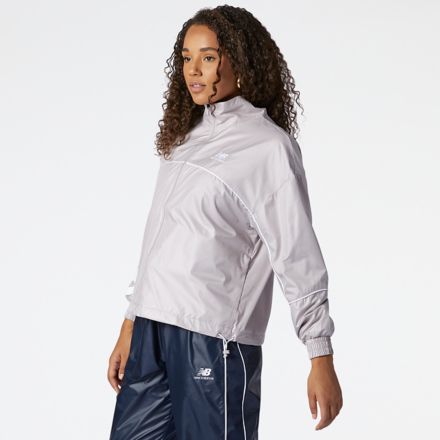 The Women's NB Athletics Windbreaker (£80) combines retro-inspired style with a wind- and water-resistant treatment. The lightweight fabric makes this a perfect option for staying dry during warm spring showers.
Salomon Outline GORE-TEX 2.5L (£180) is protective, lightweight and breathable. What's more, the outer layer of the GORE-TEX Paclite® is made from 100 per cent recycled polyester with a PFC-free DWR (Durable Water Repellent) treatment to reduce its environmental impact. It also boasts an adjustable hood and hem, a glued visor, 2 large secure hand pockets, and elasticated cuffs.
ThruDark SF Grunt Gilet (£295) is perfect for staying toasty on chilly morning walks. It has an ultrathin, water-resistant outer shell coating, which is also microporous. This makes it lightweight, soft and breathable, despite being water-resistant. It's also filled with water-repellent Italian goose down for supreme insulation.
Best walking shoes for women
Without a doubt, shoes are the most important part of your walking kit. Your feet are carrying you the entire way, after all, so you need to look after them! Here are some of our favourite walking shoes and boots, suitable for a range of terrains…
The KEEN Terradora II Waterproof Hiking Trainers (£114.99) features a lightweight mesh, upper enhanced with a patented membrane for breathable protection. The fit and comfort factor is also enhanced with anatomical flex grooves for natural movement and KonnectFit heel-capture system for a locked-in feel. The KEEN.ALL-TERRAIN rubber outsole also provides a higher-traction grip, making these perfect for tricky terrain.
These vegan shoes are made from recycled bottles! The Vivobarefoot Magna Trail II Shoes (£170) do not lack in tech either – good for all terrains, they are durable and water repellent. Plus, these comfy trail shoes are wide, thin and foot-shaped – not shoe-shaped! – meaning your feet and toes can feel the ground below and maintain a natural, healthy walking position.
Sketchers Arch Fit Comfy Wave (£80) are designed to make walking as comfortable as possible. With knit-mesh fabric, removable Arch Fit insole and a lightweight, cushioned midsole with extra flex, this trainer provides long-lasting support and fantastic comfort levels.
Jack Wolfskin Force Striker TEXAPORE Mid (£145) is the brand's lightest hiking shoe to date, featuring an innovative 'force plate' that provides protection to keep your legs fresh and well propelled on treks. The VIBRAM outsole delivers good grip on steep, stony terrain. Plus, the waterproof and breathable TEXAPORE O2+ membrane keeps your feet dry in wet conditions.
With so many incredible walking shoes and boots out there, we just had to try some out for ourselves. Click here to discover more of the best walking shoes and hiking boots for women, tried and tested by us!
Best hiking rucksacks
If you're going on a longer hike, you'll need to pack some essentials. Keep your snacks, phone, blister plasters and everything else dry and safe with these handy hiking rucksacks…
The Vango Stone 20 rucksack (£22.50) has classic styling, making it suitable for all locations and terrains. This versatile and robust bag also features strong and reliable Duraflex buckles, plus a shaped adjustable harness for optimum fit and comfort. There's also a zip front accessory pocket for stowing small essentials.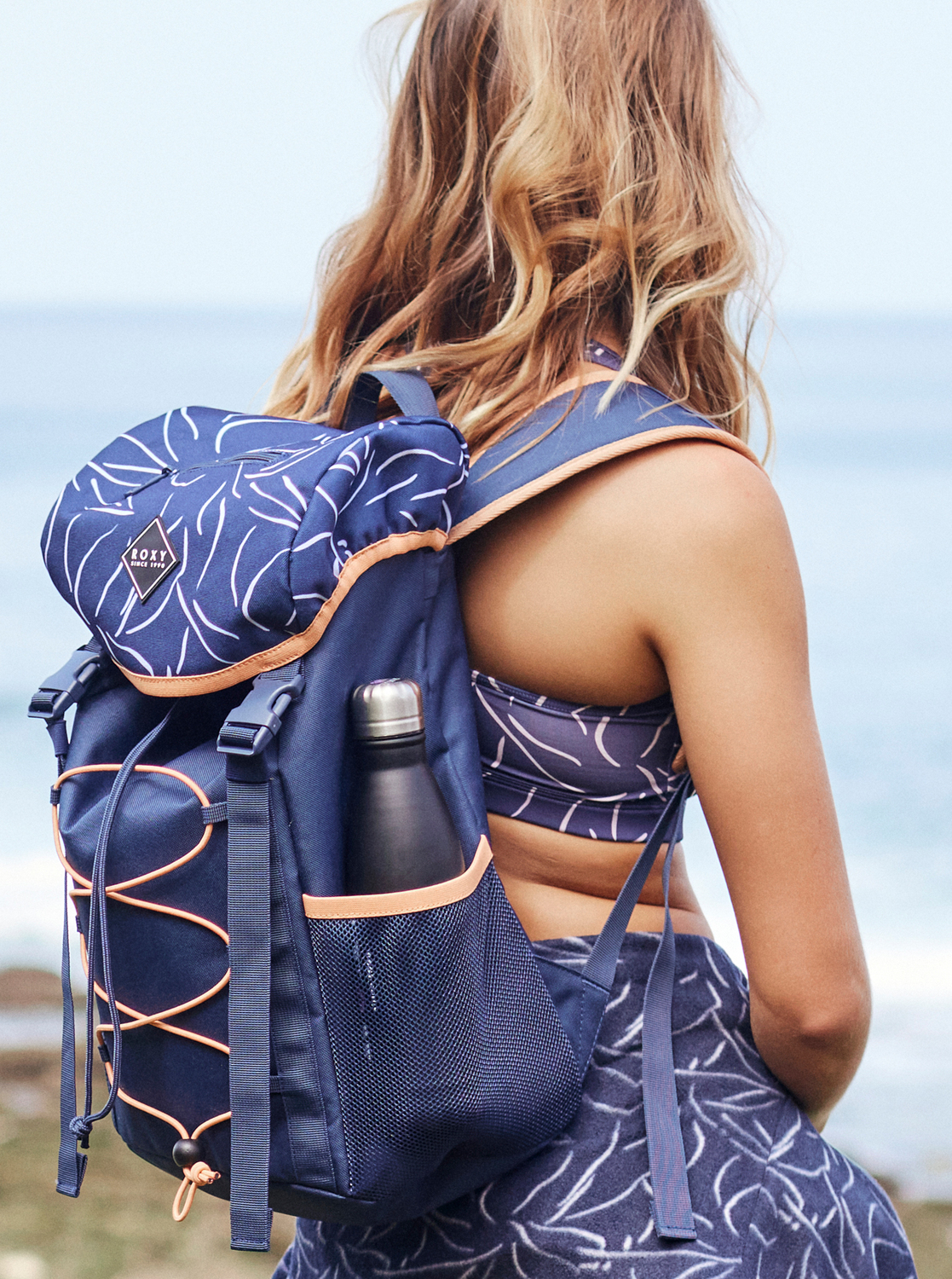 Roxy Coastal Hiking Medium Backpack (£45) is created using recycled polyester fabric with a funky pattern. The practical design features an inside compartment with secure drawstring and buckle closure. Plus, you can adjust the padded shoulder straps for a comfortable fit.
Jack Wolfskin Ecoloader 24 Backpack (£90) contains renewable, water-purifying algae in the BLOOMFOAM strap padding. It also contains recycled synthetic materials, so it really lives up to its name. Plus, we love the range of bold colours, each complete with brightly contrasting zips!
Millican The Core Roll Pack 20L (from £70) is perfect for both seasoned ramblers and occasional meanderers alike. It's lightweight and waterproof and comes in two different sizes. Every pack is made from 26 plastic bottles, which would otherwise have ended up at landfill. We adore the trendy colour options, including a golden sunset yellow, a muted ocean blue and a deep forest green!
Best walking socks for women
It's no good buying super high-spec walking boots if your socks aren't up to scratch. Give your feet the support and cushioning they deserve with these cosy and practical walking socks…
Cotswold Outdoor Smartwool Socks (from £20) score highly for fitness, comfort and style performance. Made from 67 per cent Merino wool, they have flat toe seams for comfort and and elasticized arch brace for extra support. Available in a range of styles, designs and cushioning levels, depending on the type of walk or hike you're embarking on.
CEP Hiking Light Mid Cut Merino Socks (£22.95) have circulation-boosting compression, moisture and temperature management, plus extra padding where it matters – these are a must for summer hiking!
Darn's Women's Tough Light Hiker Socks (£22) are made from the finest merino wool and have a mesh design to keep feet cool, plus extra cushioning over the Achilles and smooth ribbing for greater comfort.
BAM's Technical Bamboo Running Socks (£14) are designed to keep feet cool and sweat-free as well as supporting your ankle and arches. They're also Terry lined for extra softness. BAM creates a wide range of breathable bamboo clothing, suitable for a range of different fitness activities – from walking and running to yoga and Pilates!
Best walking gear accessories for women
Alongside the basic clothing and shoes, there are a few extra bits and bobs that are sure to come in handy for keen walkers. From trekking poles to water-purifying straws, complete your walking kit with these accessories…
A cap is essential for keeping the sun out of your eyes on summer hikes. However, no one likes carrying around a bulky hat when the clouds move in. Try the Pack Run Cap from Buff (£28.95) which you can fold down into the size of a fist, without it losing its shape, to fit snugly in your bag or pocket. It also has sweat and odour tech to keep you feeling fresh. We love the range of colours and patterns available – they even have kids sizes, so the whole family can match!
The Sole Active Footbed range (from £35) is perfect for adding extra support and cushioning to trainers and walking boots. The ultra-durable, adaptable and moldable foot bed is also made with 20% industrial scrap that would otherwise have gone to waste. Available in a range of thicknesses, depending on the type of shoe and level of activity.
Using walking poles adds intensity to your walk and gets your upper body working more. This is especially true if you press them into the ground. The range of Trekking Poles from Leki (from £59.90) are great for cross-country walking, thanks to their exceptional grip and rounded top. They're also super easy to adjust. Not sure which poles you need? Leki has a handy guide to help you choose.
Stay hydrated on your walks
The Camelbak MultiBev (from £45) serves as a water bottle and a detachable coffee cup, allowing you to carry less, drink more and waste nothing. You can use either compartment to store hot and cold drinks – or even snacks – all in the one vessel! It's also easy-to-clean, dishwasher safe, and BPA, BPS & BPF free.
Enjoy revitalising water on the go, wherever you are, with the LifeStraw (£26.95). This pocket-sized straw features a replaceable active carbon capsule, which lasts for 4,000 litres and filters out bacteria, parasites, microplastics, chlorine, organic chemical matter, dirt, sand and cloudiness. It even gets rid of bad odours. Simply place in a body of water, and drink up! Also available as water bottles, allowing you to filter, store and carry fresh water while on a hike.