Fallen out of love with the gym? Learn how to reignite your inner gym bunny and motivate yourself to go smash your workouts with these expert tips…
Whatever the time of year, it's all too easy to find excuses to ditch the gym. Either it's too warm and sunny or too cold and grey, and getting motivated to leave your cosy house or sunny garden to hit the gym suddenly seems impossible
But you've paid for your gym membership now, and you want the results, right? So don't get disheartened. Get out there and give it another go – this time, really making the most of what your gym can offer. Here's how to motivate yourself to go to the gym…
Prefer home workouts? Discover the best fitness classes for home exercise
Why don't I enjoy the gym anymore?
If you're feeling a little bit unenthusiastic about the gym right now, you're not alone. Plenty of people abandon their exercise plans within the first few weeks of joining a gym. But why is that? "When people first join a gym, they go all-out to get involved," says Lisa-Jane Holmes, Personal Trainer and the driving force behind Wildcat Fitness. "But many of them never really enjoy it."
And if you start to see exercise as a chore, your motivation is bound to start wearing thin after two or three weeks. "You'll end up resenting it, and it will build up in your mind that it's not pleasurable and it's not something you want to do," she says. If this sounds familiar, it's time to take another look at your gym membership and remind yourself what it can do for you.
Get kitted out with these 15 activewear garments for sweaty gym workouts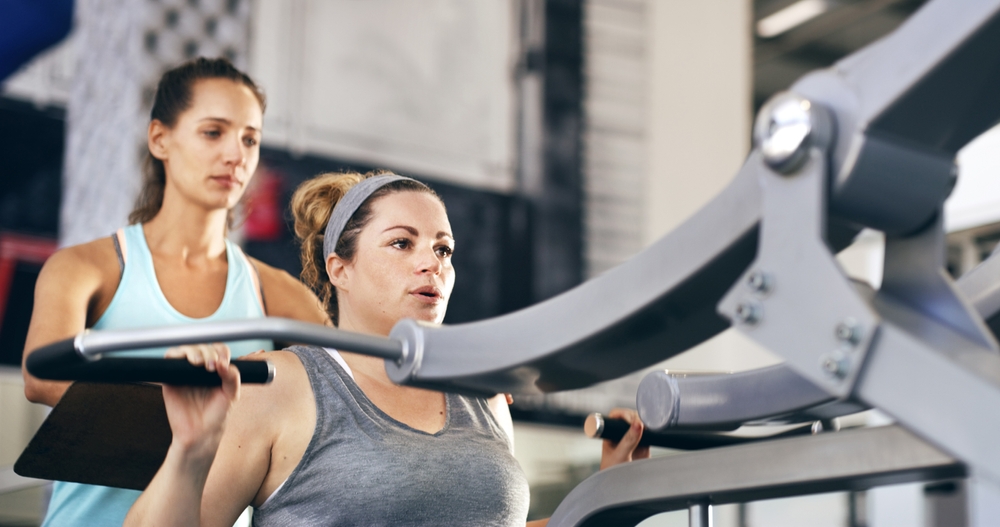 How to motivate yourself to go to (and love!) the gym
We asked the fitness experts to give us a few tips on how to motivate yourself to go to the gym and use your monthly membership in such a way that you start to look forward to each session.
1. Plan your visits
All the trainers agree that having a plan is one of the most effective ways to get the best from the gym. "If people try and train without a plan, they'll float around not really knowing what they're doing, get bored and leave," says Fitness First Personal Trainer, Georgia Gray.
"With a plan you'll be more motivated to beat the targets that you've set yourself, and up the weights or reps that you hit last week." If it helps, make it personal. "Set specific goals that are important to you, whether that's completing a 5k or a marathon, or going to a graduation or wedding," says Israel Rivera, Group Exercise Manager at Virgin Active. "It will help make your journey enjoyable and worthwhile."
You can ask a member of staff at the gym, or a personal trainer, to help you get one together. "Most trainers are really happy if you write everything down," says Lisa-Jane. "Take notes, record it on your phone, make little videos. It's not top secret. As a trainer, I want to give people the tools to do it themselves, not to feel like they have to rely on me."
A lot of gyms have apps to help you schedule classes or plan your workouts, even dropping you a reminder so you don't forget your next session. (And if you're a tech fan, have a look at our round-up of fitness apps on page 84.) Don't forget to get a good playlist together too. Music can really help get you moving. And every couple of weeks, have a look back over any notes and see what you've achieved. "You'll see progress right there in front of you," says Paul Swainson, Personal Trainer and head of Future Fit School of PT.
2. Set mini-goals
Paul says it's common to experience a dip in motivation when you're four to six weeks into your fitness regime. "It's still early days to see big results," he says. Instead, he recommends focusing on small gains, such as running a bit faster on the treadmill, lifting more weight or rowing for longer. "When learning how to motivate yourself to go to the gym, set yourself mini-goals. As you achieve these, your fitness, strength and tone will improve," he says.
3. Work out with a buddy
Human beings are social creatures, and a workout buddy can be a great motivator. If you're going to go with a friend, make a pact right from the start that you'll help each other. Israel recommends that you pick someone of a similar fitness level, rather than a really close friend: "Friends can be persuasive and distract you away from the gym, but the right workout buddy can provide support, accountability and motivation – sometimes even a little friendly competition."
So, save the coffee and catch-up for later and help each other get moving. If it's hard to find someone whose routine fits yours, fitness expert Elaine Denton at David Lloyd recommends classes instead. "Classes are fun, motivating and you can schedule them into your diary," she says. Some gyms, including David Lloyd, also offer family classes, so you can spend time together with your nearest and dearest while you burn calories and have fun.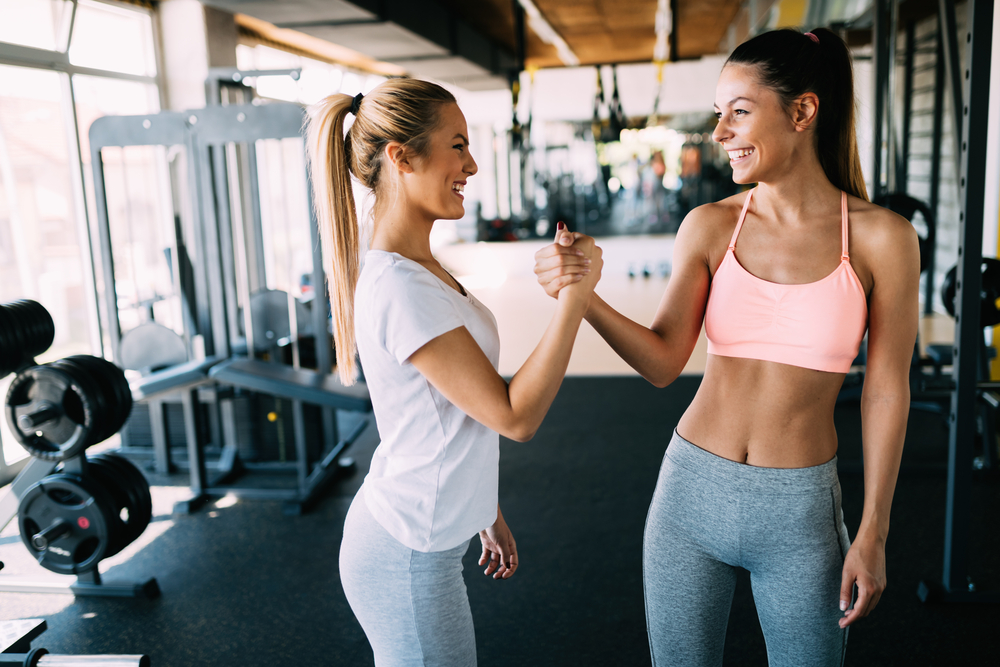 4. Get a personal trainer
When learning how to motivate yourself to go to the gym, personal trainers can help everyone, no matter what your level of fitness. "When starting out on your fitness journey, meet with a trainer, discuss your needs and goals and be completely honest and realistic," says Elaine. "Your trainer can advise on what to use in the gym for the time and targets you have."
And it needn't be a huge commitment. "People think it's going to be hugely expensive, but it really doesn't have to be," says Lisa-Jane. She says a session every four to six weeks can be very effective. "People can just check in with me once a month and I can show them a few different things on the machines so they can get on with it themselves."
A PT can also boost your confidence with parts of the gym you're not sure about. "Say you don't know what you're doing with kettlebells or a particular machine, I can build you a plan around those pieces of equipment. Then you get to know different ways of exercising .
5. Mix it up
A lot of gyms offer classes as part of your membership, so try something new and find an activity that you enjoy. "Exercise should leave you buzzing and feeling great. Exercise that you want to do, rather than have to do, will be something you can stick at," says Paul. "If you have a gym membership, there'll be hundreds of classes available to you, and there'll be a huge gym floor with endless equipment. Make the most of it!" says Lisa-Jane.
Classes can help you learn new moves and techniques to take away and do on your own. Don't be scared to try the classes that you think might not be right for you. "What if you don't like it? Well, fi ne, at least you tried," says Lisa-Jane. "But you might end up loving it. You might get into weight training as the result of a body pump class, or discover a love of swimming. Just give it a go."
She says it's good for your body to mix things up too. "If you keep doing the same thing, your results will plateau and you'll start to lose motivation. When you wake up and can really feel your workout, you know you've done some good."
Discover how to stop sweating your make up off at the gym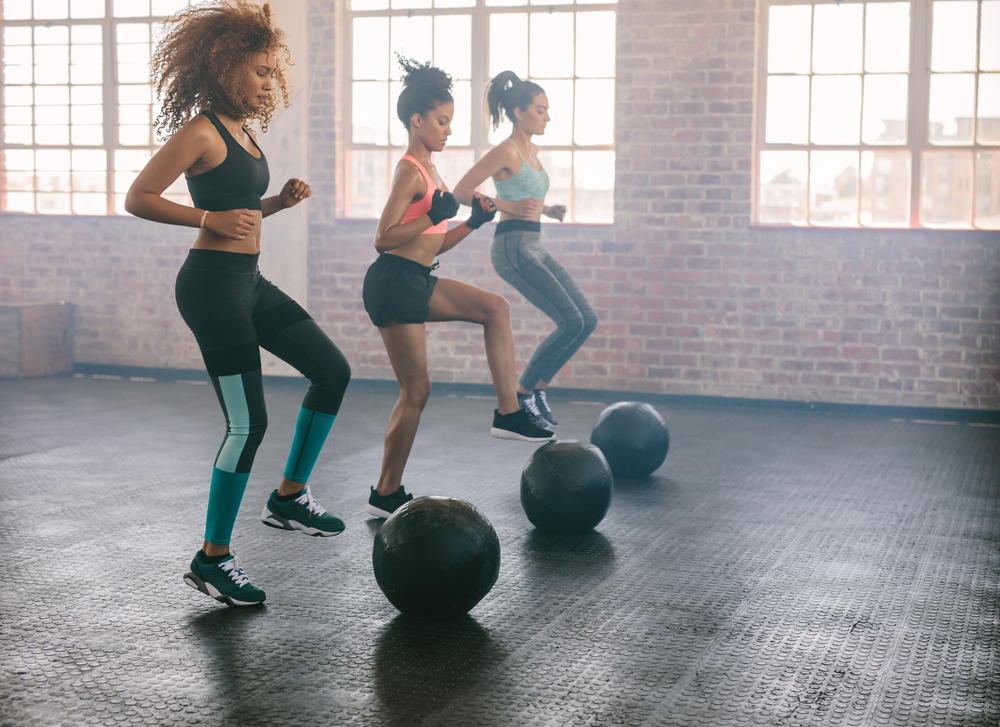 How to make the most of short gym sessions
It's all too easy to put off going to the gym until that elusive day when you've got more time. But shorter sessions will still do you good. "Little and often is hugely valuable," says Paul. "If you can't fit in an hour, do 30 minutes hard and fast instead. You'll gain rewards and keep the consistency of working out. Better a short workout than no workout!"
"If you're short on time, up the intensity but use a 'work: rest' approach," agrees Elaine. "This is excellent for increasing calorie and fat-burning effects both during and after the workout."
And try compound exercises – super-efficient moves that work multiple muscles at once. "Revolve your session around big, compound movements: squats, lunges, deadlifts, chest or bench press, bent-over rows, hip thrusts, chin-ups and dips," says Georgia. "They're far more efficient for fat loss as well as working you harder."
Got less than an hour to squeeze in a gym session? Here are some tips on how to motivate yourself to go to the gym and get the most out of your workout, whether you've got 10, 20, 30 or 45 minutes to play with…
10 minute gym session:
Try Tabata HIIT. "This is a four-minute warm up, followed by four minutes of HIIT exercises such as burpees, jumping jacks and jumping squats," says Elaine. "Do each activity for 20 seconds followed by a 10-second rest. Repeat eight times, then have a two-minute recovery."
20 minute gym session:
"Warm up for two or three minutes, have a jog for a couple of minutes, then add a sprint, or a hill climb. Max out for 30 seconds, then rest for 45 seconds to a minute," says Lisa-Jane. "This is more effective than going at the same speed."
30 minute gym session:
"Try a Les Mills GRIT group exercise class," says Elaine. "You can choose from Plyometric ('explosive' jumping exercises), cardio or strength training to build lean muscle."
45 minute gym session:
"Give Gym Circuit Interval Training a go," says Elaine. "It's a mixture of cardiovascular or HIIT style movements and weight training."
Related content: