With gyms reopened and summer just around the corner, your face it about to get a whole lot sweatier. Wondering how to stop sweating your make up off at the gym this summer? We've rounded up some sweat-proof make up tips and product recommendations to keep your face looking fresh all day long…
It's official – makeup meltdowns are a thing of the past. This summer, there'll be no foundation slips on a hot commute, or panda eyes as you step out of the pool – the latest high-tech formulations are designed to hold in the heat, even while at the gym. And, no, that doesn't mean long-wear, cakey solutions. These days, summer makeup is all about hydrating, good-for-skin bases and durable sheer stains for a natural glow.
'Makeup has developed a lot recently, so now you'll find options that stay put whether you're heading to the gym or the beach,' says Stacey Whittaker, makeup artist and skincare expert. 'Brands have worked on their formulas to produce products that promise not to clog pores. And makeup doesn't have to be full of chemicals to last all day – these formulas are lightweight and breathable, but provide coverage with staying power.'
Here's how to stop sweating your make up off at the gym and ensure your makeup goes that extra mile in the summer heat…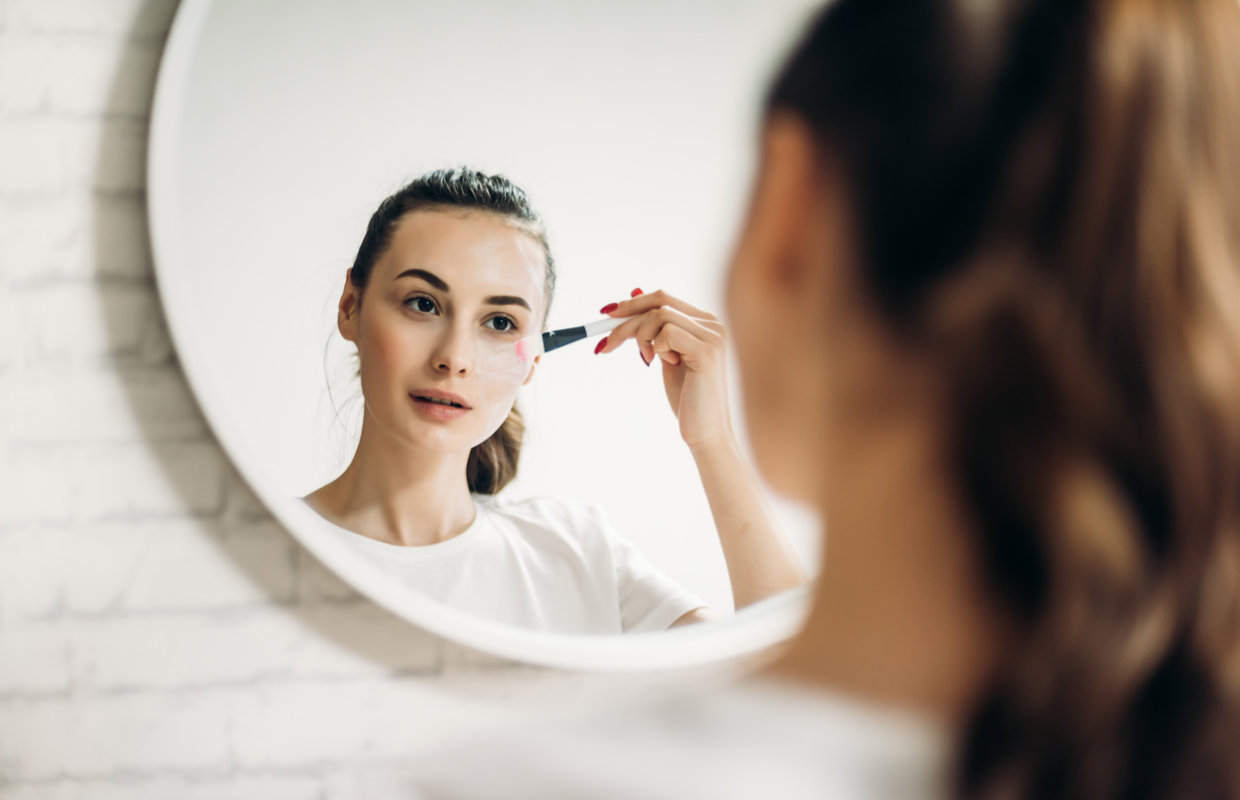 Best sweatproof primers and bases
Learning how to stop sweating your makeup off at the gym starts with finding the right base for your skin type. With the right complexion products, you can stay looking fresh however hot and sweaty it gets.
Creating the right look in the heat means you need to think about both your choice of product and the application. 'Use a primer before your base to keep your makeup in place for longer,' says Stacey. 'Wait around 10 minutes between applying your primer and foundation to allow your skin to settle.'
Buffing your base with a brush will help create a seamless blend so that your foundation isn't just sitting on top of your skin – making it prone to melting. If your skin is oily, opt for mattifying base products that reduce shine and limit excess oil in your t-zone.
'Try a matte finish foundation,' Stacey recommends. 'As your makeup wears throughout the day, it will help control your skin's natural oil and shine. If your skin is dry and flaky, however, you should go for more of a dewy base.' Cream base formulas tend to wear better in the heat than powders, according to Stacey.
'All makeup is liable to move around a little in extreme heat, but creams won't turn patchy or cakey in the way that powders can.' If you're planning on minimal makeup on holiday, a tinted moisturiser with SPF protection is a one-stop product to enhance skin, without feeling heavy.
Sweatproof bases to try:
BareMinerals Complexion Rescue Defense Radiant Tint Protective Moisturizer (£17.50) is a mineral SPF that evens your skin tone. Oxygenetix Oxygenating Foundation SPF25 (£55) contains skin-friendly aloe vera and grape seed extract.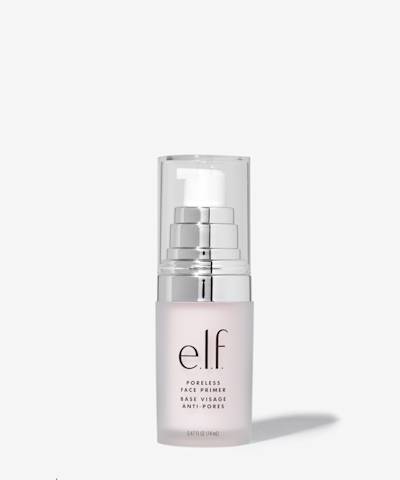 e.l.f Poreless Face Primer (£14.50) is infused with tea tree and vitamins E and A for a glowing, smooth base.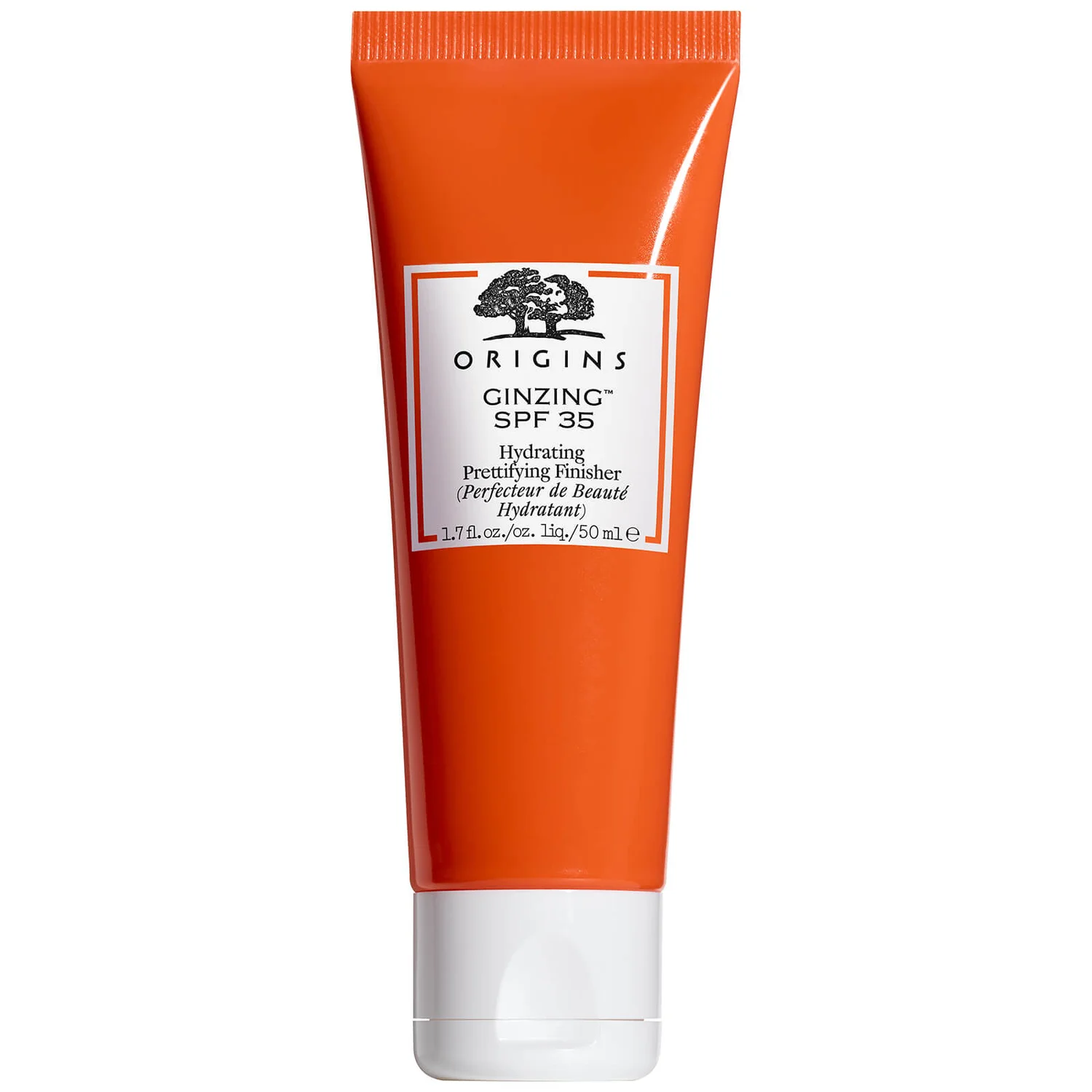 Origins GinZing SPF35Hydrating Prettifying Finisher (£32) protects and invigorates your skin.
No7 Stay Perfect Compact Foundation (£14.95) is perfect for popping in your beach/gym bag to cover imperfections. It features cream-to-powder technology to keep your skin looking matte.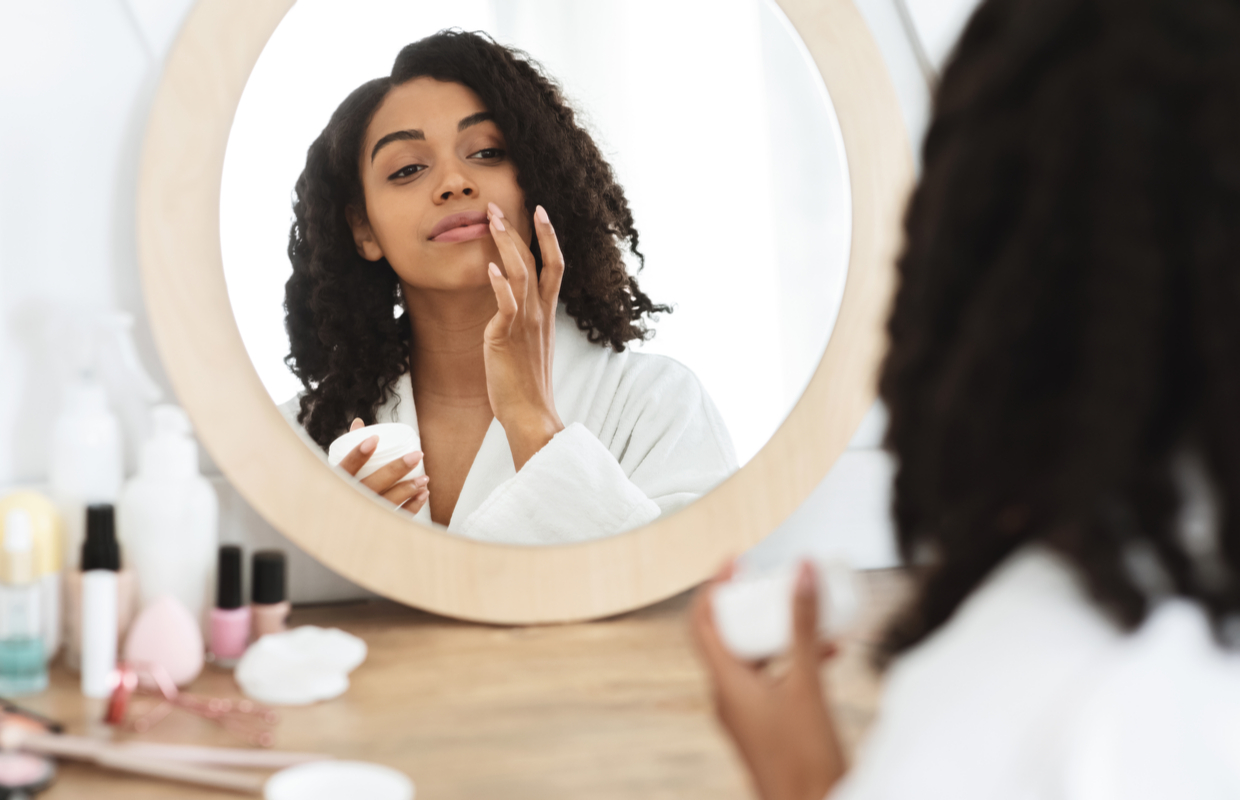 Best sweat-proof products for cheeks and lips
Sheer colours in modern formulations are the keys to beautiful lips and cheeks. Summer is the perfect time for switching up your makeup. Stains and tints are ideal in hot or sweaty environments because they give you a sheer wash over lips and cheeks that won't feel sticky.
'For daytime looks, I would always suggest sheer products for your lips, cheeks and eyelids,' says Stacey. 'These sheer finishes beautifully complement natural bronzed skin, too.'
If you're travelling, try a lip and cheek tint – one small stick or tube will do the job of your usual lipsticks and blushers; simply swipe over cheeks with a finger or press onto lips with your middle finger for a natural finish. To find your most versatile shade, pick a tint that's closest to the colour of your cheeks when you have a natural flush.
Lip & cheek products to try:
Clarins Water Lip Stain (£19) adds a flush of colour to your cheeks and lips that lasts during hot spells. It also contains organic raspberry water.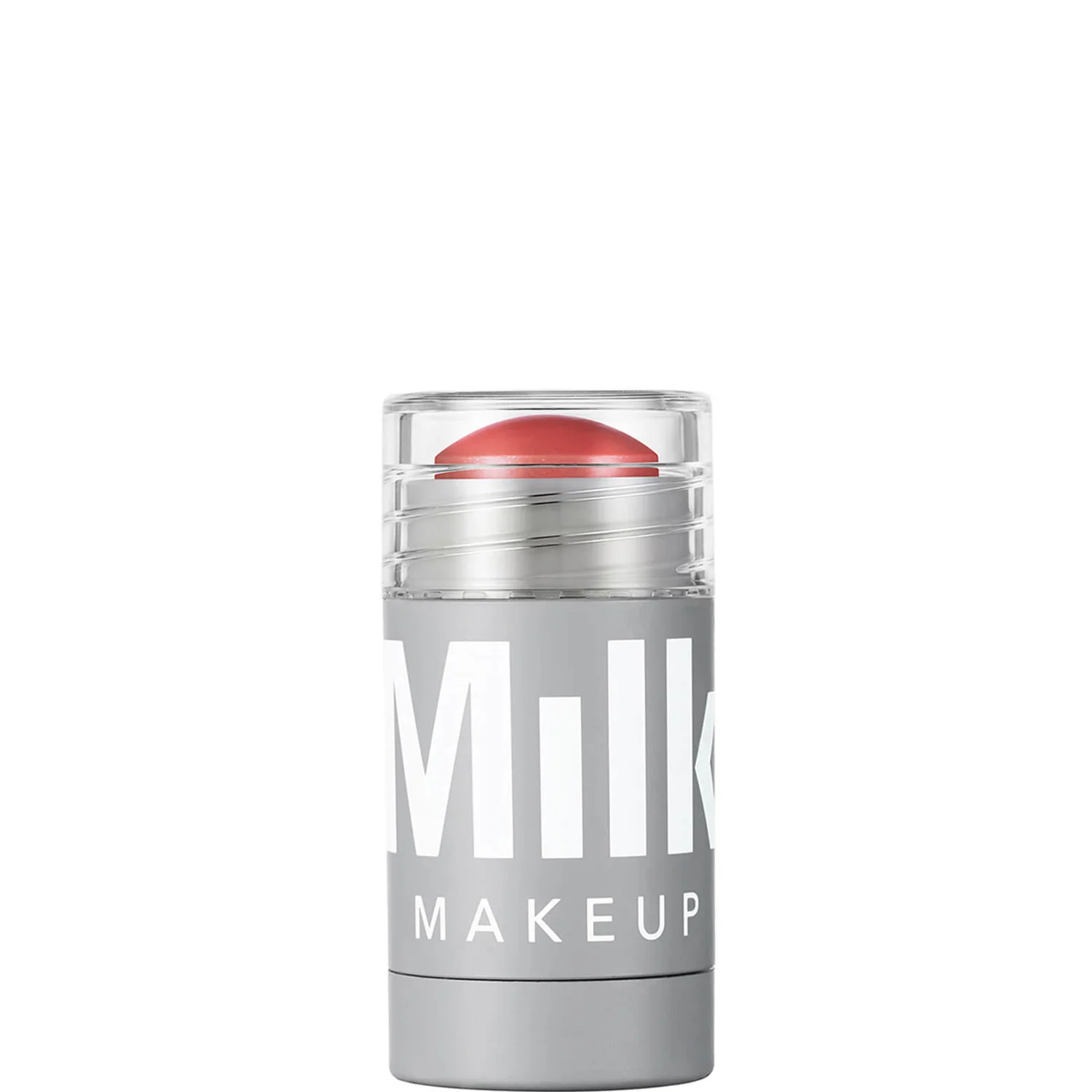 Milk Makeup Mini Lip & Cheek (£18) is perfect for providing a soft sweep of colour on your lips or cheeks. It's also formulated with oils and plant butters to nurture and shield skin from free radicals.
Stila Convertible Colour Dual Lip and Cheek Cream (£18) is a two-in-one lipstick and blush that's loaded with creamy, translucent color. Perfect for topping up your makeup on the go!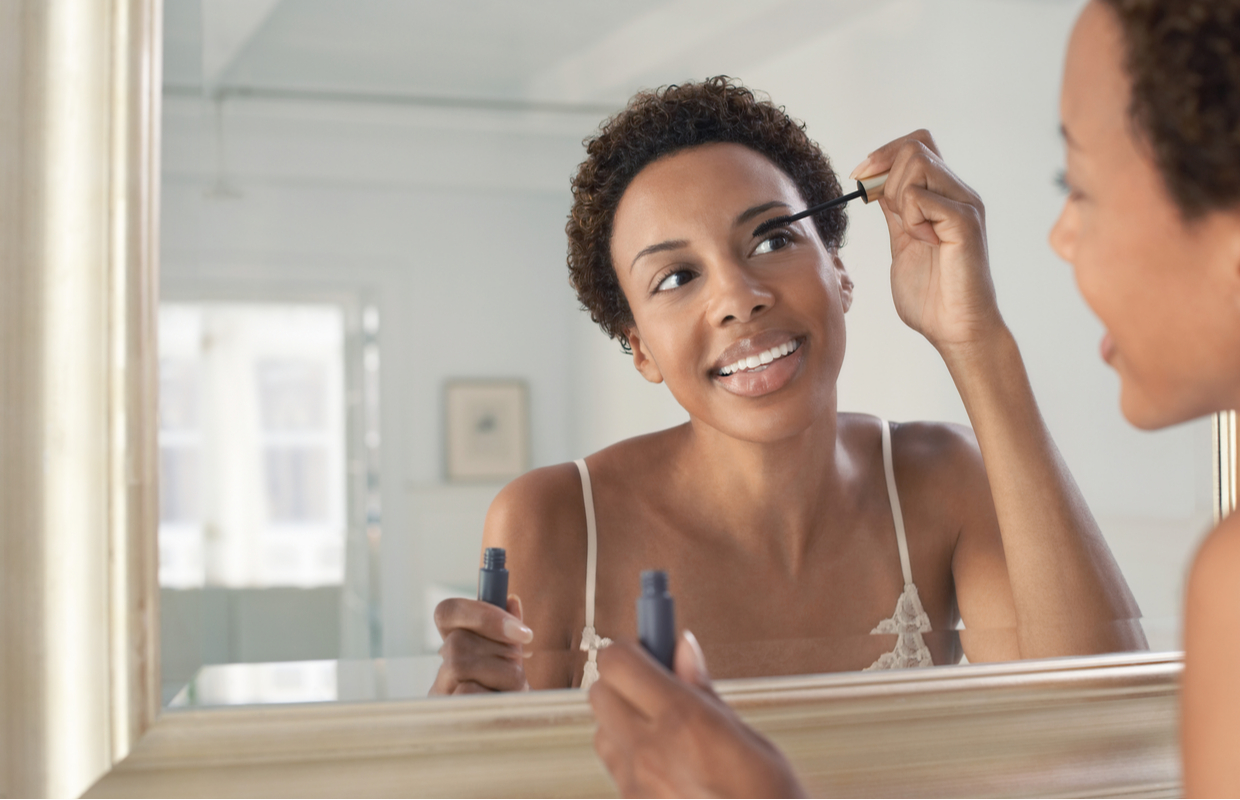 Best waterproof eye products for the gym
Whether it's the pool or sea, the average mascara will most likely end up on your beach towel if you're a keen water baby. However, if you want to learn how to stop sweating your makeup off at the gym this summer, waterproof formulas are the way to go. These can withstand swimming, sweat and even tears, if you're prone to hayfever.
'Waterproof eye makeup is a hero during heatwaves, holidays and sweaty gym sessions' says Stacey. 'These formulas tend to be far more long-wearing too, which is great in the heat.' They tend to contain less water – the lower water is on the ingredients list, the less likely you'll end up with panda eyes.
However, remember that although waterproof mascaras stick around for longer, they can be drying and more stubborn to remove. Rotate your use of waterproof and non-waterproof eye makeup to give your lashes and eyes a breather.
Waterproof eye products to try this summer: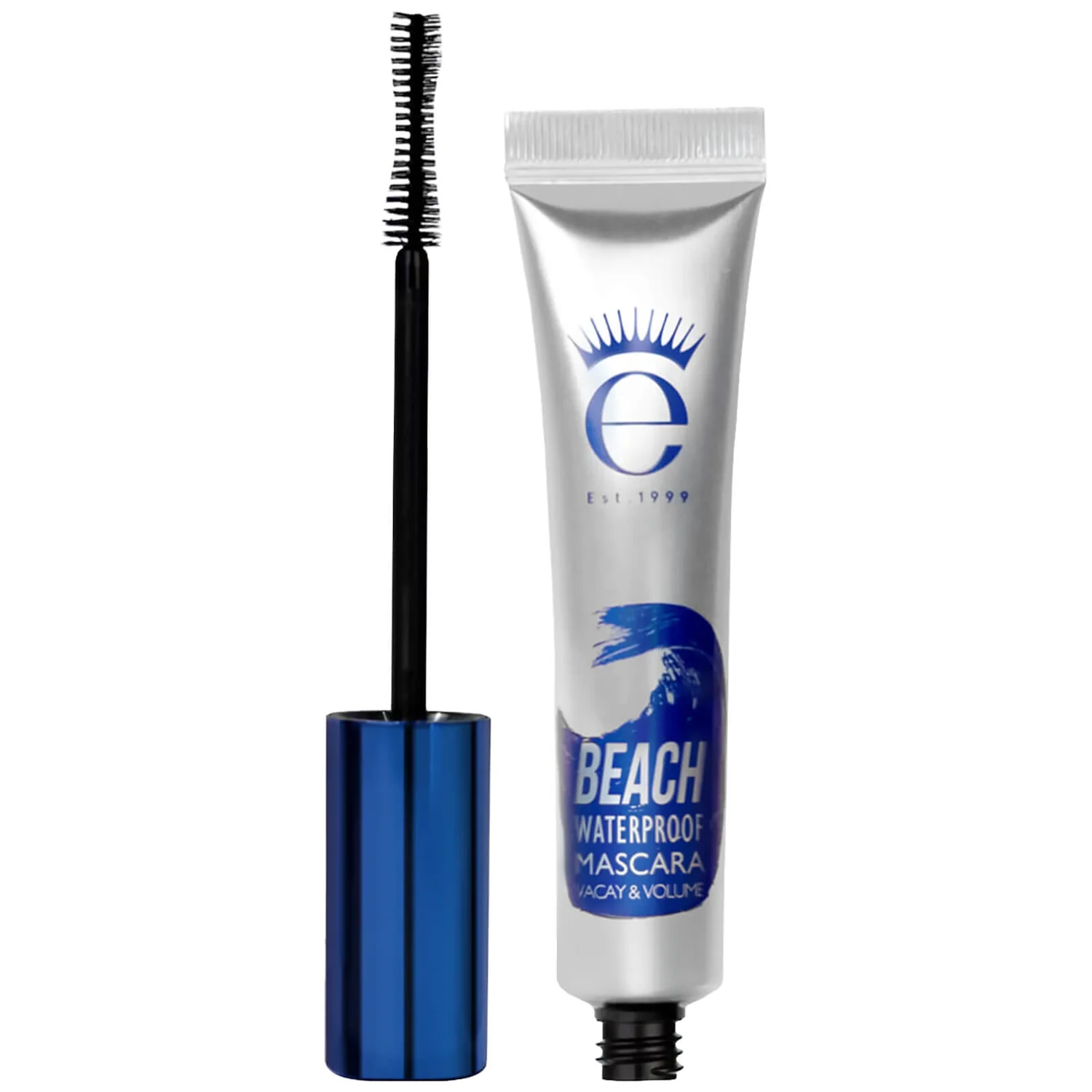 Eyeko Beach Waterproof Mascara (£19) curls, volumises and lengthens lashes with all-day staying power. It also contains a protective sunscreen, plus coconut oil and conditioning fruit extracts to nourish lashes.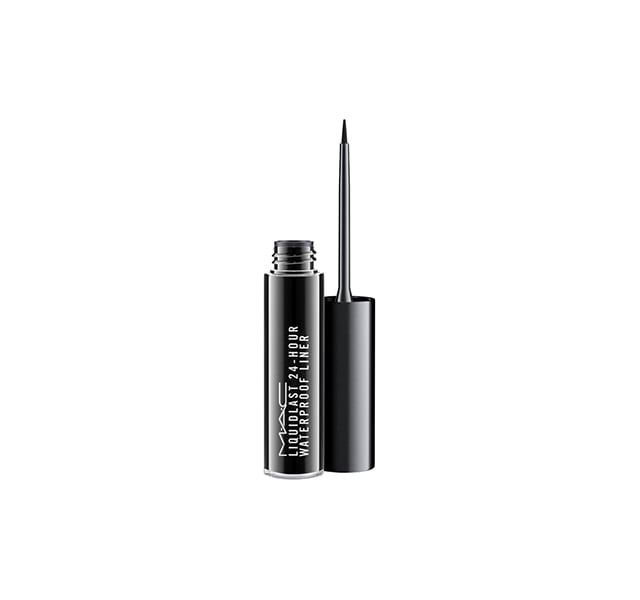 MAC Liquidlast 24-hour Waterproof Liner (£17.50) combines long-wearing capabilities with a sharp and precise line for that perfect cat-eye flick every time.
Lord & Berry Never Too Much Waterproof Mascara (£18) builds length from roots to tips for long-wearing results. The water in oil emulsion formula is extremely creamy and kind to lashes.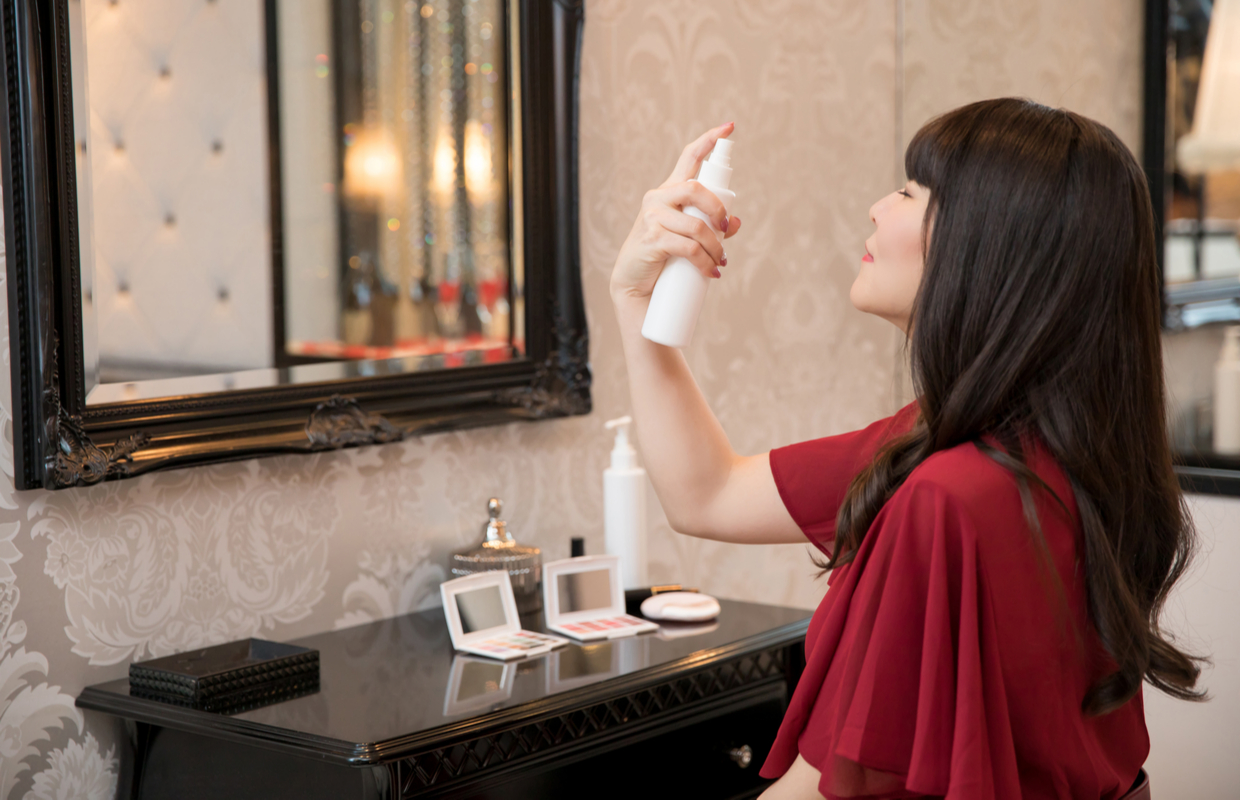 Best makeup fixing and setting products for the gym
If you want to learn how to stop sweating your make up of at the gym, setting sprays are about to become your new best friend. Think of makeup setting sprays and mists as the invisible linchpin of your makeup look. They not only fix your products in place, but also refresh tired-looking makeup if you have a mid-heatwave SOS. 'Face mists are invaluable when in the heat and on holiday,' Stacey says.
'They remove the cakey, powdery finish that you can sometimes get from makeup and give your complexion an instant glow. I love sprays with anti-inflammatory ingredients that will combat redness, such as rose water.' A setting spray with natural humectants such as aloe vera will also help to draw in moisture and keep your makeup looking fresh.
If you're prone to shine and prefer a more matte look, translucent powder can remove any tackiness from your foundation and give your makeup more hold – but powder top-ups can end up looking cakey in the heat.
Stacey advises keeping blotting papers handy in your bag or pocket. 'To combat oily skin throughout the day, blotting papers are super-effective. Just make sure you gently blot the oily areas like your t-zone, forehead and chin to keep your makeup intact.'
Setting sprays and fixers to try: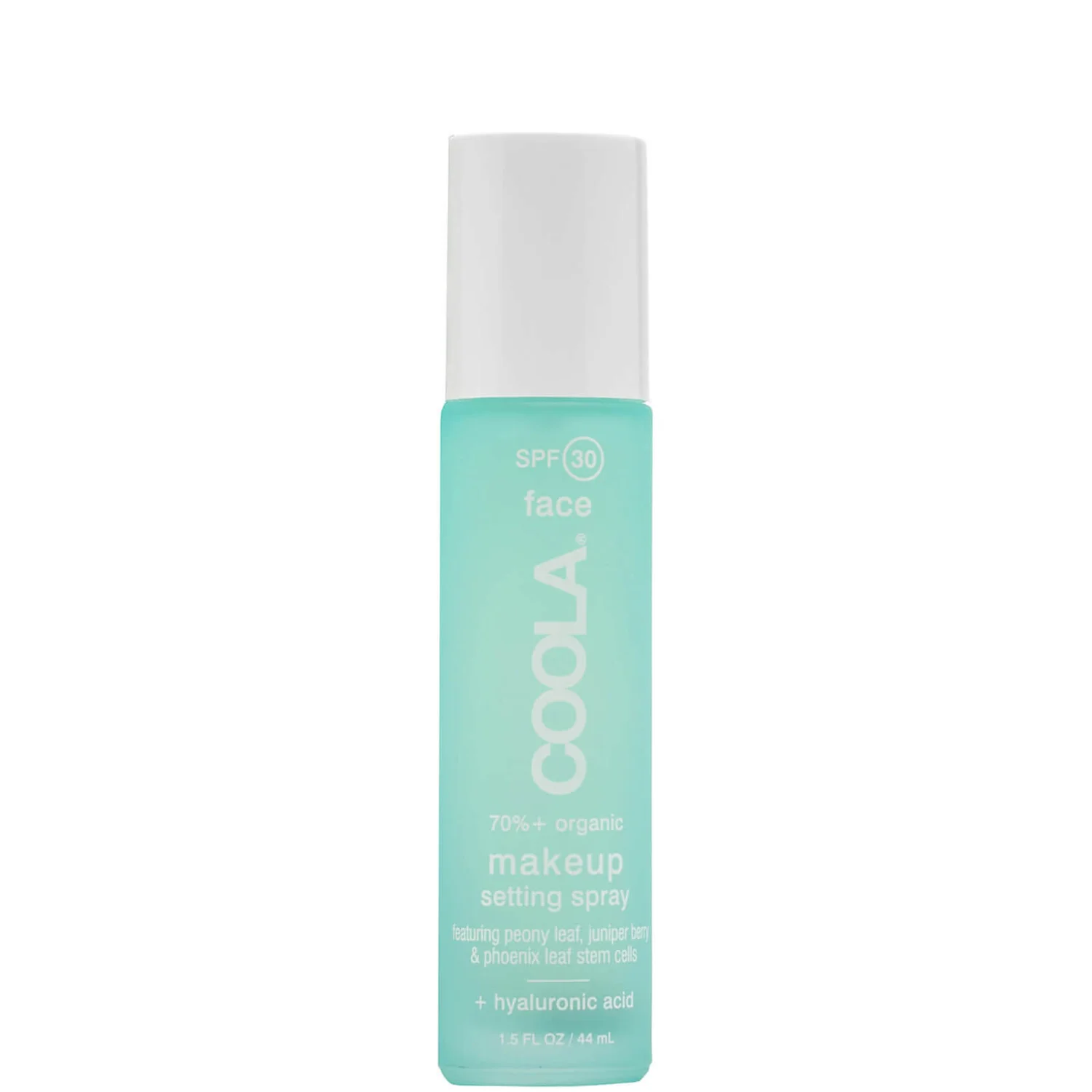 Coola Makeup Setting Spray SPF30 (£39) keeps make up looking pristine all day, while also protecting your skin from the sun and soothing irritation with aloe vera and green tea.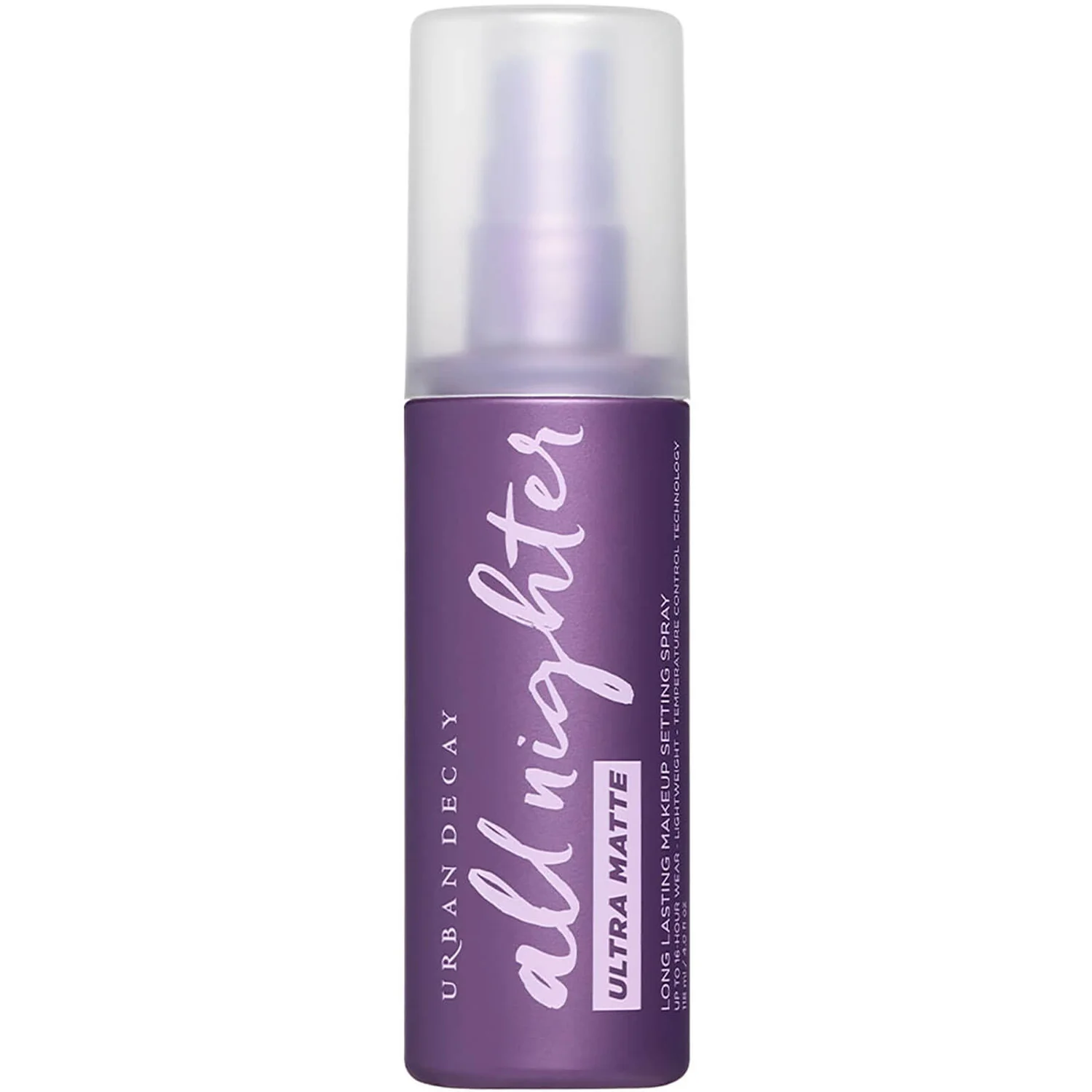 Urban Decay All Nighter Ultra Matte Setting Spray (£24) moisturises and nourishes skin while providing a protective and mattifying shield. Make up stays put for up to 16 hours!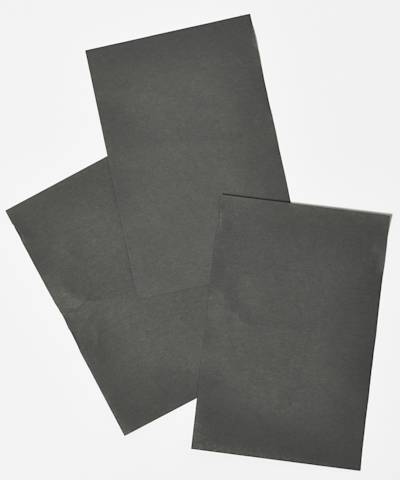 Brushworks Charcoal Blotting Paper (£5) are infused with fine bamboo charcoal powder to purify and mattify oily or sweaty skin. Perfect for popping in your gym bag!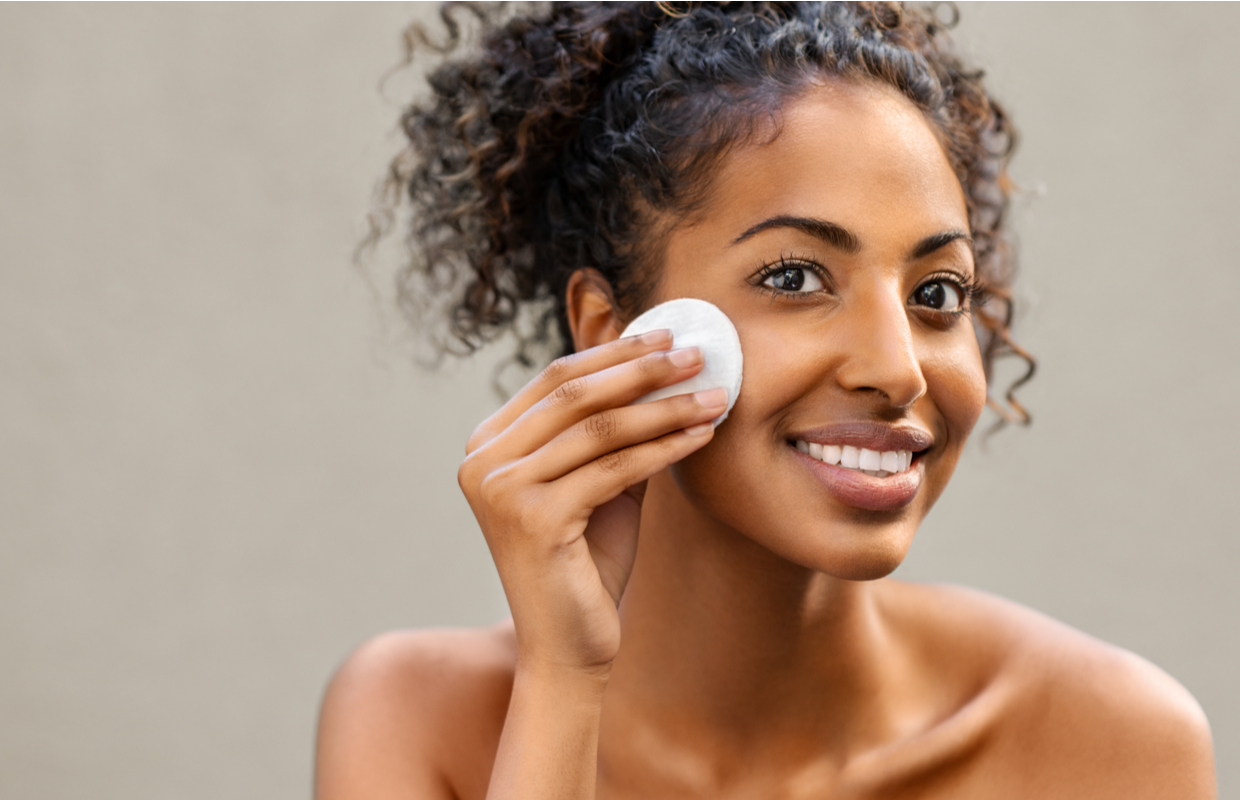 How to remove sweat-proof makeup
Waterproof formulations – especially for the eyes – will  require more than a wash cloth to remove. Try these hacks:
Oil-based cleansers will dissolve the chemical bonds in your makeup without damaging your lashes or irritating your eyes. You'll barely have to rub.
For a gentle formulation, invest in a specific cleanser for eyes, particularly if you have sensitive skin.
Using a cotton pad, gently wipe your remover over each eye, without any harsh rubbing or pressure.
Use one clean cotton pad per eye to eliminate the risk of infection.
For ultra-clean skin, follow with a second cleanse using micellar water to refresh and remove any trace of oil residue and makeup.
Best waterproof makeup removers:
Neighbourhood Botanicals Face Off (£27) is a natural plant oil based cleanser which melts away make up and purifies the skin in one simple step.
Nivea MicellAIR Professional Eye Makeup Remover (£4) is infused with micellar and green tea extract to effectively sweep away waterproof mascara and eye make-up without rubbing or irritation.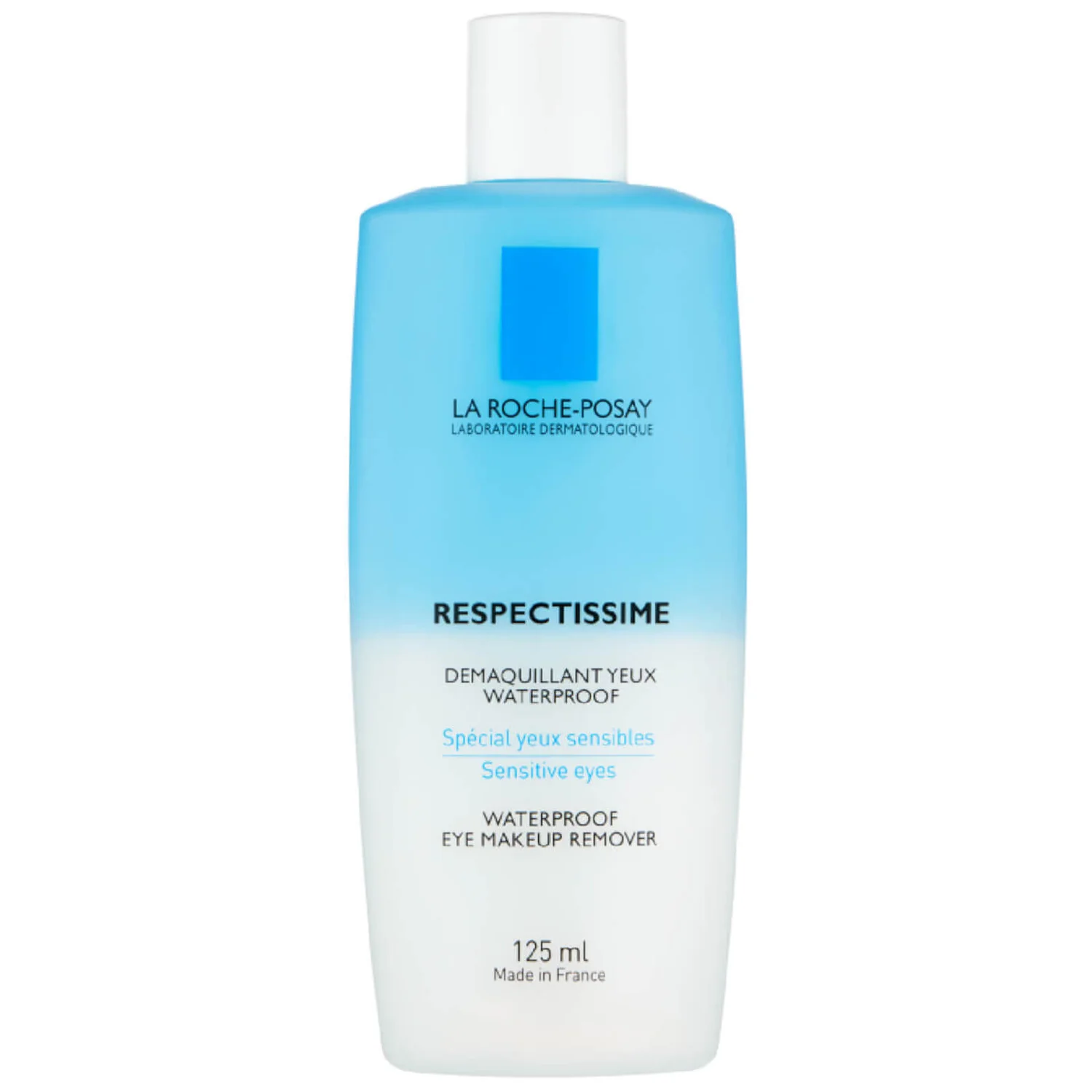 La Roche-Posay Respectissime Waterproof Eye Make-Up Remover (£11) dissolves even the most stubborn of waterproof mascaras. Free from fragrance and parabens, the ultra-mild cleanser has a strict formula charter to minimise irritation around the delicate eye area.
Words: Lisa Haynes