WF writer Lucy Miller heads to the Hillside Beach Club in Turkey for plenty of swimming, gym workouts, local cuisine and spa time – here, she shares her review…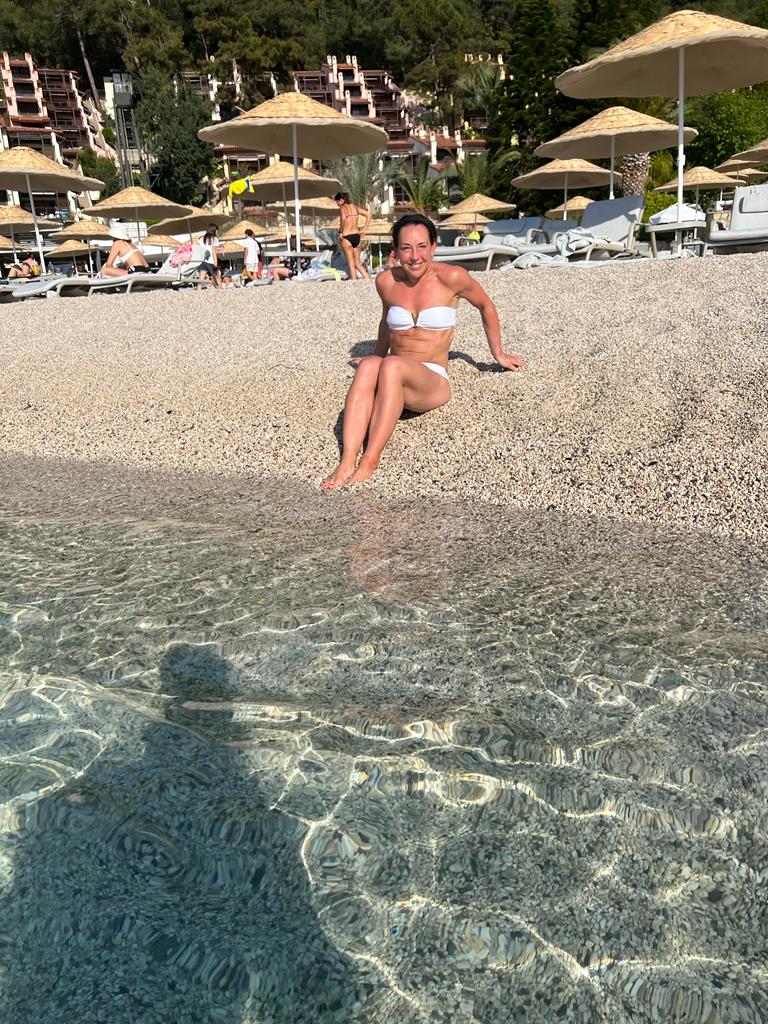 Imagine going to sleep listening to the sound of waves. Now imagine waking up to have a coffee on your balcony with the Aegean Sea as a backdrop. Then, there's time to find inner calm with some beach yoga. Welcome to the magic of Hillside Beach Club, an exclusive five-star resort nestled in the privately-owned Kalemya Bay.
Built on the pine-covered hillside of a bay on the coast off Fethiye in Turkey, the Hillside Beach Club resort ensures you leave the weight of a busy life at home. The laughter and sound of tennis balls being hit is the first thing you'll notice, as four huge courts next to the reception fill you with a sense of community and wellness.
There's also a Techno Gym-equipped indoor gym and, even better, a fully equipped outdoor gym, with cardio machines, a Smith machine, skipping ropes and even hand-crafted wooden dumbbells, barbells and benches. I couldn't wait to go and play!
The rooms may be minimally decorated, but they're perched on a hill and so the panoramic view of the bay is encapsulating. There are finishing touches that make the room super comfortable, too. This includes UV red lights in the bathroom to warm you up after a shower, emergency hair slides and hair bands, cosy slippers, and a large bed to rest your head.
Fun for all the family
With Instagram-worthy beaches, three restaurants and a full programme of activities (ranging from arts and crafts to dance classes and watersports), the resort is a sure hit for all generations. Don't miss attending the floating cinema nights on the bay, complete with a blanket and buckets of popcorn.
Children will love the kid's clubs, Kidside (for ages four to 10). Here, they can try chocolate-making workshops, photography courses, slime master classes and even Turkish lessons. There's something for all ages, from the Baby Park for little ones, to the Activity Centre for bigger kids. This comes in handy for parents who want to get involved with the waterskiing, paddleboarding, hip-hop dancing, yoga or painting that's on offer. Or, for those who simply want to relax on one of the resort's adult-only beaches, hammocks and barbecue included!
Dining at Hillside Beach Club Turkey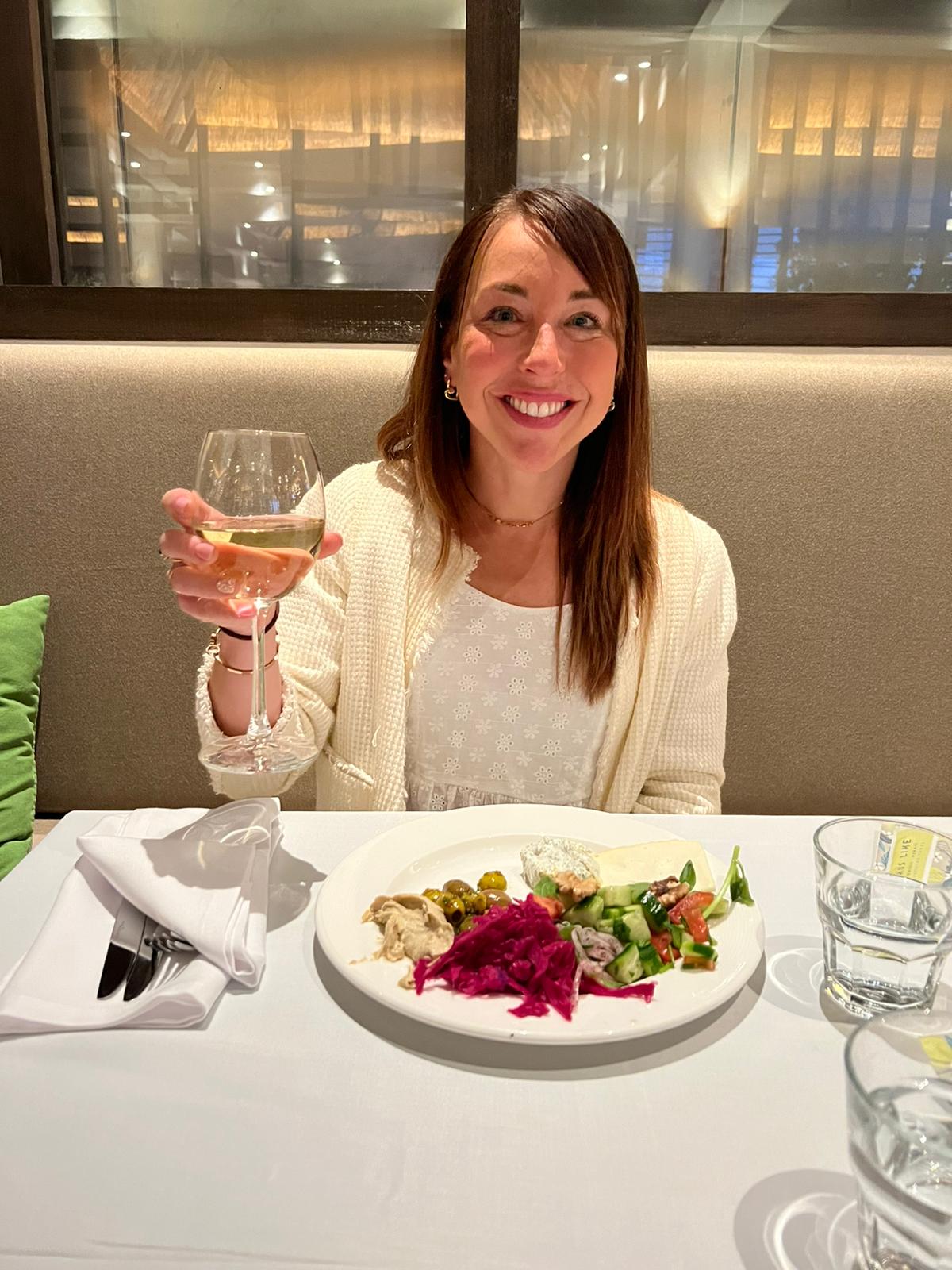 'The main restaurant offers an unparalleled buffet experience. It's certainly a lavish affair, with tables upon tables of choice including local dishes aplenty. Try some sujuk (a spicy, fried sausage), stuffed aubergine dolma or börek (filo pastry filled with feta and spinach).
If you want to get your fill of fruit and veggies, there's virtually every salad under the sun, from the humble caprese, to imaginative combinations of beetroot, pumpkin, quinoa, goat's cheese, roasted seeds and pomegranate. You can opt for freshly grilled fish, rotisserie chicken and, of course, local kebab.
The dessert tables are not for the faint-hearted, either. Expect counters of baklavas (pastries), lokum (confectionery) and handmade chocolates! For those looking for a special waiter service, you can book a candlelit dinner at either the Beach (Italian cuisine) or Pasha (Mediterranean cuisine) restaurants by the sea. The ambiance there is spiced up by a live DJ and fabulous party atmosphere.
Spa time at Hillside Beach Club Turkey
The beaches and private coves are what made this place so magical for me. The twinkling turquoise sea is so inviting. Plus, keen swimmers can take advantage of the swimming lane that runs right across the bay. My morning swim involved a swim out to the pontoon, where I soaked up the sun – pure, unadulterated bliss!
The rest of my day was either spent on the hidden pebble beach which is reached by boat (a five-minute jaunt that leaves regularly from the main jetty) or via a 20-minute hike through the hills, or the adult-only silent beach. This is a heavenly spot with generous-sized sunbeds installed on floating platforms.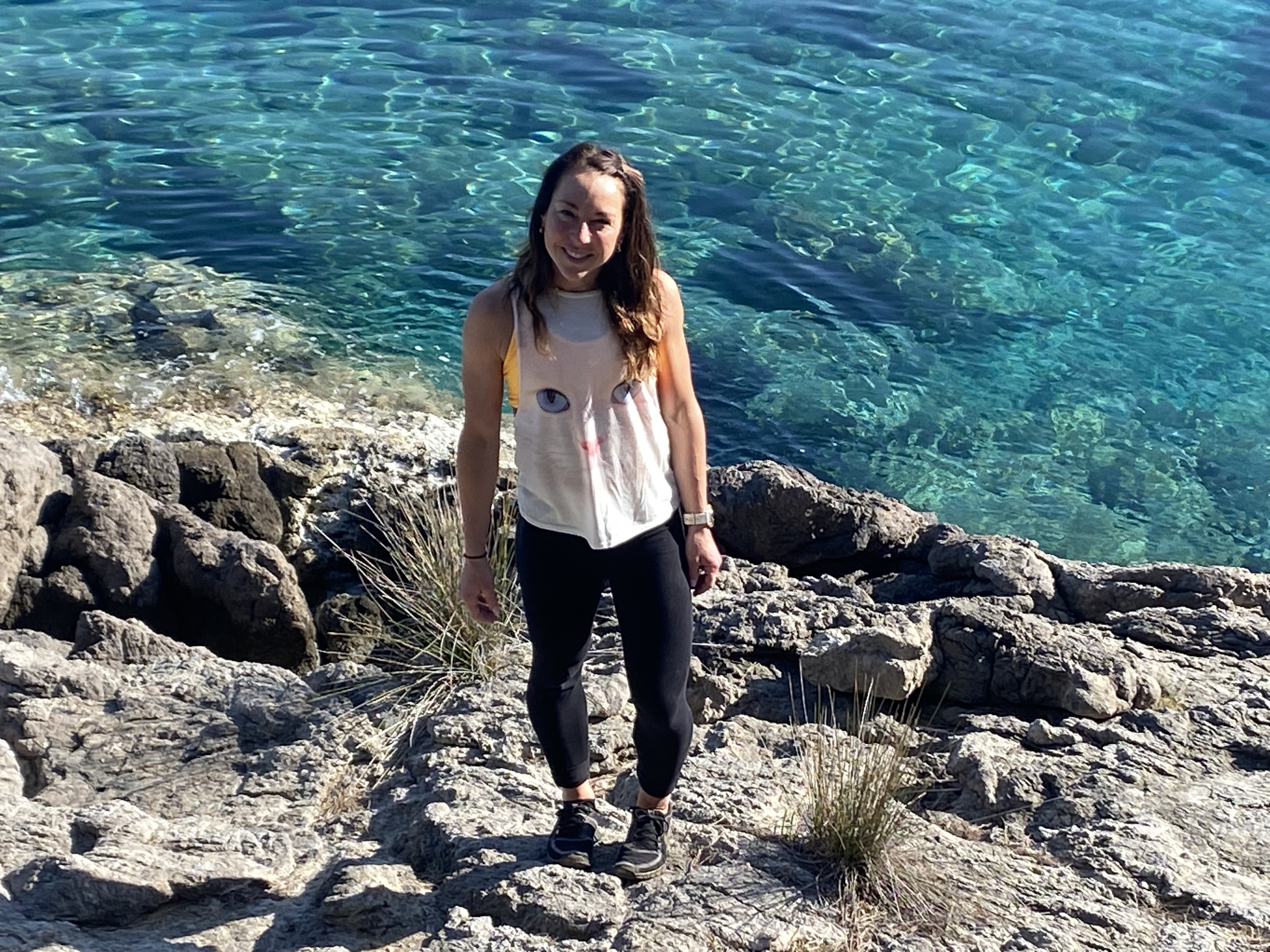 From here, it's just a short climb up the hills to reach Sanda Nature, Hillside's Balinese spa where I booked in for a hamman (a typical Turkish bath) that exfoliated and polished my skin perfectly. The treatment is relaxing but the backdrop of birdsong and running waterfalls makes it extra special.
Lucy travelled to the Hillside Beach Club via Tui, which flies direct to Dalaman from Stanstead, Gatwick and Luton. Nightly rates at the Hillside Beach Club start from £190. This is based on two people sharing a standard room on a full-board plus* basis. For more information and to book, visit hillsidebeachclub.com.
Photography: Shaun Cusse, Hillside Beach club | *Full board plus is breakfast, lunch and dinner, with house wine, local beer, soft drinks and water while you are having lunch or dinner. All other drinks are payable.
Related content: