Looking to add purpose to your walking programme by pledging to raise money for a good cause while you get fit? Why not sign up to a charity event? Below, we've rounded up some top tips on how to train for a charity walk…
Charity walks are the perfect way to help you reach your fitness goals with added feel-good factor. What better motivation to stick to your training programme than knowing you'll be helping others? There's a range of charity walks to choose from, ranging from Alzheimer UK's Memory Walks; Cancer Research 5K Race for Life events; to breast cancer charity's Moonwalk marathons held in London and Edinburgh.
How to choose a charity event:
To find the right event for you, be realistic about your fitness levels and decide how long you want to walk for – are you more suited to a short but fast-paced event, or a longer endurance challenge?
Seek out an event that will stretch you and encourage you to up your training, but isn't so extreme that you'll drop out beforehand or fail to complete the event on the big day.
Looking for some training tips? Read on for our guide on how to train for a charity walk…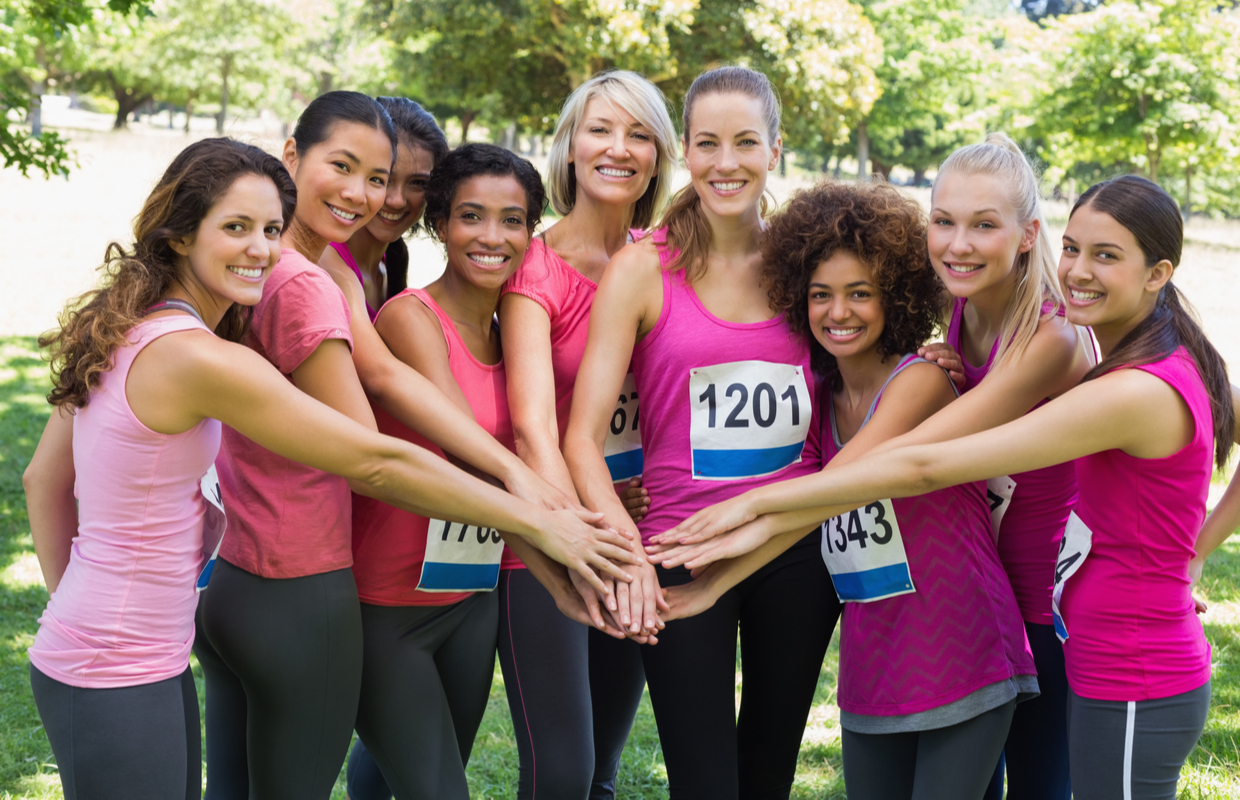 How to train for a charity walk
Whatever the distance of your charity walk, it's vital to train properly. The more training you do and the more miles you cover, the more enjoyment and success you'll have on the day, so ensure you give yourself sufficient time to train…
Figure out a training schedule
If you're a beginner, you can train for a 5K walk in five to eight weeks, doing three to four walks a week. If you're already walking regularly, you can take on something more challenging. It's possible to train for a half-marathon walk in 12 weeks and a full marathon in 16 weeks.
Find out about the terrain of the charity walk
Check out the terrain that you'll be walking during the event, especially if it's a hilly course, and try to cover similar environs and inclines while you train.
Cross train with different activities
As well as doing progressively longer walking sessions, try to cross-train with other activities such as swimming or yoga to help build your
strength and flexibility and rest your walking muscles. Include one or two rest days a week to give your muscles a chance to recover. On these days, try to do a 10-minute stretch session to keep your muscles flexible and prevent injury.
Walk the full distance in advance
Aim to do at least one walk of a similar distance to your event, two to three weeks beforehand, so you know what to expect on the day, and if it's a hilly course, test your hill training preparations.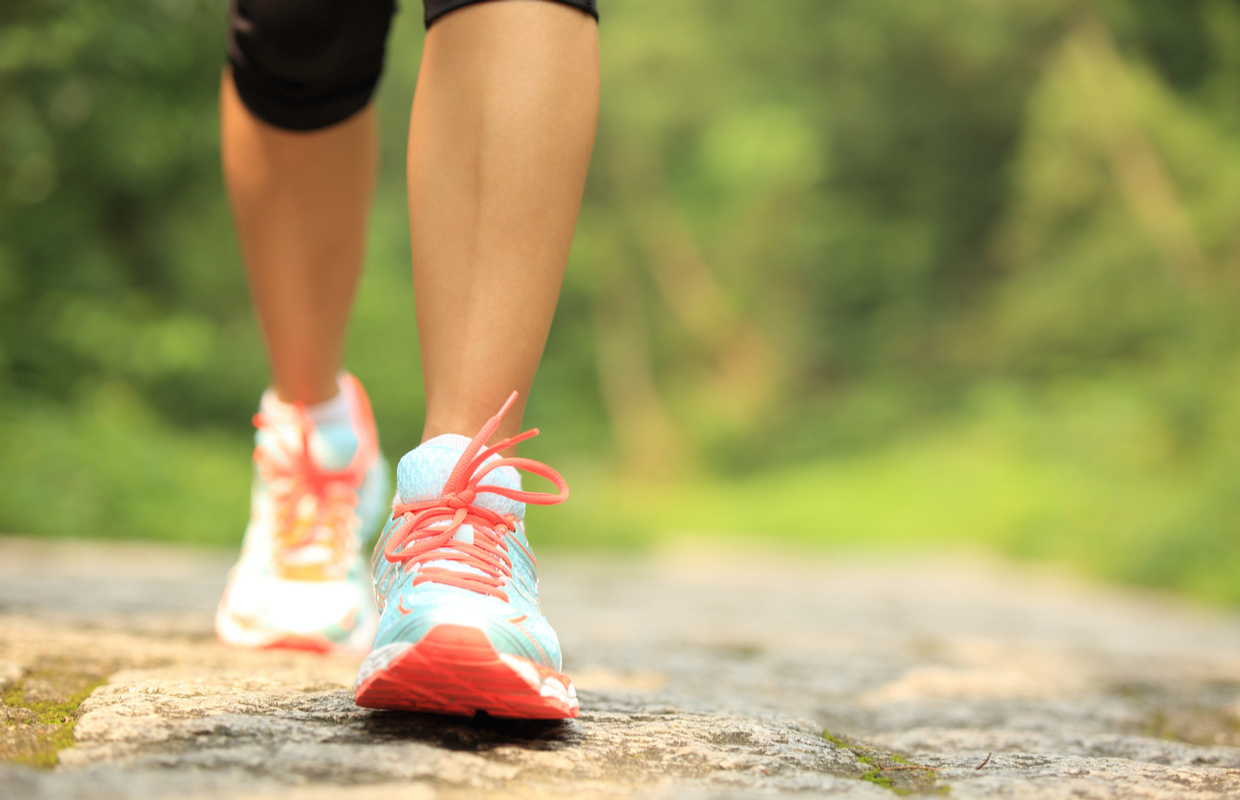 Test out your kit
When training for a charity walk, this is the ideal time to test any kit or snacks you'll be packing on the big day. If you've got new walking shoes or hiking boots, this is also a great opportunity to walk them in, so you can avoid nasty blisters on the day of the charity walk.
Related: Best walking shoes and hiking boots for women
Prepare yourself mentally
You also need to prepare yourself mentally for the challenge. You might feel nervous beforehand – if so, it could help to write down your concerns. Then, think of strategies to overcome them, such as enlisting the support of friends and family to help you stick to your training plan, or asking them not to offer you unhealthy snacks – or big meals the night before the event.
Plan your route to the charity walk venue
Finally, planning your route to the venue and packing your bag in advance will all help you feel more in control and leave you free to enjoy yourself on the day.
Top Tip! You can take part in your very own charity walk every day with Charity Miles (free, app store). Simply download then register your favourite charities. For every mile you walk, a donation will be made to your charity from a corporate sponsorship pool. You can even get friends to sponsor you, too.