We tried out some of the best walking shoes and hiking boots for women to help you hit the trails in high-tech comfort…
Whether you're a casual stroller or a serious hiker, the right shoes can make all the difference. Even though it might be tempting to stick with your trusty 10-year-old slip-ons, investing in some high quality walking shoes or hiking boots could hugely upgrade your walking game – while also reducing the amount of painful blisters, twisted ankles and achy arches.
If you're looking to find the best walking shoes or hiking boots for women, you've come to the right place. With walking growing increasingly in popularity – and with this month being National Walking Month – we've tried and tested some of the latest options on the market to help you set off on the right foot…
8 best walking shoes for women – tried and tested!
Key features:
Has unique Graphene-infused G-FLY foam soles, which provide 25 per cent greater energy return and optimum levels of
underfoot rebound and cushioning so you can hike further than ever before.
Also features ADAPTER-FLEX groove so boots adapt and react to terrain with the agility usually found in trail running shoes. GRAPHENE-GRIP rubber gives tough traction over all types of ground, and a comfortable upper with support, protection and breathability.
Tried & tested:
'Worn by hiker James Forrest when he set a record time for a solo and self-supported 500-mile hike of Great Britain's National Three Peaks, these energy-boosting boots comes highly recommended, making them one of the best options when looking for walking shoes for women, not least because of the super-strong graphene-infused G-FLY foam.
'But it's the ADAPTER-FLEX groove in the midsole that I was most impressed by, as it moulds to uneven terrain and makes for a far more comfortable off-road hike, especially over high mileage. Grippy, comfortable and lightweight, these boots are worth the investment.' – Sarah, 36
Key features:
A lightweight Swiss-designed speed-hiking boot with Missiongrip tech that combines grip and traction on the sole, with deep lugs (indentations) to bite into soft trails.
A FlexLock system means laces can be tied traditionally or with a single pull. The durable membrane is wind and waterproof. Two types of mesh enhance stability and breathability. The high collar is made for movement and, like the tongue, reinforced with padding.
Tried & tested:
'These shoes felt comfortable straight out of the box. I sized up by half a size, which was a perfect fit. Sturdy, yet flexible and light. I love the styling of the deep lugs on the sole as well as their excellent grip function.
'But I was most impressed by the waterproofing. Walking through many muddy puddles with tops of feet totally submerged, amazingly my feet stayed completely dry. I wasn't so keen on the metal fastenings for the laces as I found them fiddly. Impressed that my feet were still comfortable at the end of a five-hour hike in these boots.' – Angela, 43
Key features:
Features advanced-motion system technology, which combines podiatrist-designed orthotics with a flexible, cushioned outsole and a lightweight, breathable upper made from leather and fabric. Has three-zone comfort technology, which cups the heel for stability and has arch support and cushioning under the ball of the foot, making them super-comfortable to wear, all day long.
Tried & tested:
'So comfortable! I have fallen arches, which means the integrated arch-support was perfect. You can tell these are podiatrist designed as your foot feels very supported but not restricted. Nice and bouncy to walk on.
'I especially loved the discreet zip fastening, meaning I could slip these shoes on and off without constantly lacing. Ideal for walks in the park, exercising or trail walking. Very stylish trainers so a comfortable choice for everyday wear, too. Probably not tough enough for intense hill hiking.' – Angela, 43
Key features:
Classic walking boots in leather with hardwearing rubber soles. Fully waterproof. Cushioned footbeds, tongue and ankle collar for comfort. Handy heel tabs to make them easy to pull on and off. Lace-up fastening with ski hooks for extra ankle support. Available in black and brown.
Tried & tested:
'These have the look of serious walking boots so I was surprised how light they were. They offered great ankle support, but their main selling point is how waterproof they are. I happily sploshed through muddy hikes with dry, snuggly feet. The only downside is they aren't very breathable so I will avoid wearing them on hot summer walks.' – Jen, 40
Key features:
With a leather upper and feminine shape, the chunky sole provides extra grip and foot support, alongside Stability+ technology and a padded collar and tongue. Waterproof and breathable Gore-Tex keeps you dry, and reduced fatigue comes from Freesole and a dual density OrthoLite insole.
Tried & tested:
'I found these boots to have a lighter, less chunky profile than conventional walking boots. The leather is pliable, and they have a soft lining and lightly padded ankle collar, which made them very comfortable. They felt less cumbersome than a hiking boot and I felt quite agile on my feet.
'That said, my ankle did tip once or twice on uneven ground. Gore-Tex in the upper means they are waterproof, ideal for rainy days. I tested them in the plain black colourway, which meant they were perfect for a smart/ casual look in the pub afterwards!' – Sue, 55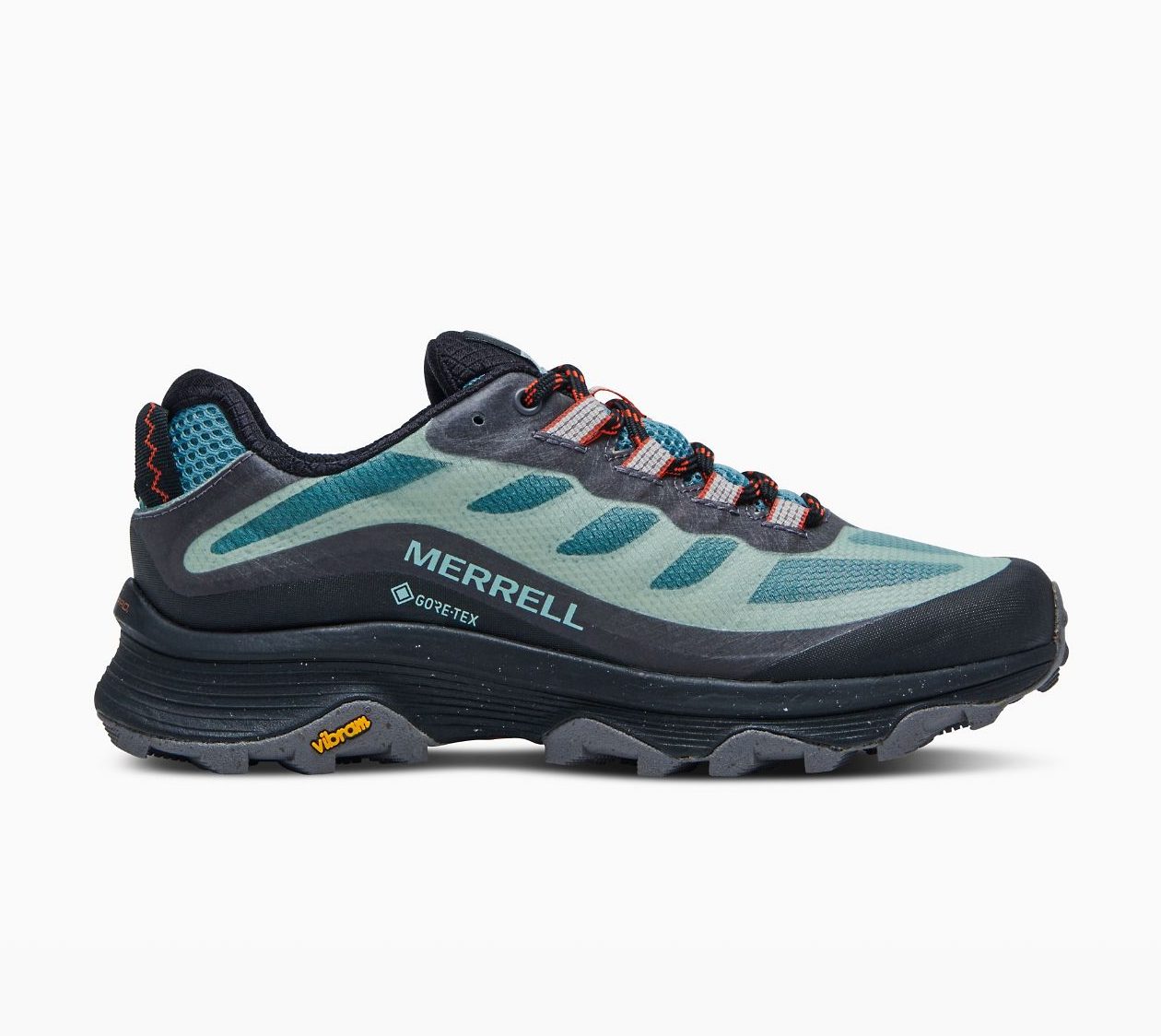 Key features:
With out-of-the-box comfort, durability and versatility, this hybrid shoe is designed to tackle any trail. Has a Gore-Tex waterproof membrane, breathable mesh and TPU upper, protective toe cap and fully recycled laces and webbing, plus a padded collar.
The FloatPro Foam midsole was added for lightweight comfort, while the Vibram EcoStep outsole made from recycled rubber provides improved grip on wet and dry surfaces. Vibram traction lugs increase traction and shed debris with each step.
Tried & tested:
'These look much more like conventional trainers than a performance walking shoe – so much so that I find myself grabbing them even for short trips to the supermarket. But don't be fooled, their casual appearance belies an impressive grip that handled muddy conditions with ease and comfort, earning them a spot on this list of the best walking shoes for women. Warm, reliable and stylish, with vegan credentials to boot.' – Lizzy, 35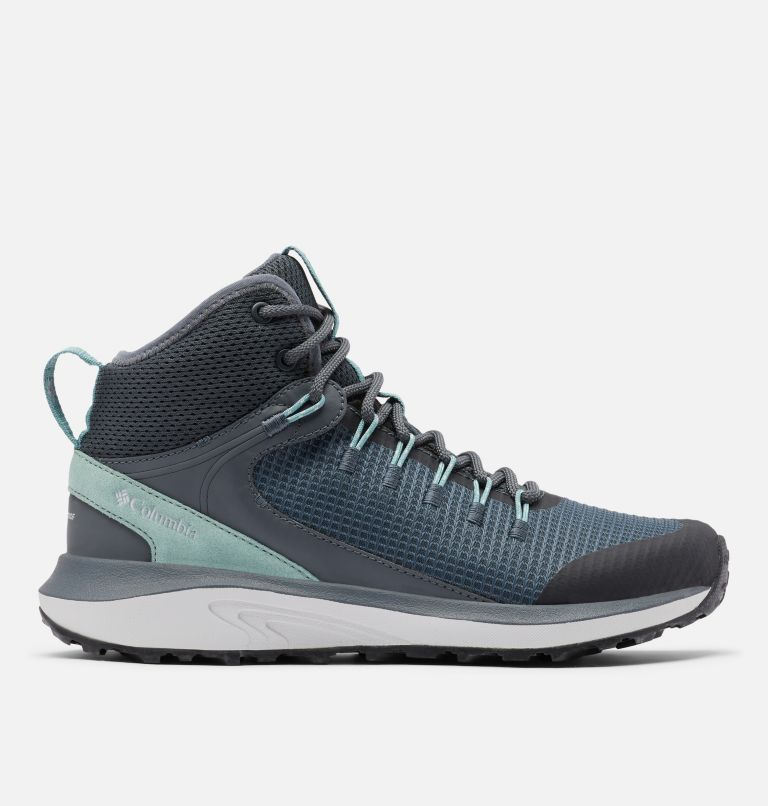 Key features:
The waterproof yet breathable upper with toe cap keeps you dry in all weather conditions. The comfortable cushioning of the midsole, combined with a multi-way outsole works on wet and dry trails. Adapt Trax outsole system creates optimal lug placement for any terrain. Ideal for day hiking, fast hiking and backpacking.
Tried & tested:
'I'm a big fan of a mid-shoe as it offers a decent amount of support without feeling restrictive. These were exceptionally light so I could forget I was wearing them, but I appreciated their ankle support on slippery routes as well as the extra level of warmth their added height gave on chilly mornings. Decent grip and excellent waterproofing, these are an easy option that would especially suit new walkers.' – Lizzy, 35
Key features:
A natural-feeling alternative to hiking boots with heaps of flexibility and ground feel. The boot is foot-shaped, with a thin, wide, flexible design to let your feet move naturally. It has removable thermal insoles with a recycled waterproof plastic lining. The Firm Ground Sole offers multi terrain traction and a sticky rubber compound for grip and durability, designed to maximise ground feel and grip on wet or dry, rocky or firm ground.
Tried & tested:
'I've heard a lot about barefoot-style shoes in terms of encouraging natural movement, so I was keen to try them. I found these much lighter and more flexible than my usual walking boots and this felt good. My feet were more connected to the ground but not uncomfortable.
'The sole protected my feet from sticks and stones, but the flexibility meant that I could move my feet as though I had no shoes on at all – it was quite a freeing sensation. They look good and kept my feet nice and dry.' – Yvonne, 56
Compiled by Angela Kennedy | Lead image: Shutterstock