Herbs and spices have long been used for their medicinal properties, and five minutes is all it takes to harness the healing power of plants, says nutritionist Louise Pyne. Reap the benefits with these quick and easy herbal remedies and recipes…
Words: Louise Pyne | Images: Shutterstock
Going back centuries, herbs have been cultivated for their medicinal properties. From the ancient Greeks and Romans through to traditional Chinese medicine practitioners and ayurvedic advocates, cultures around the world have used herbs to help stimulate the body's ow healing mechanisms. And whether you've got a back garden, a sunny balcony or even just a tiny windowsill, you too can grow your own plants to create a herbal apothecary.
Experimenting with both dried and fresh herbs in food is an excellent way to elevate your meal in flavour, add a pop of colour and extra health prowess. Throwing a handful of basil leaves on top of a bowl of pasta or garnishing a veggie curry with coriander will supercharge your meal with a hefty helping of goodness. And as we all do our best to try to carry on with our lives as safely as possible whilst striving to stay clear of Covid-19 and its variants, immunity support is something we could all do with right now.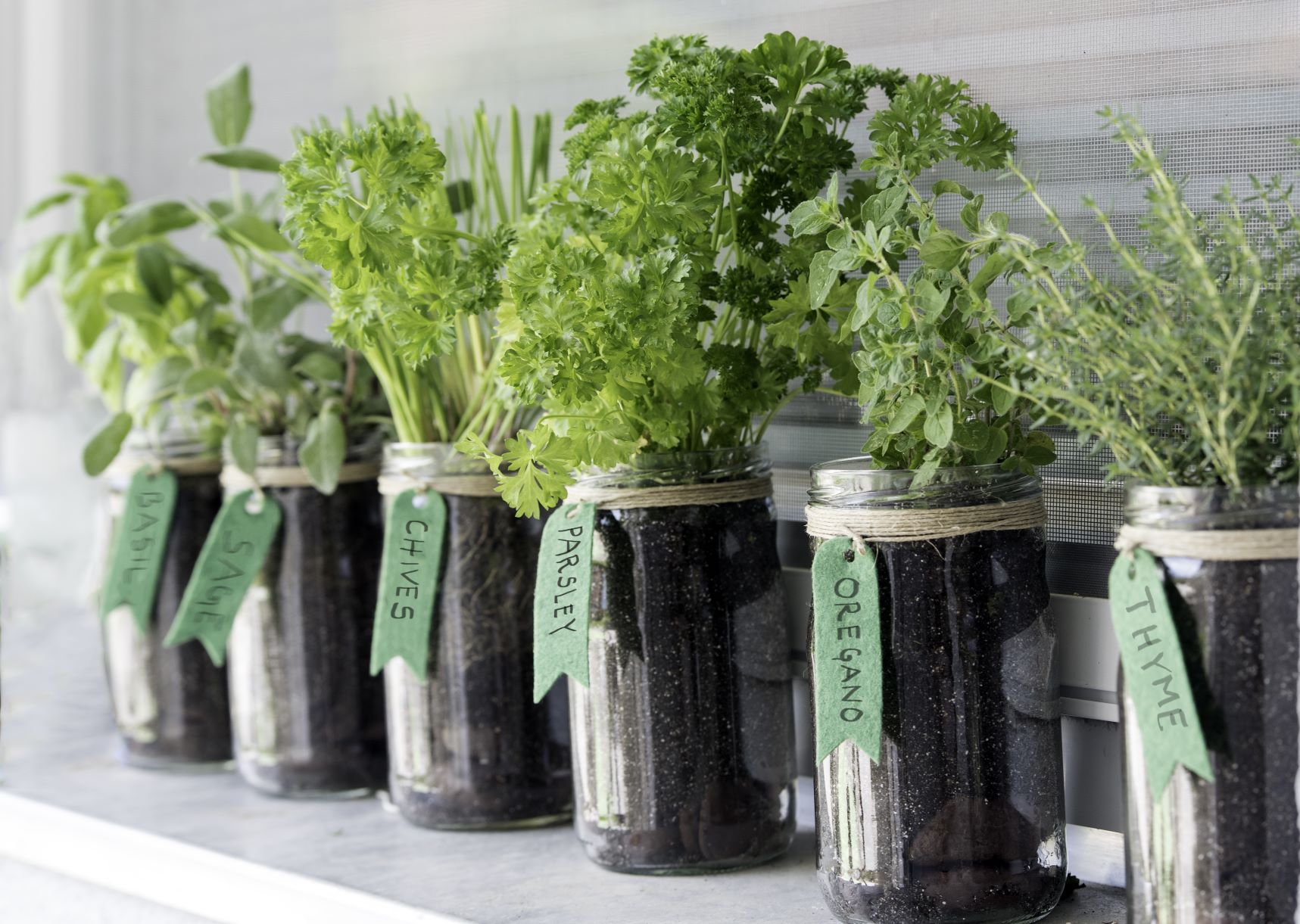 Do herbs support your immune system?
Holistic medicine experts advocate adding a sprinkling of herbs onto your plate as a way to help strengthen immunity. 'Spices and herbs contain some of the highest levels of protective and tonic compounds. They are easy to include in your everyday life and are a potent addition to your health regime,' explains Sebastian Pole, herbalist and co-founder of Pukka Herbs.
The average person will have taken a whopping 15 courses of antibiotics by the time they reach 18 years of age. This can have knock-on wellbeing effects from poor gut health to reduced immunity. Historically, humans sought out natural resources to fight infections and illnesses. Now, there is a growing body of scientific evidence demonstrating the efficacy of plant-based compounds as a natural alternative to pharmaceuticals.
Herbs for medicinal use come in many different forms, from powders and capsules to tinctures, or therapeutic and essential oils to distillate waters. 'Herbs have thousands of molecules in them. This means they have many different ways of supporting immunity. For example, they can boost white blood cells, as well as provide the nutrients your immune system needs to thrive.
'They also have their own phytochemicals which are designed to be antibiotic and antiviral. After all, plants are living organisms that need to defend themselves, too,' continues Pole. Here, we reveal some of the best immunity-boosting botanicals and share our five-minute herbal remedies and recipes to help you reap the healing power of plants…
4 healing herbal remedies and recipes to try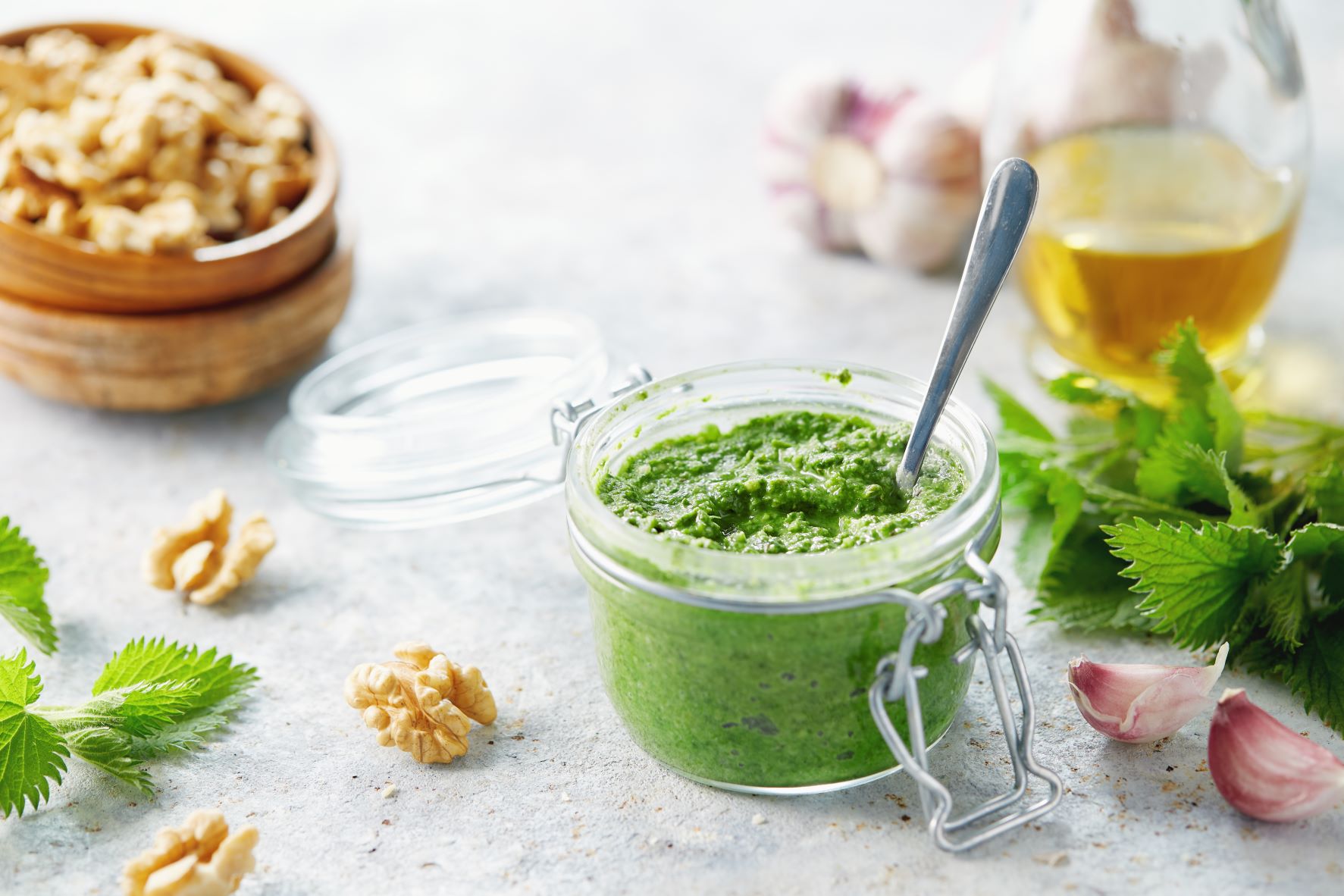 Healing nettle pesto recipe
The bitter leaves of stinging nettle are rich in nutrients like calcium and iron, as well as immunity supportive vitamins A and C. It's also thought that the antioxidants contained in the leaves can help conditions such as arthritis by lowering inflammation. One study showed that applying a stinging nettle cream onto arthritis-affected areas was more effective at relieving pain than a placebo treatment. You can also obtain the benefits by eating the leaves.
5-minute healing herbal recipe:
Steam 80g nettle leaves for 60 seconds.
Drain and place in a food processor with 2 cloves of garlic, 120ml olive oil, 2 tbsp toasted pine nuts and 50g Parmesan.
Whizz until smooth and use with pasta or as a marinade for chicken or fish.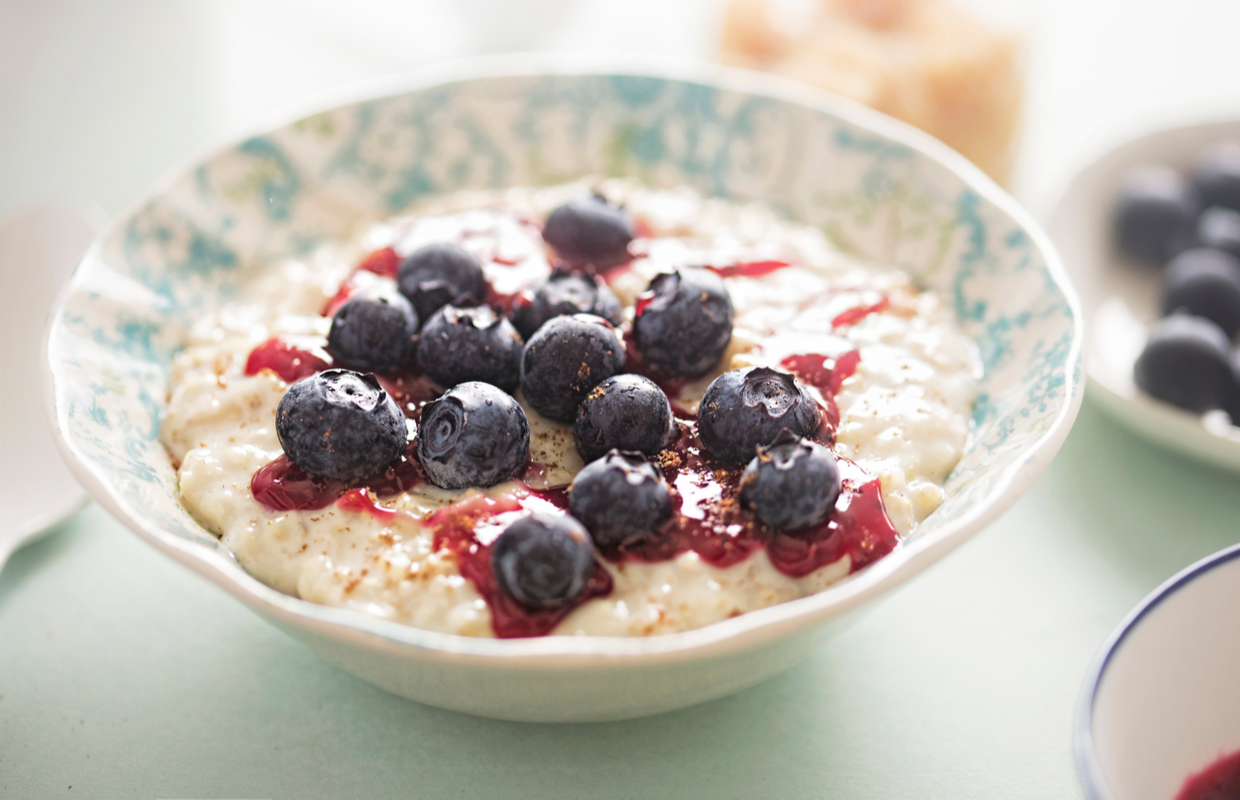 Immune-boosting elderberry porridge recipe
Elderberry is a medicinal plant that grows tart berries. People have used these throughout the ages to treat colds and flu. The dark purple berry's benefits lie in their high vitamin C content. You can find elderberry in gardens and hedgerows, and cooking them will release their flavour. 'The berries can block viruses from binding to cells and replicating. They are also antibacterial as well as being full of vitamin C and boosting immune cells,' shares Pole.
5-minute healing herbal recipe:
Make a bowl of porridge by combining 30g oats with 180ml milk of your choice.
Top with 1 tbsp mixed seeds, 2 chopped strawberries and 2 tbsp blueberries along with a pinch of cinnamon.
Drizzle1 tbsp elderberry syrup.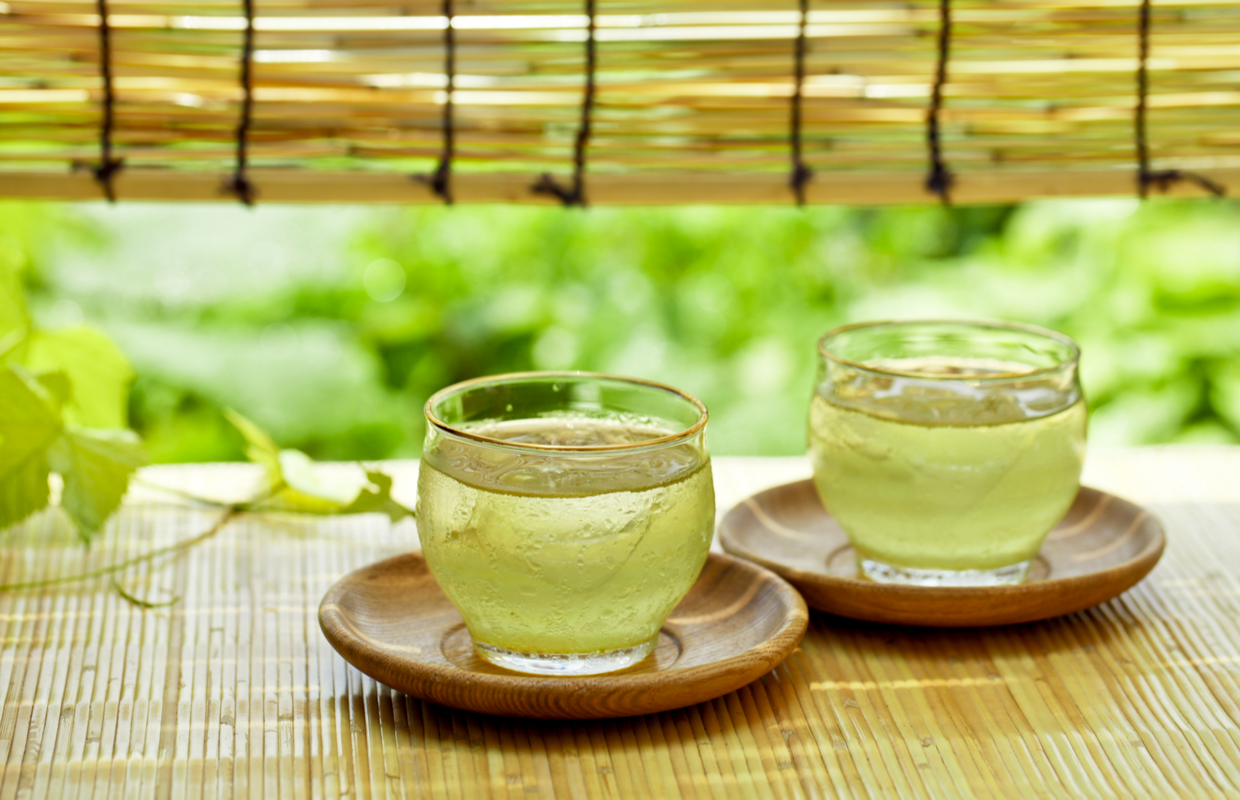 Antioxidant-rich iced green tea recipe
Green tea leaves are rich in an antioxidant polyphenol called epigallocatechin gallate (EGCG). This is thought to help bolster immunity by dampening down inflammation.
5-minute healing herbal recipe:
Place five green tea teabags in a large jug and cover with 1.5 litres water.
Leave to infuse for 3 minutes then remove the teabags.
Stir in the juice of 2 lemons, 2 tbsp Manuka honey and a handful of mint leaves.
Refrigerate until cold and serve with plenty of ice.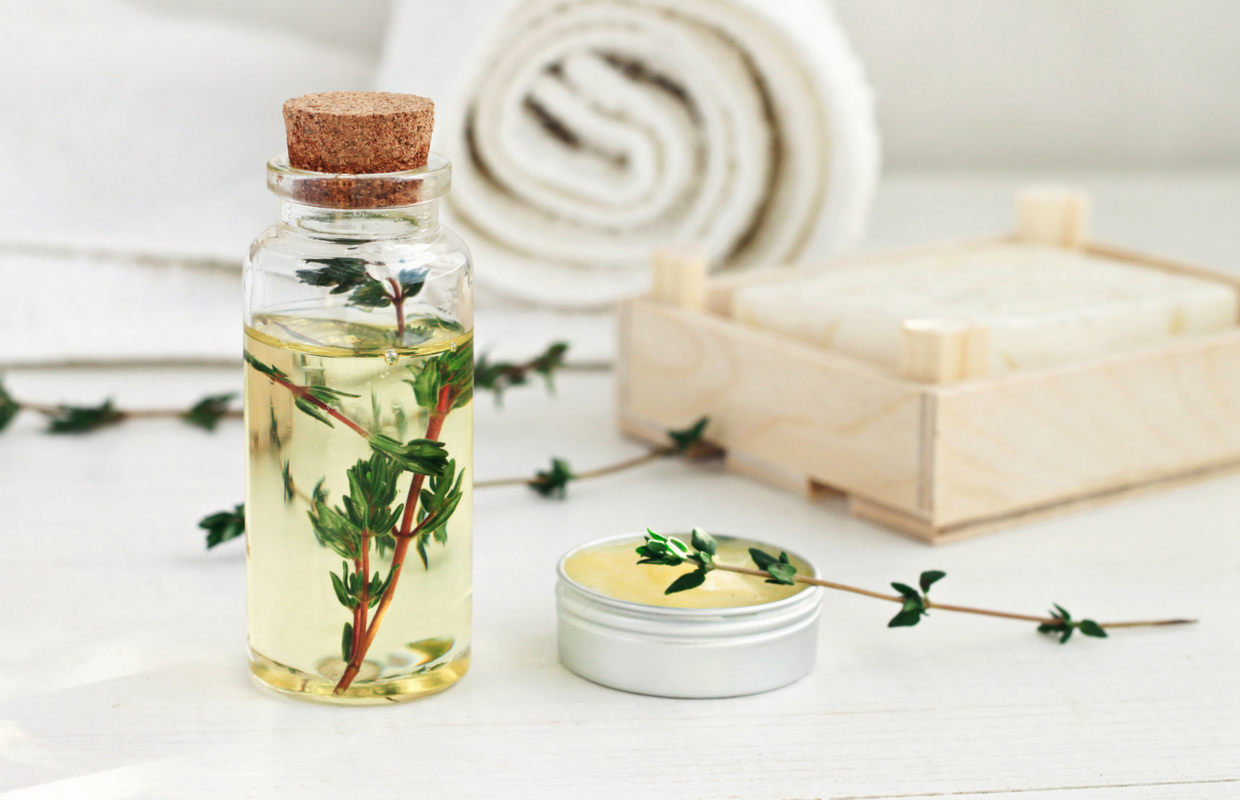 Healing thyme tincture recipe
People often use thyme to ward off pesky coughs. One study showed that it reduced the duration of coughing fits in patients with acute bronchitis compared with a placebo.
5-minute healing herbal recipe:
Place 10g each of thyme leaves, oregano, turmeric and ginger in a large mason jar.
Cover with 150ml brandy or vodka and shake well.
Store in a cool dark place.
After one month, strain using a sieve and place the liquid in a dark glass bottle.
Take a couple of drops as and when needed.
For more information on herbs, visit herbalreality.com.