Keep on top of your health and fitness this year with these top nutrition trends that are stealing the limelight in 2022…
By Louise Pyne
We turn to food to give our bodies a boost and keep our energy levels high. Tweaking our diet is a must if we're looking to shed extra pounds. Plus, what we pile onto our plates can also massively impact our mood. But if you're eating the same foods day after day, you might not be harnessing all the potential benefits of a healthy diet. So, if you want to switch your wellbeing up a gear, there's a whole new crop of foods that promise to help get your health (and your body) in shape for the year ahead. From superfood coffee to exotic citrus fruits, here's our rundown of the exciting food and nutrition trends that are firmly on our health and fitness radar for 2022…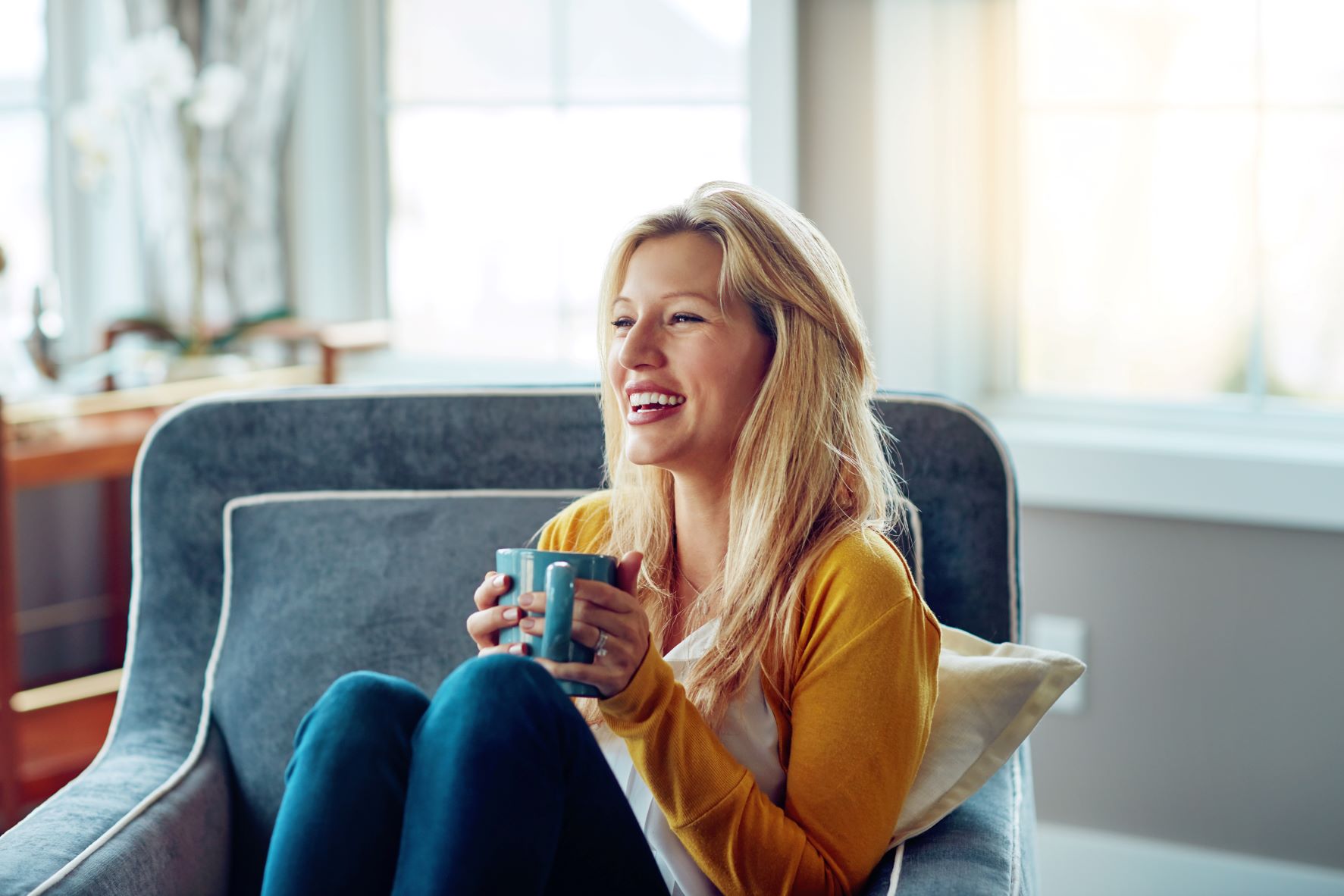 1. Healthier coffee options with antioxidants
A cup of coffee helps most of us drag ourselves out of bed in the morning. However, whilst caffeine can kickstart energy levels, a morning cuppa can also come with some adverse side effects, including anxiety and restlessness. Cue the new breed of healthy coffees that boast wellbeing credentials.
Antioxidant-rich coffee brand Exhale Coffee (£7.95) is the latest brand offering a cup of Joe with benefits obtained through high-quality processing techniques that preserve the phytochemicals naturally contained within the beans.
'The health and wellness industry has become overcomplicated. There's a growing movement towards simplifying health and leading a more natural lifestyle. A single cup of our coffee contains the same number of antioxidants as 12 punnets of blueberries or 55 oranges, so it really is a no-brainer upgrade,' explains founder Alex Higham.
2. Exotic fruits for improved mood
Research shows that the scent of yuzu, a mandarin-like citrus fruit from Asia, can help to beat anxiety and positively impact mood. So, it seems only natural that the tart fruit is set to be a nutrition trend in 2022.
'The tangerine-sized fruit is sweeping the culinary world. It's showing up in vinaigrettes, mustards, mayos and more. Restaurant chefs are employing its lime-lemon-grapefruit flavour to complement soups, vegetables, noodles and fish, and you can expect to see this health-giving fruit on the supermarket shelves too,' according to nutritionist Ami Sheward.
3. Health benefits of eating collagen
The beauty world best knows collagen for its skin-smoothing benefits. However, the protein (which forms connective fibres in skin) is the ultimate multitasker. So plentiful are the benefits that it's fast becoming the secret ingredient in everything from smoothies to snack bars and even ready meals.
'Good quality collagen in any form has incredible benefits including improving skin health, relieving joint pain, improving gut health, supporting healthy hair and nails, and it's a great source of protein,' explains health and happiness coach and personal trainer, Lauren Burchell. Get your collagen fix with Krumbled Food Beauty Bites (£2.29, available from Holland & Barrett stores), a snack bar range featuring collagen peptides, probiotics and prebiotics.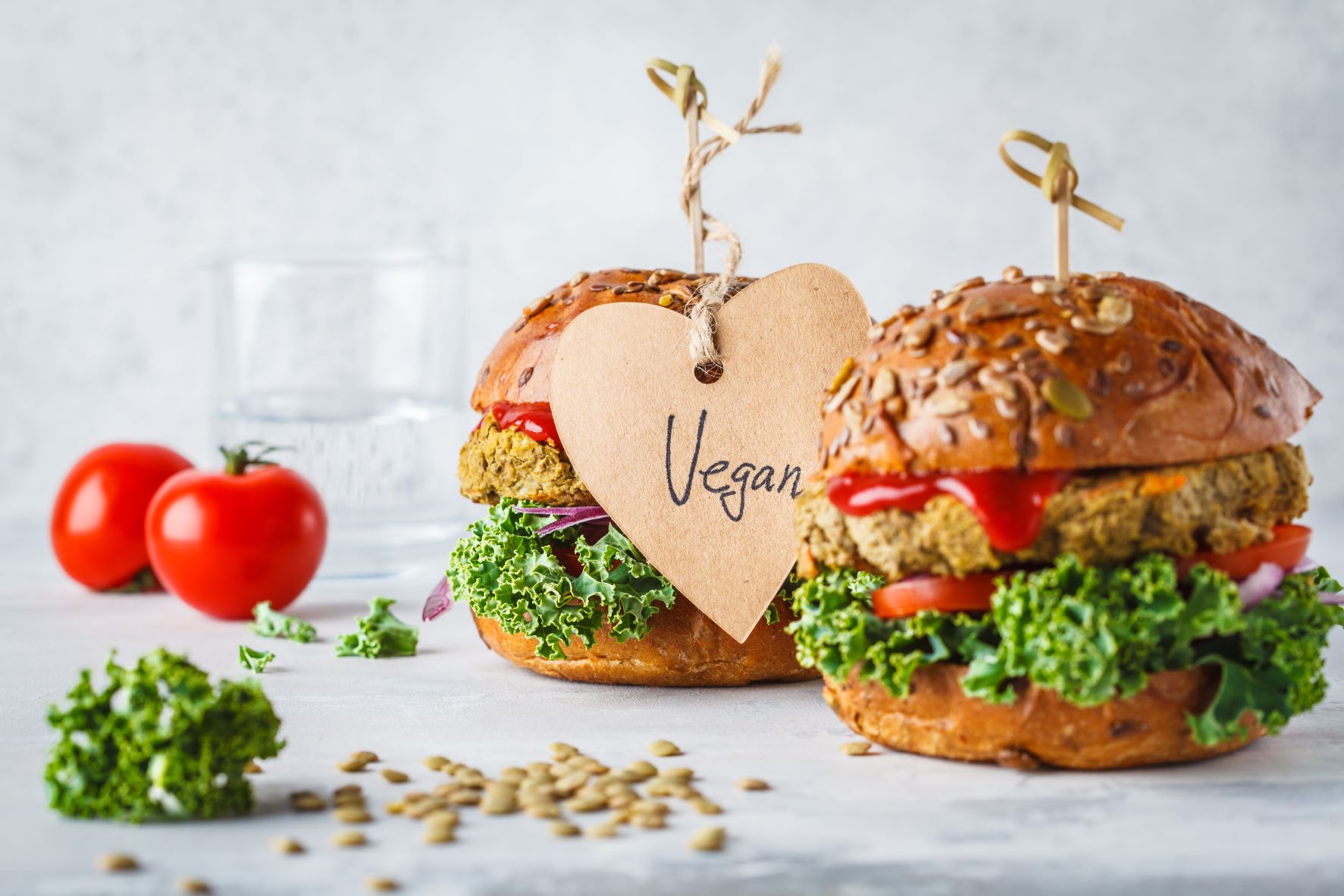 4. The plant-based nutrition trend continues into 2022
With the threat of climate change feeling very real, sustainable steps to help save our environment are firmly being put into practice. One of the ways to cut our carbon footprint is to eat less meat. 'We learned this year that, in the UK, meat consumption fell 17 per cent over the past decade, and it is expected that this trend will continue,' says Daisy York, nutritionist and co-founder of wellbeing platform MeetAegle.com.
With this in mind, more of us are swapping animal products for vegan counterparts, and sales of humble plant-based foods are soaring. We're seeing crispy carrot strips being billed as the must-try plant-based alternative to bacon, and vegan curries made from banana skins (the texture mimics pulled pork when cooked). Yum!
5. Drink mineral-rich water for your health and fitness
Magnesium is an essential mineral that supports everything from energy production to nerve function. It provides support to muscles and keeps our metabolism healthy. Women need 270mg of the nutrient per day but many of us are falling short. Along with supplements, sipping on magnesium water is the new way to top levels.
OHMG Sparkling Magnesium Water (£5.85 for a pack of three) has acquired a place in the spotlight. It's specifically formulated to help to meet the daily magnesium quota. Each can is infused with an impressive 56mg of magnesium – equivalent to one avocado. We love the unique flavours such as peach, rosemary and ashwagandha, and raspberry, lemon balm and l-theanine.
6. Superfood powders are a rising 2022 nutrition trend
'Superfood powders contain high levels of minerals and nutrients. They boost energy, support gastrointestinal health and support the immune system and detoxification process of the liver in just one glass,' says Lauren Burchell, health and happiness coach and personal trainer.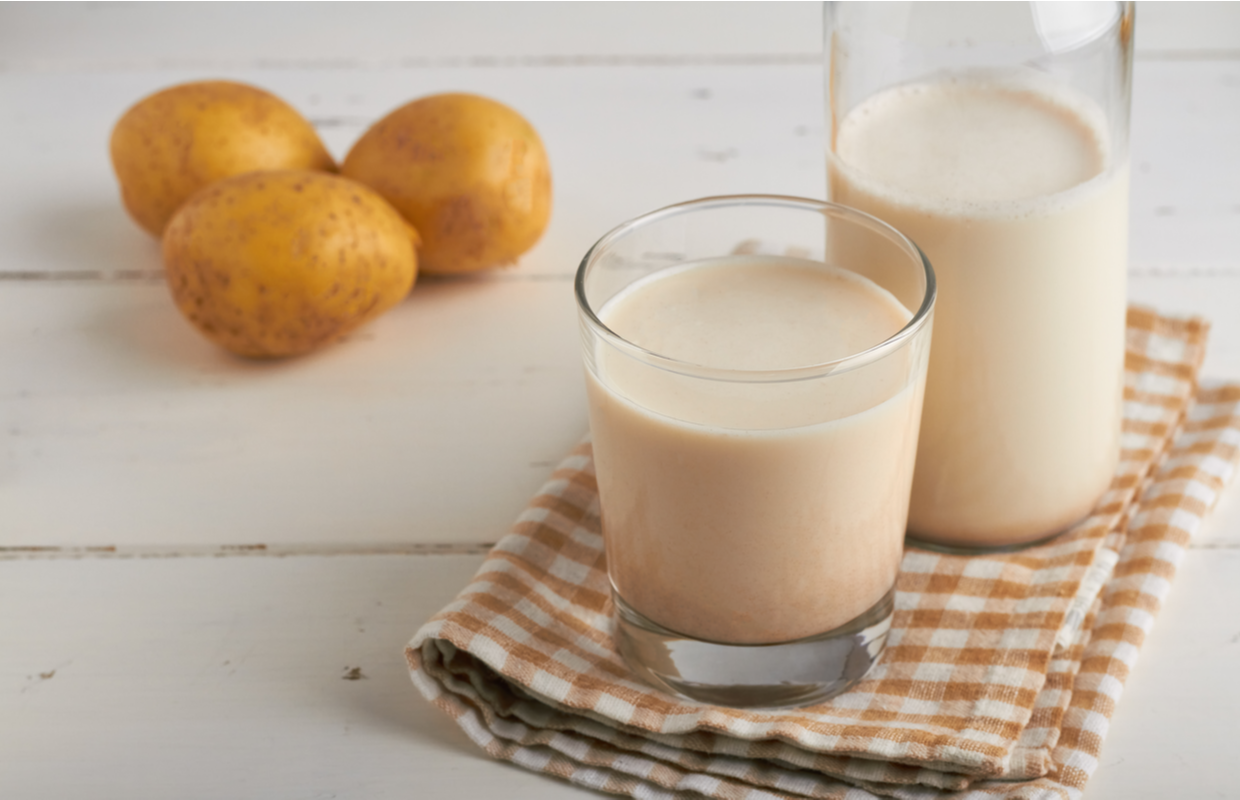 7. Potato milk – the 2022 addition to the plant milk nutrition trend
'It's dairy-free, fat-free, cholesterol-free, low in sugar and claims to have the same calcium content as cow's milk. Potato milk is also thought to contain more minerals and vitamins than any other vegan milk alternative,' says nutritionist Ami Sheward.
8. Black lime spice – the 2022 nutrition trend packed with flavour and vitamins
Stocking your cupboards with herbs and spices will help to add instant flavour to home-cooked meals. The newest ingredient making waves in culinary circles is black lime. Lauded over by chefs such as Yotam Ottolenghi, black lime is a Persian spice made from dried limes.
The tart, aromatic flavour is a staple of Middle Eastern cuisine. It also boasts a good vitamin and mineral profile, which includes B vitamins, and minerals such as phosphorus and potassium. Blitz them in a food grinder or food processor until powder in texture. Then, add one tablespoon to healthy stews and soups.
9. Try upping your mushroom intake
'Powdered, mixed, wild, fresh…however they come. Mushrooms contain bioactive compounds that support immune function, gut health and act as adaptogens that can support the stress response,' says Daisy York, nutritionist and co-founder of wellbeing platform MeetAegle.com.
10. Try nutrition gummies to top up your vitamins
Looking your best and feeling strong and healthy starts with feeding your body the right nutrients. If you need a helping hand in hitting those all-important RDA's, supplements can help to fill in any gaps. The new kid on the supplement block is edible beauty gummies. Made with carefully considered ingredients, gummies are a palatable option that pack in all the right nutrients.
Manifesto Nutrition Beauty Gummies (£39.90) are leading the way in gummy supplements. The nutritionist-formulated gummies feature sustainable packaging and contain everything you need for healthy skin, hair and nails. Love it!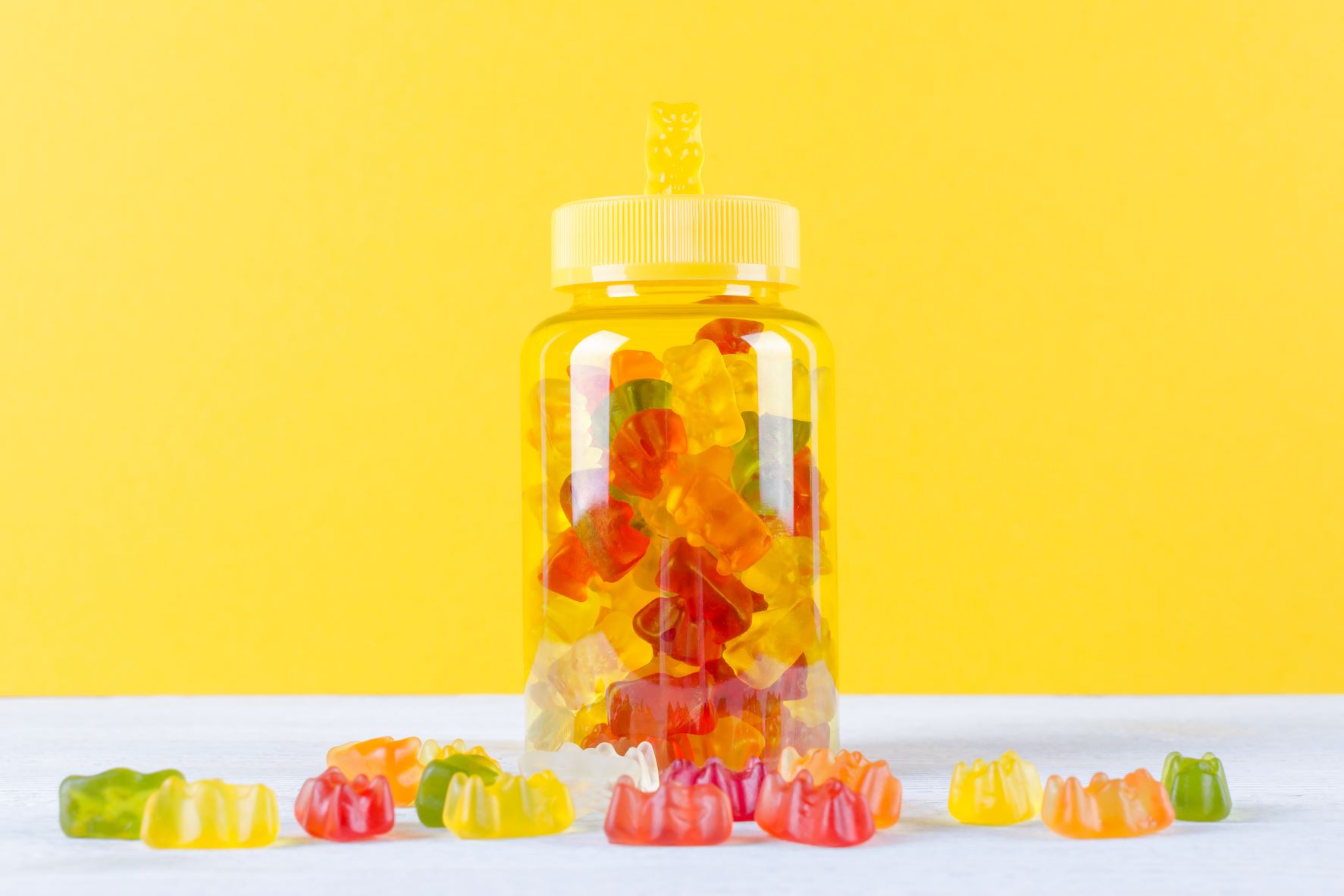 3 nutrition tips to improve your health and fitness in 2022
Track your meals
'Use a diet app like MyFitnessPal. This will give you a good idea of why you're exceeding your daily calories. Put your goal as your calculated calorie deficit number so you can aim for that daily,' suggests Lauren Burchell, health and happiness coach and personal trainer.
Be mindful
'Dining whilst watching the small screen can make you take in 40 percent more calories than usual. Sit without any distractions and focus on the food you're eating, making sure you're chewing thoroughly to avoid bloating and weight gain,' says Angela Mac Ritchie, SMART Protein nutritionist.
Think positively
'Instead of focusing on what you can't have, ask yourself: "What can I add to improve my diet?". Add a protein source and extra vegetables to your meals. Eat a piece of fruit as your mid-morning snack and try new recipes with ingredients you haven't used before,' recommends nutrition coach Maria Moore.