Here's our round-up of the best protein powders for women, with a handy guide on how to use them…
Looking for the best protein powders for women? Protein in the form of powder and supplements offer a quick and easy way to increase your protein intake to support muscle repair and recovery. It also serves as a great way of managing those pesky post-workout sugar cravings and therefore weight management.
Gone are the days when protein powder was aimed at and used by only elite athletes or bodybuilders alone. Today, people of all fitness levels, genders and body shapes are enjoying protein shakes in and out of the gym. But with so many to choose from – think whey protein to vegan or to casein – it can be difficult to know where to start. Here's everything you need to know with a selection of some of the best protein powders for women – tried and tested.
Check out our full guides to post-workout nutrition and pre-workout nutrition
What is protein?
Protein is an essential macro-nutrient that plays a crucial role in your body. It's essential for muscle building and tissue repair, as well as maintaining good skin health, balancing hormones and supporting immunity and metabolism.
How much protein do I need?
For a healthy body, the recommended nutrient intake (RNI) is 0.75g of protein per kg of body weight per day. If you don't typically eat many animal-based sources or if you're carefully watching your macros, protein powders can help you hit this target.
What types of protein powder are there?
Whey Protein
Whey is the most used protein in the sports industry and is a by-product of cheese production as the liquid part (whey) separates from the milk. "It's also complete protein that is high in branched-chain amino acids (BCAAs), which are important for muscle protein synthesis explains Personal Trainer, Paul Fletcher from Discount Supplements.
Whey protein is also quickly digested by the body and absorbed rapidly by the body so therefore it's recommended that you take it immediately (or within at least 30 minutes after your workout) to help with muscle recovery and increasing your lean muscle tissue. Multiple scientific studies also show that protein after a workout is also highly satiating, "and can be a helpful supplement for women to aid in appetite control and support muscle mass retention during a calorie deficit. However, it's important to note that protein powder is not a magic solution and should be consumed as part of a balanced and healthy diet," adds Personal Trainer, Paul Fletcher.
What is Whey Isolate?
Whey Isolate is a more refined variety of whey protein, and therefore more expensive. When produced it goes through a process called crossflow microfiltration, which causes the protein to separate from fat and lactose which gives it a slightly higher protein content than whey concentrate and less fat content too.
And how about Whey Hydrolysate?
Whey Hydrolysate is a type of whey protein that's been put through hydrolysis. That is the addition of water to allow for the protein to be broken down into its smaller building blocks. This means it can be absorbed by the body much faster and at higher rates.
Vegan protein powders
Vegan protein powders usually come in the form of pea, hemp and soy protein. You can get brown rice and potato versions too. These proteins are combined to achieve a good balance of amino acids and cater for those following a vegan diet or those who are lactose intolerant or generally struggle with digesting milk.
Related: What are the benefits of a vegan diet?
How do you make protein shakes?
Your shake should be well labelled with serving suggestions but the key is to simply add the recommended amount of protein powder with a liquid (typically, water, yogurt or any type of milk – including the nut or oat variety) and then mix and enjoy. You can also combine it with ice and other fruits like bananas or berries in a blender to make it thicker and creamier.
How many scoops of protein powder do I need?
This depends on the brand and type of powder but most recommend around one to two scoops daily, which is 25 – 50g. Experts recommend that those who exercise have about  1.4 and 2 grams of protein per kilogram of body weight daily and a protein powder is a great way to reach that target.
How do I choose the best protein powder for me?
"Ultimately, the best type of protein powder for women will depend on individual preferences and dietary needs. It's important to choose a high-quality protein powder with minimal added sugars and ingredients, and to speak with a healthcare professional or registered dietitian before starting any new supplement regiment." says Fletcher.
Everyone is different – and has different ways of digesting – so here's our pick of the best ones to try whatever your goal or dietary preference.
Best protein powders for women in 2023
Keep reading for our full reviews of the best protein powders for women.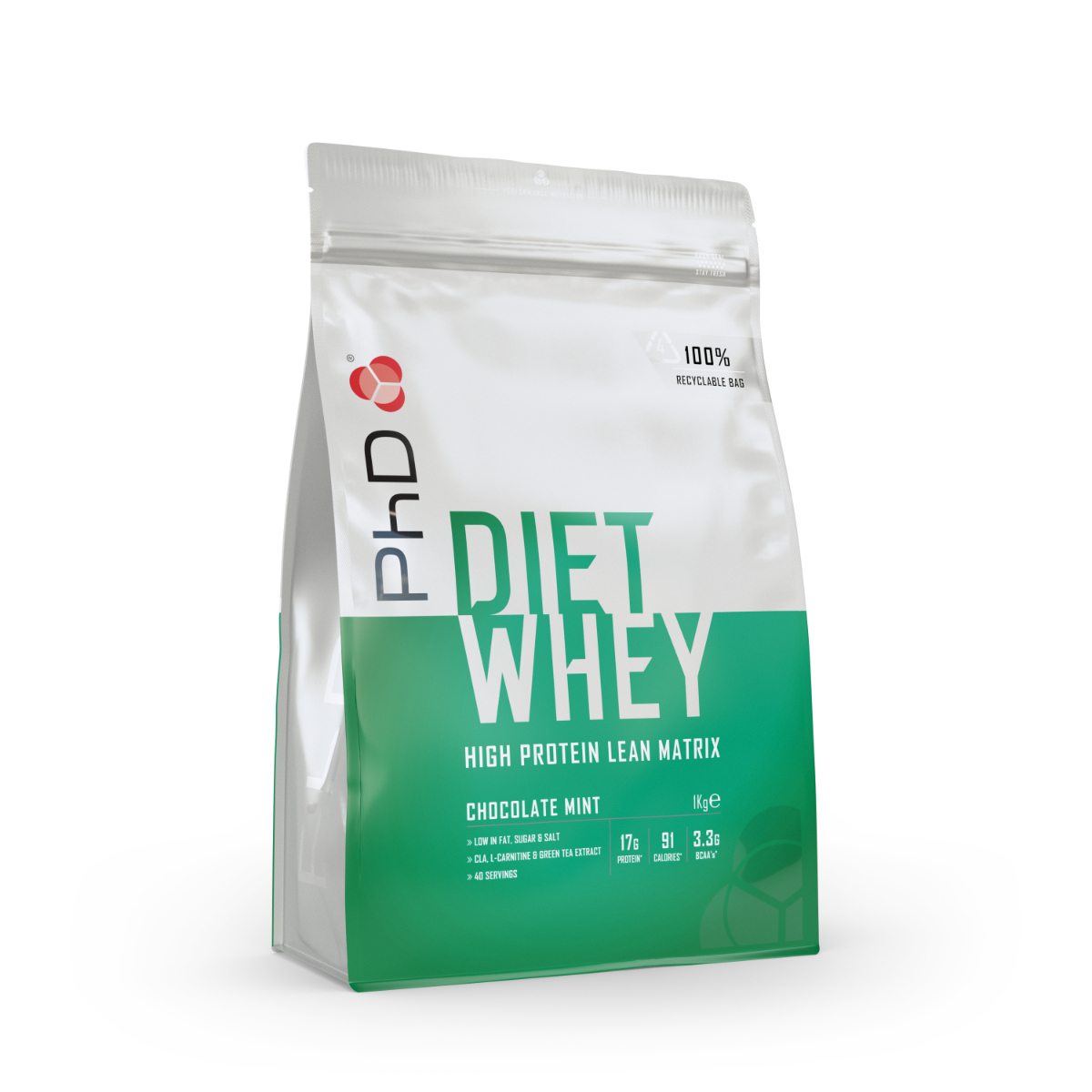 PHD Diet Whey
BUY IT NOW:
£24.99 for 1kg, phd.com (not yet available in the US)
Each serving of this Whey Protein drink provides 91 calories when mixed with water. It's low in fat and sugar and contains added CLA which can help to break down fat, Flaxseed for extra fibre and L-Carnitine, which can improve performance and help you to recover faster.
The texture is nice and smooth, and the chocolate mint flavour super refreshing and tasty especially when mixed with ice. It's also low carb (with just 2.8g per serving) and comes in a total of 11 flavours, ranging from white chocolate and raspberry to chocolate orange or Belgian Chocolate so you'll never get bored.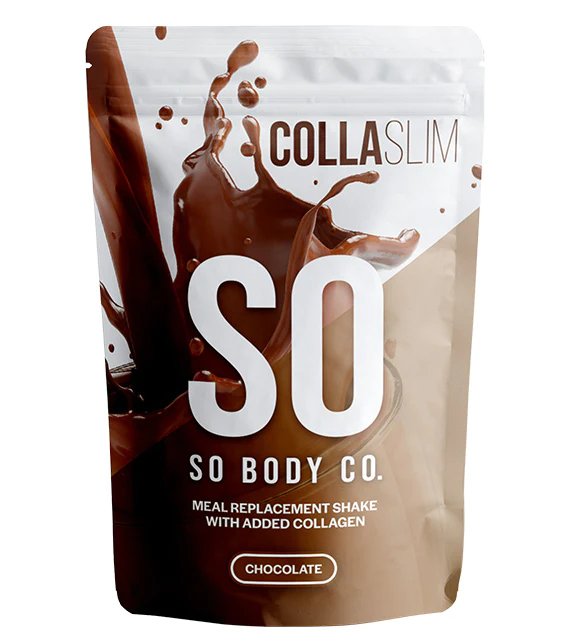 CollaSlim Meal Replacement Shake With Collagen Protein
BUY IT NOW:
£33.99, sobody.co (international shipping available)
Collagen Powder is perfect for injecting collagen into your diet and helping to promote healthy skin, hair, and nails – and CollaSlim contains 40g of marine collagen as well as 25g of whey protein. Choose from strawberry, vanilla or coffee, banana bread or salted caramel.
Our favourite flavour? We found the coffee mixed really well with water and some ice, making it a good option for a low calorie protein shake (just 142 calories per serving). It also tastes great with almond milk (206 calories per serving) and coconut milk too (224 calories per serving).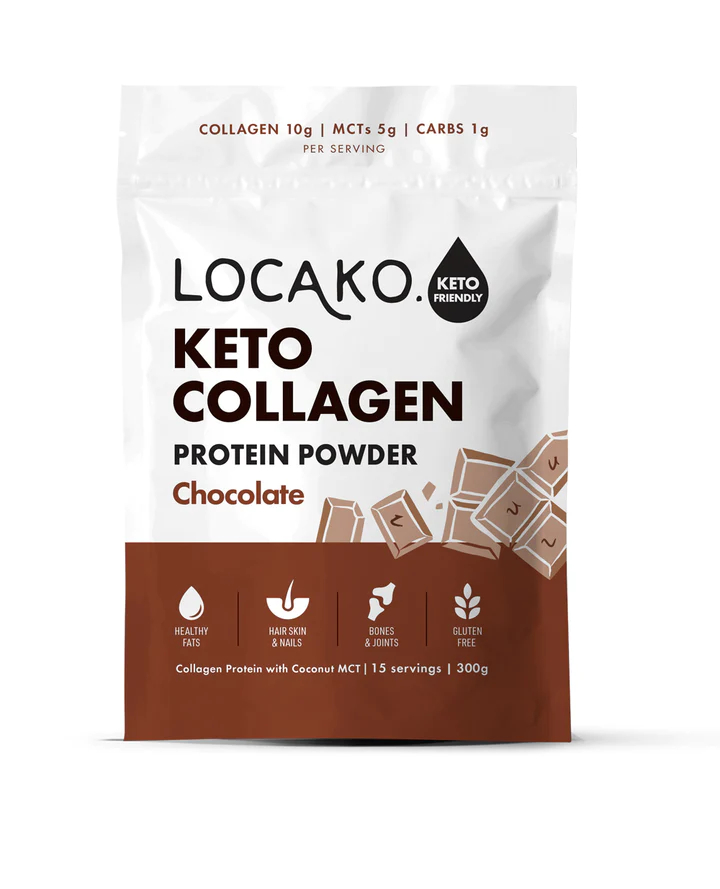 Locako Keto Protein Powder
BUY IT NOW:
£23.99 for 300g, locako.co.uk (international shipping available)
If you're following a low carb lifestyle but still want and need your protein to recover from the gym then Locako's Keto Protein Powder contains less than 1g of carbs per serving yet still 10g of grass fed, hydrolysed Collagen Protein which will not only support muscle recovery but your joints too.
As an added bonus, it also contains Coconut MCT (Medium-Chain Triglycerides) oil which is a healthy fat source that will help you to feel fuller for longer and fantastic for keeping the brain switched on too.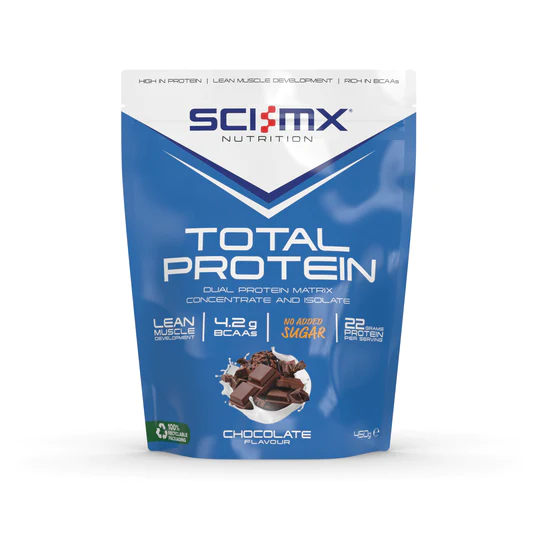 Sci-Mx Total Protein
BUY IT NOW:
£18.99 for 450g, sci-mx.co.uk (not yet available in the US)
Offering excellent value for money, this purse-friendly powder packs a generous 22g of protein made using two types of protein (whey protein concentrate and soy protein isolate) coupled with high levels of the key amino acids to aid muscle growth and recovery.
This powder is low in fat and sugar and uses sucralose, acesulfame and stevia to sweeten it which are ideal for keeping your blood sugar levels stable and cravings under control. We have to add that the chocolate flavour went down a treat with the consistency tasting satisfyingly smooth and creamy.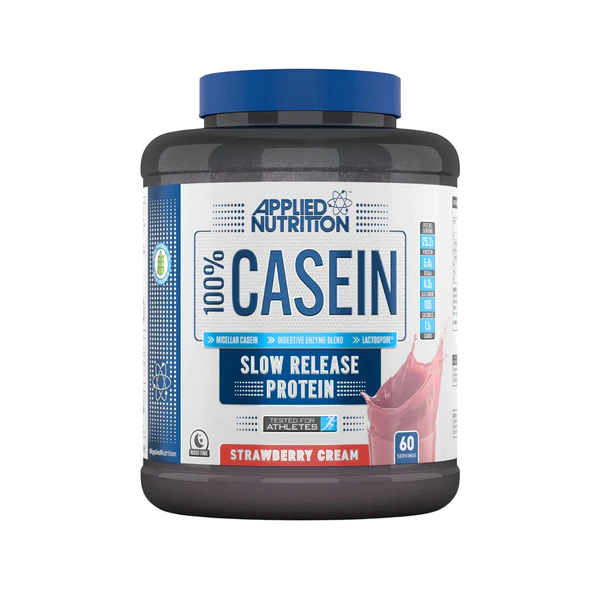 Applied Nutrition Casein
BUY IT NOW:
£41.99 for 1.8kg (69p per serving), discount-supplements.co.uk (international shipping available)
Our first experience of Casein protein was a great one. "Casein is used as a slow-digesting protein that may help to keep you feeling full for longer and typically a great supplement to have at night time to help drip feed your muscles as you sleep" says Fletcher. Not only is Applied Nutrition Casein digested slowly (well 7 hours according to the label) but it stops muscle from breaking down, enabling you to lose weight without losing muscle.
It should help you sleep too. There's nothing worse than waking in the early hours with a rumbling tummy – and the strawberry flavour mixed into a thick and tasty shake without any added sugar or gluten.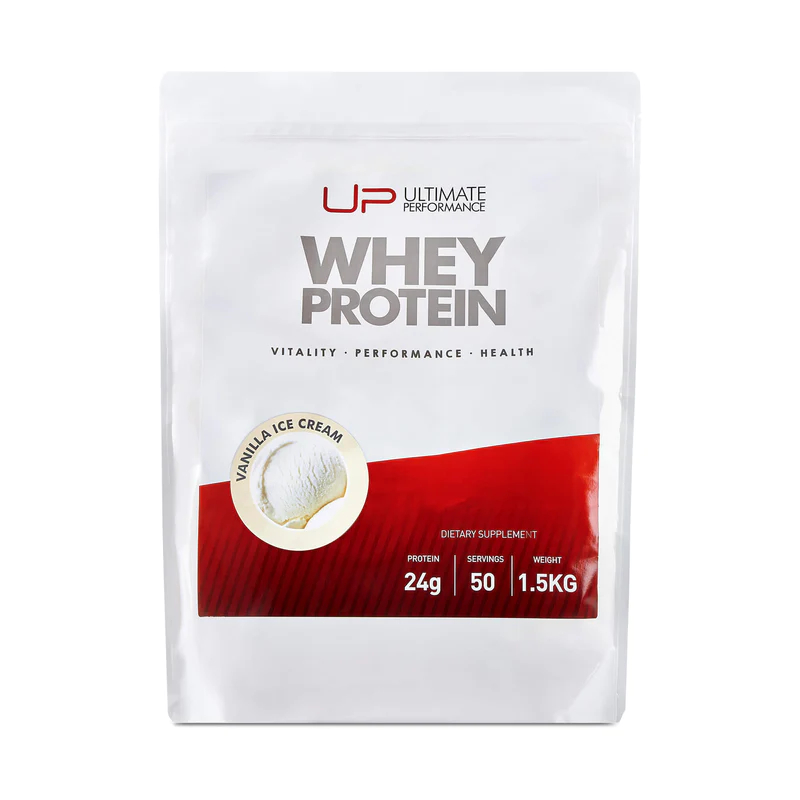 Ultimate Performance's Whey Protein Blend
BUY IT NOW:
$37 / £36.99 for 1.5kg, ultimateperformance.com
Ultimate Performance is one of the world's leading global personal training businesses, with 21 private personal training gyms spread over eight countries so it's no surprise their Whey Protein Blend is an excellent protein powder.
The powder contains 24g of protein per 30g serving and around 3g of leucine, an amino acid known to support muscle protein synthesis and repair. It's also low in sugars, carbs and fats and mixes just perfectly to give a smooth milkshake texture that tastes good when combined with milk or just water.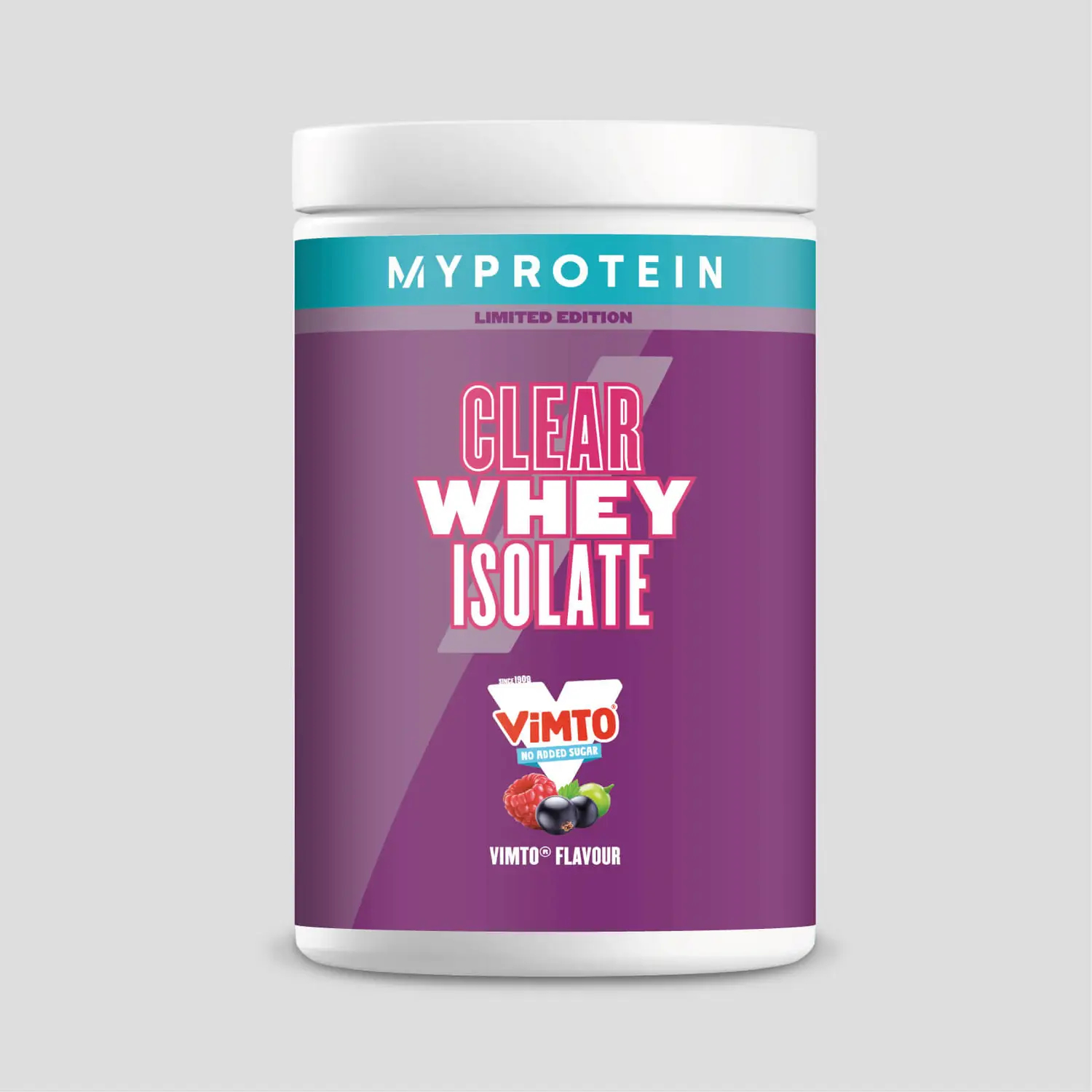 MyProtein Clear Whey Isolate – Vimto Flavour
BUY IT NOW:
$39.99 / £34.99 for 20 servings, myprotein.com (Vimto flavour unavailable in US)
Perfect for the summer, this light and refreshing Clear Whey from MyProtein tastes exactly like Vimto, but instead is a protein supplement with 20g per serving. It's perfect to enjoy with water and ice and is also easy to digest. Great for those who struggle to eat straight after a workout and looking for a protein shake that doesn't feel heavy. It's delicious too.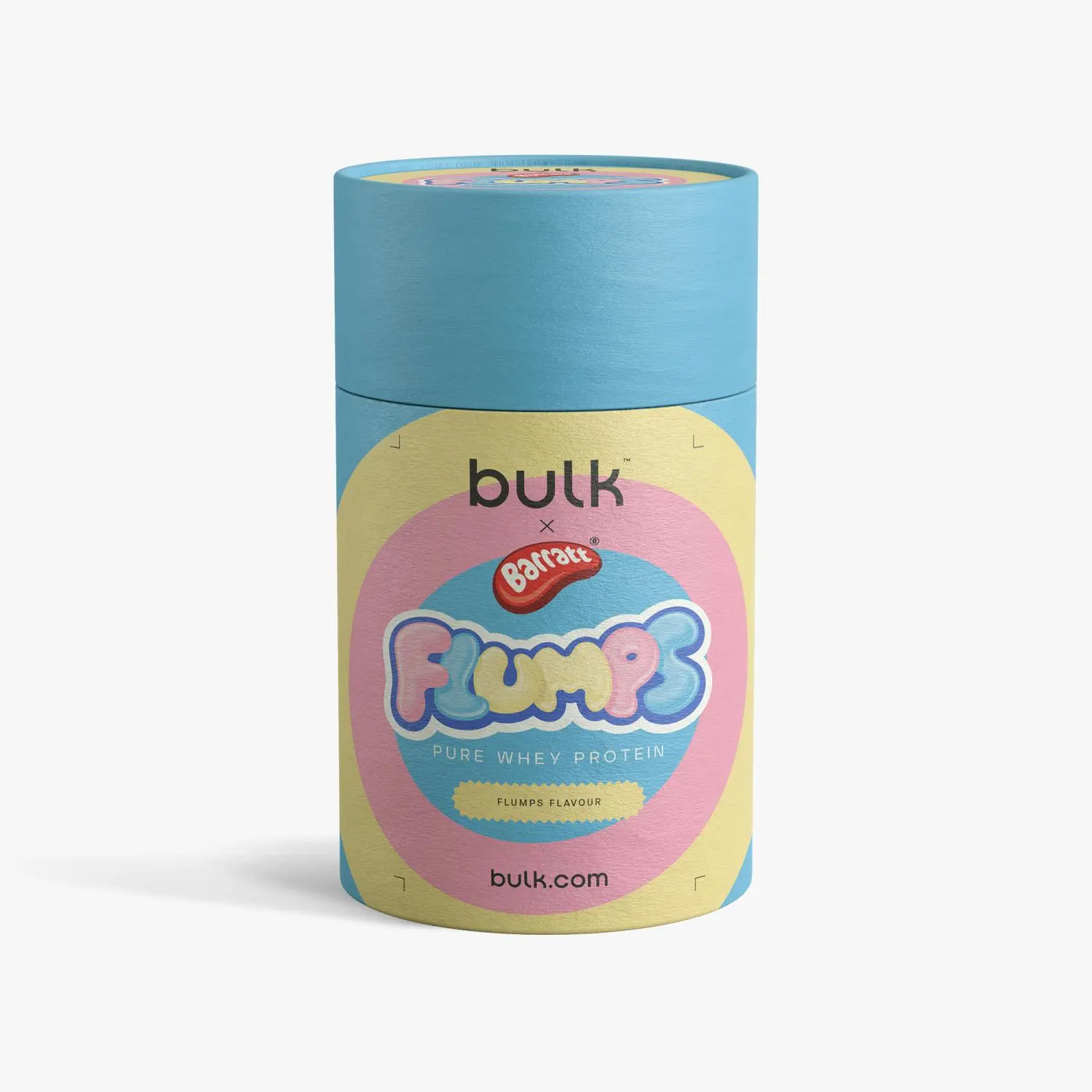 Bulk™ × Barratt® Pure Whey Protein
BUY IT NOW:
£29.99 (£1.50 per serving) / bulk.com (not yet available in the US)
If you have a sweet tooth yet want to reduce your sugar intake without missing out then Bulk's × Barratt® Pure Whey Protein is a great solution. You'll find 22g of protein and 5g of Branch Chain Amino Acids in every scoop, which will help you to repair your muscles and reduce post-workout aches and pains (DOMS). It only has 113 calories per serving too so if you're looking to fix a craving without a calorie hit then this is ideal.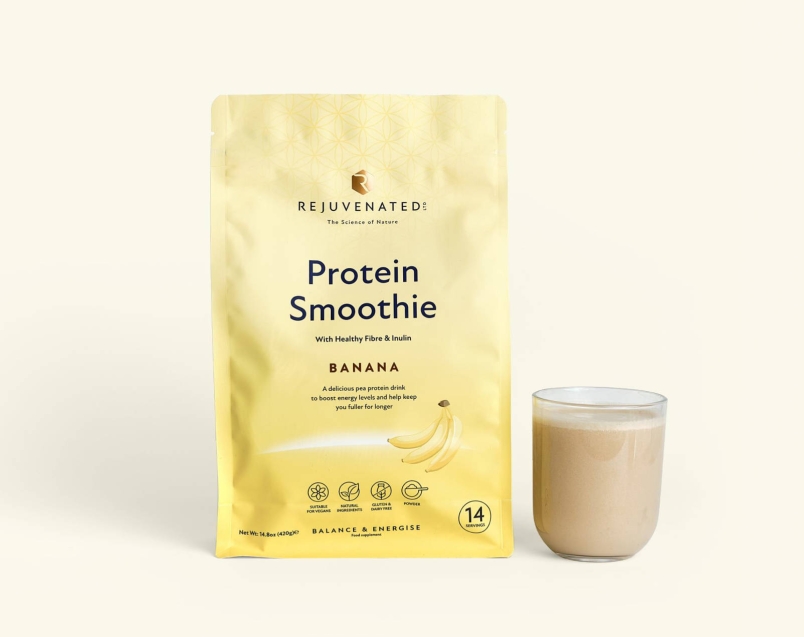 Rejuvenated Protein Smoothie
BUY IT NOW:
$27.95 / £21 for 14 servings, rejuvenated.com
If you suffer from bloating, then opting for a non-milk protein shake should help. Rejuvenated Protein Powder contains organic pea protein and is also low in sugar for easier digestion. The ingredients list also includes a blend of Glucomannan fibre and Inulin, which will help you feel fuller for longer – as well as green tea to help stabilise blood sugar levels and boost the metabolism.
Packed with 21g of plant protein content, it's a great choice for vegetarians and vegans and mixes well with water or oat milk. Taste-wise, the banana flavour was particularly tasty – with the chocolate close behind.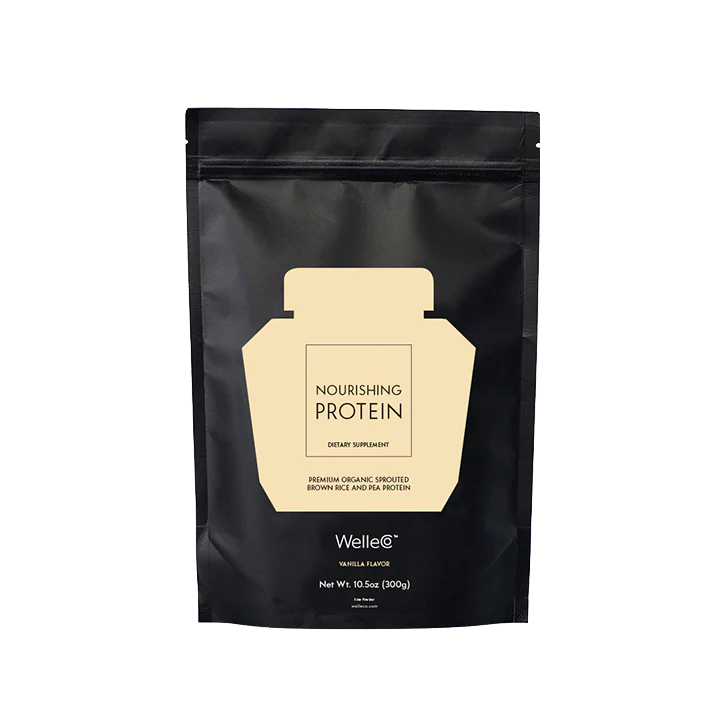 WelleCo Vegan Nourishing Protein Powder
BUY IT NOW:
$35 / £29 for 300g, welleco.com
WelleCo's range of tasty vegan protein powder packs a punch without any hidden horrors. There's not an artificial flavour, thickener or preservative in sight. Plus, each option – chocolate or vanilla – not only provides high-quality protein, but also an array of vitamins and minerals. There's also added fibre, glutamine and pre and probiotics for gut health.
Best of all it's been designed and tried and tested by "The Body" Elle Macpherson – and with her amazing physique and vibe to aspire too we're totally sold!
Words: Lucy Miller | Images: Various brands | Lead image: Shutterstock
Related content: