From saddle sore and blisters to thrush and UTIs, we've put sporting health taboos in the spotlight to enable all active women to get the support they need.
By Leona Gerrard
As a long-distance cyclist I am all too familiar with the saying 'no pain, no gain'; I've suffered up many a mountain, pushed myself to hang on to a group, and spent all of 14 hours in the saddle from dawn until beyond dusk.
And I can comfortably say that each of these 'pains' has been more than made up for in 'gains', both physically and emotionally. There have been alpine views to marvel at, sunny pints post threshold ride and plenty of camaraderie. The mental pain has been worth the joy and the memories made.
However, the unspoken-about physical discomforts after a long ride, run or training session – such as saddle sore, chafing, leakage or cystitis – have not been particularly welcome, nor are these gripes put out in the open very often.
Perhaps it's our fear of oversharing and being told that it's 'TMI' but, really, we've all been there as strong, fit and active women. Surely, it's high time that we tackled these female health issues in sports head-on without shame or embarrassment.
Ending taboos around women's health
We at Women's Fitness want to create a safe space for sports women to talk about these female health taboos. More than this, we want to give you the tools to get help. That's why we've researched the products that might alleviate your suffering and allow you to continue your fitness journeys with more ease, into your 50s, 60s, 70s and beyond.
Plus, we've tapped several fit and confident women – some trainers, some racers, some mothers and some singles – to hear their stories, and to seek solutions. Don't we all owe it to our bodies to confront the niggles so we can enjoy an active lifestyle for longer?
How to deal with female health taboos in sports
Whether you're struggling with blisters down below or a nagging UTI that won't budge, here are some top tips on how to cope with female health taboos in sports…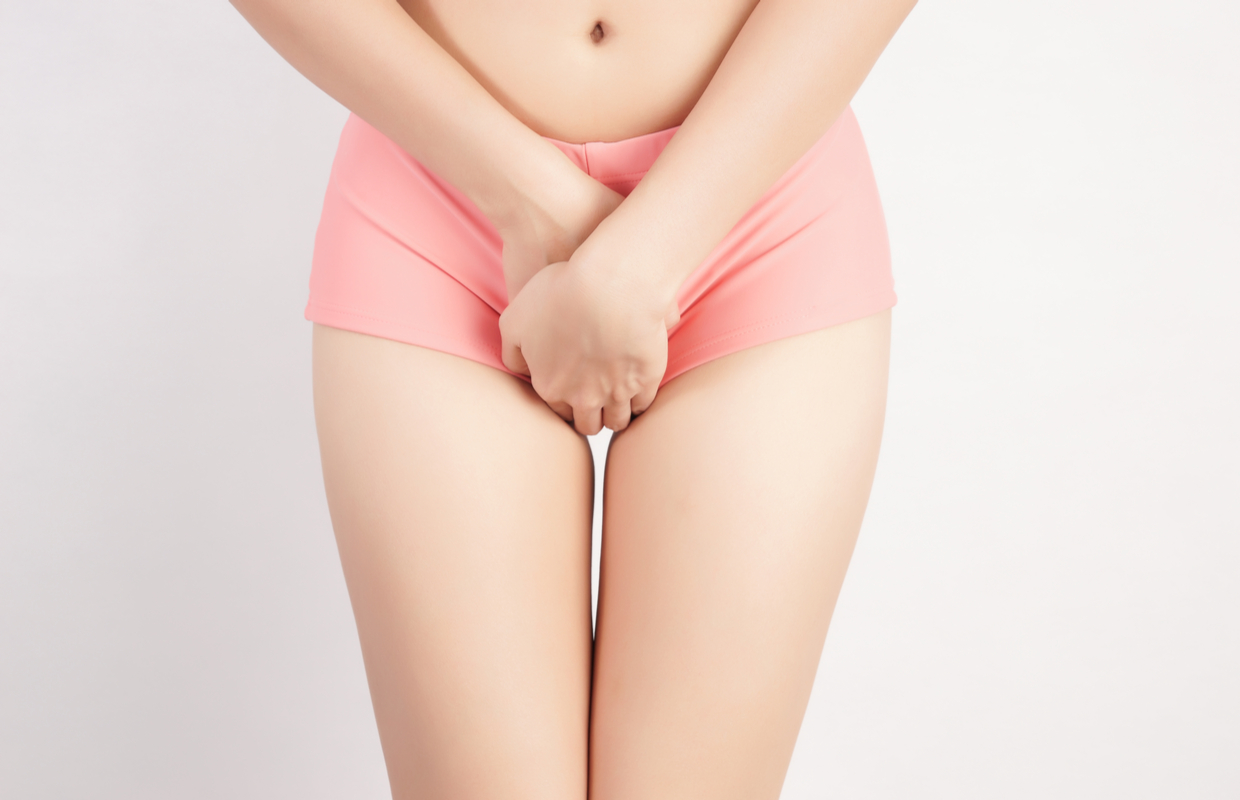 Coping with blisters in your nether-regions
Personal trainer, cyclist and long-distance runner Miranda, 40, has been down this road before, both literally and figuratively. 'As along-distance endurance cyclist, I've had many uncomfortable experiences. My biggest issues seem to be nether-region blisters which result in ingrown hairs,' she says.
'Being very dark, I wax my pubic region, but this puts me at risk of ingrown hairs. Unwaxed, the friction of the chamois and saddle snaps the hairs and causes blisters, so it's a bit of a catch-22. I've used several creams, but these only help to an extent.
'When I have my period and run or cycle, it's the most challenging because sanitary products add an extra complexity to the situation as there's more chance of rubbing. Change in pH also exacerbates the chance of getting thrush.'
What does Miranda do to combat these issues? 'The Hoo Ha Ride Glide cream (£22; velovixen.com) is probably the best cream I've used, as it has a cooling effect,' she says. 'I use it pre- and post-run and ride. The ingredients are soothing and not too harsh on such a sensitive region.'
Experienced cyclist and platinum league virtual racer, Susan, 47, says: 'I have suffered with skin soreness down below my entire cycling career. Once you get sore, it's difficult to get rid of when you're a fanatical rider, but rest is best. Once you have broken skin, there's no plaster for that area.'
Can you use blister plasters down there?
Triathlete Annette, 51, has a trick for blisters which seems to work for her. 'Compeed blister plasters (from £4.25; Boots) don't just work for feet! I have one rub area when I cycle, and if it's aggravated, I put on a plaster and I can ride with minimal discomfort.'
'I find that prevention is better than cure,' says Susan. 'I use Chamois Butt'r from Paceline (see opposite) before riding, and Savlon Antiseptic Cream (£3.25; Tesco) is soothing on broken skin, which happens a lot on the indoor bike because of heat and friction.
'I recently started virtual racing and I got piles for the first time from the sweating and pushing so hard in a constant position for an hour. That was not pleasant!'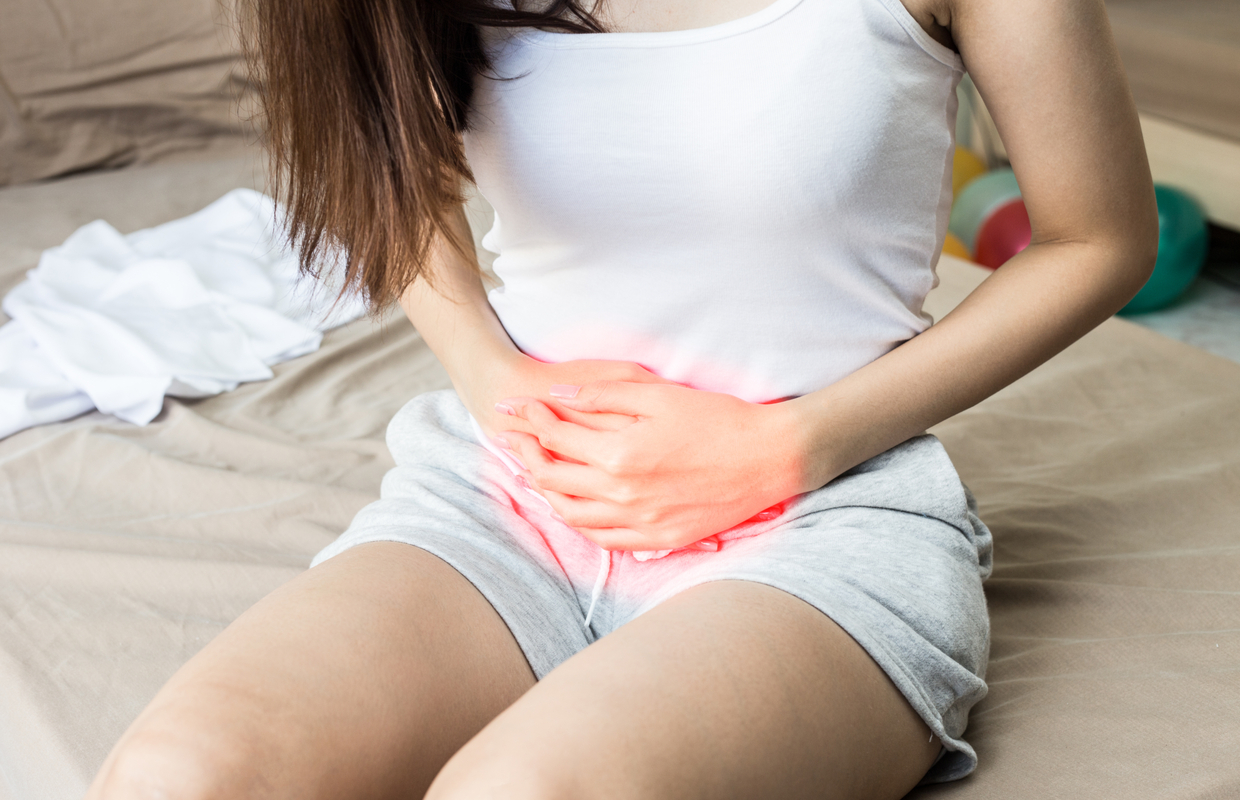 Managing recurrent UTIs
Another issue a lot of sporty women suffer from is urinary tract infections (UTIs). Personal trainer and soft-tissue expert, Rachel Fawcett, says you're not alone and there are preventative measures out there.
'Time spent in the saddle or running can trigger some unpleasant consequences; apart from the common injuries, bladder infection is extremely common among female cyclists and runners, yet this is still a taboo subject,' Fawcett says.
But what exactly causes UTIs? 'The female anatomy causes bacteria to easily reach the urethra and the bladder. Saddle friction and pressure on the bladder from up and down jolting can result in damage to the bladder walls and a red tinge in the urine (foot-strike haemolysis),' Fawcett says. 'And dehydration creates a very acidic urine.'
What does Fawcett suggest may keep infection at bay? 'Proper hydration and enhanced hygiene are key,' she says. 'Change underwear regularly and wash before and after your run or ride. Take a herbal supplement to prevent bacteria from settling in the bladder, support the urinary tract and spare you the pain. Vitamin C and electrolytes are also good to take pre- and post-exercise because they balance the free radicals and prevent fatigue.'
Multi-marathon runner, cyclist and reflexologist Stacey, 43, says that since she started juicing (in particular, her cranberry-rich juices), she suffers much less from UTIs, which she had nearly every week for two years. 'I take a super concentrated cranberry extract daily alongside afresh pressed cranberry juice and ginger shot a few times a week,' she says. 'Cranberry is rich in proanthocyanidins, and ginger is full of anti-inflammatory potential. These have been real game changers.'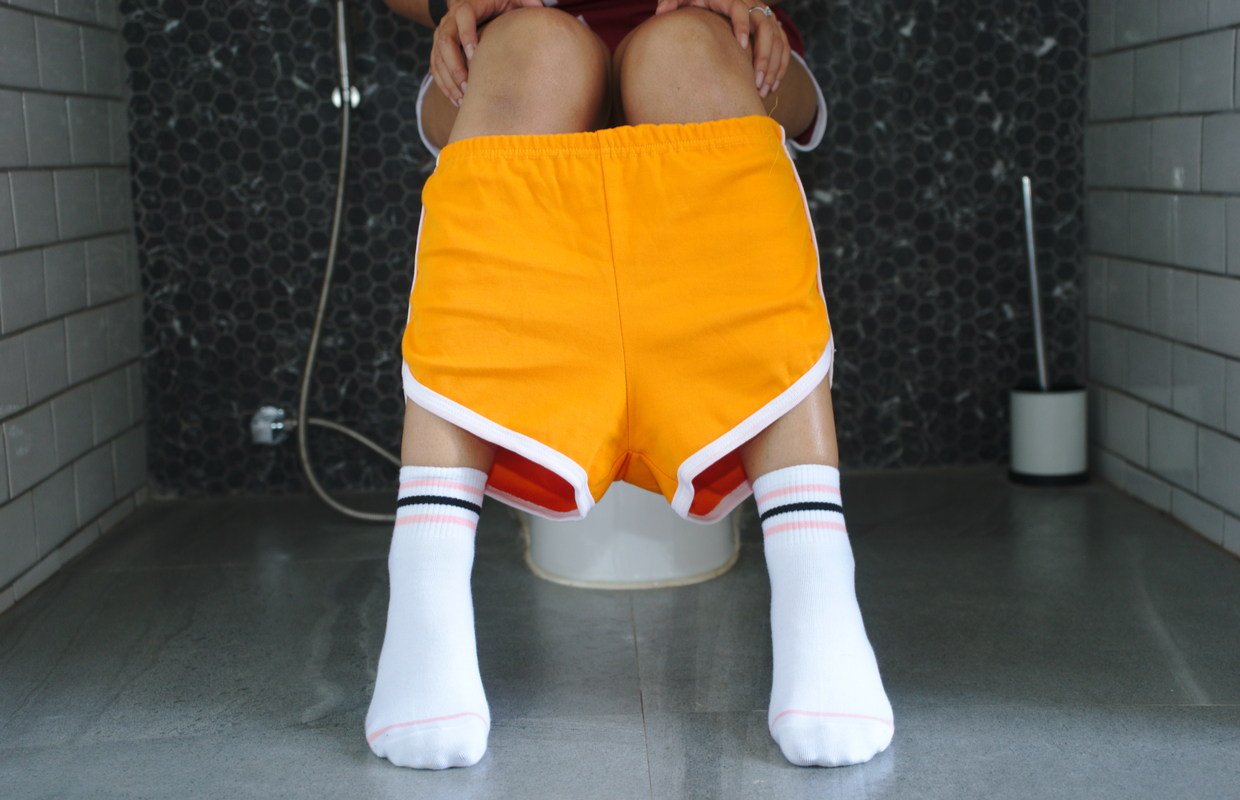 Overcoming a weak pelvic floor and incontinence
These taboos don't just end with cycling; I recently rediscovered my love for running– something I was passionate about before having children – but found after two natural births and long labours that I had to choose the time of day I ran, ideally before too many cups of tea.
There's no denying your pelvic floor is never quite the same after giving birth, but as you get older, a change in hormones can lead to weaker, stiffer muscles, too. 'Pelvic floor health is essential not only for women who have had babies but for everyone,' says Fiona, who has had five daughters.
'I didn't have control and felt embarrassed to talk about it,' she adds. 'I asked my husband to create something to help people like me feel confident again. We developed The Leg Master (see below), which uses a minute-a-day routine that'll help you take back control. It releases endorphins whilst getting a cardiovascular workout and maintaining your fitness levels.'
Let's end the taboo!
Just remember, you're not alone in your suffering, and you're awesome, for continuing to get on your bikes, lace up your trainers and keep fit. Exercise is great for your health, and being open about these taboos is a step in the right direction to gaining the necessary treatments and understanding the causes.
As Stacey so aptly puts it: 'Embrace the emergency wee stops by the side of the road…because the joy of sport is worth the bother!'
Best products to help you cope with female health taboos in sports…
In need of some extra support? Check out these products, designed to ease the painful and irritating female health issues discussed above…
For shifting UTIs
URALIX (£29.90 for 60) This herbal supplement is antibiotic-free and gets to the root of urinary tract infections.
For pelvic floor health
The Leg Master® Total Body (£89.95). This machine uses your own bodyweight to improve pelvic floor health through strength training, provides a full-body workout and improves posture.
For combatting saddle sore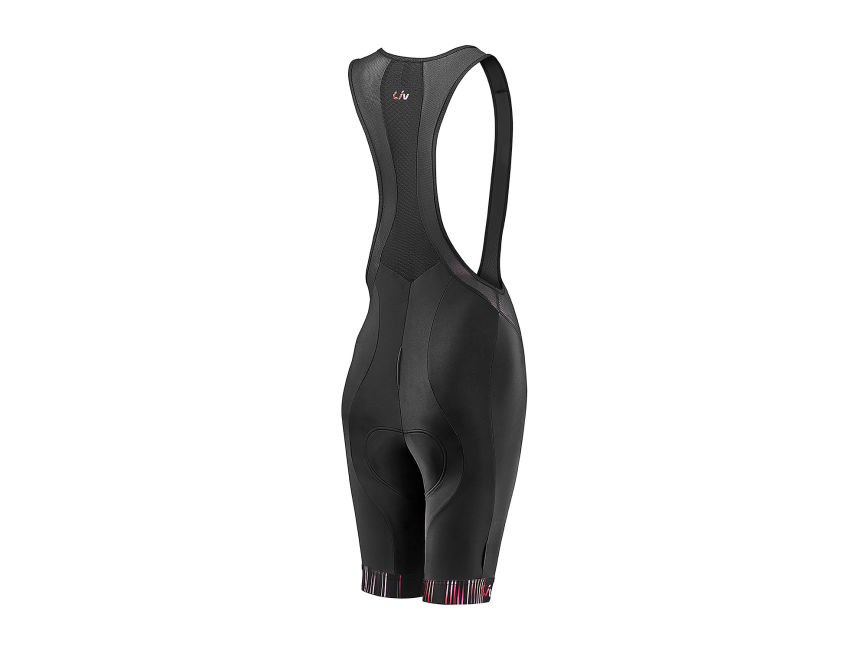 Liv Signature Bib Shorts (£119). Some of the best shorts that WF cycling writer Leona has tried, this super-padded pair will help to keep chafing and saddlesore at bay, even if you're riding on an unfamiliar saddle.
For boosting urinary tract health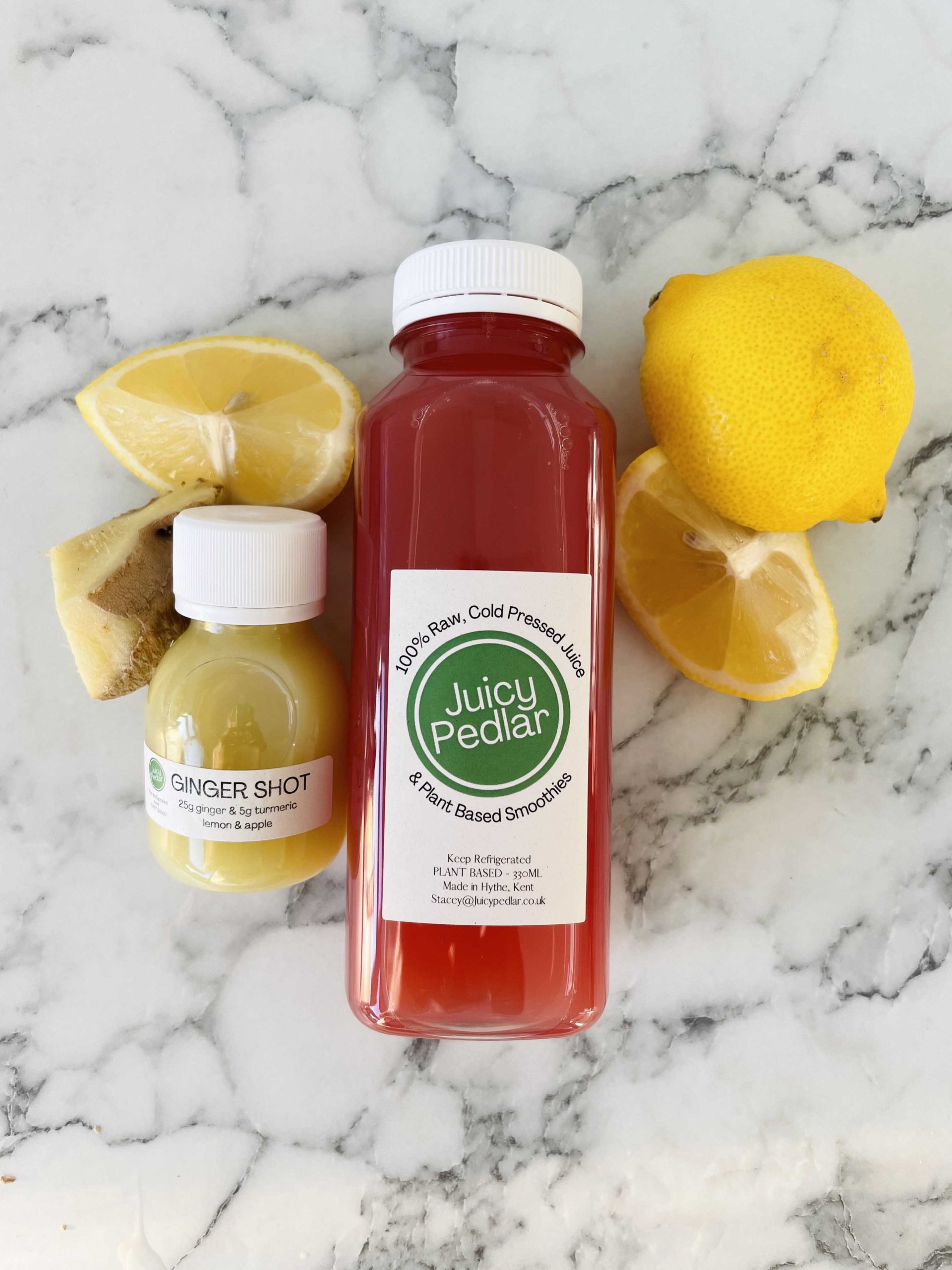 Juicy Pedlar Raw, Cold-Pressed Cranberry Juice, and Ginger Shot (£4.85 each). Cranberries are packed with polyphenols (a chemical compound that gives plants their colour), and ginger has anti-inflammatory properties.
To keep chafing at bay
Paceline Chamois Butt'r cream (£14.99). Fitness enthusiast Susan uses this non-greasy cream for nether-region issues. Developed by cyclists for all athletes, it can be used pre- and post-ride for any area that chafes when exercising.
To strengthen your pelvic floor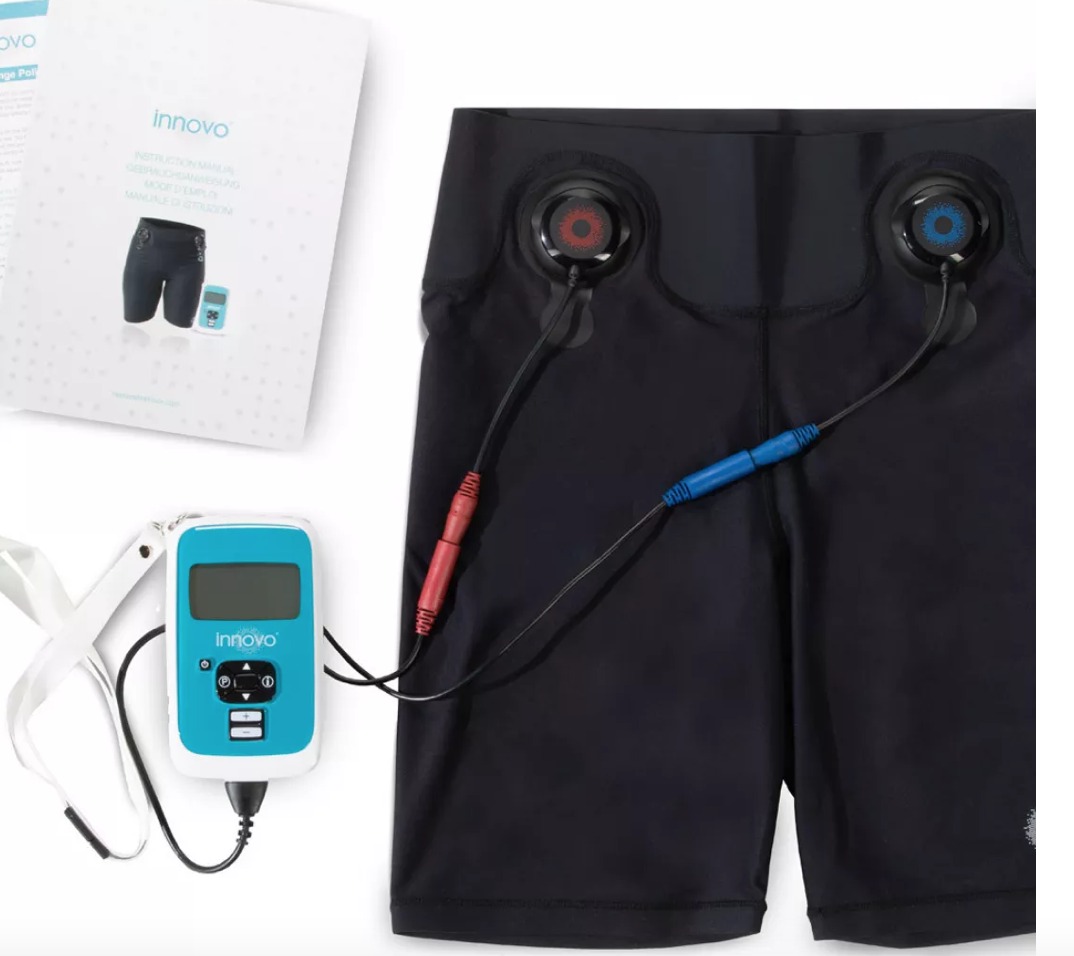 INNOVO Pelvic Floor Trainer (£299 for the starter kit). These slip-on shorts use electric muscle stimulation (EMS) to deliver 180 kegel contractions in over 30 minutes to help strengthen your pelvic floor.