Don't let the winter weather interrupt your fitness goals. Here's our pick of the latest base layer tops on the market for women to help you stay cosy as you run, hike or ski this season…
By Lily Smith (Lead image: Jake Baggaley for Runderwear)
With winter in full swing, it's important to layer up sensibly while exercising outdoors. Whether you're a runner, a skier or anything in between, a good-quality base layer top can help to regulate your body temperature so that you can fully focus on your workout.
What are base layer tops?
Base layer tops are worn close to the skin, as a primary layer in your workout get-up. They are primarily designed to keep you warm and dry as you work out, while also providing an extra layer of protection from the elements.
These toasty tops can be worn on their own or underneath your usual workout gear. Extra layers? When working out? If this sounds bizarre to you, fear not. These tops do not continually warm you up until you overheat.
Instead, they are designed to stabilise your core temperature and keep your muscles warm as you exercise. When working out at sub-zero temperatures, this is crucial.
Stay high and dry as you workout
Another key feature of base layer tops is their sweat-wicking technology. As we all know, the human body sweats in response to a raised body temperature, to cool the body and bring that temperature back down.
However, in the depths of winter, the last thing you want is to be drenched in your own sweat. Damp workout gear can very quickly cause you to get cold, even if you're exercising.
To combat this, baselayers use sweat-wicking technology, to draw sweat away from the skin and onto the fabric via capillary action. Here, the sweat can then evaporate away to keep your body dry and comfortable throughout the duration of your workout.
Top tips for buying base layer tops
Here's what to look for in a base layer top:
Purpose
When buying a base layer top, it's important to first consider what sport you'll be using it for, how cold the climate will be, and whether you want to wear extra gear on top.
For example, if your base layer top is for a skiing holiday in the Alps, you might want to use a thicker base layer to keep yourself extra snug.
If your base layer is for a run in the UK, a thinner base layer should be adequate, especially if you plan on wearing more gear such as a waterproof jacket on top.
Fit
It's best to try on baselayers, to make sure you get the right fit. These tops shouldn't feel super tight – they are not compression gear, after all.
However, as Great British Modern Pentathlete and 361°ambassador, Suzie Cave, explains: 'You want a base layer top that sits close to the skin so it can effectively wick away sweat, to stop you getting damp and cold.'
Try looking for a base layer with a good amount of stretch in the fabric, as this will generally improve the fit.
Material
It's also crucial to check the material composition when buying a base layer. 'Material is important to get the balance right between keeping you warm and keeping you dry,' Cave explains. 'Avoid cotton, as it holds water too much and will sit damp against your skin when you sweat.'
Instead, Cave recommends looking for base layers made from nylon, polyester and merino wool. These materials effectively wick away sweat from your body to keep you dry and comfortable as you exercise.
5 of the best base layer tops for women – reviewed!
We put 5 base layer tops to the test…
Designed with comfort and performance in mind, this base layer top from Runderwear is a true all-rounder. The breathable, lightweight fabric features dynamic heat control, along with moisture-wicking technology. This kept me super cosy while warming up, and it helped me maintain a stable core temperature throughout the duration of my run.
The stretchy fabric fits well and gave me full range of motion as I moved. One of my favourite things about this top is the built-in hand-warming mitts. My hands get super cold on winter runs, so these were a big winner!
Another key feature of Runderwear's garments is that they are all 100 per cent chafe-free. This was definitely true for this top, which felt so soft and comfortable, with no chafing whatsoever. Available in blue, black or hot pink.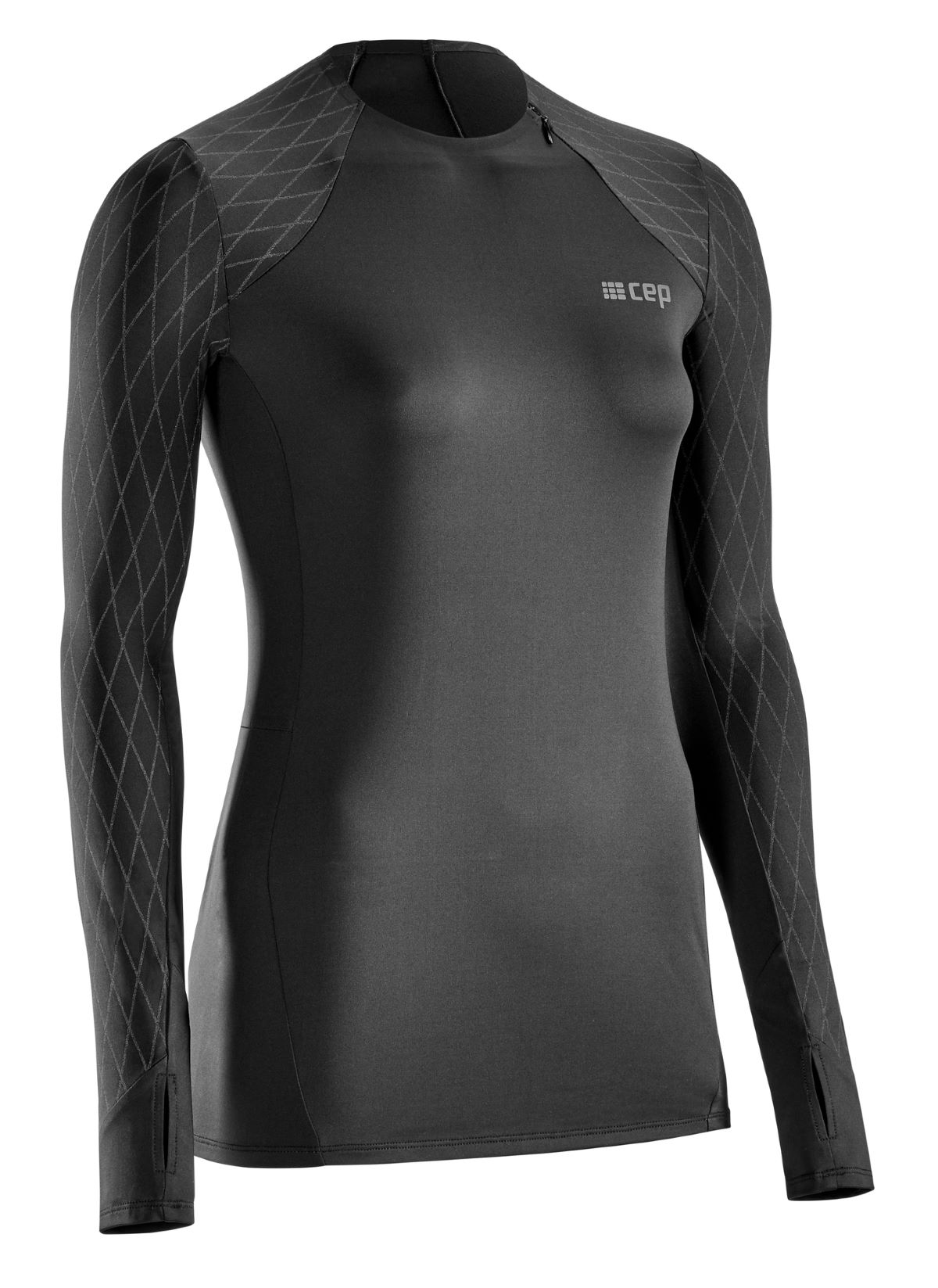 With high-tech heat and moisture management, along with a plush-enhanced lining, this base layer is perfect for keeping you cosy during the winter months. It fits perfectly, thanks to the stretchy fabric, and the inner-lining is incredibly soft – I didn't want to take the top off!
I also love the reflective criss-cross pattern on the sleeves. Not only does this look super stylish, but it's also a great feature to keep you visible and safe on dark evenings. I wore this top on a brisk, cool winter walk, and it kept me perfectly warm without overheating.
As this one is thicker, it's best suited to lower-intensity workouts – unless you're off to a colder climate for some snow sports! CEP also makes a thinner version for warmer weather or higher-intensity workouts.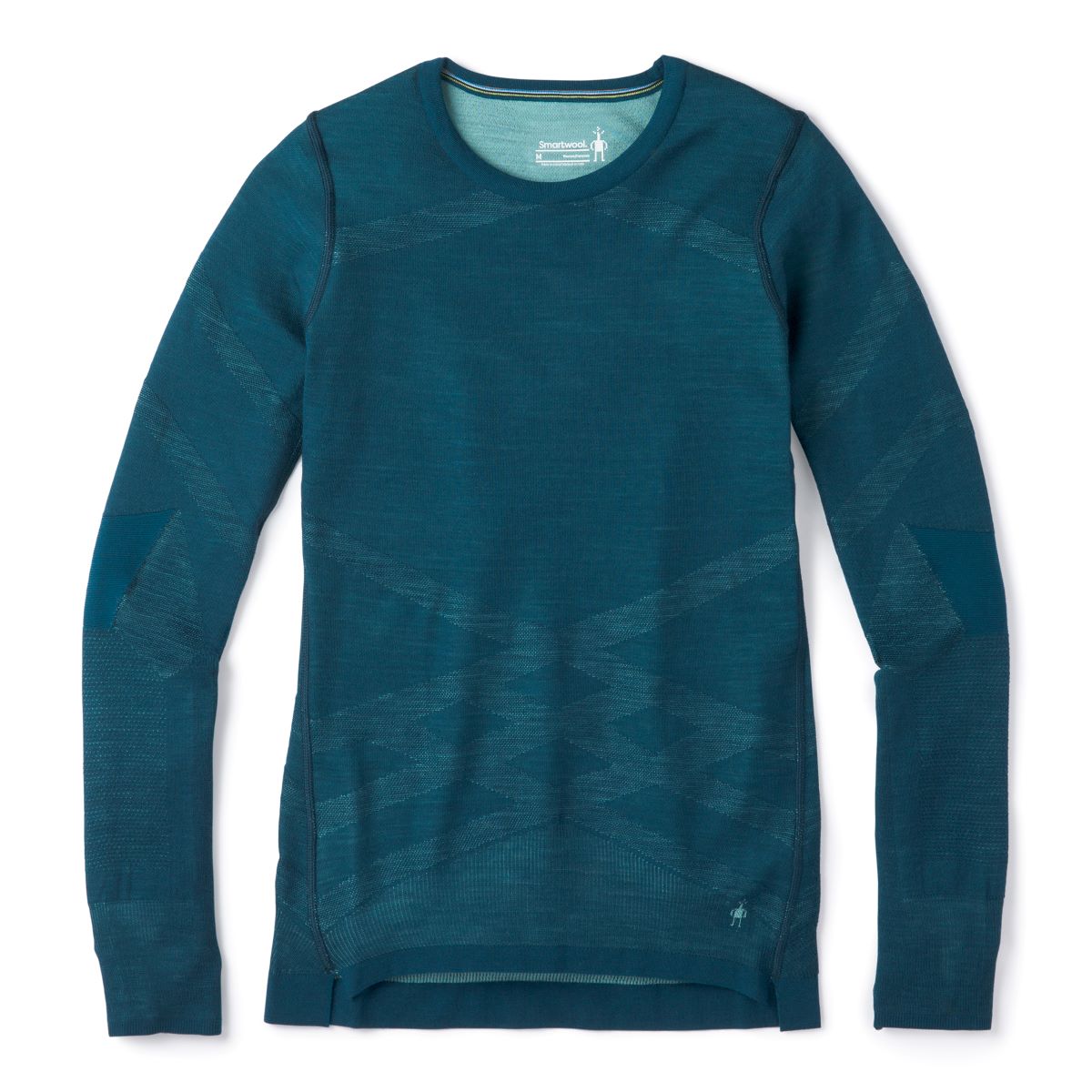 This is the only base layer on the test that uses merino wool and I was certainly impressed by the high level of comfort and performance it offered. The top is lightweight, breathable, soft and extremely stretchy. This allowed it to sit close to my skin, without feeling tight.
The top is made from Merino Sport yarn, which combines the thermo-regulating power of merino with the durability and fast-drying time of polyester. A winning combination for winter workouts!
It also features mesh ventilation panels for extra breathability, ribbed elbows for durability, and built-in thumb holes for added cosiness. I wore this top during an outdoor fitness class and it kept me warm, dry and comfortable. I love the striped, geometric pattern – plus, there's a wide range of colours to choose from.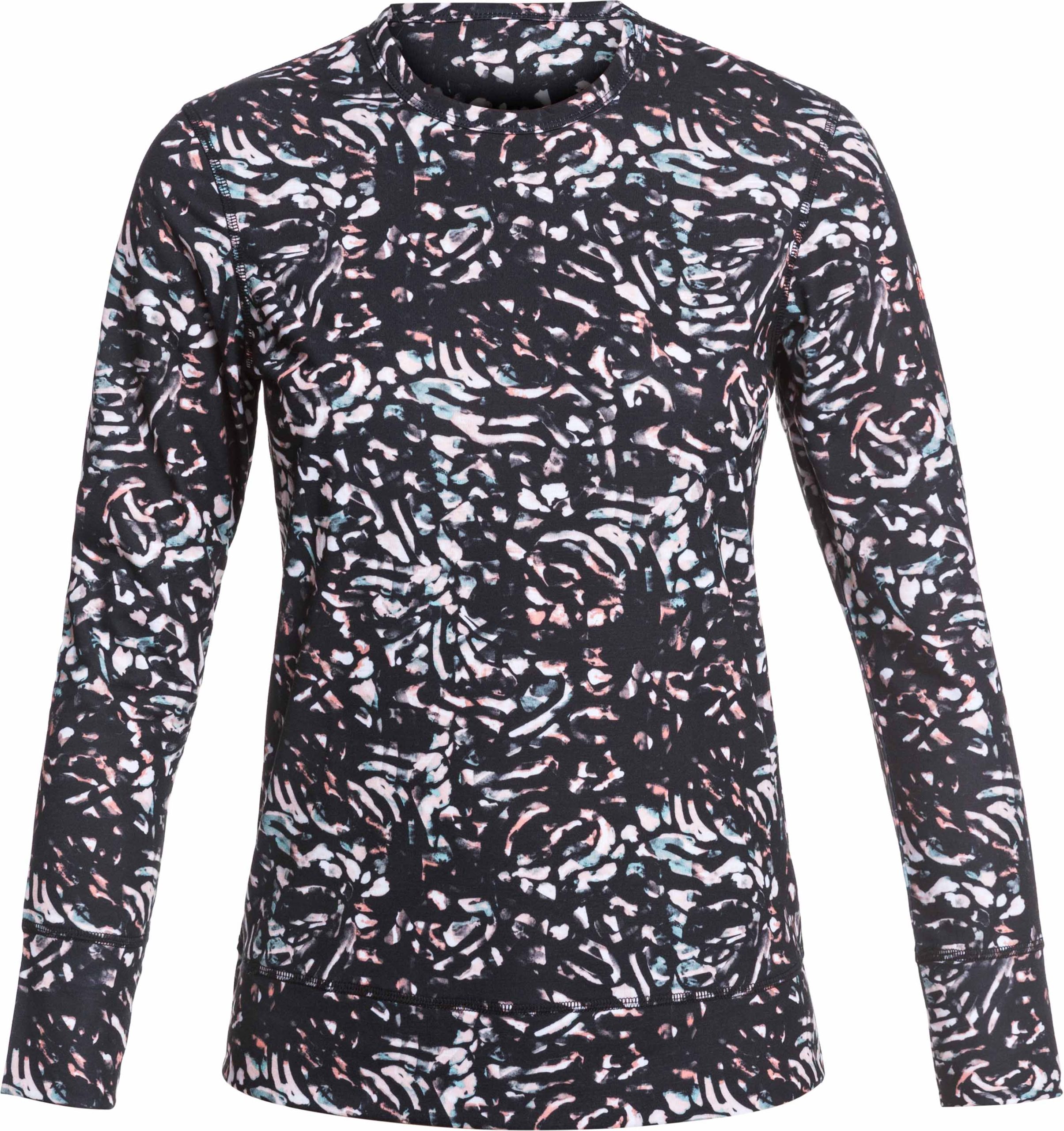 With waterproofing DryFlight technology, this base layer is a great option for rainy or snowy workouts. The sweat-wicking base layer is designed for winter sports, but it also worked well for my chilly morning run. If you're a skier, this top is enriched with an all-organic formula that will protect your skin in harsh conditions.
While the top offers a lot practically, I found the level of comfort to be lower than the others on this test. In particular, the fit was quite tight on my arms but a bit baggy around my waist. This meant it couldn't sit close to my skin. I love the bold pattern on this top, however.
Stylish and practical, this soft and snug top is crafted with sweat-wicking, temperature-regulating fabrics, which kept me warm and comfortable while I exercised.
Thanks to its body-mapped construction, this base layer is cleverly designed to wick sweat faster in the places where you sweat most. This is a super handy feature for high-intensity workouts.
I particularly love the seamless design and stretchy material, which make the top fit like a glove. I also love the look of the mottled blue pattern against the contrasting red cuffs. Plus, the built-in thumb holes kept my hands toasty.
The one slight issue I had was the length of the top: despite not having a short torso, this top was quite long on me, which caused it to ride up slightly as I ran.