If you're in need of some new kit for your summer workouts, Skechers has got you covered. From the latest shoes, featuring an effortless slip-on design, to stylish sports bras and leggings, get ready to look and feel your best while getting active this season…
Your kit can make all the difference when it comes to a run or workout. Not only do exercise apparel and trainers offer a myriad of high-tech features – from sweat-wicking fabrics to supremely cushioned platforms – they can also work wonders when it comes to boosting your confidence and motivation.
If your kit is starting to look a little tired – or you're still opting to exercise in normal clothes rather than activewear – it might be time to invest in some snazzy new kit to help you get more from your workouts, while also looking and feeling super stylish. Skechers is here to help, with a wide range of workout clothes and shoes to choose from, including the quick and comfy Skechers Hands Free Slip-ins.
Why choose Skechers this summer?
Ready to upgrade your workout wardrobe? Skechers offers a selection of activewear to support you in stylish comfort while you get your sweat on this season.
If you're in the market for new apparel, Skechers creates supportive sports bras and trendy leggings, all complete with sweat-wicking fabrics and chafe-free seams. The leggings even have discreet pockets – ideal if you track your runs or workouts using your phone!
If your feet need some new kit, the Skechers Hands Free Slip-ins promise unrivalled comfort and support, thanks to the brand's exclusive Heel Pillow and ULTRA GO® cushioned platform, alongside exceptional breathability provided by the engineered knit upper – essential for hot summer workouts!
Step in and go: hands-free, slip-in design
If you're fed up with forever bending down to tie and untie your laces, Skechers Hands Free Slip-ins offer an effortlessly simple slip-on design, meaning you can simply slide your feet in and head out the door – whether you're going for a run, strolling to the shops, hitting the gym, or joining a fitness class. Alongside adding supreme comfort to every step, Skechers' efficient design is here to make your workouts – and your day-to-day life – that little bit quicker and easier.
What's more, unlike traditional running and workout shoes, where the fit is dependent on how tightly you tie your shoes, Skechers Slip-ins also promise a perfect fit every time, thanks to the Stretch Fit® engineered knit upper. Plus, you won't need to worry about any laces coming undone partway through your workout. Simply step in and go!
Myleene Klass on why she loves her Skechers:
Don't just take our word for it: singer, presenter, model and Skechers ambassador Myleene Klass, recently told Women's Fitness all about her love for the comfy, slip-in shoes.
Officially becoming an ambassador for Skechers last year, Myleene says her family has been 'utterly obsessed' with wearing the brand's shoes for many years, going so far as to credit them with playing a huge supporting role in their active lifestyles.
'I wear Skechers all the time,' she confesses. 'The company offers such a diverse range of lifestyle and performance footwear, and while I do wear them for skipping – because skipping is my thing! – I also wear them with suits and dresses for work. I even wore them running up The Mall from the Coronation to get to my radio show on time for a live report, so I definitely need my footwear to keep up with me! And Skechers shoes really do tick every box when it comes to innovation, comfort and style.'
Myleene's love for Skechers also extends to the wide variety of activewear that she says looks great, feels amazing and often coordinates with her footwear. Check out some of Myleene's top picks below…
Your summer workout kit from Skechers
If you find yourself overwhelmed by the endless options within the activewear market, Skechers have made things simple. Below, you'll find a stylish and practical head-to-toe workout outfit – elegantly sported by Myleene Klass – including bold sweat-wicking leggings, a supportive sports bra, plus three different pairs of Skechers Hands Free Slip-ins, all boasting the brand's signature step-in-and-go design.
Whether you're heading to the gym, joining a fitness class or hitting the hiking trails, Skechers is here to add some ease and comfort to your workouts this summer…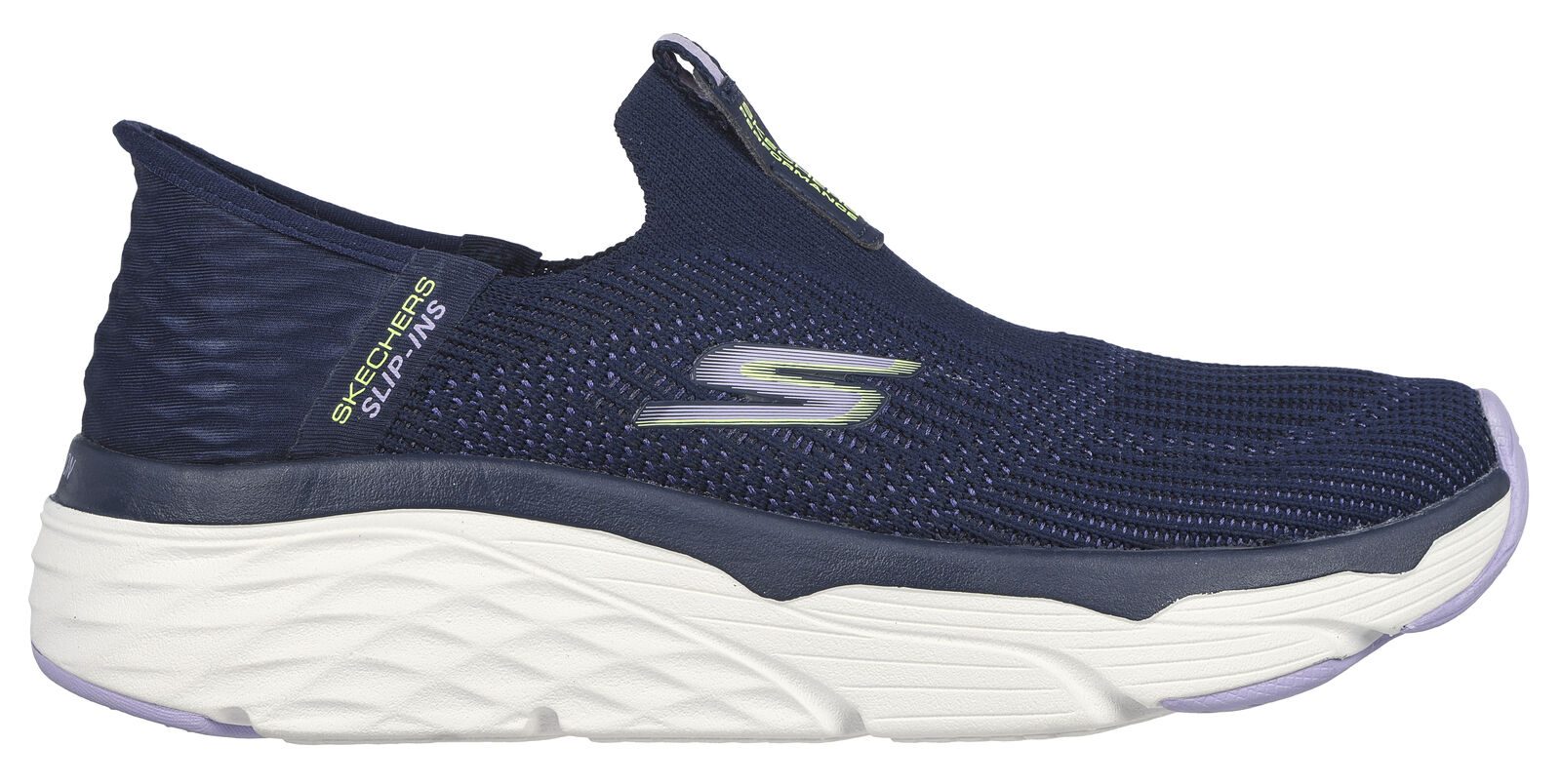 Skechers Slip-ins: Max Cushioning – Smooth:
BUY IT NOW:
£120 / skechers.co.uk
Take comfort to the next level with Skechers Hands Free Slip-ins™: Max Cushioning Elite™ – Smooth Transition. Designed with supreme comfort in mind, this style features Skechers' exclusive Heel Pillow™, an ULTRA GO® cushioned platform and a Skechers Air-Cooled Goga Mat™ comfort insole, making them ideal for those longer walks and runs. Plus, the engineered knit upper ensures maximum breathability for hot summer days.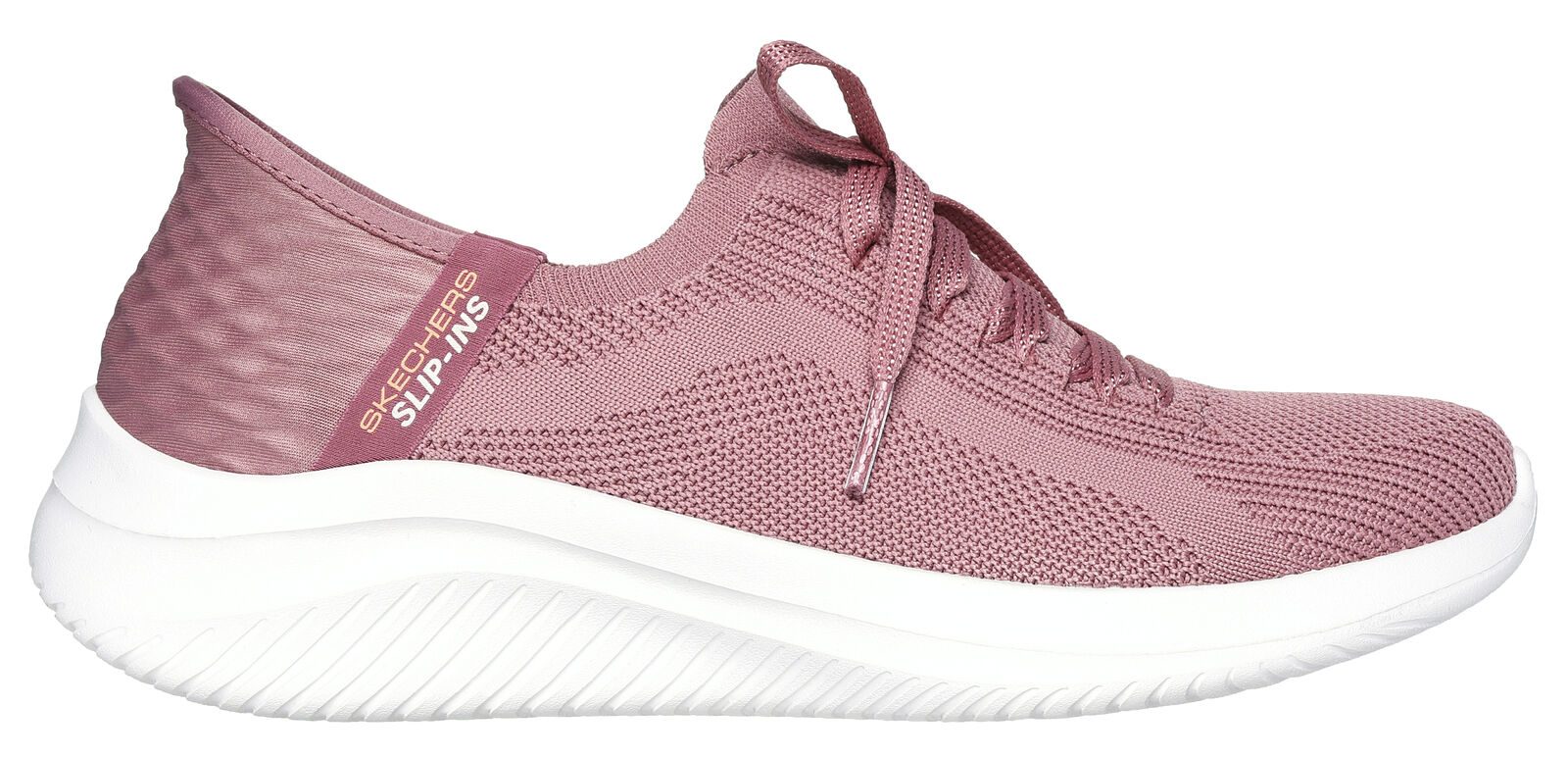 Skechers Slip-ins: Ultra Flex 3.0 – Brilliant:
BUY IT NOW:
£90 / skechers.co.uk
Step into effortless comfort with Skechers Hands Free Slip-ins®: Ultra Flex 3.0 – Brilliant Path. Designed with a cushioned Skechers Air-Cooled Memory Foam® insole, plus a supportive Heel Pillow™, these on-trend pink sneakers look perfect whether you're hitting the gym or power-walking to the office. This style also features a Stretch Fit® engineered knit upper with deco laces for unrivalled fit and breathability.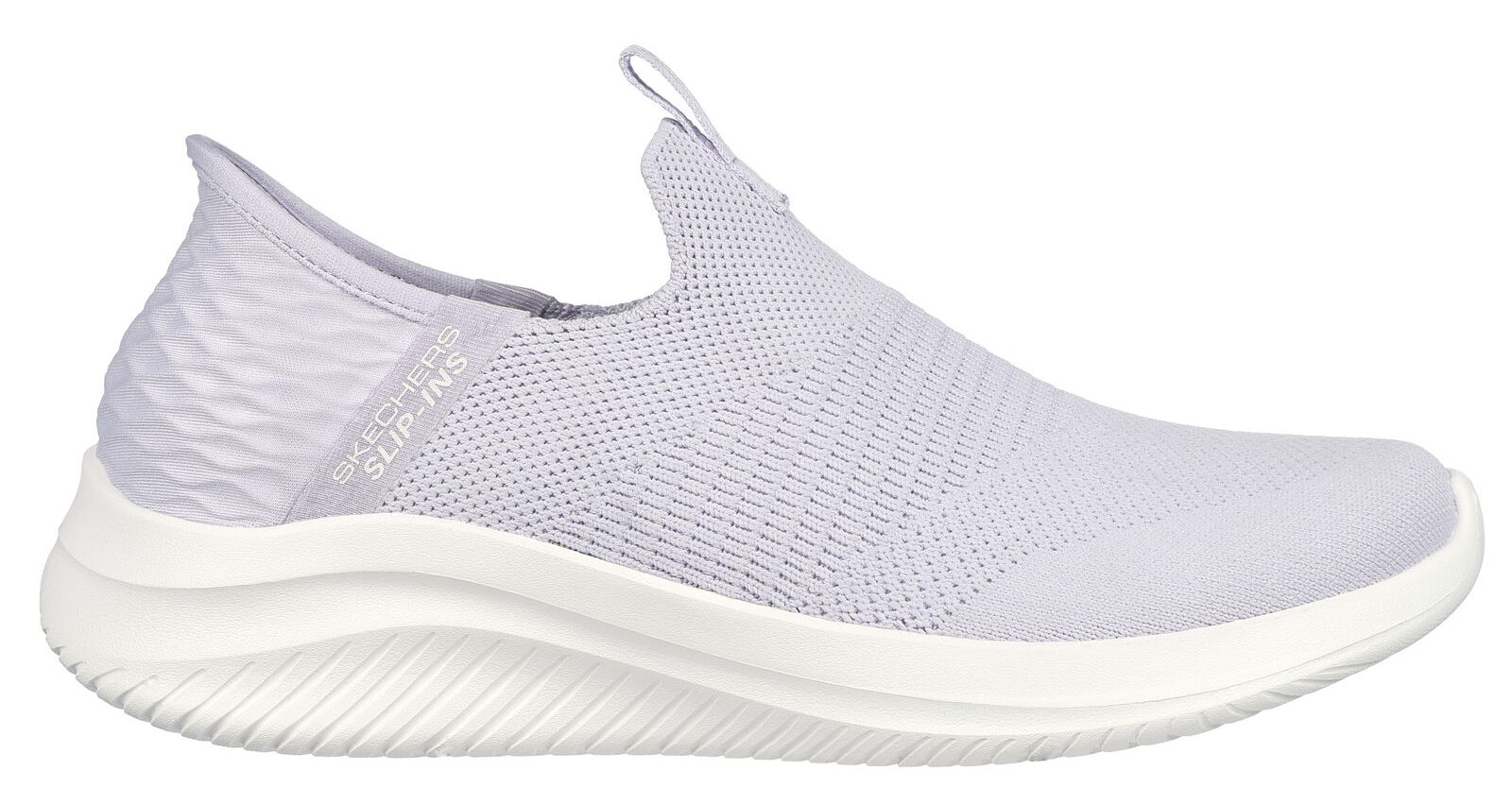 Skechers Slip-ins: Ultra Flex 3.0 – Cozy Streak:
BUY IT NOW:
£90 / skechers.co.uk
If you're after feet-forward comfort and sleek sporty style, try the Skechers Hands Free Slip-ins™: Ultra Flex 3.0 – Cozy Streak. Designed with Skechers' exclusive Heel Pillow™, a Stretch Fit® engineered knit upper, plus a cushioned Skechers Air-Cooled Memory Foam® insole, these comfy shoes are ideal for slipping on as you slip out the door. Plus, the cool grey colourway looks good with everything!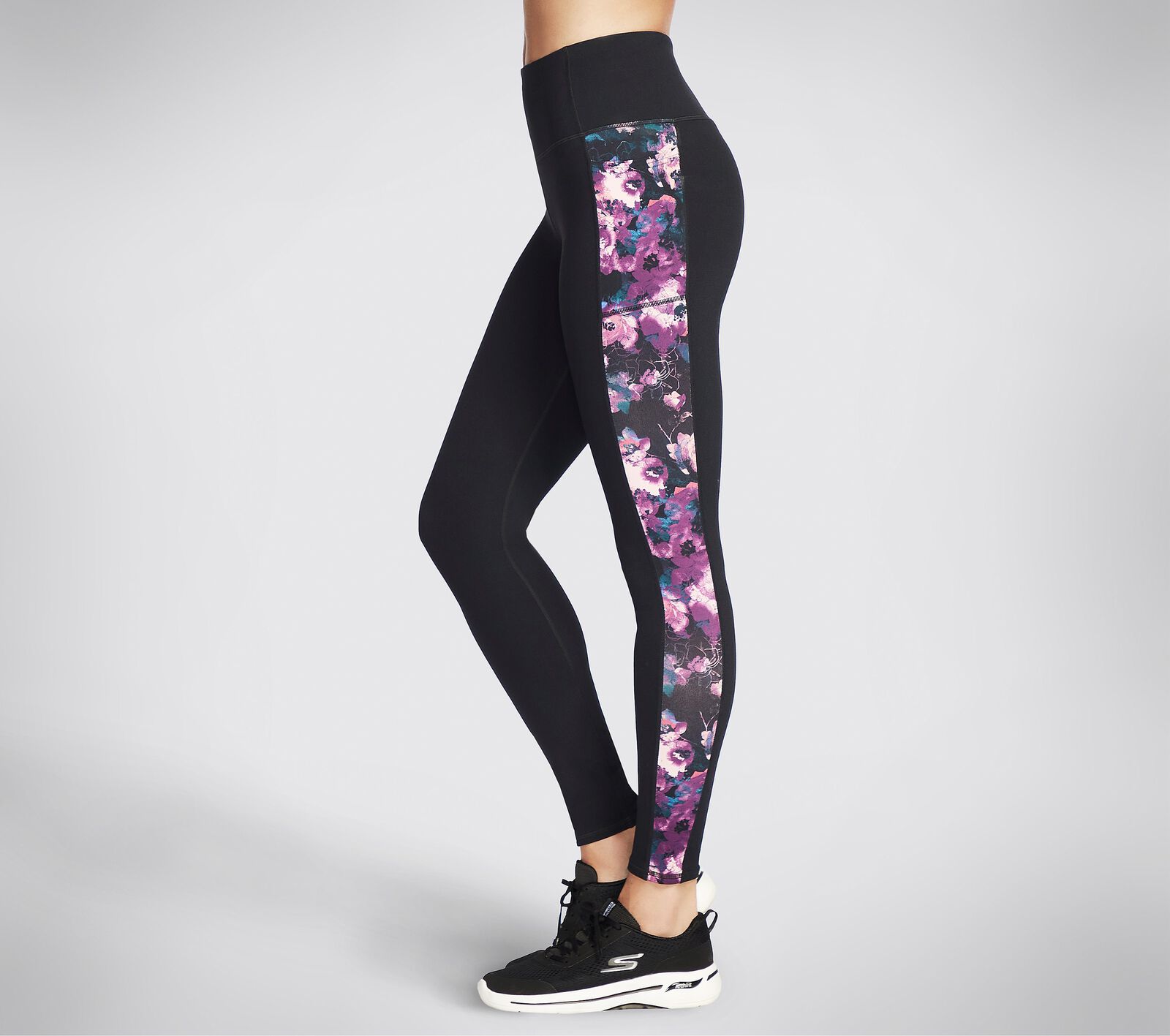 The GOWALK Linear Floral FL HW Legging
BUY IT NOW:
£60 / skechers.co.uk
Add a little petal power to your workouts with the stylish Skechers GO WALK® Linear Floral Full Length Legging. This active high-waisted legging features a GO FLEX® moisture-wicking nylon and spandex blend fabric, chafe-free seams for total comfort, and handy exterior side pockets to keep your valuables safe.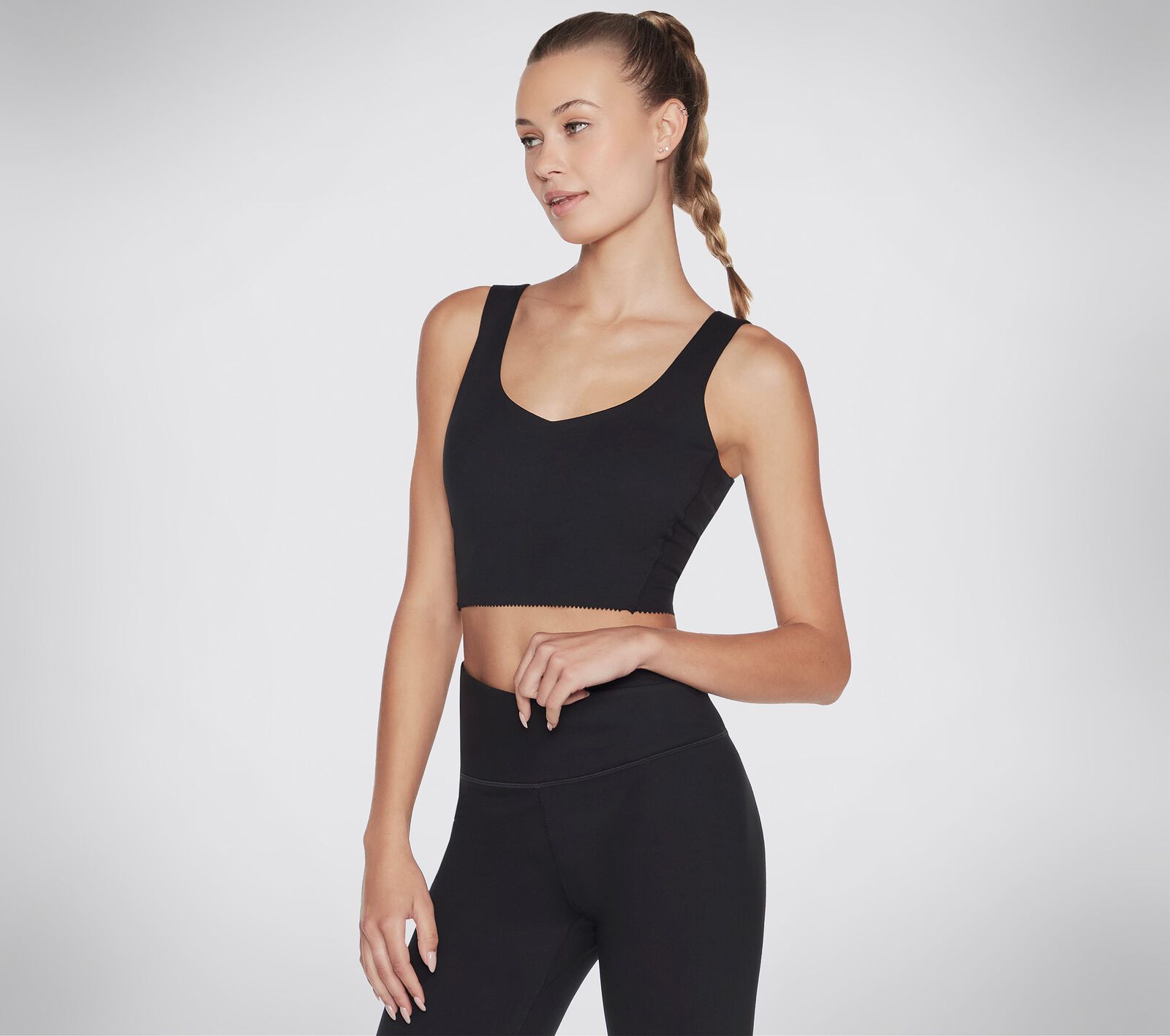 GOSCULPT Scalloped Longline Bra:
BUY IT NOW:
£45 / skechers.co.uk
Feel secure and supported while activating your workout motivation with the Skechers GOSCULPT™ Scalloped Longline Bra. This crop-top length sports bra features a GOSCULPT™ knit fabric with a semi-sweetheart V-neck line, scooped back and medium-light support. Plus, the breathable active 4-way stretch fabric offers moisture-wicking properties to keep you feeling fresh.
Shop the full range at skechers.co.uk and across Skechers stores nationwide.
Discover the top workout trends to try this summer