Want to get your sweat on this summer but not sure where to start? Check out the top workouts trends, kit and events for summer 2023 to get in your best shape, both physically and mentally.
It's good to mix up your workout routine from time to time. With the warmer weather and lighter evenings, summer offers the perfect opportunity to try something new. Get inspired with the latest workout trends for summer 2023…
12 workout trends to try this summer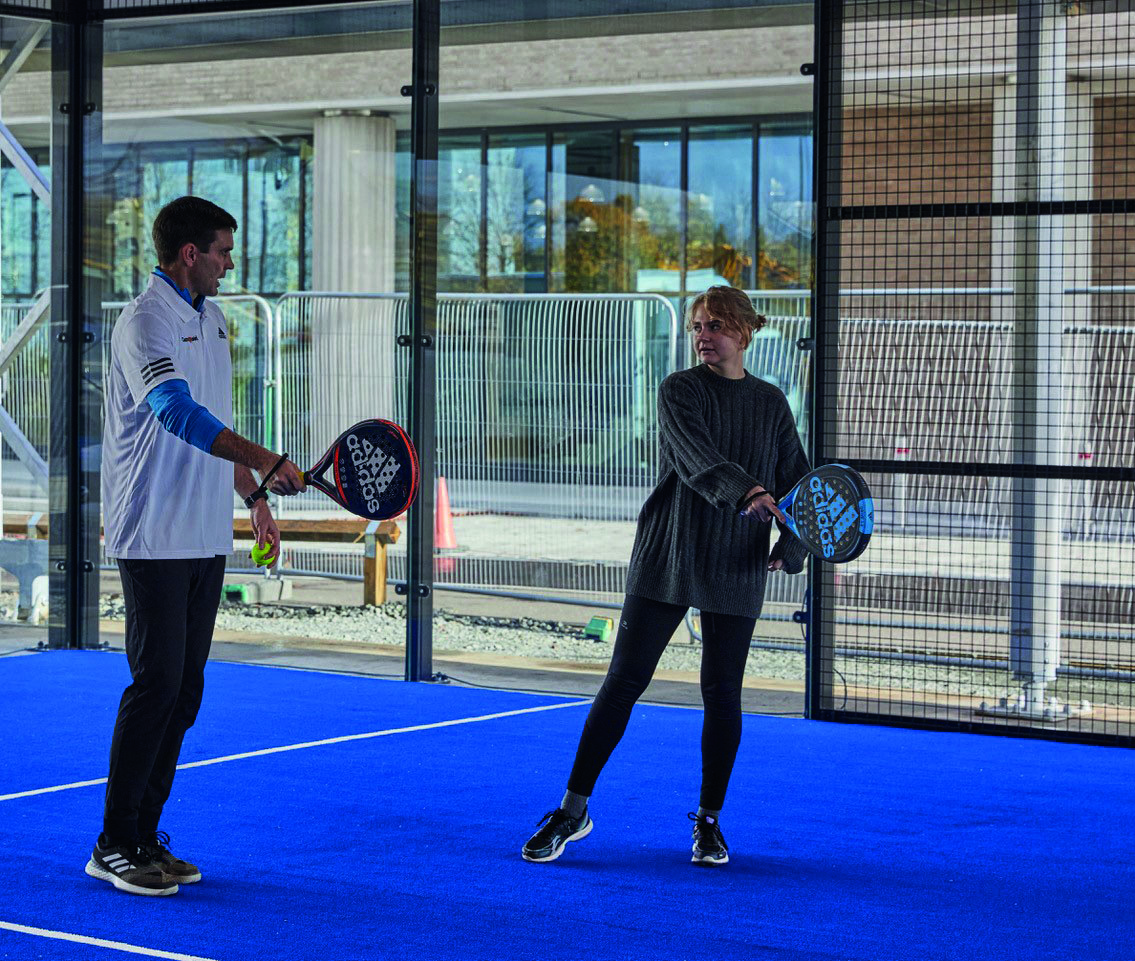 1. Give padel tennis a go
If you love tennis or squash, padel may be the game for you. Played in pairs and incredibly easy to master, padel is played on a court similar to a tennis court, but 25 per cent smaller and with glass walls that the ball can rebound off. The ball is similar to a tennis ball, but with less pressure, and the bats have a shorter handle and no strings.
To play, the sport is scored in sets of six games with a two-games difference (or tiebreaker) if the game is split. The best of three sets wins the match. A full list of padel venues in the UK can be found at better.org.uk. Plus, clubs including David Lloyd are also rolling out padel courts on their sites.
2. Try the 12-3-30 workout trend
We can't have sun all the time, so for those rainy days why not head for the treadmill and give the 12-3-30 workout a go? This TikTok workout trend (which has had 12.8 million views so far) was created by social media star Lauren Giraldo and follows a simple format: set your treadmill to a 12 per cent incline, set your speed to 3mph, and walk for 30 minutes. Why do we love it? Because it's low impact, great for fat loss, plus will lift and tone the bottom!
3. Eccentric training
Lifting weights is great for building lean muscle tissue and boosting the metabolism, but what if we told you lowering them was most effective? Researchers from Edith Cowan University found lowering weights (AKA eccentric training) to be more effective when increasing muscle strength.
Michael Mason, a fitness coach and owner of Human Optimisation Project, recommends lifting a weight and then bringing it back down as slowly as possible – think, 10 seconds up and at least 10 seconds down.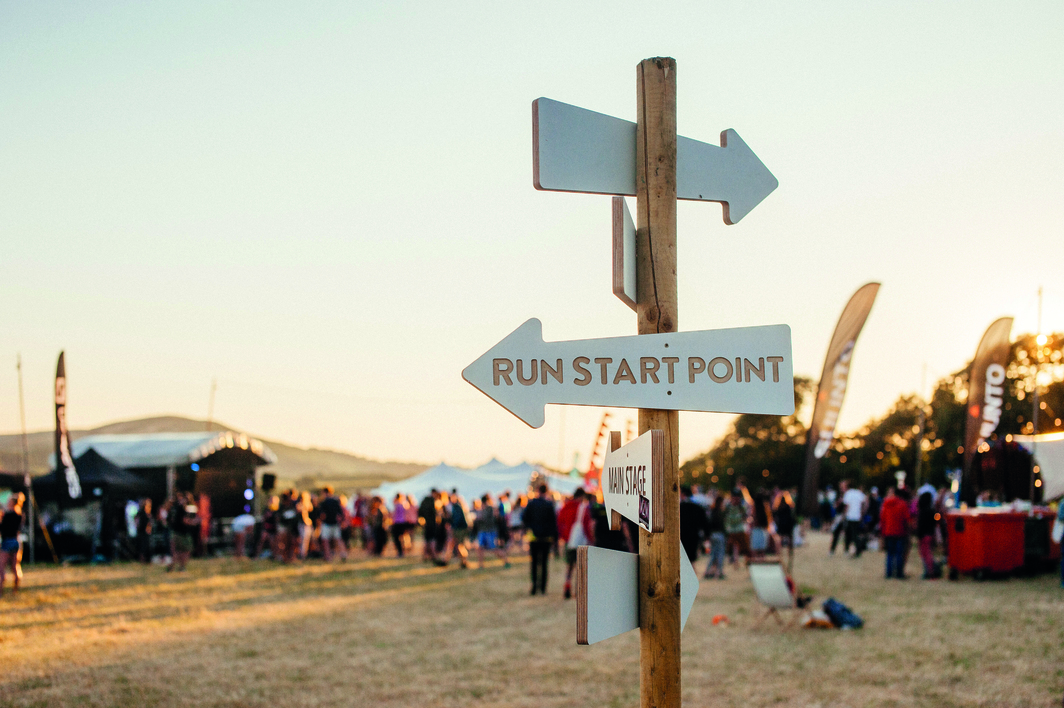 4. Head to a fitness festival
For the ultimate summer workout fix, look for a health and fitness festival. Now in its seventh year, the Love Trails music and running festival returns to South Wales on July 6-9 (tickets from £179).
By day, festival-goers can enjoy runs with like-minded people as well as take part in unlimited yoga, surfing and wild swimming sessions. By night, the party starts with live bands and DJ sets until late. There's a guided run to suit everyone, from 3K jogs to 55K stomps, and plenty of inspiring talks and workshops to delve into. If you like to explore hard and play hard, this is the place to be this summer.
5. Try Jazzercise
If you're a fan of everything jazz, dance, Pilates, kickboxing, resistance training and yoga, you'll love Jazzercise. The fast-paced, energetic routines are back and designed to improve endurance, strength and flexibility. In fact, just one 55-minute session could burn up to 800 calories. Find a class near you at jazzercise.co.uk and get your jazz shoes on!
6. Train to gain
Get empowered through weightlifting at Lift Studio LDN, where the ethos is 'it's not about how much you've lost, only what you've gained'. A women's weight training community, the focus is on everything you can gain – physically and mentally – from learning the strength training fundamentals.
7. Take on a summer challenge
Smash your summer goals by taking on the Shreddy Girl Summer Challenge now! This six-week challenge kicks off on May 22nd and provides users with a variety of daily workouts, plus the chance to win a cash prize of £5,000!
Whether you want to work out at home, in the gym, or do a bit of both, there's a workout to suit your style. Simply choose from three different sessions: Strong, Transform, and Balance, and get ready to reap the daily results. Are you up for the challenge?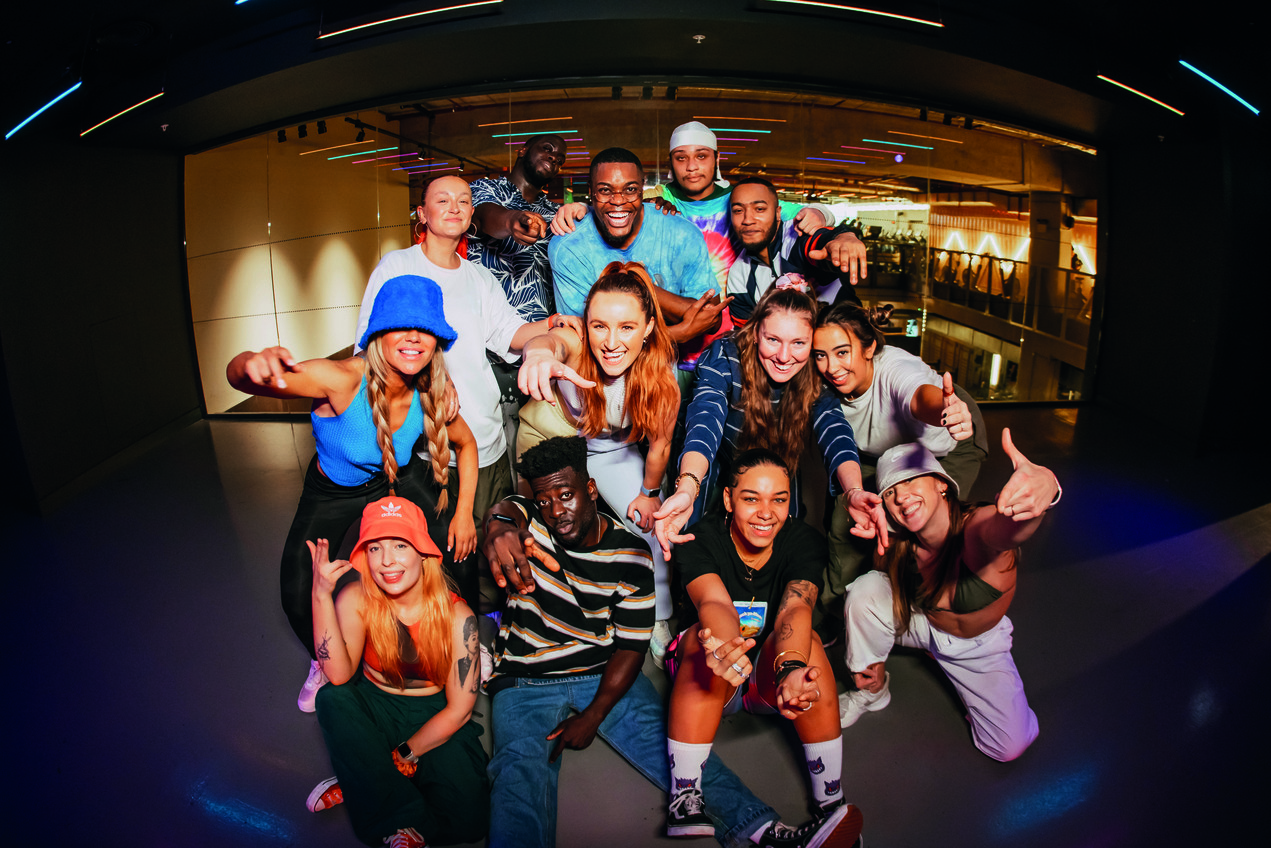 8. Try the TikTok workout trend: the shuffle
For a fun TikTok workout challenge that will get your lower body moving and heart pumping, try the shuffle. The dance style is called shuffling because of the way the dancers slide their feet against the floor, and now there's a way to learn it properly.
Gymbox has introduced The Shuffle class to its summer timetable. Whether you're in it for the training, tunes or community,  this fast-paced footwork workout challenges class members to master the moves and test their co-ordination, all to a soundtrack of house dance, old school, hip hop and rock music. Expect fun music, rapid feet and a lot of laughs.
9. Head to health summits
Would you like to further your fitness journey and learn more about bio-hacking, nutrition, longevity, fitness, preventive and functional medicine? The Health Optimisation Summit (tickets from £149) takes place June 17-18 in London, and is for anyone serious about learning the tools, tips and tricks to maximise their health and fitness. Expect to hear from founder and bio-hacker Tim Gray, nutritionist and hypnotherapist Marisa Peer, nutrition scientist Dr Jolene Brighten, and more.
10. Try crossrope cardio
As an excellent cardio workout, skipping burns calories equivalent to running a 7:30-minute mile, and is something almost anyone can do because it's low impact. Done properly, it targets most muscles, with very little stress on the hips and knees, which is why we love the sleek and stylish Crossrope AMP (from £179).
Not only does this rope come with a fast clip connection that allows you to change ropes from a weighted to a speed rope, but it's also Bluetooth-enabled so you can track your jumping metrics (number of jumps, time spent jumping, calories burned). You can even compete with other jumpers on the app! For £11 a month, you'll also get access to 2,000 easy-to-follow full body, HIIT, strength and endurance workouts, with new workouts launching each week.
11. Wear workout dresses
Does the sunshine leave you looking for your nicest dress? Well, there's no need to switch it for gym wear when you work out, because workout dresses are all the rage this summer. With a built-in sports bra, and hidden shorts that will leave you feeling comfy and well-covered, we love the Sweaty Betty Power Gym dress (£100). Work out, then run errands in style!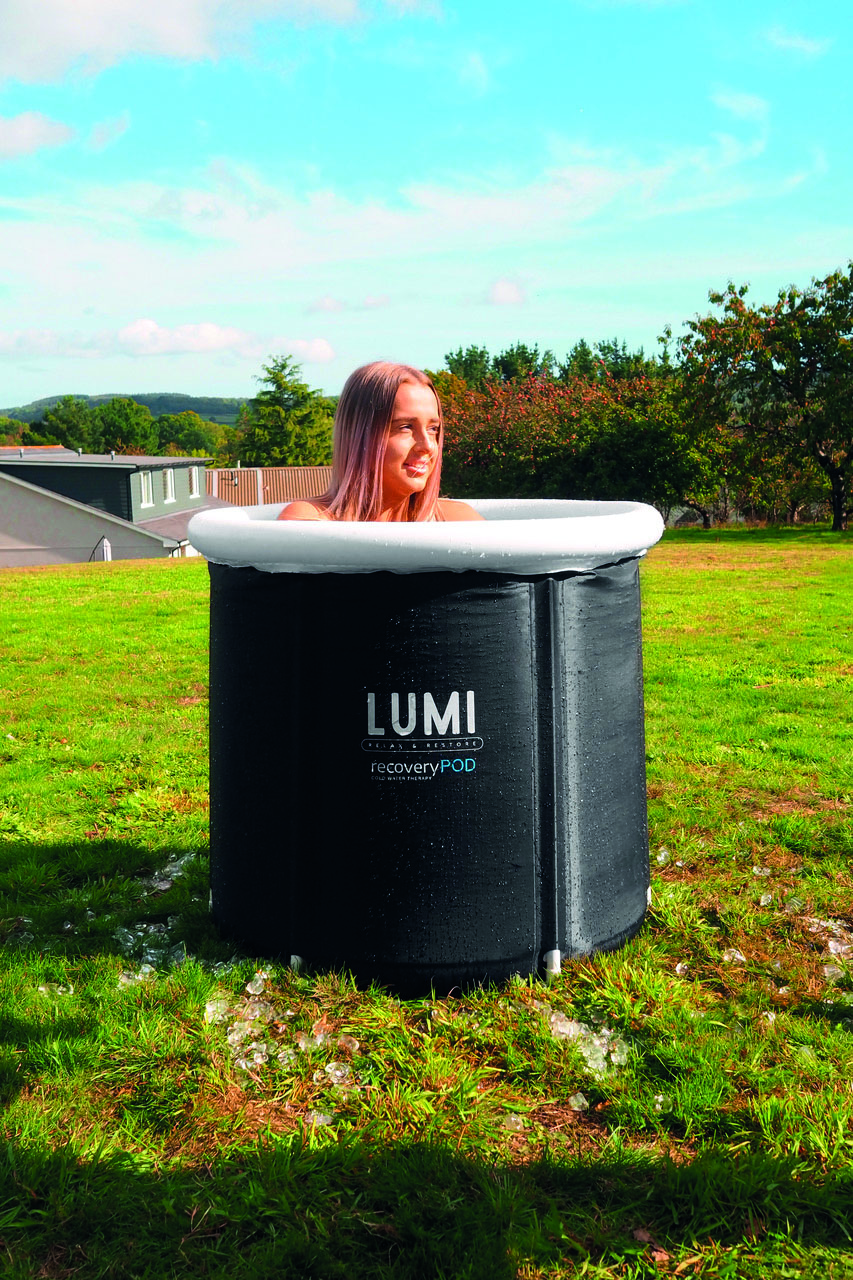 12. Brave cold water therapy
Looking to cool down after a run in the heat? Lumi Therapy's Portable Recovery Pod Ice Bath (£125) will soon help you do that. Reported to aid recovery whilst boosting the immune system, the cold-water plunge pod is fully portable and has five layers of thermal insulated TPE protection that keeps the water at a steady temperature. There's no need to add ice! All you do is fill it up and immerse yourself in the pod for up to two minutes, letting the cold water work its magic.
Words: Lucy Miller | Additional words: Sarah Sellens | Photography: Shutterstock, various brands