Looking for the best period-proof activewear? Jo Ebsworth puts the latest period-proof leggings and shorts, through their paces, to test their comfort, fit and absorbency.
Ever worried about leaking when training or playing on your period? Or felt exposed in sportswear that risks putting the wings and strings of your disposables on display? If you're after the best period proof activewear, you're not alone. It's a problem that Brisbane City FC Captain and Modibodi ambassador Jamilla Riley is only too familiar with.
Related: Can I exercise while on my period? Benefits & what to avoid
'As someone who menstruates and plays soccer in a white uniform, I can attest to the discomfort and anxiety that combination can create, particularly when you are young,' she explains. 'You spend your time shamed by the fear of leaks, and it can take all your mental strength to refocus on the game at hand.'
Menstruation and sports
Indeed, research conducted by Adidas into understanding the physical, emotional and societal barriers that exist to female sports participation found one-in-four teenage girls are dropping out of sport, with 65 per cent of menstruators reporting 'leaking' as their number one concern.
Related: Exercise and the menstrual cycle: advice and workout plan
But it's not just girls who are letting their periods prevent them from exercising. A UK-wide poll of 2,000 women conducted by Populus found that 54 per cent of participants stopped exercising due to their menstrual cycle, with that number rising to 73 per cent among 16- to 24-year-olds.
Of course, this reduction in participation can be attributed to several factors, including pain, bloating and low mood, but the risk of leaks and worries about revealing bulky pads in your leggings certainly won't help the situation. Thankfully, however, there is a high-tech solution to the issue in the form of period-proof activewear, specifically design to protect you against leaks and boost confidence in a way that is invisible, comfortable and non-restrictive.
Related: Yoga for PMS: best poses to reduce symptoms 
What is period-proof activewear?
Various types of period-proof leggings and shorts are available in a range of absorbencies to suit your flow and choice of period protection. While some are meant to be worn in conjunction with a tampon or menstrual cup for an extra layer of protection, others are designed to be worn alone, so you can bleed freely without having to worry about leakages or odour.
Another bonus with the latter type of period-proof activewear is that it can be chucked in the washing machine and worn time and time again, so it's highly sustainable, eliminating the need for additional disposable period products such as tampons, pads and panty liners, which sadly go on to pollute our seas or end up in landfill (and take more than 400 years to decompose).
Even better, period-proof activewear isn't restricted to use only when Aunt Flo pays a visit. Each style we tested here can be worn all month long, boasts the same handy features and sweat-wicking fabrics you'd expect from your regular activewear, and can help absorb vaginal discharge, sweat and bladder leaks, so you can focus on your fitness while feeling safe, secure and odour-free.
Discover the best activewear garments for sweaty gym workouts
What you need to consider when you're buying period-proof activewear:
Choose your absorbency: Consider what level of protection you need, based on the lightness or heaviness of your flow. Remember, some styles are designed to be worn in addition to tampons or menstrual cups, while others can be worn on their own and absorb from as little as one tampon's worth of blood, up to three or four. Choose what works for you.
Find your fit: The right fit is essential. Period-proof activewear that's too small could lead to irritation and chafing. Too big, and you might find the built-in knickers with absorbing capabilities move around. Always remember to keep the removable sanitary liner in place when trying on, otherwise you won't be able to return them if they don't fit properly.
All in the details: Your period-proof activewear should possess the same attributes as your regular workout kit. Don't buy period-proof leggings without pockets if all your other leggings have pockets to hold your phone and other essentials. Think about the qualities you look for, from higher waistbands and zip pockets to breathability, and buy accordingly.
Best period-proof activewear in 2023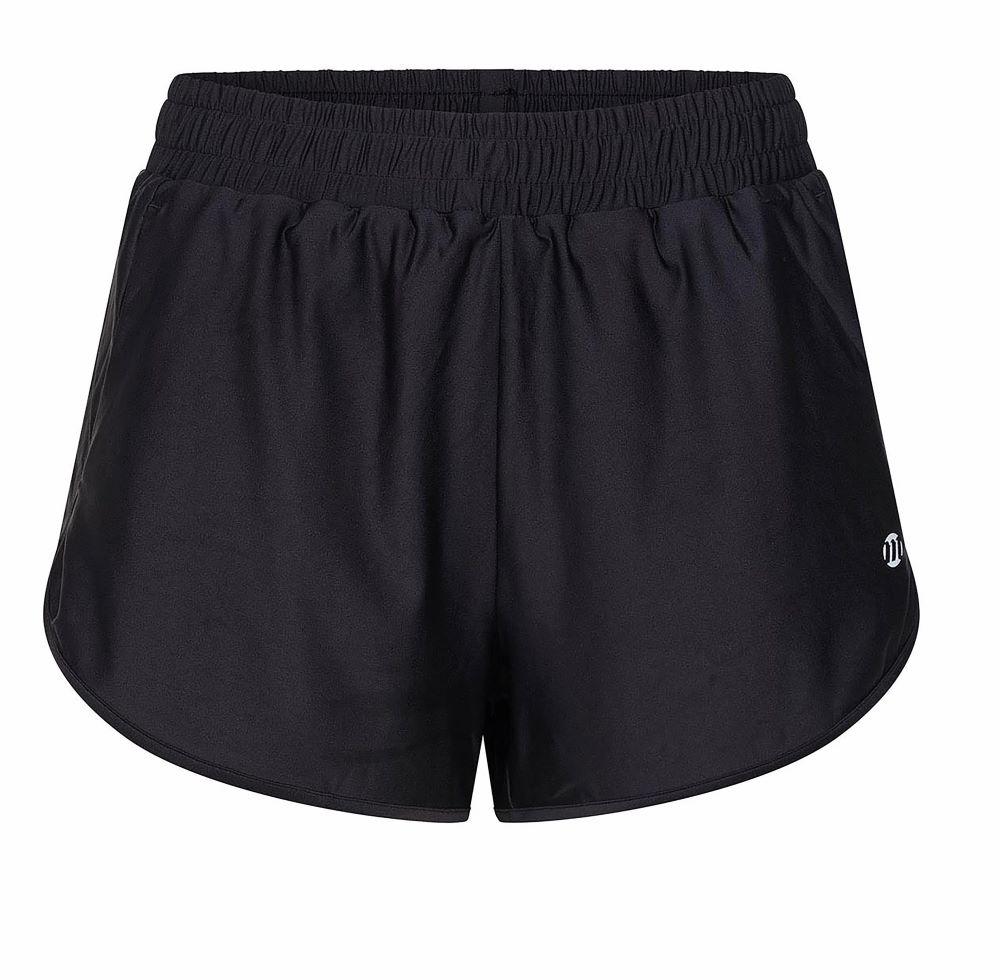 WF Editor's Choice:
BUY IT NOW:
$39 / £32, modibodi.co.uk
Style: 5/5
Comfort: 5/5
Function: 5/5
Even without their incredibly effective period protection, these sweat-wicking shorts are fantastic in their own right. Made from a buttery-soft, extremely stretchy and supremely lightweight fabric (made from 78 per cent recycled materials), these shorts work with your every movement and feature lots of extra details such as a wide elasticated waistband with an internal drawstring cord, two pockets on the hips, and a nicely sized zip pocket on the back for essentials.
And then there's the breathable, built-in, 3mm-thick Modifier Technology lining, suitable for 'moderate-heavy flows', which holds up to 15ml (or three teaspoons) of liquid, is super absorbent, and even stain-, odour- and bacteria-resistant. Reasonably priced, available in sizes XS to 2XL, and perfect for running, workouts, kickboxing and everything in between, I'd also happily sleep in them on hot nights when I'm on my period, thanks to the level of security and comfort they provide.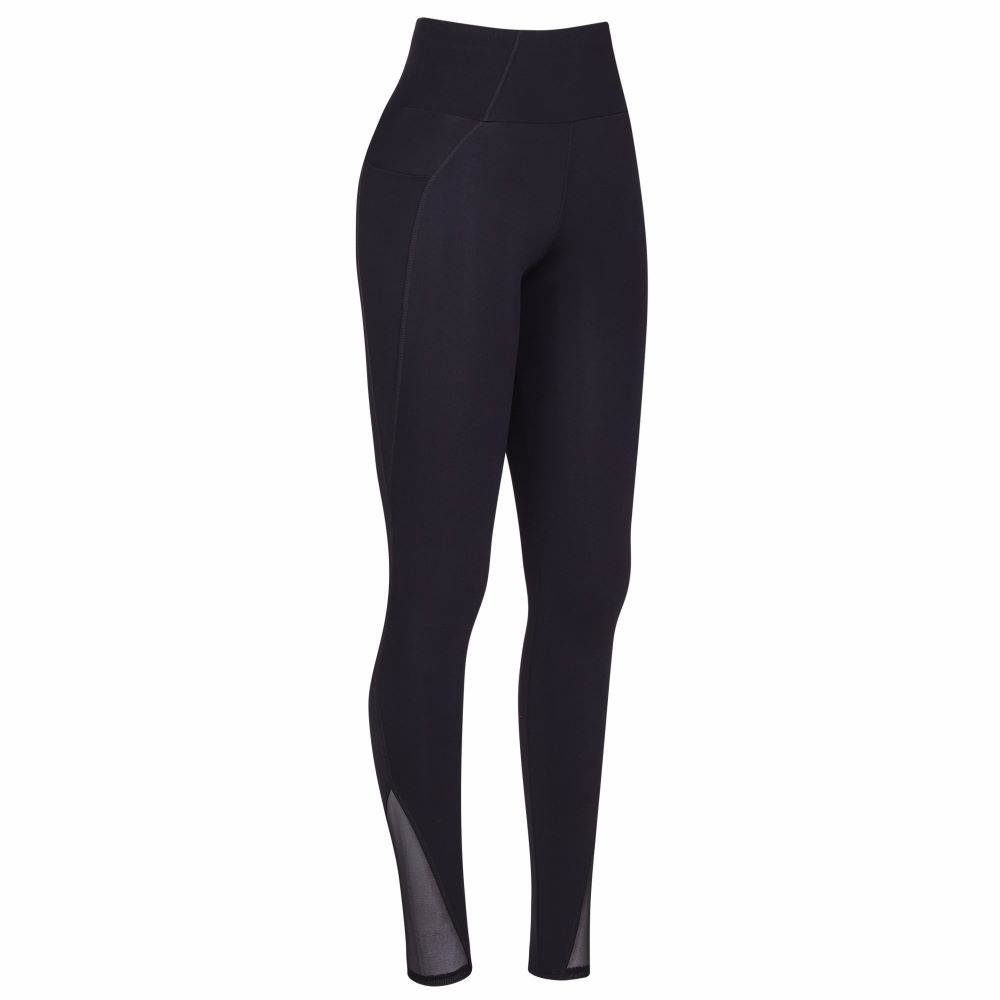 WF Endorsed:
BUY IT NOW:
$116 / £85, pantys.com
Style: 4/5
Comfort: 5/5
Function: 5/5
Clinically and gynaecologically approved, these leak-proof leggings from absorbent underwear brand Pantys feature multi-layer lining technology with quick-drying, breathable and antibacterial qualities. While the absorbency level isn't specified, they effectively absorb everything from menstrual blood and sweat to bladder leaks and vaginal discharge, to keep you feeling clean, dry and fresh without the need for disposable protection.
Made from a thick, figure-smoothing fabric with built-in SPF50+ protection, these leggings – available in sizes XS to XL – are pricey but stylish, practical and very comfy, with a wide waistband, mesh panels for extra ventilation, and two pockets on the thighs. The briefs aren't seamless, so you do get VPL, and the pad makes a slight rustling sound during big moves such as squats. But I doubt anyone else would hear a thing, and there's no sign of any extra bulk at the back.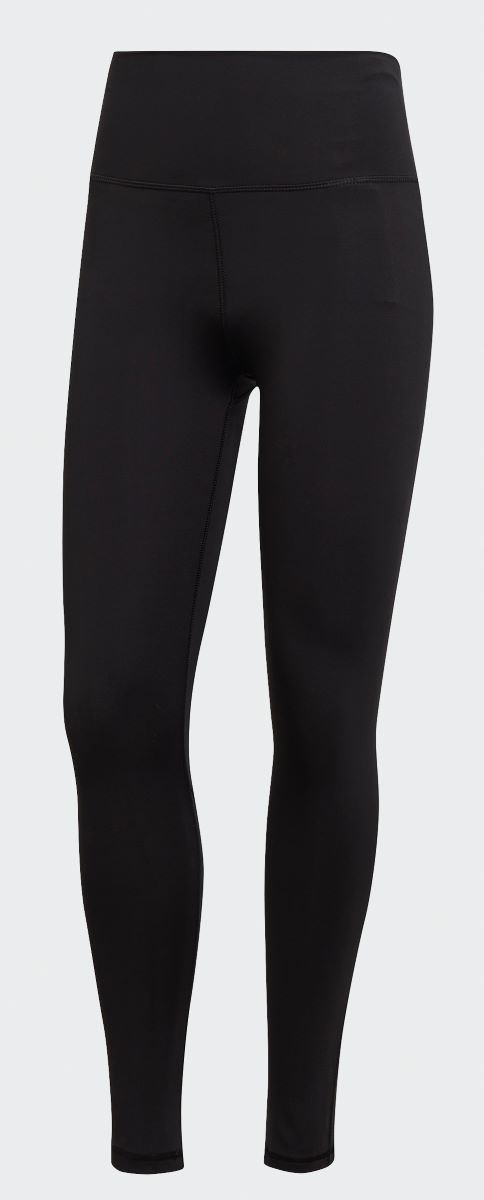 BUY IT NOW:
£55, adidas.co.uk (currently unavailable in the US)
Style: 4/5
Comfort: 5/5
Function: 4/5
Sleek, streamlined and silky, these lightweight-yet-opaque leggings are designed to be worn with a tampon, menstrual cup or pad. For that reason, the built-in layers of 'no-show pads' feel thinner than the other bottoms on test here and are completely invisible from every angle (the knickers are also seamless, so there's no VPL).
Made with at least 60 per cent recycled materials, using supportive, shape-retaining, four-way stretch Adimove fabric, you get an effective layer of extra protection from leakages that doesn't restrict movement, but there's no odour-controlling properties if that's a concern.
Available in sizes from 2XS to 2XL, they have a squat-proof, high-rise elasticated waist, and while there's no side pockets, there is a small internal waistband pocket. Overall, a very comfy pair of sweat-wicking leggings suitable for all workouts, and no one will ever know they have extra protection concealed within.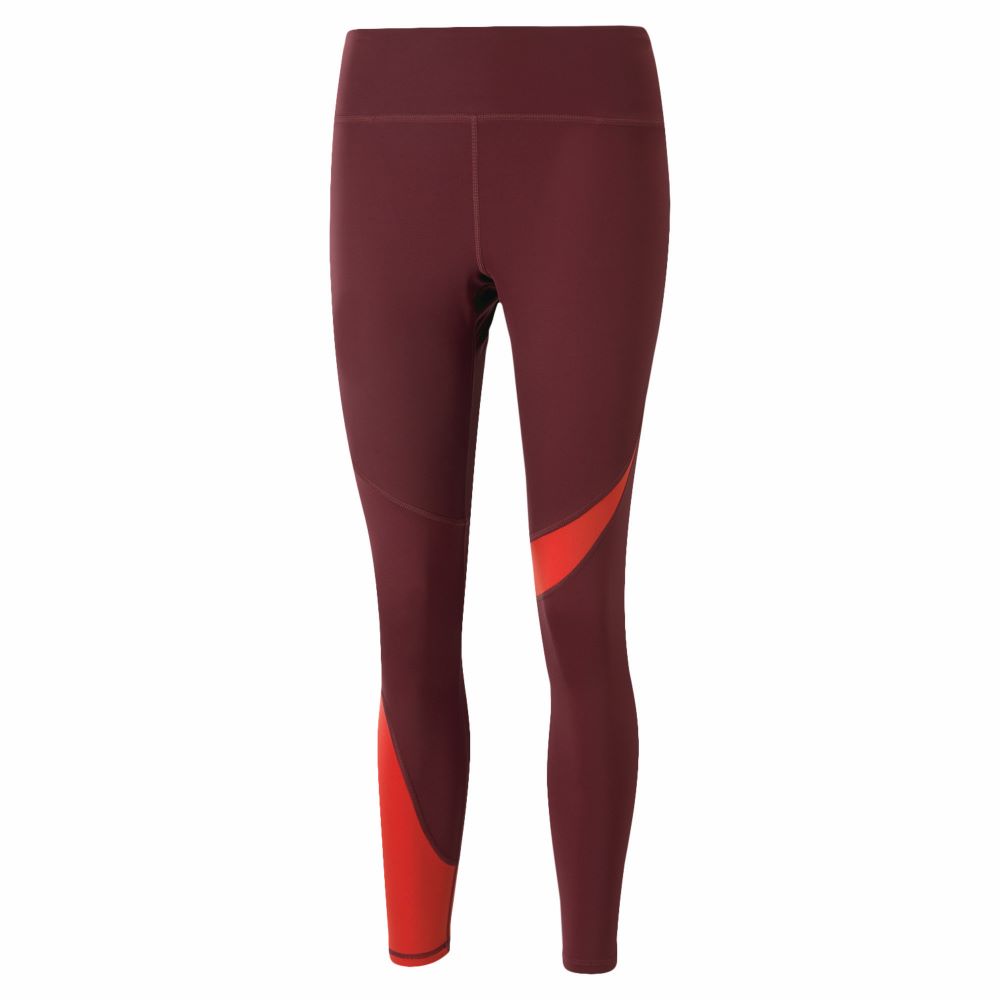 BUY IT NOW:
$80 / £62, puma.com
Style: 4/5
Comfort: 4/5
Function: 5/5
The period-proof activewear collaboration between Puma and Modibodi came about specifically to encourage more girls and women to stay in sport, and the result is stunning. As with the Modibodi Recycled Running Shorts, these sporty yet stylish sweat-wicking leggings have the same concealed absorbent technology, using soft merino wool, and hold up to 15ml of blood, sweat and discharge to fully replace disposable alternatives.
Available in sizes XS to XXL, you get a choice of two colourways – Black & White, and Aubergine & Burnt Red – and they have a lovely high waistband with a large, concealed pocket at the back, although, if I'm being picky, I would have like a pocket or two on the legs for the price. Designed for all activities, there's hardly a VPL in sight, and you can't see the absorbent layers, leaving you to run, jump and kick without worrying about leaks or bulkiness.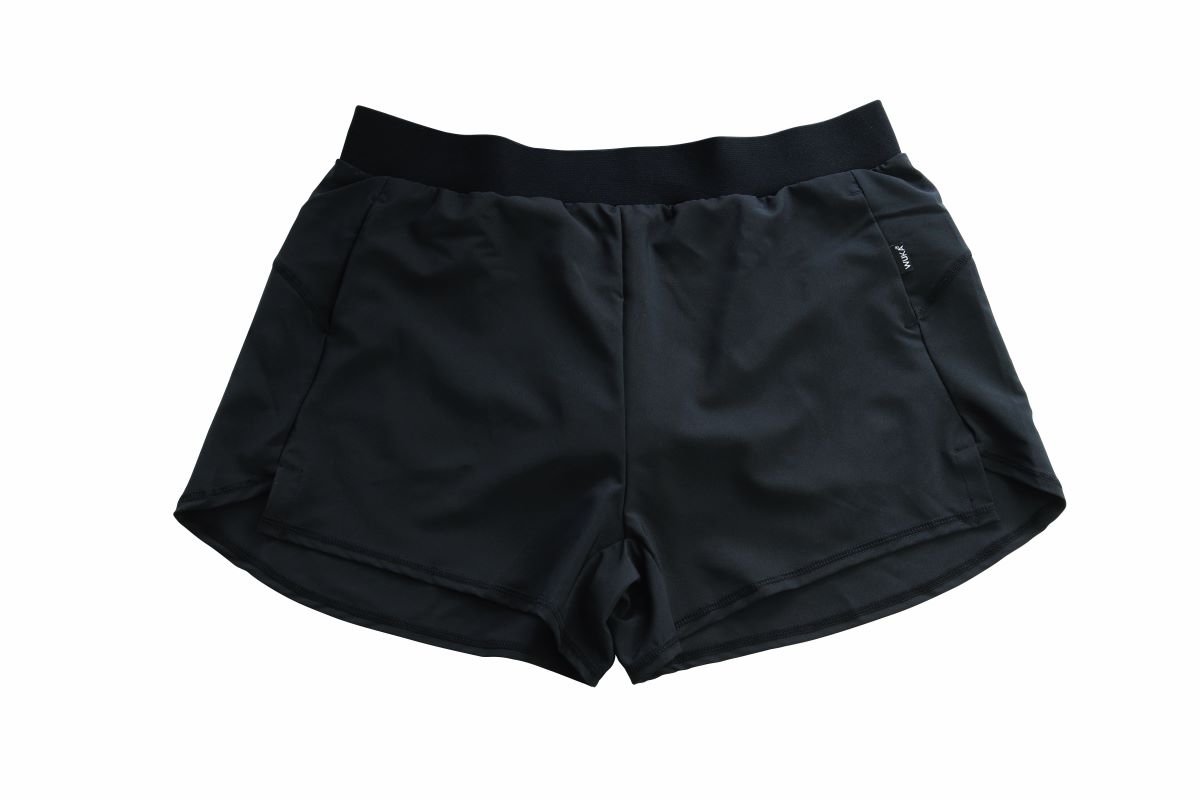 BUY IT NOW:
$43 / £39.99; wuka.co.uk
Style: 4/5
Comfort: 4/5
Function: 4/5
These sporty-looking shorts from period-proof underwear brand Wuka provide breathable, leak-proof period protection that holds up to 15ml of flow on the move. Made from soft TENCEL, the 'medium flow' absorbency layers truly lock in periods, pee and sweat to leave you feeling dry and comfortable hour after hour, and make disposable period protection products redundant.
However, while these shorts have a typical running shorts design, I found them a bit too low-waisted and restrictive for gym workouts and runs, mainly due to the woven recycled polyester fabric that had very little stretch or give. There's no zip-pocket, either, to carry essentials safely, and I struggled to get my hands into the two small hip pockets. That said, I would happily wear these figure-flattering short shorts on long walks, hikes, hot days and holidays, whether I'm on my period on not (there's zero VPL or bulkiness).