On the lookout for the best sports sunglasses for women? Look no further! Emma Lewis and Lucy Miller test the best sports sunglasses for women to help you stay fit, look stylish and protect your eyes this summer…
Are you in the market for some new sports sunnies this summer? Remember to think about more than just keeping that crow's feet at bay as you sip cocktails and look hip on a sun terrace. Sports sunglasses for women have to work a lot harder than fashion types as you'll likely be moving more, and at speed, while you sweat more.
You may also be making sudden movements and experiencing more extreme or changeable conditions and terrain. And what if you crash or fall, or an object hits your lenses? They need to be able to cope with impact as well as those harmful UV rays.
What to look for in sports sunglasses for women
Style
We asked the people at performance eyewear brand Bollé (established in 1888 so they know their stuff!) to give us some tips on what to look for when buying for active use. 'Wraparound styles are a must for serious sportspeople,' says a spokesperson. 'As well as blocking more sun, especially at the sides, they'll help keep out wind, dust, grit, pollen and bugs!'
Retro-looking, curved, one-piece 'shield' styles are on trend at the moment, upping the style stakes, too. 'Make sure the glasses have rubberised ends of arms (aka temple tips) and nose pads to help stop them slipping, even when you're sweating heavily,' they add.
Frames
As for the frames, high-quality, flexible, durable types are best at handling a lot of action without snapping, and will be more comfortable to wear, too. When it comes to lenses, it's worth paying more for good-quality, impact-resistant polycarbonate or NXT with a scratch-resistant coating. 'This is especially important for cyclists, so choose the right lens for the light conditions,' continue the bods at Bollé.
'Just think of a stone flying up and hitting a car windscreen…' SunGod's 8KO material is claimed to be clearer, stronger and lighter than most other polycarbonates with more scratch-resistance, or NXT is another mega-tough, superlight material giving amazing visual clarity.
Lenses
Next, it's time to choose the lens colour, or combo of lenses, to suit you and your budget best. Would you rather have interchangeable lenses, photochromic (that react to light) or is a dark pair for bright, sunny days your priority? Would prescription lenses enhance your experience?
Once you've found a pair you like the look and sound of, check the fit and stability. Too loose and they could slip down or fall off, which won't help your sports performance and could be dangerous. Too tight, and they could cause a headache. Check that they work with your cycle helmet and in a cycling position if you'll be wearing them on rides.
Lastly, note that darker lenses do not necessarily mean more UV protection, warns the American Academy of Ophthalmology. And beware of fakes, counsels
Bollé
: 'You wouldn't wear fake sunscreen, so don't choose fake eyewear.' Your eyes are really important, so invest in them.
What UV level do I need in sports sunglasses?
When buying a pair of sun-safe sports sunglasses for women it's best to do your research. 'Choose some with a UV400 protection that can filter out up to 99 per cent of UVA and UVB rays,' says Tailor.
'This is because the harmful effects of UV radiation can cause irreparable damage to different parts of the eye, causing corneal damage (the transparent tissue that covers the front of the eye), cataracts (a clouding of the normally clear lens of the eye) and macular degeneration (when a part of the retina called the macula is damaged) and, in some cases, visual impairment or sight loss.'
'UVA rays are less damaging than the intense UVB rays, yet the latter are far stronger in the summer months,' she adds. 'Therefore, it's imperative that your glasses have UVA and UVB protection, which you can check by looking at the frame for a CE or UV400 mark – this confirms they conform with the EU standards.'
Know the sunglasses lingo
Here are some terms that you may not be familiar with…
Temples: The slightly confusing techy term for the arms of the glasses.
Category 0-4 ORA % VLT: Lenses are graded according to how much light they let through, and range from Category 0, which give you 80-100 per cent Visible Light Transmission (VLT) so are clear or nearly clear, to Category 4, which are very dark, with just three to eight per cent VLT. Category 2 can be a good all-rounder to cope with changeable conditions, or Category 3 for sunny days.
Photochromatic Lenses: These automatically darken in bright light and lighten in low light. Darkening normally takes around 30seconds, while lightening can take five minutes.
Polarised Lenses: These cut reflected glare from surfaces such as water and shiny surfaces, and can be particularly useful for watersports and fishing, as well as driving.
Mirrored Lenses: A metallic coating on the lens that's great for really bright sunshine, helping reduce the visible light that comes through your sporty sunglasses.
KIT TEST: 9 best sports sunglasses for women
Inspired by Miami's sporty scene, expect compliments a plenty when wearing the stylish Bayside glasses by Silhouette. These beautiful shades boast a sporty, minimalist look thanks to their rimless and ultralight frames. And yet, they also pull out all the stops when it comes to eye protection, thanks to their photochromic and polarised lenses, which offer 100 per cent UV protection against not only UVA but also UVB light.
We loved the fact that the lenses can also be 1:1 optically glazed with a prescription and offer an anti-glare coating, too. The shape of the lenses also kept our eyes really well protected from strong sunlight, wind and water, without smothering the face. As a bonus, they felt and looked so feminine. A great sporty-yet-stylish pair of glasses that looked and felt great when out running or cycling, or relaxing.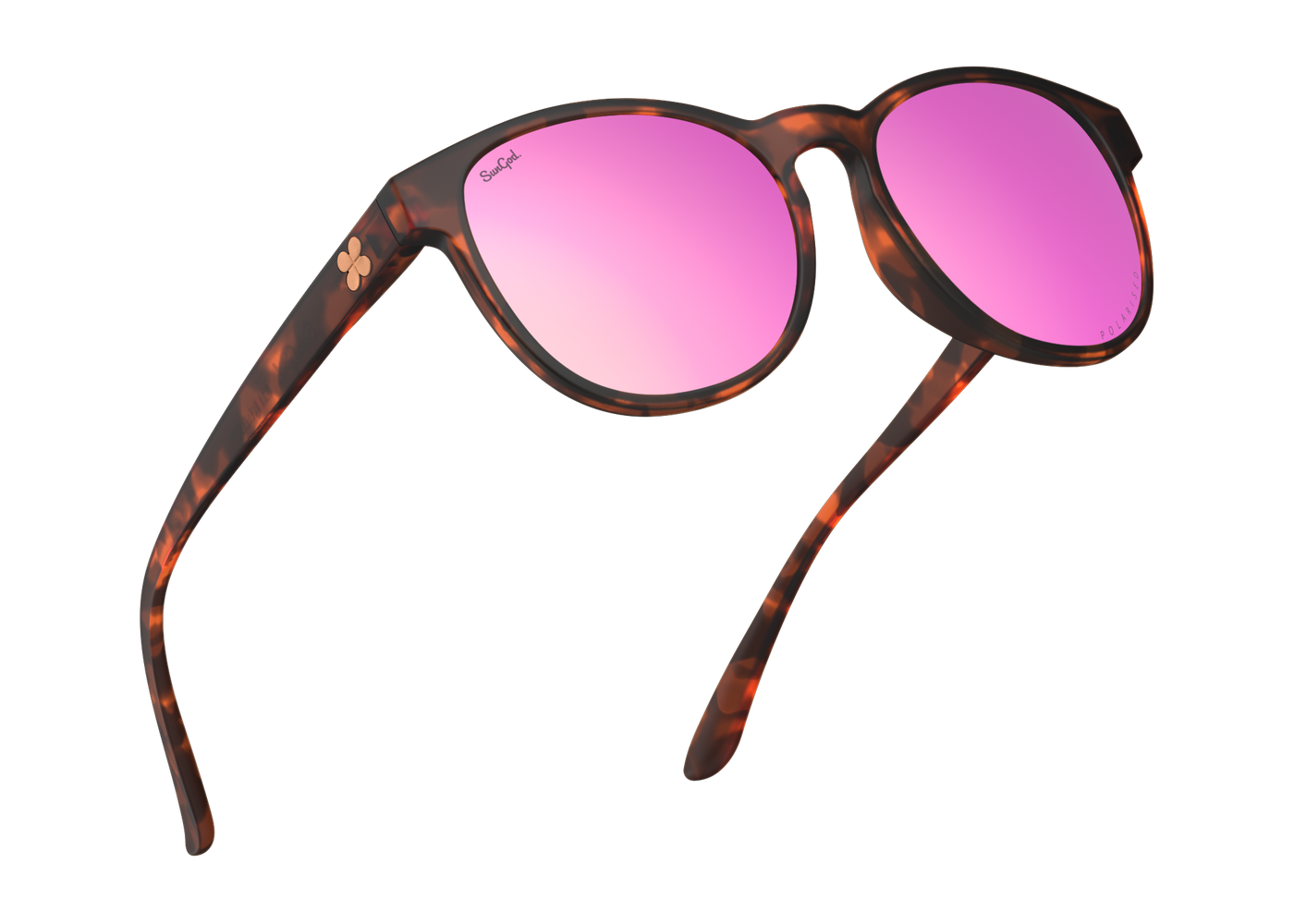 Fancy getting creative with your sports sunnies? Sungod lets you customise every part of its high-performing glasses to suit your style, from the frame to the lens colour, making them a steal at just from £55. Your finished creation will be solid – so solid, in fact, that Sungod offers a lifetime guarantee, and will replace them if you break them – but lightweight and practical enough for every adventure, on land or water.
The glasses themselves feel well-built, flexible and light on the face. They barely moved no matter how fast my activity, or how sweaty my face became, and they are saltwater-safe, too! The lens is polarised and the clarity is super, thanks to an anti-reflective and triple scratch-resistant coating. These are a really fun-looking pair of specs that offer a standard, more discreet shape than other sporty glasses on the market, while delivering all the features you need and want when exercising in the great outdoors.
The name of these glasses says it all – they're sporty-looking, bold, stylish and perfect for a jaunt in the sunshine. With a curved lightweight frame and polarised lenses, they weren't the most comfortable on test, thanks to their large, solid-looking fit – but that's not to say they didn't have handy little features, like non-slip, reinforced arms which help keep them in place.
We tested them in Matte Black/Smoke, which were fine for casual sports and yet still offered 100 per cent protection. They didn't feel as technical and clear as other glasses on the market, but at just £49, they are reasonably priced, making them a great spare pair of durable, versatile sports sunnies – perfect for casual runners who like to look cool on the move or when having a post-run coffee.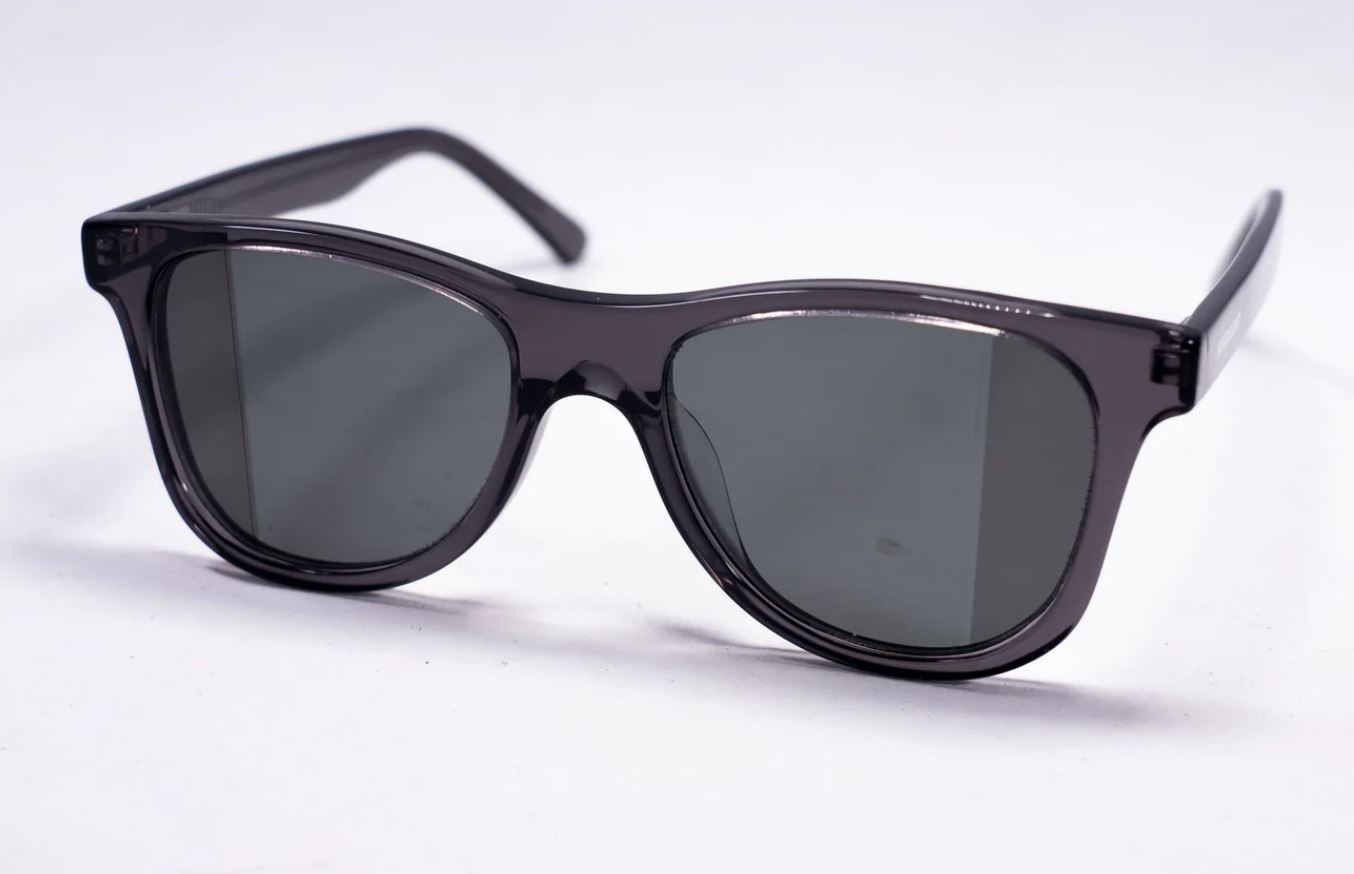 Created by 2016 Olympic gold cyclist Callum Skinner and physicist Alex Macdonald, these have been designed with road safety in mind. To do this, the guys have incorporated an optimal rearview mirror into their glasses so you can look at what's going on behind you without having to turn you head. You simply glimpse at the outer edge of the lenses, where there's a mirror built into the glasses and, voilà, you can see what's coming up behind or to the side of you.
The glasses are lightweight, and the round rims look funky(we went for the clear frame with a red lens). They also felt comfortable with a helmet. They do take some getting used too, and although we like the concept, we still felt the need to have a good old shoulder-check, especially when on busy roads. A good find for those looking for glasses for a safer commute.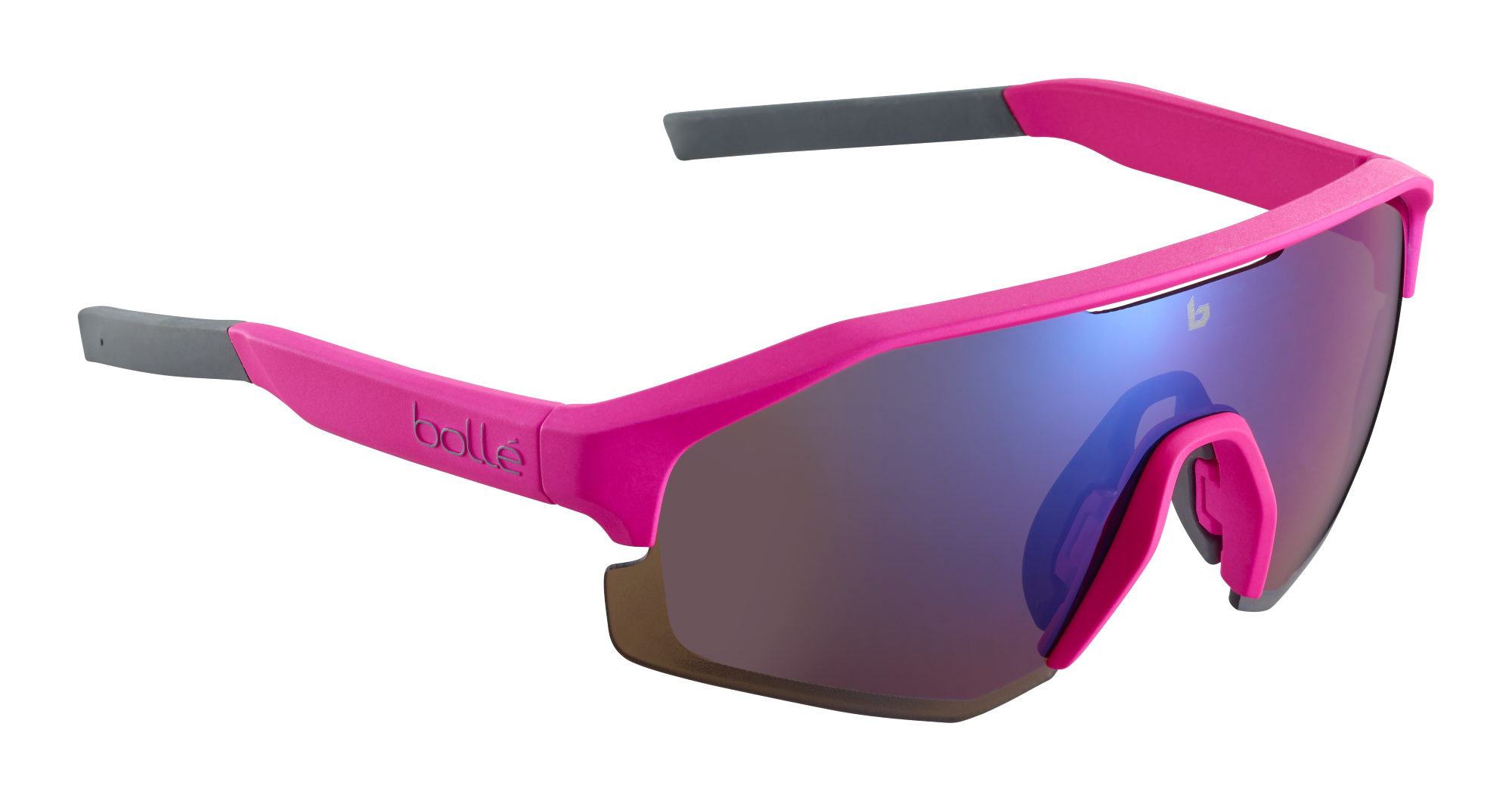 The striking hot-pink,semi-rimless frame and curved,shield-style lens give these an appealing sporty look that's more feminine than some. The Brown Blue category 3 lenses are perfect for bright, sunny days, giving very good high-contrast vision. Flattering on smaller faces, these sunglasses don't budge, thanks partly to the Thermo grip material on the nose and end of arms.
The vent at the top of the lens and anti-fog treatment help keep vision clear, plus the lens is tough, oil-repellent and anti-scratch. Don't always want such a dark lens? Buy the photochromic version, which comes with top-notch, high-contrast, colour-boosting NXT Phantom lenses (£170); or another lens to swap in. Prescription lenses are available, or you can use an optical clip-in.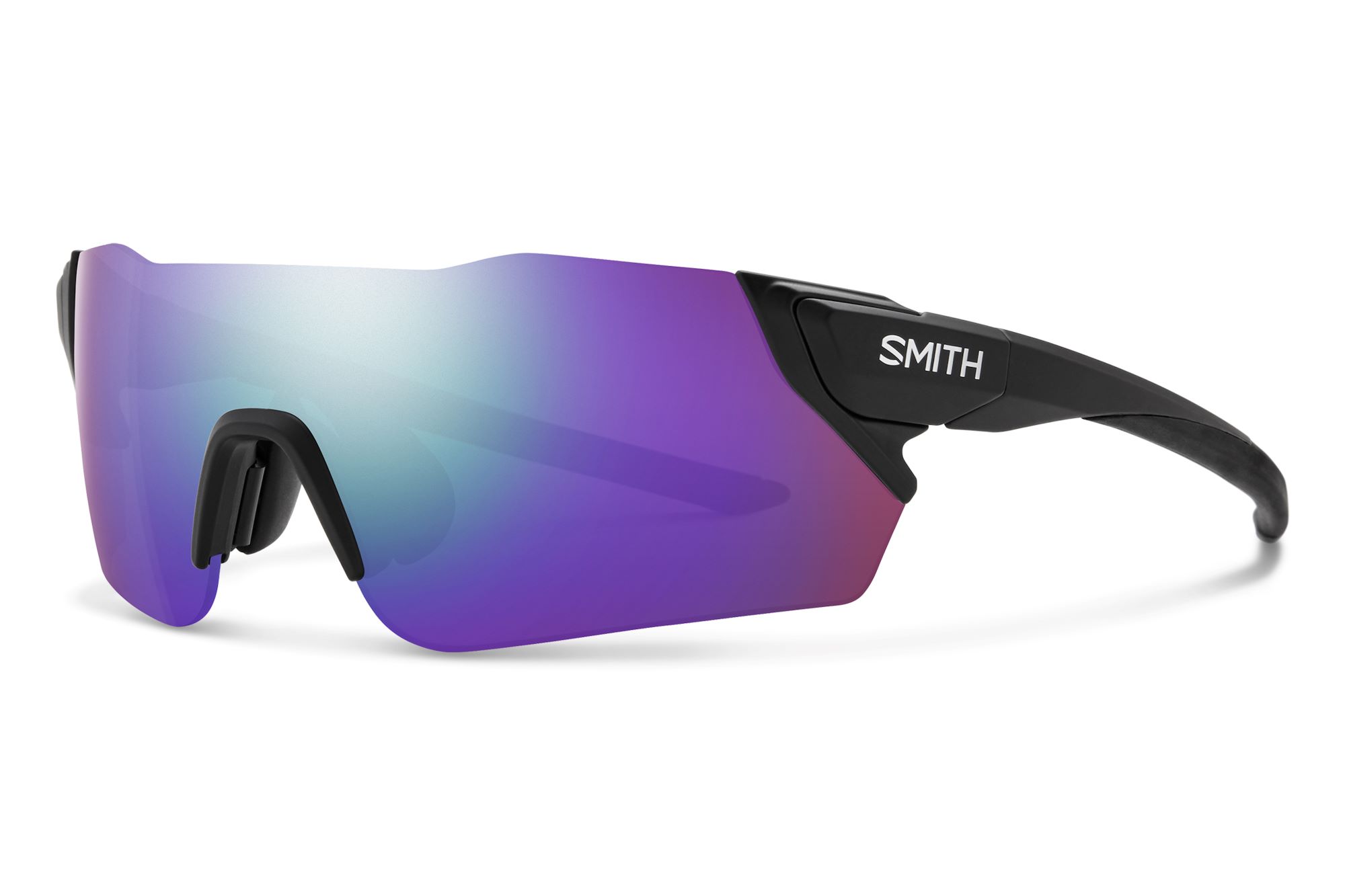 These are serious glasses for serious runners and cyclists! I was really impressed with how the Chroma Pop lenses produced amazing contrast and colour on a ride through the woods. You get two lenses to cover all conditions– one grey-based with a light-black mirror for bright light (category 3) and a rose-based high-contrast one for more overcast or changeable conditions (category 1). Just click the arms and nosepiece off and on in a flash to change lenses.
The large vent at the top helps keep the lenses mist-free and the lens shape offers plenty of coverage for cycling. No-slip arms and a two-position nosepad (click to change) keep them nicely in place. Smudge and moisture-resistant coatings do their job well too.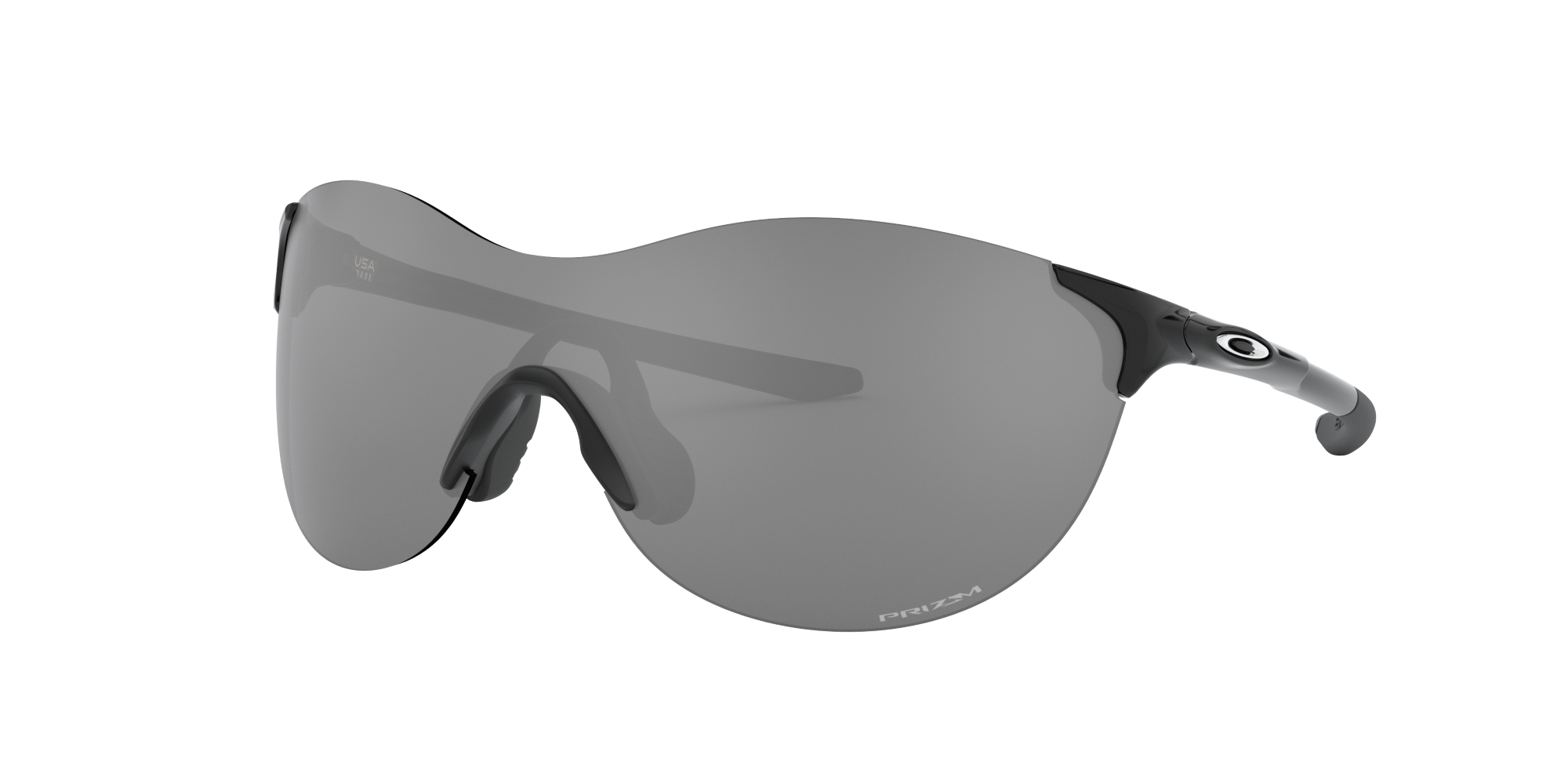 If you're serious about sport, live and breathe outdoor activity and are keen to splash some cash on a well-respected brand, the Oakley EVzero Ascend's are for you. Aimed specifically at women, these rather futuristic-looking glasses are completely frameless, making them a great lightweight pair of sunglasses that offer excellent clarity in bright conditions. Plus, they have a 'barely there' feel despite the extensive coverage from the large lenses.
Even though there's no frame at the top of these glasses, they feel super-protective on the face and offer great coverage and distortion-free, crisp vision across the entire lens. The hydrophobic coating also did a good job of keeping the lenses clear of rain and sweat. They fitted my small, heart-shaped face securely and left me to fully immerse myself into my activity without needing to worry about slippage or fogging up. A great sporty-looking pair.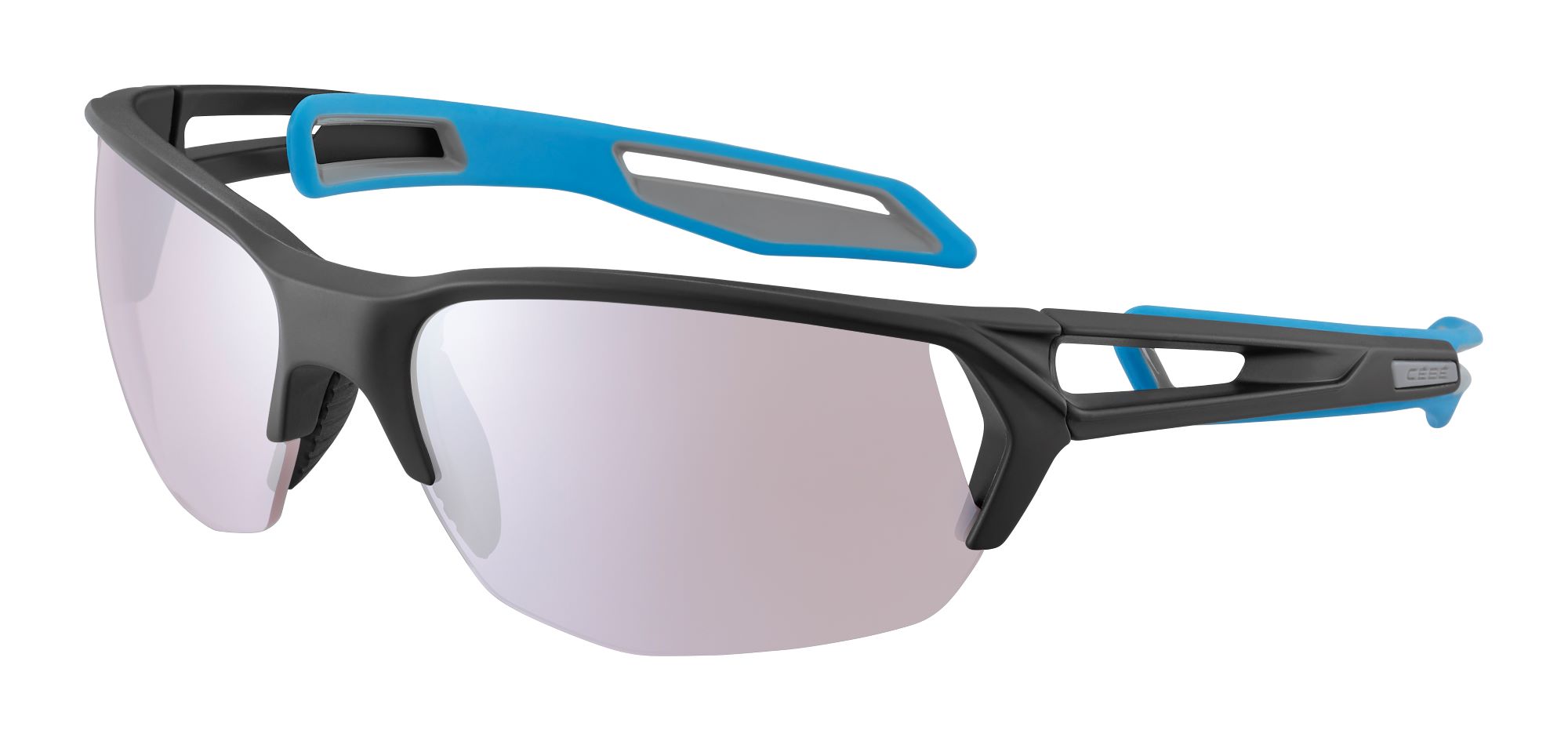 These sunglasses are long-distance trail runners' favourites for good reason. The super-curved, adjustable arms hug your head and, thanks to the extra contact points by your temples and the adjustable nosepads, are the most secure of all the models on test.
The smaller lens size is perfect for no-nonsense running, and I found the high-contrast, photochromic vario lenses (that can change from category 1 to 3 in less than 20 seconds) that I tried were ideal for dealing with mixed conditions. The anti-fog coating and side-vent combo worked a treat, and there's an anti-scratch coating on the lenses, too. Prescription wearers can get these in +6 to -8 including varifocals, or use optical clips, and versions with interchangeable lenses are also available.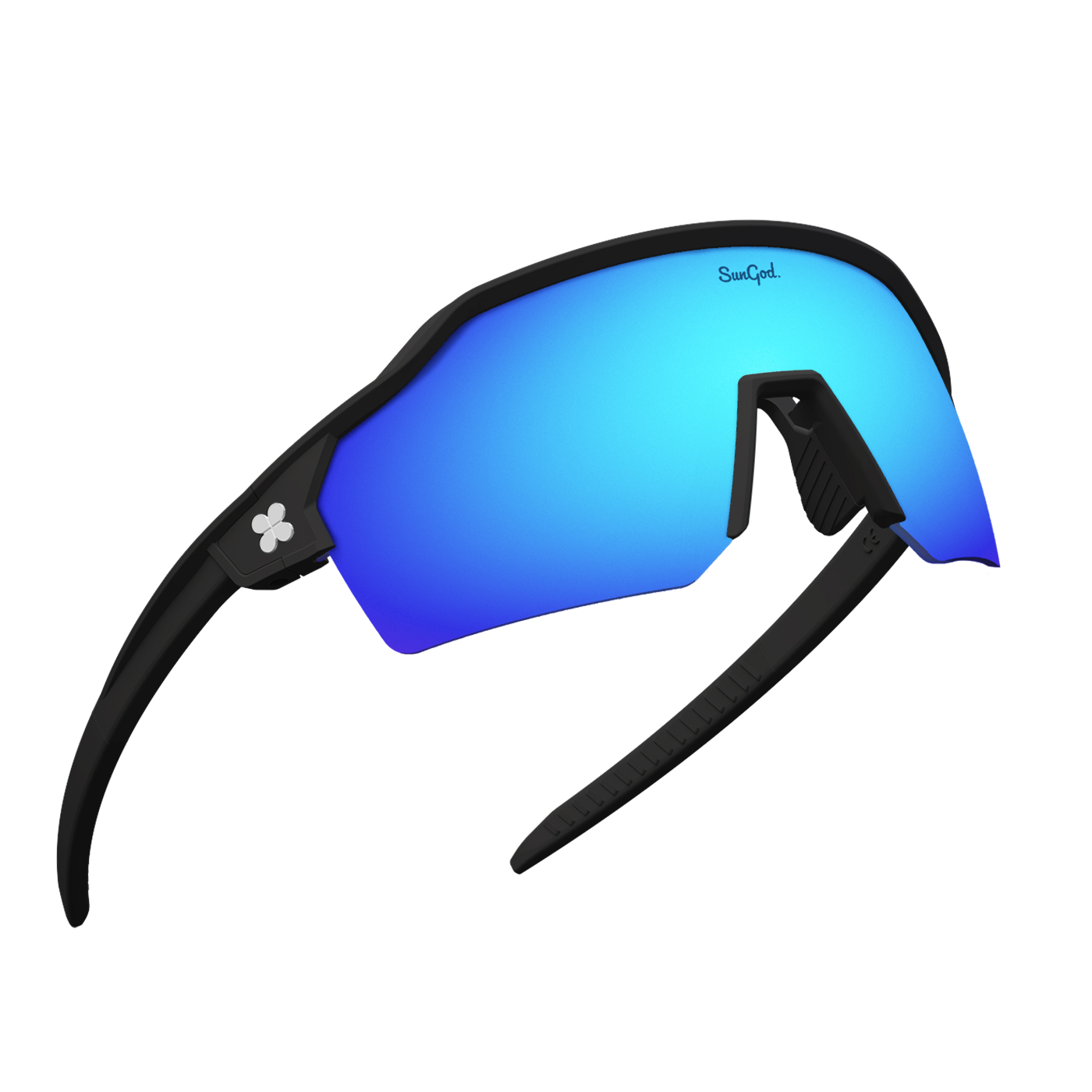 If you're looking for a personalised fit, these are the sunglasses for you. From frame to lens selection, and even to nosepad size or logo colour, you can fully customise your Velans to suit your preferences. However, there's so much choice that it's worth taking a bit of time to make sure you get it right.
Rumoured to be very durable, these sports sunglasses for women stood up to my cycling test, providing fantastic peripheral vision thanks to their wraparound design. The glasses also performed incredibly well in multi-light situations. The 8KO Iris photochromic lens adjusts to fast-changing light conditions, which means your vision won't be reduced should you cycle from full sunlight into a shady patch. Perfect for all great British bike rides.
Words: Emma Lewis & Lucy Miller
Related content: