Dreaming of sand, sea and serenity? You need a surf retreat. Amy Sedghi heads for a taster wellbeing & surfing retreat at Seasio, Devon, created by ex-pro surfer Laura Crane…
It's drizzling and we've just dropped handfuls of plastic wrappers, stray fishing netting and lost hair ties following a beach clean on Croyde Beach, North Devon, but ex-pro surfer Laura Crane is peeling off her layers and running into the sea with a hoot.
I'm swept up in her infectious draw to the waves and quickly find myself splashing behind her, into the salty water. It feels invigorating. Crane's love of the ocean is abundantly clear. After the quick dip, we wrap ourselves in cosy dry robes branded with Seasio, Crane's new wellness retreats, and pad barefoot back to our glamping site for a delicious stack of pancakes.
Visiting Seasio, Devon
Crane says that creating Seasio, a Devon-based and ocean-focused wellness retreat offering a mix of surfing, yoga and hiking, has always been a 'dream', ever since she retired from surfing six years ago. Alongside her manager and long-time friend, Lauren Dickinson, the three-night getaways are designed to give a taster into the location that fostered Crane's own love of the ocean.
'I grew up pretty much exactly here, on this beach, surfing it every day before and after school,' she says fondly, looking out at the crashing waves. 'The love of the ocean started here for me and all my family.' In fact, the surfing school, Surf South West, from which we'll be taught, is the exact same one that Crane used all those years ago, when she first tried surfing at the age of eight years old.
'Surfing was the love-of-my-life from day one,' she shares. The 27-year-old former British surfing champion has been in the spotlight for a long time: securing sponsorship from Billabong at the tender age of 12, she went on to travel the world training and competing, before retiring from the sport aged 21.
In that time, she also starred in the reality TV dating show, Love Island – an experience that she now looks back on with gratitude for the platform it has given her.
Experience blue therapy on a surfing retreat
It's interesting to hear Crane talk about what she most got out of the show, though, especially as she shuns a lot of the high-maintenance stereotypes you'd associate with its preened stars: 'Laura as "just Laura" was perfect all along. You know, not trying to mould myself into what everyone else was being like. I'm just me.'
It's this rawness – salty hair, make-up free, sand between your toes – laidback vibe that Seasio nails so well. Coming back to Croyde, North Devon, where her parents and younger brother live, during the pandemic made Crane realise how fortunate she was to grow up here. It's a place and a lifestyle she's keen to share with as many people as possible, and this is what really excites her about the retreats.
'The ocean always seems to heal me in some sort of way, whether it's mentally or physically,' she says. But she notes, for a while, the ocean came to represent something else. Laura has been open about her struggles – she suffered from an eating disorder from the age of 16 years old and has spoken about the effect this, and other pressures, had on her mental health. She describes the fear she experienced once when crying on her surfboard: 'This was my dream and it scared me because I knew I'd lost my safe place.'
For someone who excitedly runs into the sea at any opportunity she's given, it's striking to hear she didn't get into the water for almost a year and a half. That connection with the ocean means so much to her that she says it makes her emotional thinking about it: 'I can't lose this again. I'm so grateful, even when just touching the water.'
What to expect on a surfing retreat at Seasio, Devon
What does a day on the Seasio retreat look like? After a night sleeping under the canvas of a bell tent, guests roll out for a peaceful morning yoga session before heading off for a scenic hike, looping around the nearby coastal paths. I quickly learn it's worth chucking your swimsuit underneath your leggings, as days usually end with a brief dip in the sea before heading back to camp.
Here, there are also two ice baths (kept at a cool five- and eight-degrees respectively), which we are encouraged to 'give a go', along with expert guidance from Jake Thurston of The Ice Bath Co who talks us through the breathing techniques to employ once we take the plunge.
The food is also worth a mention, as not only is it delicious but it's also been well-thought out by the duo behind All In A Box, who've been manning the barbecue during the retreat. Every meal, from the Mexican-style feast to the Mediterranean dinner with grilled flatbreads, is both nutritious and hearty. Alex and Gemma, who've been cooking for us, have trialled the retreat and know what's needed to provide energy for all those activities.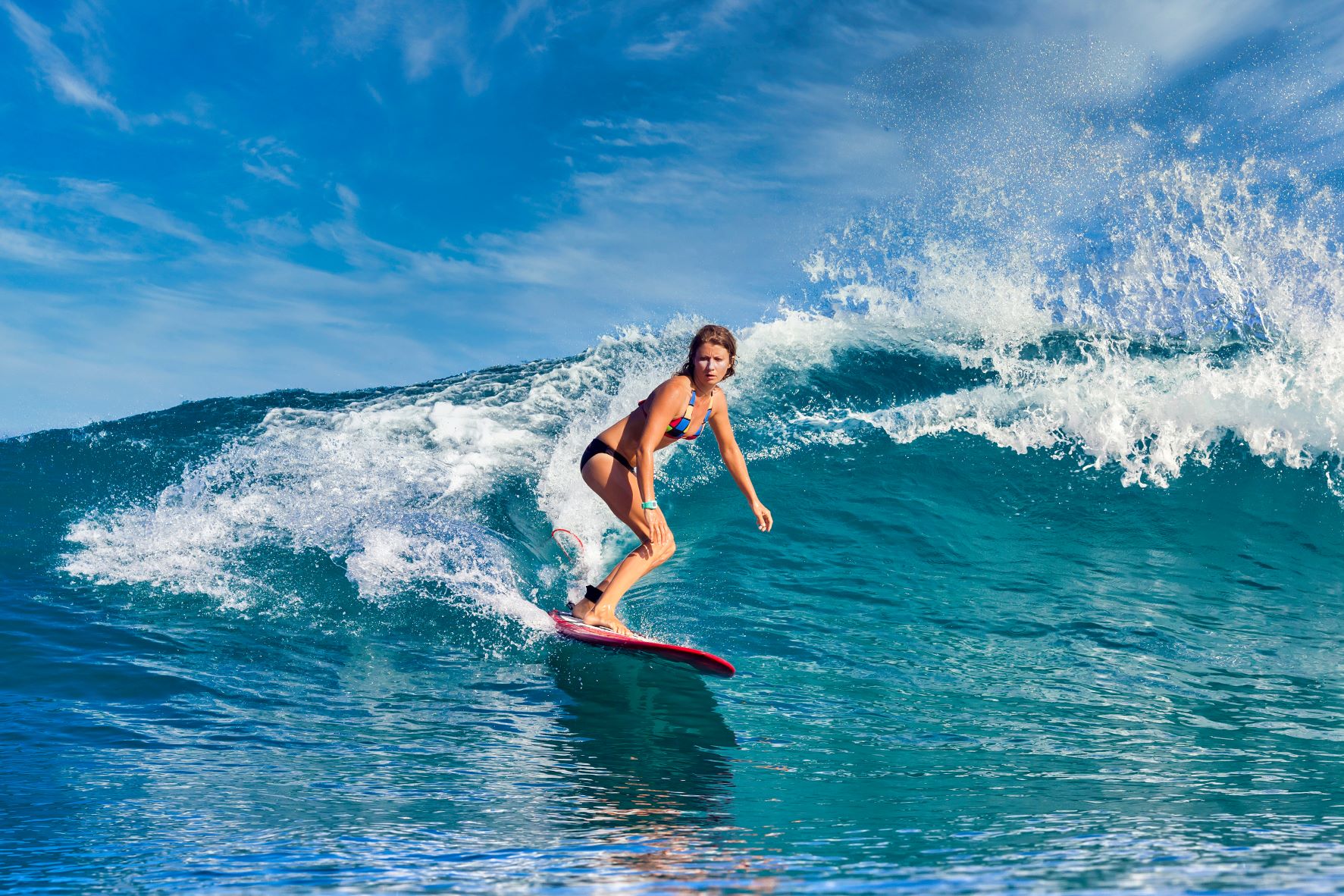 Boost your body with a surfing retreat
We also take part in surfing lessons, under the expert guidance of coaches Jack Patching and Karma Worthington (who is fresh from travelling with the Team GB junior surfing squad and has known Crane since she was young). It's a blast trying to stand up – and falling – off the board, with any moment of success proudly cheered on by the group. As Crane puts it, 'Every time you get a wave, whether it's the first time or you've been doing it for 20 years, that feeling never gets old, which is really cool.'
Battling the waves and continually trying to master the surfing 'pop-up' is a real workout but extremely satisfying at the same time, especially when we're later sat around the campfire toasting our efforts with a beer or glass of wine, draped in our warmest layers.  'I've lived my whole life like this,' Crane muses. 'Knowing people are getting something from it, that's the biggest thing for me.'
Visit Seasio for a surfing retreat
The next Seasio retreat runs from September 1-4, 2022. You can book online at seasiowellbeing.com. Price from £350 per person for three nights.
Best upcoming surfing retreats 2022: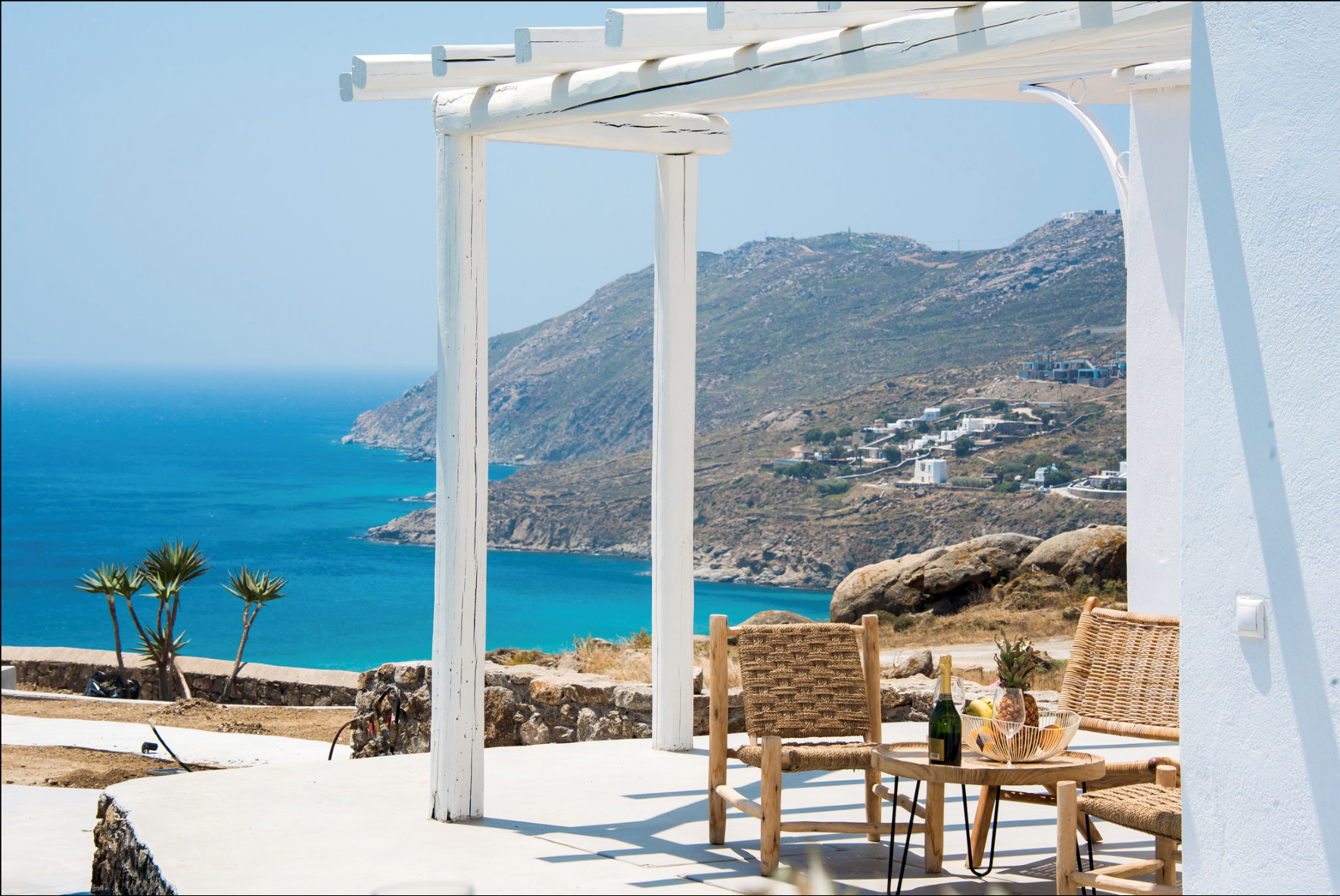 Prices start at £1,600 for five nights
For a fully luxurious wellness retreat, head to Mykonos for a six-day Re:Nou retreat, where Pilates, barre and sunset stretches are a step away from your villa with its scenic views of the Aegean sea. Nutritious meals, 1-1 sessions and a boat trip are all part of the offering.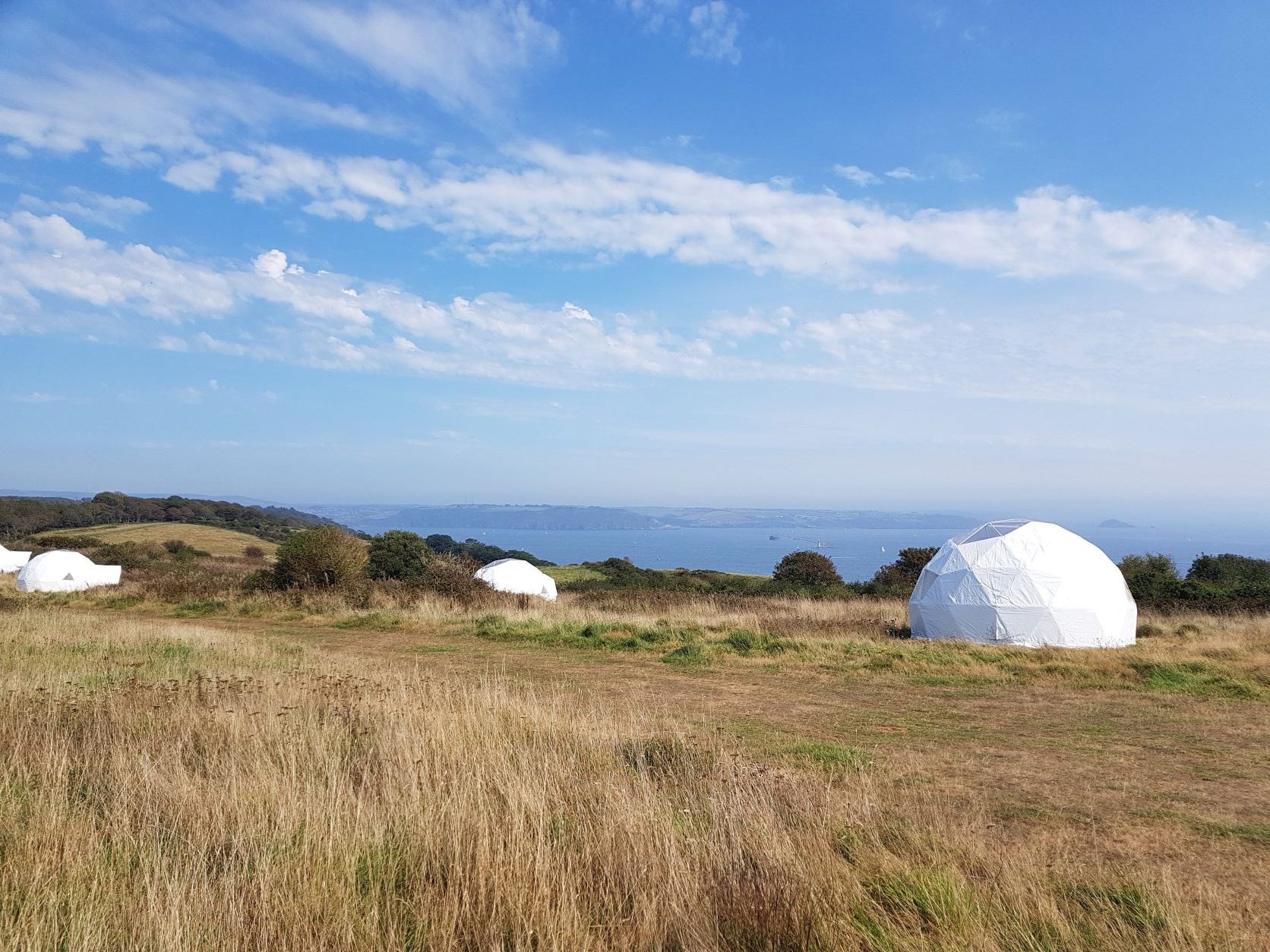 Prices start at £890 for three days in a twin occupancy dome 
Set on a hilltop overlooking the sea, guests stay in geodesic domes within a wild meadow when they book onto this eco-friendly retreat. Think solar-powered showers, plenty of yoga, big picnic lunches, paddleboarding around local coves and cosying up afterwards around the fire pit.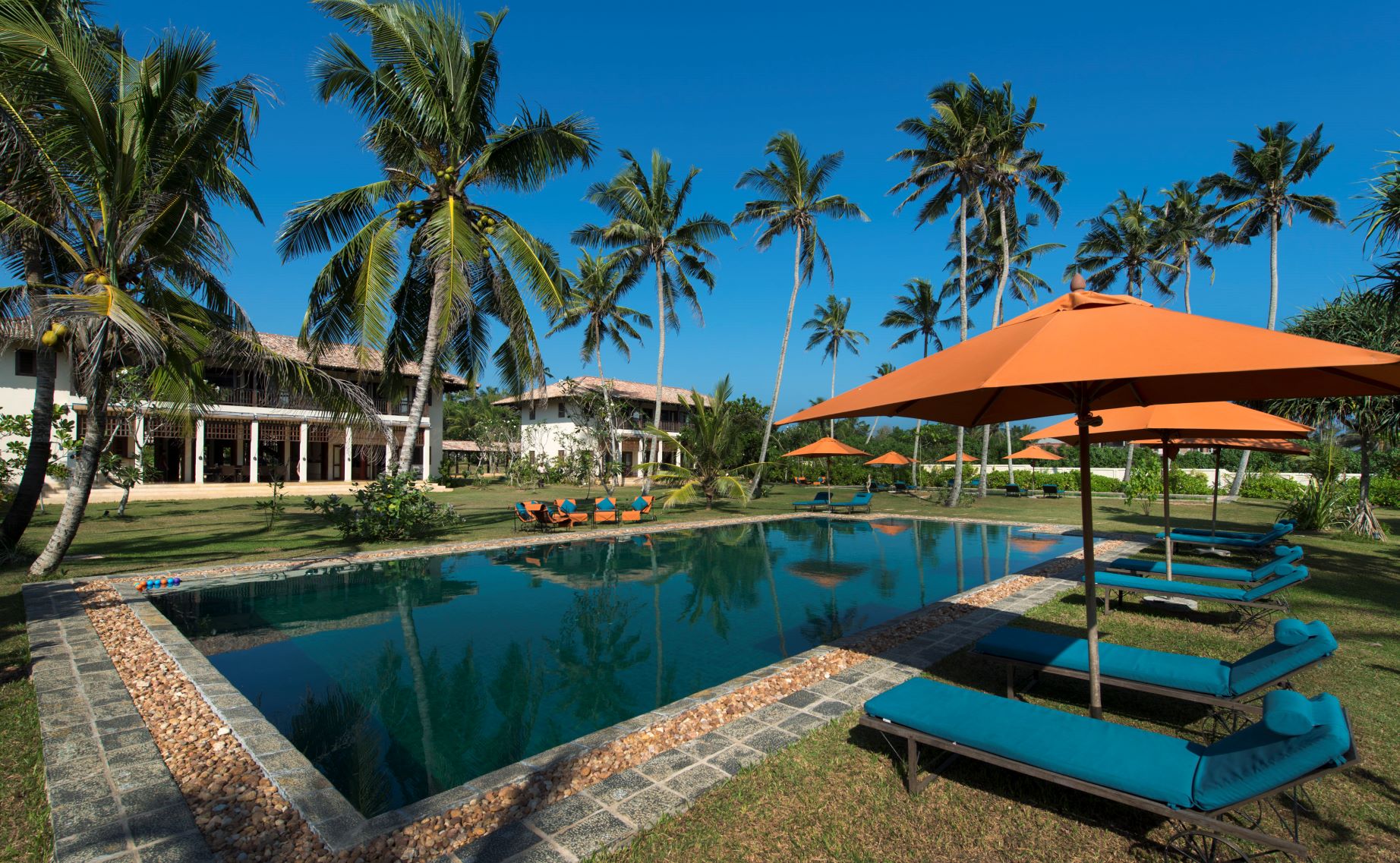 Prices start at £1,895 per person for six nights
Imagine coming in from surfing off the beautiful coast of Weligama, in Sri Lanka, to a feast of local cuisine cooked by an in-house chef, and then retiring to your beachside villa after. Sounds good, doesn't it? All that plus yoga and a 'surprise treat' are on the menu at Down to Flow Escapes' dreamy sounding retreat.
Related content: