The UK is currently facing a sweaty heatwave, making those weekly runs all the more challenging. If you're struggling to keep up with your training plan due to the hot weather, read on to discover why running in parks this summer could be a gamechanger…
Is it good to workout in summer?
Running or working out during the summer months comes with a whole host of health benefits. Lucy Arnold, founder of activewear brand
Lucy Locket Loves
, explains: 'The main benefit of working out in the summer months is obviously the added Vitamin D from outside exercise, which will contribute to positive mental health and happiness! An alarming amount of people are deficient in Vitamin D, so doing any form of exercise outside really helps – soak up those rays! Research has also shown that working out in the summer allows for more endurance in the winter months, so it also has the added long-term benefit.'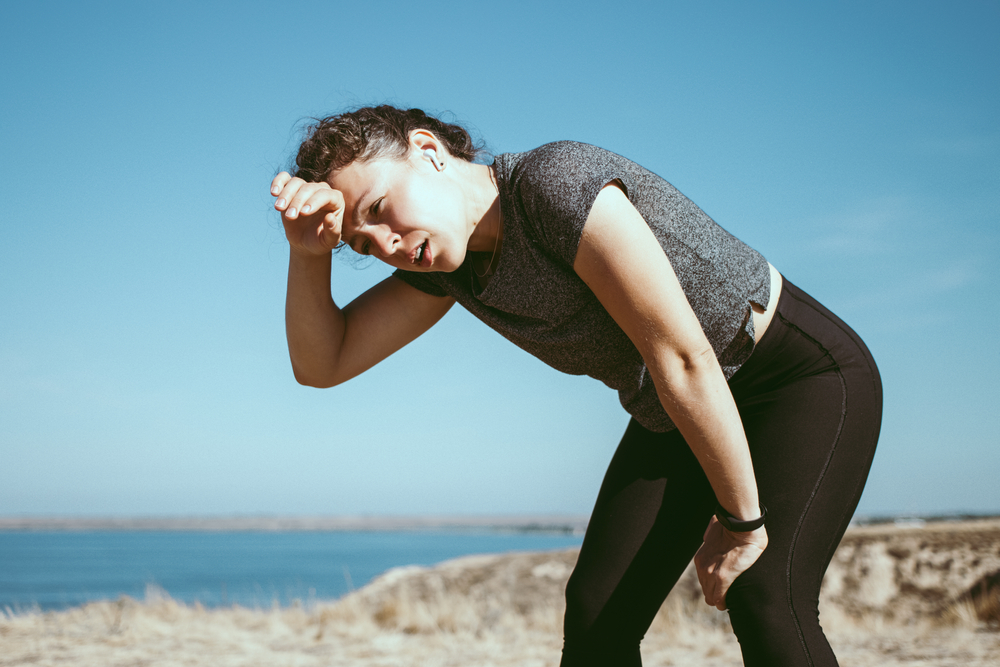 Is it dangerous to run when it's hot?
Running in hot weather can be dangerous, but there are plenty of precautions you can take to ensure you're being as safe as possible. Lucy adds: 'My advice is to keep hydrated, keep SPF topped up and keep yourself aware of your limits. You might think these are obvious, but you'd be surprised how many people I've seen overheat in this weather because they pushed themselves beyond their limits and felt worse for it! Also beware of anything like the humidity, as this reduces the effectiveness of your body's sweat and you can overheat!'
Why you should go running in parks
This summer, escape the heat by running in parks. They are the perfect place for exercising in the heat, because they are significantly cooler than streets. This is largely due to the shade provided by trees. Parks are also a great spot for grabbing a quick lunch or coffee. Why not head out for a quick run and a bite to eat during your lunch break? It's so important to step away from your desk and get some fresh air.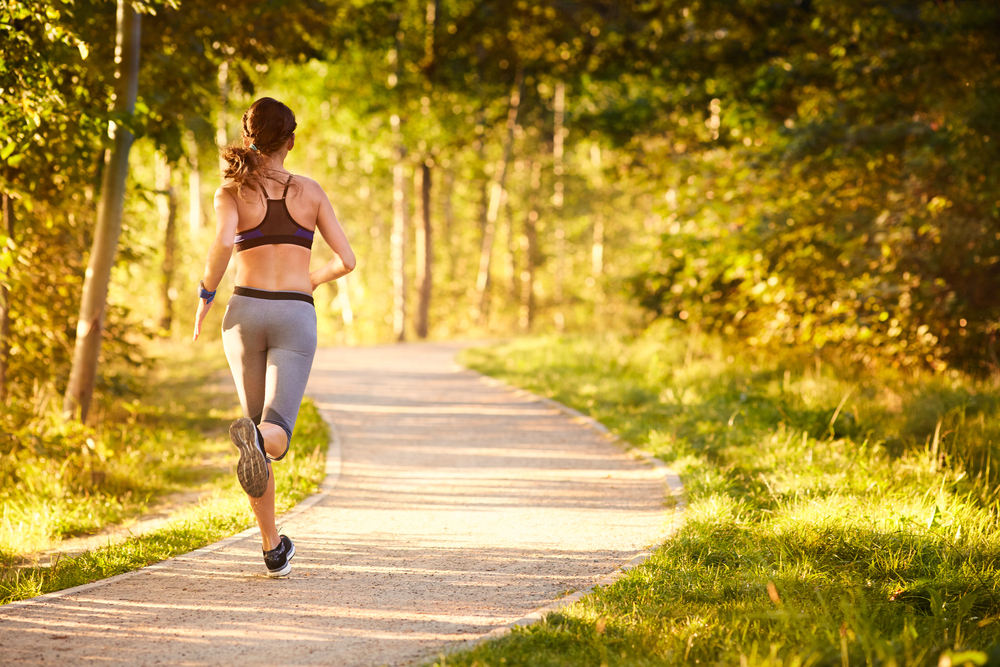 Below, homeware company Sass & Belle has identified the best parks to get some exercise during your lunch break, complete with information on the top-rated nearby cafés, so you can grab a cup of coffee on your way home while supporting a local business.
5 of the best UK parks to go running in
1. Liverpool: Sefton Park
Best-rated nearby café: Pippin's Corner
Café distance: 0.4 mile (8 min walk) from park
Café Tripadvisor rating: 5.0 (494 reviews)
Totalling an impressive 235 acres, Sefton Park is a Grade I listed green space, tucked in the historic district of Liverpool. The park, which is a Green Flag and Green Heritage awarded site, is not short of beautiful features. The caves, trees and waterfalls offer many interesting running routes – including a popular 5km that starts at Palm House (and won't eat up too much of your lunchtime!). The park has many benches for perching on to some sip coffee,  giving you a moment to admire the bandstand that inspired The Beatles, or the quaint boating lake that's surrounded by daffodils.
Just a stone's throw away is Pippin's Corner, an independent, family-run café on Liverpool's famous Lark Lane. With its dark exterior and tall arched windows full of potted plants, you're unlikely to miss it…even if Zoom fatigue is bogging you down! Takeaway options are available here if you're in a rush to get back home. Whether you're after a vegan snack or a deluxe hot choc for a bit of a sugar boost, you're well and truly spoilt for choice here.
2. Picadilly Gardens
City: Manchester
Best-rated nearby café: Federal Café Bar
Café distance: 0.4 mile (7 min walk) from park
Café Tripadvisor rating: 4.5 (1,274 reviews)
According to Visit Manchester, Piccadilly Gardens is an 'open-space area situated in the heart and soul of the city centre. As an accessible gateway to the city, it provides both work and leisure opportunities for a large number of people.' Surrounded by a mix of historic and modern buildings, the park is the largest open green space in the city, with an impressive water fountain to sit by and soak up some much-needed vitamin D.
There are no shortage of cafés, bars and restaurants around, but one definitely worth checking out is Federal Café Bar. This café is a slice of Antipodean happiness, serving what they claim to be the best quality coffee and tastiest brunch in all of Manchester… surely that's one to help you get through Monday?!
3. Regent's Parks
City: London
Best-rated nearby café: Istanbul Café & Bistro
Café distance: 0.2 mile (5 min walk) from park
Café Tripadvisor rating: 4.5 (327 reviews)
Named after the playboy prince, King George IV, Regent's Park is one of London's eight Royal Parks and covers an area of 395 acres. This glorious parkland is the perfect place to escape from the stress of work and city life. There are flower beds and a boating lake to sit by, and sporting areas to head to if you're feeling particularly restless.
If you're looking for a quick drink or snack, then check out the nearby Istanbul Café & Bistro, just a five minute walk away. This food spot is one of the best-kept secrets for Turkish cuisine in London – from salads to kebabs, there's something for everyone if you're feeling a bit more peckish, or plan on taking some food back home.
4. Roundhay Park
City: Leeds
Best-rated nearby café: The Garden Room
Café distance: 0.4 mile (7 min walk) from park
Café Tripadvisor rating: 4.5 (317 reviews)
Roundhay Park in Leeds covers a total of 700 acres to explore by foot with lakes, woodlands, formal gardens and two cafés. It's the perfect spot for any keen runners; boasting a range of different scenic routes with many paths, varying in length and intensity to fit around any work schedule. Be sure to get involved with their famous Roundhay ParkRun once it's back on again.
It's well worth finishing your running route at the mansion's Garden Room (conveniently located within the park itself). Sourcing local ingredients, the Garden Room is a special location for some memorable food or a coffee stop – with beautiful coffee art to match the breathtaking view of Leeds city.
5. Millhouses Park
City: Sheffield
Best-rated nearby café: Bessie's Café & Bistro
Café distance: 0.5 mile (9 min walk) from park
Café Tripadvisor rating: 5.0 (68 reviews)
Ranked at number five is Millhouses Park, a short journey from the city centre. Millhouses is a Green Flag Award-winning space, with so much to do on-site. Alongside its open grassed areas, woodlands and gorgeous floral displays, you'll find a boating lake, putting course, sports courts and children's play area. In the summer there are even pony rides for the kids to enjoy!
If you're keen to stretch your legs and happy to go off-site, Bessie's Café is just a nine-minute walk away. You're likely to be proudly served by the owner herself too; Bessie is known for her friendly welcome and tasty treats – from brunch and paninis to ice cream and chai lattes. There are tables outside the front, as well as a small courtyard area out back so you won't be short of seating.