Beat overindulgence and keep your health and fitness goals on course this Christmas – without sacrificing the fun! – with these top tips from the nutritional experts…
By Louise Pyne
Bringing family and friends together for festive cocktails and turkey with all the trimmings is such a massive part of Christmas celebrations.
But if you're striving to stay on top of your health and fitness goals this party season, and don't want to completely throw caution to the wind when it comes to your diet, there are plenty of ways to take part in festive fun whilst keeping your health and wellbeing on track.
How to avoid overindulgence and stay healthy at Christmas
Our nutritional experts show you how to make healthier choices at Christmas to avoid overindulgence and stay on track with your health and fitness goals…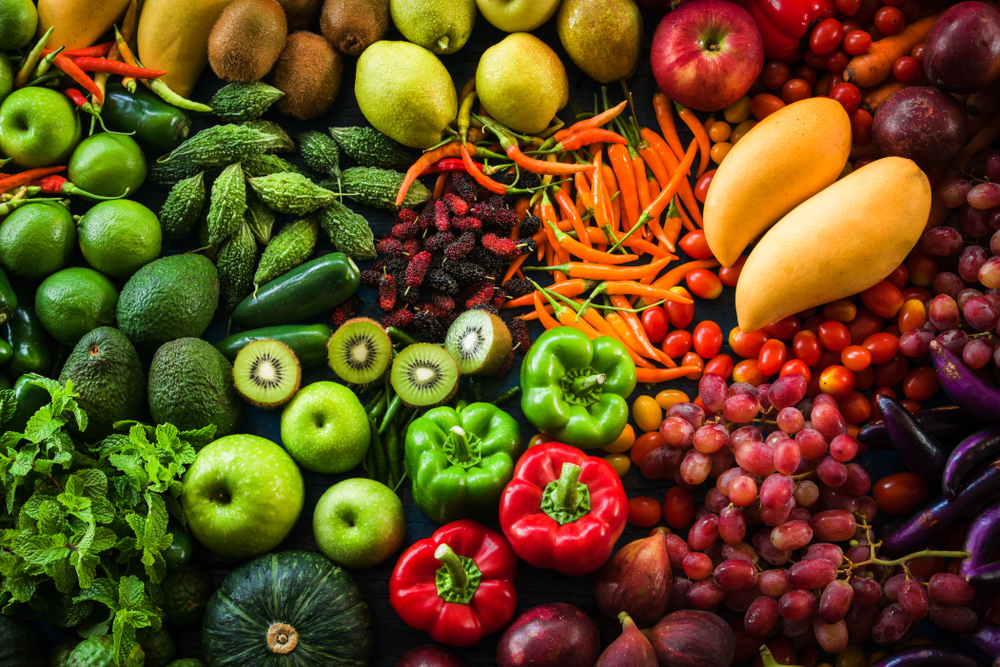 1. Do a 'pretox' before Christmas
If party season means that you've got loads of late nights ahead of you, start preparing your body early by doing a mini detoxification. 'This may help you reduce a hangover and feeling sluggish in the days following, allowing you to keep up with your fitness goals,' explains Claire Barnes, nutritional therapist.
Keep things simple. 'Cut out processed foods to reduce your toxic load, eat a rainbow of foods to achieve a variety of phytonutrients, and improve the elimination of toxins by increasing water and fibre intake from wholegrains, legumes, beans, and nuts and seeds,' advises Barnes.
2. Graze daily during December
Your December diary dates are probably filling up thick and fast, and if you've got festive soirées back to back, it can be tempting to let your diet slip. 'From cookies and pies to buffets of snacks and sweets, this time of year means we're more often than not surrounded by the best and most deliciously decadent foods,' says nutritionist Kim Bowman.
If you plan on heading out to a party in the evening, make sure you fuel up before hand to offset any overindulging. 'Holiday food buffets and snacks rays can make it extremely difficult to avoid overeating, so graze on healthy snacks throughout the day.
'Having protein-rich snacks mid-morning and mid-afternoon will not only promote greater feelings of fullness throughout the day but will also prevent large drops in blood sugar that would otherwise induce sugar cravings,' she adds.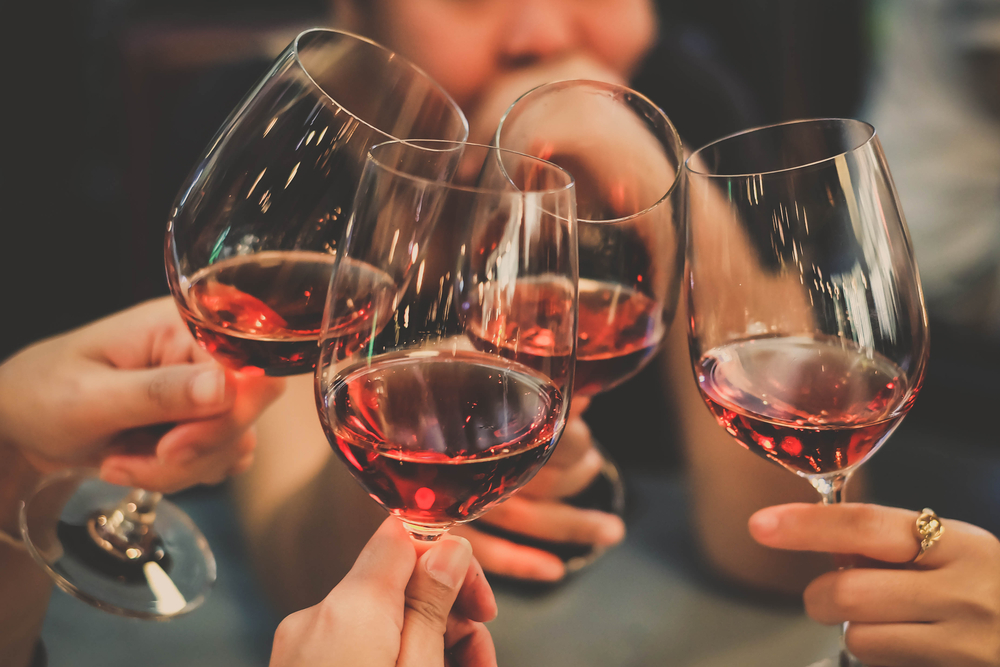 3. Re-think your Christmas tipple to avoid overindulgence
Alcoholic drinks, especially creamy cocktails, can really tot up the calories, so if you're heading for a long night but you want to keep your diet in gear, order some better-for-you options. Try mixing half a glass of prosecco with sparkling water. It still tastes great and looks like a full glass but you'll be cutting your alcohol units by half,' says nutritionist Dr Carrie Ruxton.
You could also swap mulled wine for a small glass of heart-friendly red wine, or choose slimline tonic water as a mixer with spirits like gin and vodka to slash calories.
4. Avoid overindulgence by planning your choices ahead of time
If you've spent most of the year creating healthy habits, you might not want to sacrifice all the effort that you've put into reaching your diet goals during the festive season, which means dining out can pose a big challenge.
'Turning up at a restaurant and agonising over your menu choice can feel socially uncomfortable, particularly if it's a Christmas meal. However, most restaurants have their menu online and many now list their ingredients,' says naturopath Leyla Moudden.
'A good restaurant won't mind a call from you to query some ingredients. Knowing ahead of time that you may be facing trace amounts of a troublesome food or ingredient can also give you time to offset any accidental exposure.'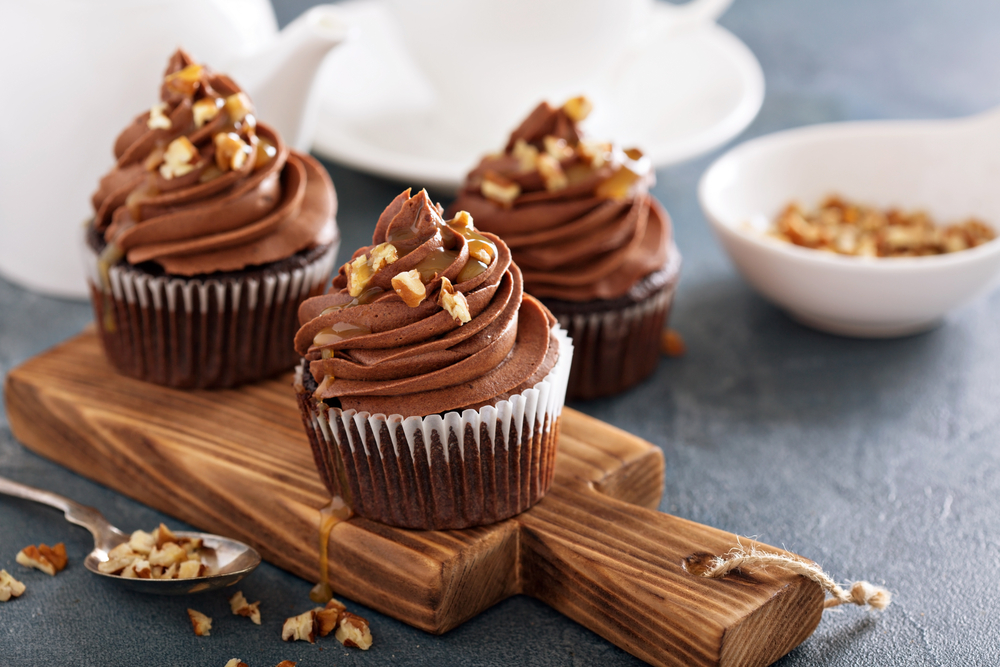 5. Go small on the sweets to curb Christmas overindulgence
From sticky toffee pudding to Christmas cake, sugar-laden desserts might be delicious but they will do your waistline no favours. If you fancy a sweet treat, opt for a smaller portion or choose a lighter option.
'Team up with a colleague or friend who is also conscious of their body goals and go halves on dessert. You could also order a healthy fruit salad to share if you fancy something sweet,' says Dr Ruxton.
SWAP AND SAVE
Three easy ways to cut calories…
SWAP:
One mince pie for five roasted chestnuts (SAVE 200 calories!)
Christmas pudding for lemon sorbet (SAVE 230 calories!)
Three pigs in blankets for three asparagus spears wrapped in parma ham (SAVE115 calories!)