Eggs – they're tasty, versatile and highly nutritious. Discover the health benefits of cooking with eggs, along with some top tips and recipe ideas…
Health benefits of eggs
Eggs are one of the most nutritious foods money can buy, providing high quality protein, vitamins and minerals. Eggs are naturally rich in vitamin B12 and vitamin D. They also contain vitamin A and a number of other B vitamins including folate, biotin, pantothenic acid and chlorine.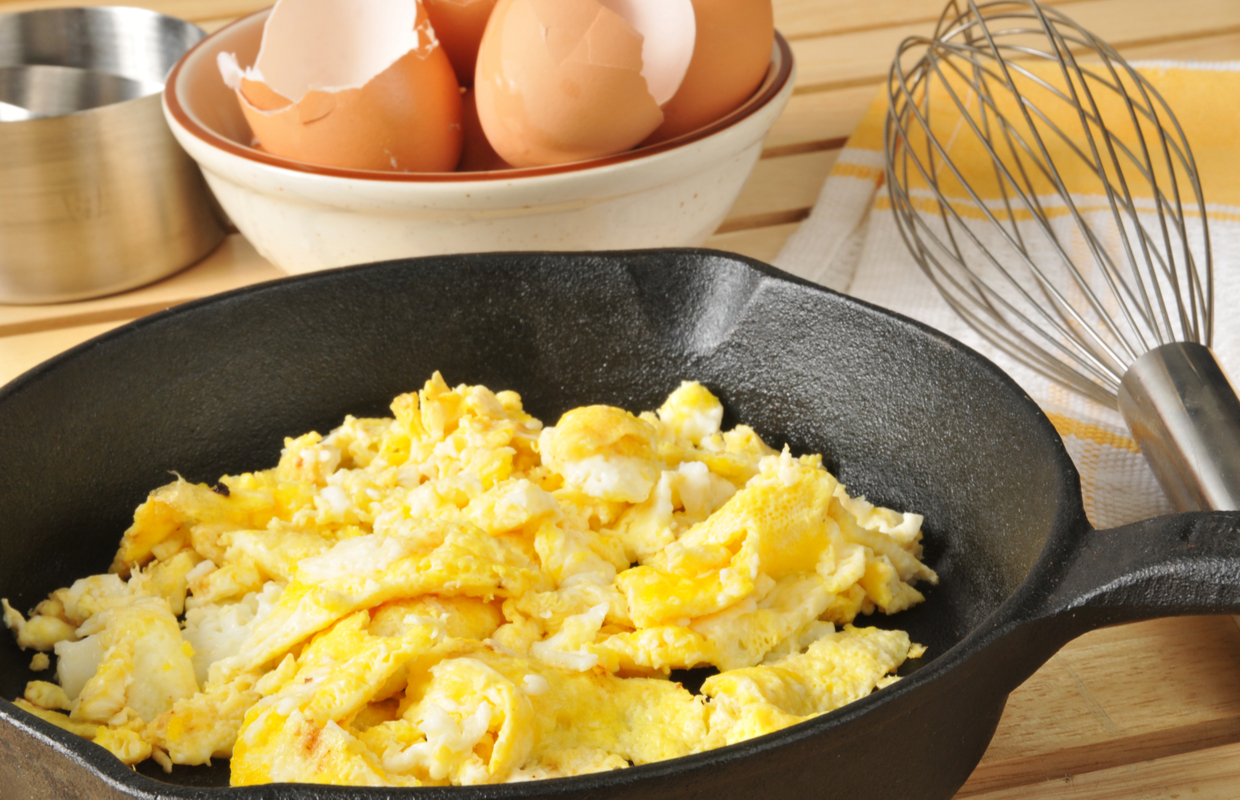 Cooking with eggs: step-by-step methods
Eggs are a versatile fast food. Try scrambling, frying, boiling or poaching them for a whole range of tasty recipes. Of course, they are also useful in baking, including making low-fat meringues.
How to poach an egg
Poaching eggs is a healthy way to cook your eggs but a lot of us avoid attempting it. Here's how to poach an egg:
Make sure the eggs are fresh and at room temperature.
Boil a pan of water and add a little vinegar.
Stir the water gently to create a little whirlpool and slowly drop the egg into the centre.
Cook for 2-3 minutes until the white is set.
Remove from the pan with a slotted spoon and serve!
How to fry an egg
Perfect for a full English breakfast, or with ham and chips for a tasty dinner. Here's how to fry an egg…
Heat some oil or butter in a pan over medium heat.
Crack an egg into a bowl or cup, then gently pour into the pan. (Tip: it's best not to crack the eggs straight into the pan, as you might end up with some irretrievable shell in there!)
Leave to cook for around 3 minutes, or until the whites have set.
Serve and enjoy, or if you prefer your yolk to also be solid, grab a spatula and carefully flip the egg. Allow the other side to cook for an extra minute or so, then serve.
How to scramble an egg
Scrambled eggs make a great addition to a variety of meals. Or, they make a healthy and satiating breakfast with some toast! Here's how to make perfect scrambled eggs…
Crack your eggs in a bowl, then beat well with a whisk or fork.
Add in any extras, like salt and pepper or chopped vegetables and stir well to ensure everything is combined.
Heat a little oil or butter in a non-stick frying pan on a medium heat. Then, pour in the egg mixture.
Slowly start to stir the mixture with a plastic spatula. The eggs should start to scramble and solidify.
When the eggs look almost done (after 3-5 minutes), remove from the heat and allow them to stand. The residual heat will continue to cook the eggs.
Add them to your dish or serve with some toast!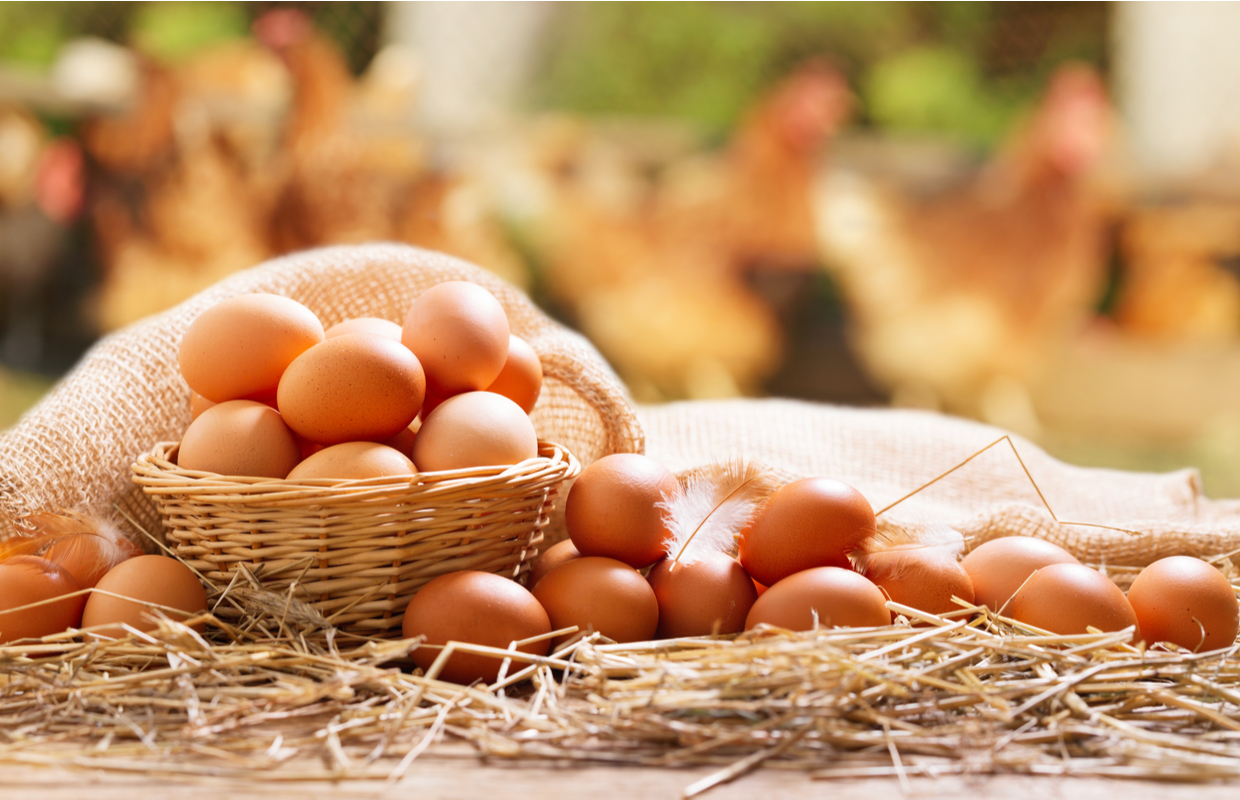 How many calories are in an egg?
A medium egg contains fewer than 80 calories and 11.2% fat. Although eggs are over 5% fat, they are so nutritious and good for you that it is definitely worth including them on a healthy eating plan.
Recipe: Curried haddock with scrambled eggs
Looking for a post-workout pick-me-up? Get cooking with eggs with this tasty and nutritious recipe…
347 calories, 4.9% fat per serving
Half fill a shallow saucepan with water and place onto a medium heat. Add 200g smoked haddock and 1 bay leaf and bring to a simmer before turning off the heat. Leave for 4 minutes.
Remove from the pan and flake the flesh from the skin into pieces.
Heat a little oil in a non-stick frying pan. Add 1 tsp mustard seeds and allow them to toast.
Turn down the heat, add 1 sliced garlic clove and 1 tsp grated fresh ginger and cook for 2-3 minutes. Add 2 tsp curry powder and a pinch of salt. Cook for another minute before adding 200g spinach. Stir well. Season with pepper.
In a bowl, beat 6 eggs well. Once the spinach has wilted, turn up the heat and pour in the eggs. Stir with a plastic spatula until scrambled. Just before serving, fold in the haddock.
Scatter with 1 sliced red chilli, coriander leaves and a lime wedge each. Serves 2.