Does your dream of a calm morning usually turn into a nightmare? Try adding some of these healthy habits and ideas into your morning routine help you get the best start to your day…
Whether your mornings are a mad rush to try to get everyone out of the door and off to work and school on time, or you're still yawning at 10am, we could all benefit from implementing some healthy morning routine ideas.
If you get into the habit of doing something every morning, such as eating a healthy breakfast or doing some toning exercises, you won't have to waste time and energy making decisions. And you'll be less likely to back out and go for the unhealthy option.
Here are some ideas to help you create the right morning routine for you…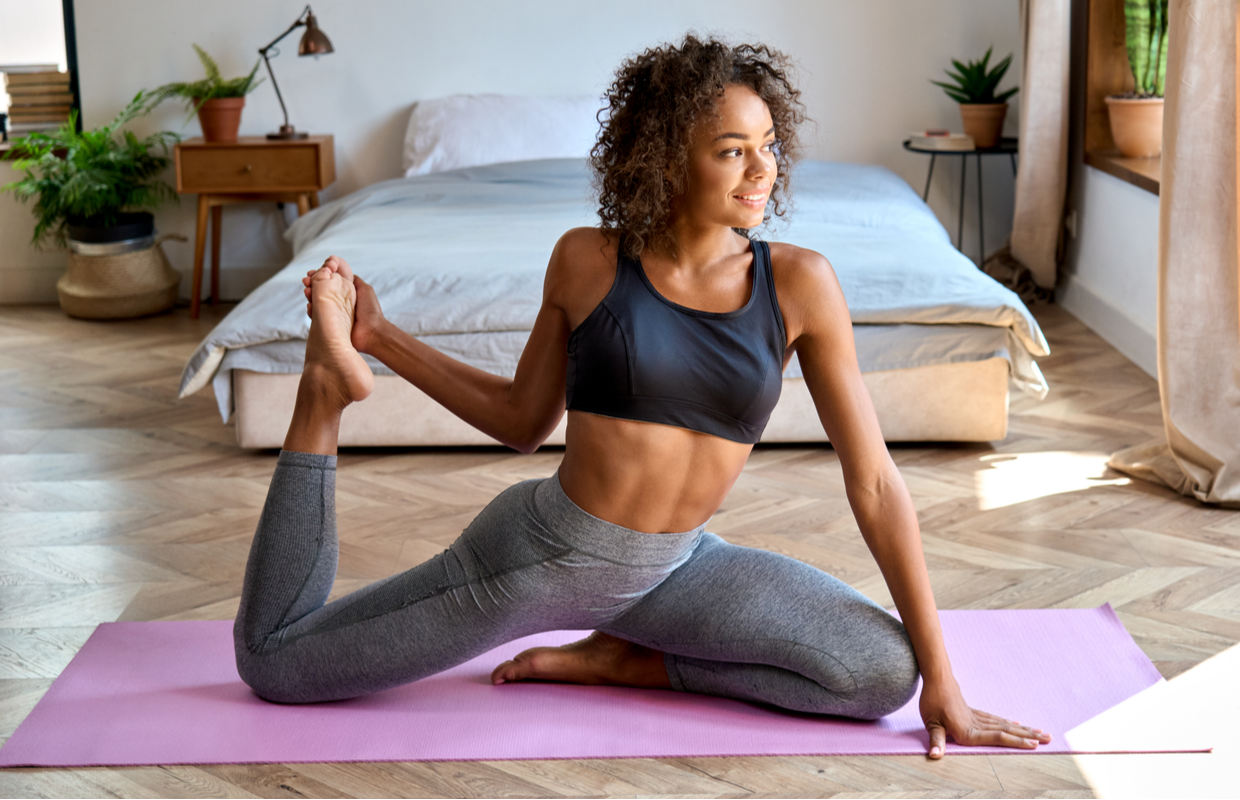 8 healthy morning routine ideas
1. Set your alarm 30 minutes earlier
It sounds obvious but if you get up earlier, you'll have more time to get yourself organised and fit in some healthy morning routine ideas and habits. Think what you could do with that extra half an hour while the rest of the house is still sleeping!
2. Exercise in the morning
First thing in the morning is a great time to exercise. Lay out all your kit the night before and don't even think about whether you are exercising or not when your alarm goes off. Just get up and do it!
We often find that we feel tired, or run out of time if we leave exercising to the evening. By getting it over and done with first thing it then leaves the rest of the day clear. It is also a fantastic way to kick off the day, helping to boost your energy levels, mood and commitment to eating healthily.
3. Add some yoga or meditation to your morning routine
If your mornings tend to be frantic, you might benefit from a calmer activity than a workout first thing. Try doing some relaxing yoga poses or simple meditation exercises while the house is still peaceful and before the morning rush starts.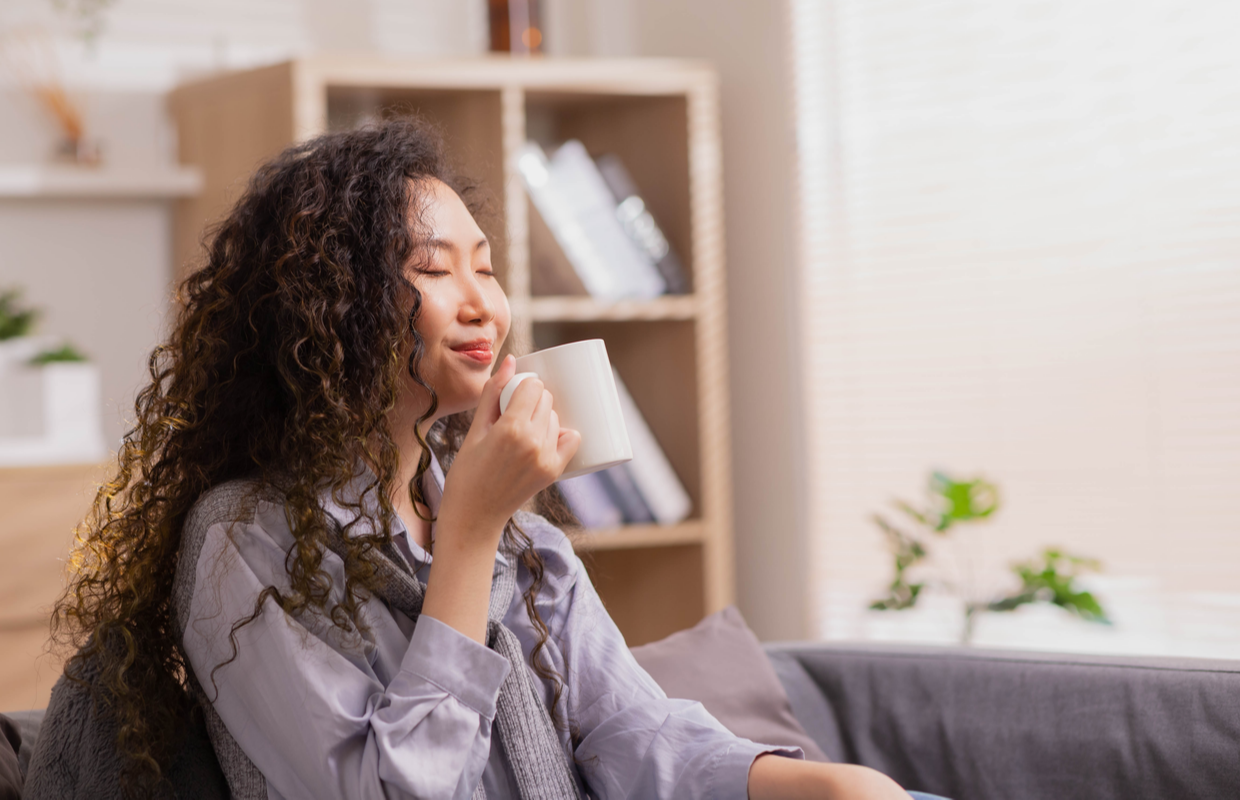 4. Swap your morning caffeine for hot water and lemon
Resist the urge to wake yourself up with multiple cups of coffee and try hot water and lemon for a change. It will rehydrate your body and give you a dose of vitamin C. Some people find that it also aids their digestion.
5. Start your morning routine with these healthy breakfast ideas
Swap sugary cereals and white toast with jam for something more nutritious and sustaining. Porridge, eggs and wholemeal toast are all good options and don't take long to prepare. Or you could soak some oats in milk or freshly squeezed orange juice the night before and mix with some fruit and yoghurt in the morning.
Also, it's good to get into the habit of taking the time to sit down and eat your breakfast slowly. You'll enjoy it more and feel more satisfied than if you just wolf it down while rushing out of the door!
6. Work out your priorities for the day
If you have a particularly busy day ahead, it may help to spend five minutes in the morning thinking about what needs to be done or jotting down a list. Work out what is really important and when you can tackle it.
Try not to overload yourself though – just focus on a few items each day so you can feelgood about what you've achieved rather than fretting over what you haven't done.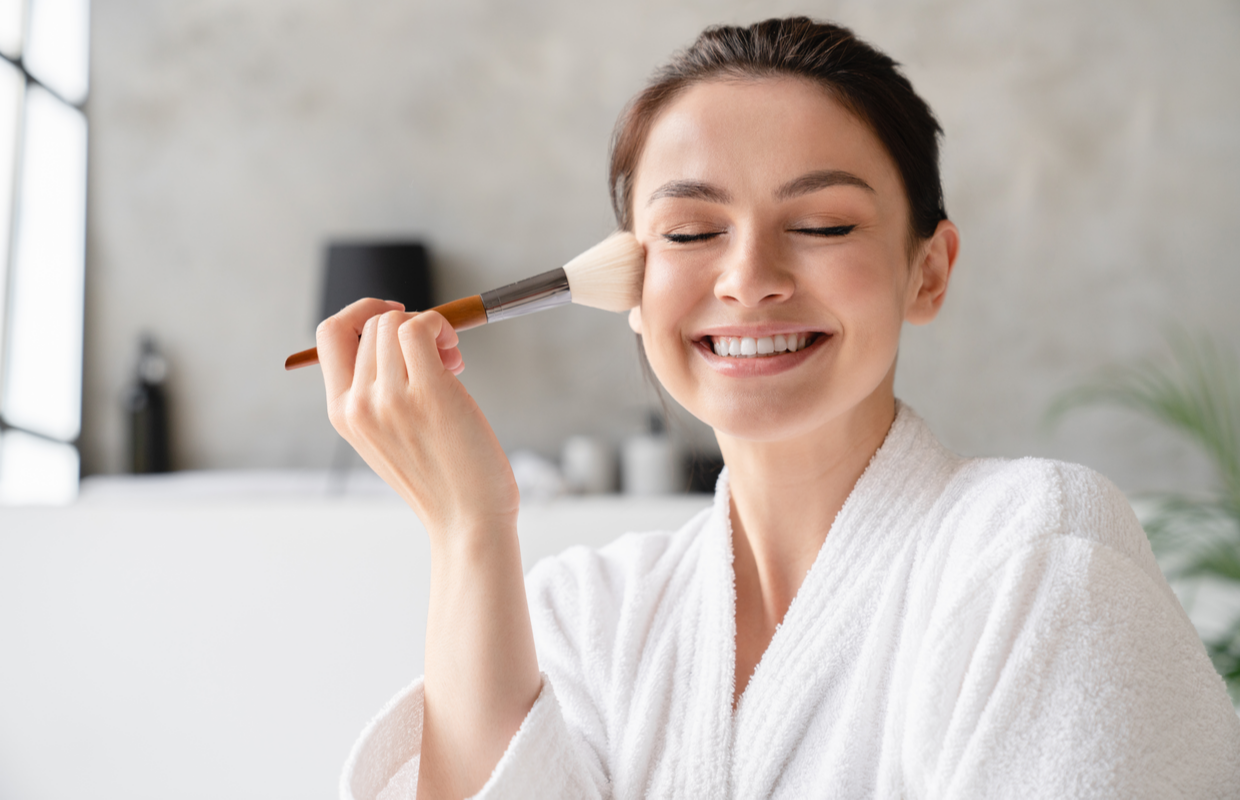 7. Simplify your beauty routine
There are so many clever beauty products around that there are plenty of ways to streamline your beauty routine. For example, a tinted moisturiser takes less time to apply than a standard moisturiser and foundation.
Minimal make up often looks more appealing during the day anyway, so try embracing a more natural, low-key look. For example, just apply make-up to your lips or eyes rather than both.
8. Choose your outfit the night before
If you find yourself dithering over what to wear every morning, decide the night before. It may sound like a small thing, but it is one less stress trigger at a time of day when you are busy enough.