Get ready to hit your workout goals with star trainer Kayla Itsines' motivation and exercise advice…
We couldn't think of anyone better to help you power your way into the new year than Australian fitness Queen Kayla Itsines. The 31-year-old needs little introduction. She is, after all, one of the world's most influential fitness trainers, and certainly packs a punch when it comes to helping you achieve your goals this year.
The mum-of-one (who is expecting her second baby any day soon) is co-founder of the top fitness app Sweat and has been training women since 2008. With more than 15 million followers on Instagram (@kayla_itsines), Kayla is renowned for using her platform to provide everything from training tips to pregnancy workouts and motivational messages.
Having helped transform the bodies of millions of women, thanks to her High Intensity with Kayla programme (formerly known as BBG), the trainer is passionate about helping encourage full-body toning. The fitness and nutritional guides last 12 weeks and include intense workouts that can be done at home or in the gym. With a new year on the horizon, we catch up with Itsines to discover her tips for goal-setting, staying motivated and her latest fashion drop.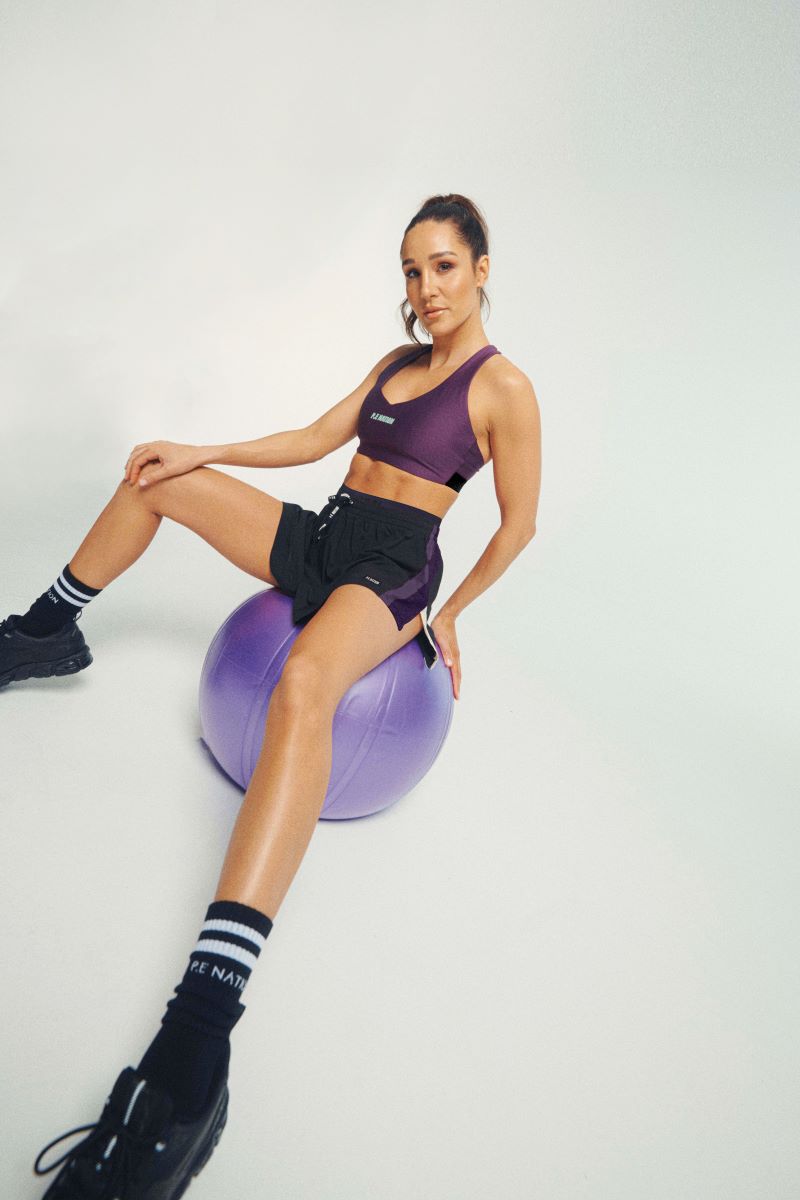 Is the new year the best time to set fitness goals?
'Even though January can be seen as a fresh start for a lot of people, I am a big believer that you can set goals at any time of the year. When it comes to health and fitness goals, first and foremost it's important to work out what you want and what's most important to you. Because when you work towards goals that are meaningful to you, you are much more likely to find the determination to achieve them.'
What is the best way to keep to these goals?
'I am a visual person, so I like to write down my goals so I can see them. Whether it's in a notebook or in the notes section on my phone, being able to visualise my goals helps me find the motivation to get started.
'To help keep you accountable for your goals, a great thing you can do is find yourself an accountability buddy. Whether that be a friend, a partner or a family member, someone who shares similar goals so you can check in each week and help keep each other motivated can be a great way to help you smash your goals. It's also important to remember that fitness is social, and working out with others can be a lot of fun and a great way to combine your social life with being active.
'Last but not least, by far the most important element in how to go about achieving your goals is through exercising discipline. When you set a new goal for yourself, the most important factor in whether you will achieve it is whether you show up consistently during the first few weeks. Even if you don't complete the whole workout you've started, you are beginning to build the habit of showing up for yourself and moving your body, which is essential. Being disciplined is key to helping you form those foundational movement habits.
'Like everyone, I have moments and days where I don't feel motivated. It is completely normal to have periods of time when you might not feel as motivated as you normally do. For me, it comes down to prioritising taking care of myself and exercising discipline. Because we all deserve to carve out the time to care for ourselves and our health.'
When it comes to social media, with such a vast number of followers do you ever feel under pressure when it comes to posting content?
'At Sweat, we have always worked hard to create a positive and educational environment on our social channels, and create a space where women can come together, learn about health and fitness and support each other. But I understand that what we post may not resonate with all women. When it comes to the relationship you have with social media, I think it's so important to work out what's right for you in terms of who to follow and who not to follow – if what someone is posting doesn't make you feel good or contributes to negative self-esteem, then I would absolutely say click the "unfollow" button!
'At the same time, there are a lot of positives that can come from social media. A great example has been the incredible Sweat community that has grown over the years. We have community members from all over the world who connected online years ago and continue to support and encourage each other to this day.
'As women, we go through a lot of similar experiences in life, and it's comforting to be able to connect with and learn from others who have been where you are. Particularly throughout the pandemic, fitness became an outlet for many women around the world, and many looked to social media – and our channels, in particular – to consume free at-home workout content to help them move their bodies and care for themselves, mentally and physically, while stuck at home.'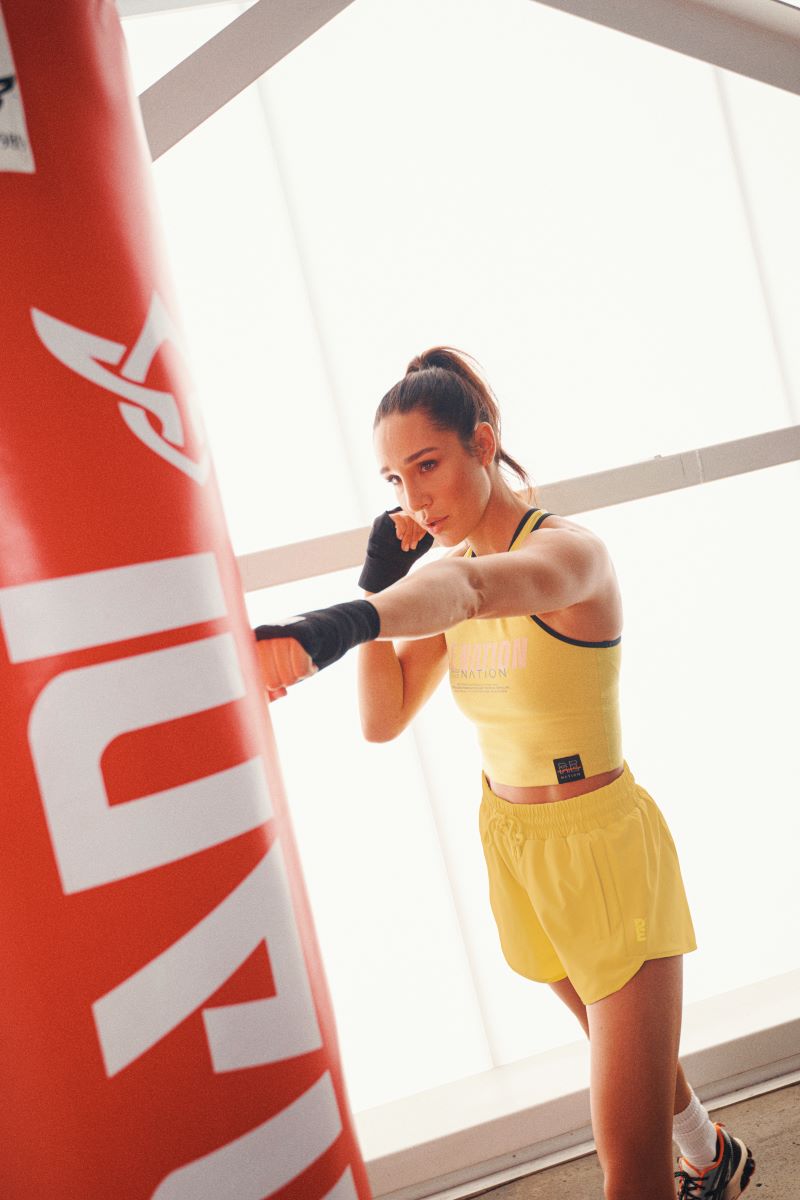 Why have you collaborated with cult athleisure brand P.E Nation to launch a fashion-forward activewear capsule collection?
'Partnering with P.E Nation on my first-ever clothing collaboration has been absolutely incredible! I have lived in activewear for about 10 years now, and having the opportunity to be part of this collection with P.E Nation, and combine my passion for functional workout clothes and athleisure with a brand that I love, is something I'm so proud of!
'When it comes to activewear, for me, it's all about functionality and comfort while training. It's important to me to have a supportive sports bra, a good pair of training shorts, and I'll always reach for an oversized hoodie or jacket – so we made sure the collection includes those key pieces.'
What do you like to do in your spare time?
'During the week, my days mostly consist of mum duties like making lunches and taking my daughter to and from day-care, as well as meetings with the Sweat teams and filming content with my social team. During the evenings and on the weekends, I try to prioritise as much family time as possible, and that usually involves eating a meal together. We love catching up for big family home-cooked dinners as much as we can!'
Any advice on how to lead a happy, healthy lifestyle?
'Don't forget to take care of yourself! As women, we are often pulled in many directions and end up putting ourselves and our needs last. Being disciplined and carving out time in your week to do things that are good for you is so important – and movement is a big part of that. Whether it be a gym session, a walk, a 15-minute at-home workout or a five-minute meditation, caring for your health is so important, and will only help you be the best version of yourself in all areas of your life.
Itsines' workout wardrobe
Be inspired by Itsines, and live in your activewear with these staple products from the P.E Nation x Kayla Itsines collection. Available from us.pe-nation.com.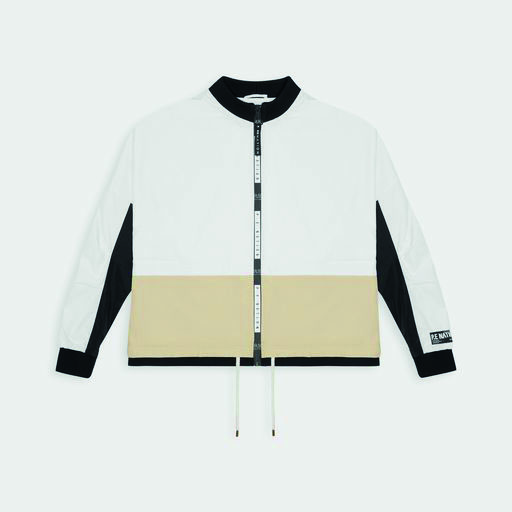 Motion Jacket in Optic White, £226
This lightweight jacket is the perfect layer for before or after a workout, with an oversized fit, long sleeves and contrast colour blocking.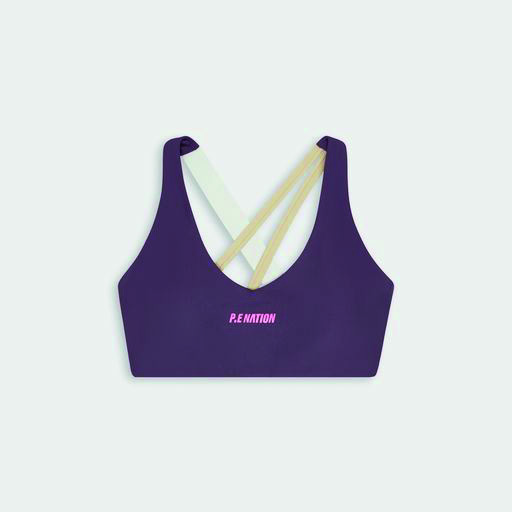 Maximise Sports Bra in Purple Pennant, £84
This stylish sports bra is designed for low-to-medium impact training activities, with a soft curved V-shape in front and back crossover straps.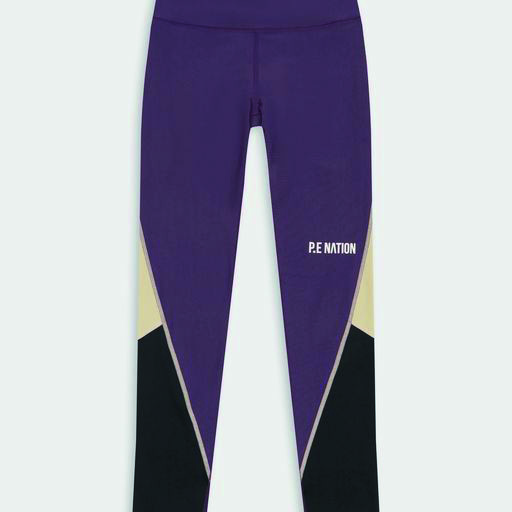 Maximise Legging in Purple Pennant, £100
These high- rise, 7/8 length leggings are squat-proof and built for low-to-medium impact workouts. We love the laser-cut perforated side panels.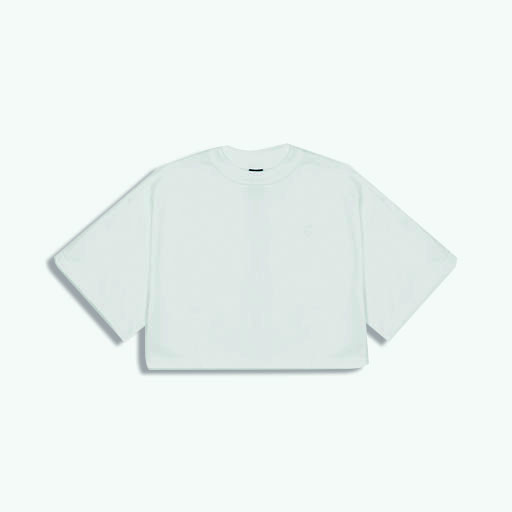 Mercer Tee in Optic White, £80
With its relaxed fit and cropped, boxy silhouette, this is the perfect mid-layer to elevate your active looks.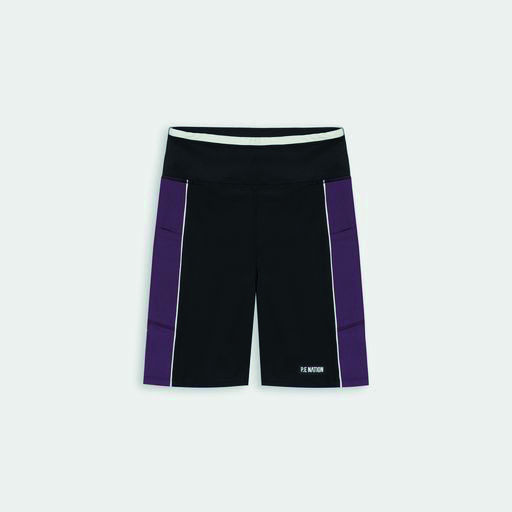 Motion Bike Short in Black, £92
Choose these 5" bike shorts for perfect compression and built-in waistband support that keeps them in place through every step and rep.
For more details on the Kayla Itsines x P.E Nation range, visit us.pe-nation.com
Words: Suzanne Baum