Looking to give your health and wellbeing a boost? Check out the high-quality supplements from Evexia Nutrition, scientifically formulated to support modern, active women through all stages of their lives.
Inspired by the Greek word for wellbeing, leading nutrition brand Evexia Nutrition is passionate about improving people's health and wellbeing by creating high-quality, research-backed supplements. Designed to help you lead a happier, healthier life, each capsule, tablet and softgel supplement is made using only the finest natural and non-GMO ingredients, which are scientifically formulated for maximum effectiveness and bioavailability. Plus, they're gentle on the stomach, easy to swallow, free from unnecessary fillers and, where possible, suitable for vegans and vegetarians.
Backed by science
Evexia Nutrition created its supplements with meticulous care, rooted in thorough scientific research and advanced analysis. With new research around health and wellbeing continually evolving, the company is always searching for ways to enhance its formulations as fresh findings emerge. So, you can be sure each and every supplement you take was formulated in line with current scientific findings, providing you with maximum benefits for mind and body.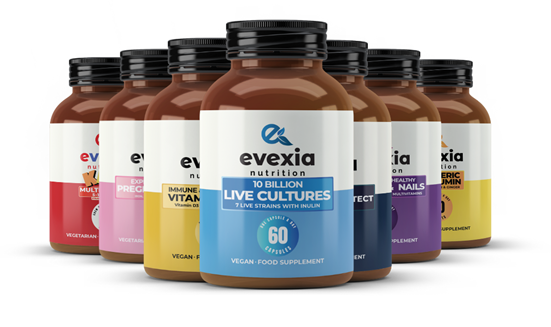 Supporting modern, active women
Whatever supplement you're searching for or health concern you're looking to address, Evexia Nutrition has got your back. From anti-inflammatory Curcumin Turmeric and gut-nurturing Live Cultures to bug-busting Immune System Support and bone-boosting Vitamin D3 K2, each supplement showcases Evexia's unwavering dedication to improving your health and wellbeing.
Here are some of our favourite picks for modern, active women…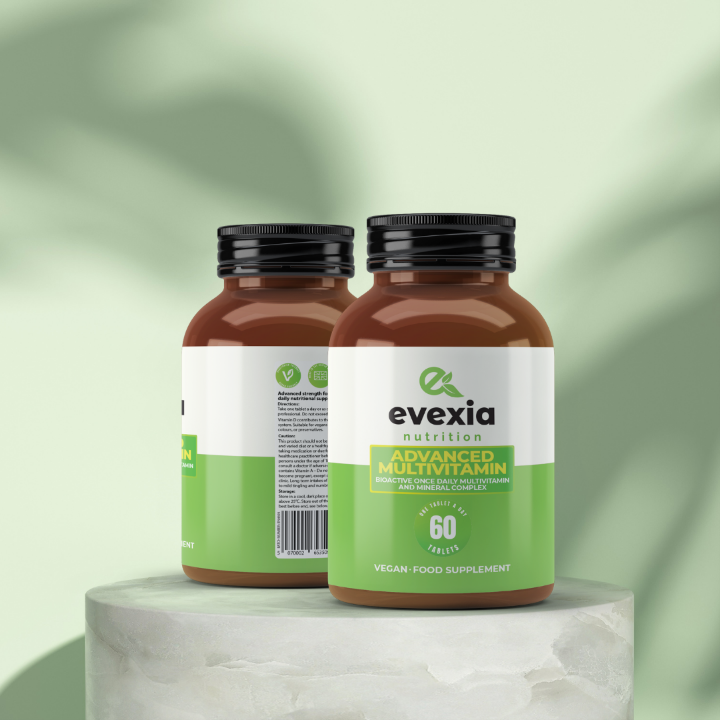 Discover a fusion of carefully selected vitamins and minerals in a single daily dose with Evexia's Advanced Multivitamins. Designed by expert nutritionists to provide comprehensive support for your immune system, bone health, metabolic processes and overall wellbeing, this high-quality multivitamin provides optimal levels of 22 distinct nutrients, including vitamins D3, C, B12 and zinc.
Celebrating natural beauty support, Evexia's Skin, Hair & Nails supplement is perfect for anyone who is looking to gently enhance the health and appearance of their skin, hair and nails. Featuring a curated set of vital nutrients that promote glossy hair, radiant skin and strong nails, including vitamins A, C, E and antioxidant-rich grape seed.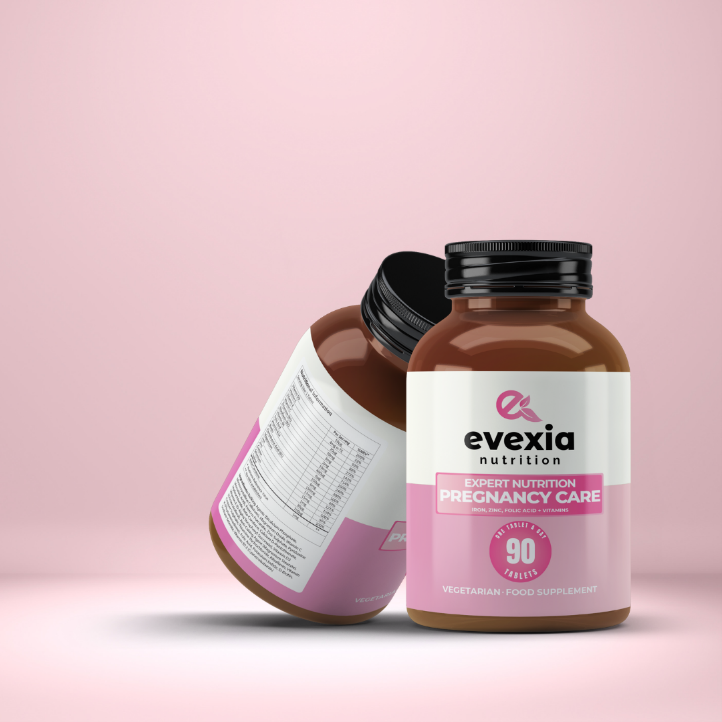 Providing crucial nutrients for foetal development, energy production, and immune support, this comprehensive blend for mothers-to-be offers a nourishing combination of nutrients, such as vitamin D3, iron, and folic acid, to support you and your baby throughout your entire pregnancy,
Discover Evexia Nutrition's full range of health-supporting supplements at evexianutrition.com