Ultrarunner Mimmi Kotka reveals why Smartwool® activewear makes the perfect training partner.
When you're enjoying adventures in the great outdoors, you need clothing that performs. Nobody knows this better than ultrarunning athlete, Mimmi Kotka. The nature-loving adventurer competes in some of the world's most gruelling mountain races, running up to 120K in the most extreme conditions. Yet, like many athletes and outdoor fans, when it comes to kit, Mimmi's choice is simple – Smartwool®.
'Wool is nature's own technical material – humans couldn't invent anything smarter!' says Mimmi. 'I always wear wool next to my skin when training outdoors, and Smartwool® is the nicest.'
Benefits of Smartwool® activewear
Made from sustainable, ZQ merino wool, Smartwool® is perfect for performance in every season. The fabric naturally breathes, helping regulate your body temperature.
When it's cold outside, merino fibres trap air, insulating you. In warm weather, they transport sweat away from your skin, keeping you cool, dry and odour-free, without the clammy feeling other sweat-wicking fabrics can cause. Thinner and softer than regular wool, Smartwool® is super-comfy on the skin and perfect for layering, making it ideal for long training sessions.
Why Smartwool® is sustainable
If, like Mimmi, you're passionate about the environment, Smartwool® is the natural choice. Partnering with organisations such as ZQ Merino, the brand protects our beautiful, natural world for future generations to enjoy. The New Zealand sheep that produce Smartwool® are treated humanely and farms work to minimise impact on the environment. Merino wool is biodegradable, and recycled wool fibre is used in some Smartwool® fleeces.
We caught up with Mimmi to discover how she uses Smartwool® activewear.
Q. When did your passion for outdoor adventure begin?
'I've been an avid outdoor nerd all my life! Growing up in Sweden, my weekends were all about hiking, skiing, Nordic skiing and freediving. It wasn't for competition, just for hanging out with friends and seeking the beauty of nature and movement – completely different to the hardcore, elite racing I do today!
Q. How did you become an ultrarunner?
'At 30, I started running trails around Stockholm and fell in love with it. In 2014, I entered a 90K race while on holiday camping. I didn't know it was an international field but I came second and got to represent Sweden in the Ultra World Championships, a mountain race with over 5,000m elevation – it was really knarly! That was a pivotal moment in my life – I realised this is what I'm supposed to do and, since then, it's been my life.'
Q. Why do you love ultrarunning?
'Getting to be an adventure-seeking, mountain explorer while running at the same time feels like a manifestation of my soul. I love the simplicity of trail running – you just put on your shoes, head out and you've got your fix of nature, calm and meditation. For me, that's the perfect activity.'
Q. What's a typical training day?
'For most of the year, I live in Chamonix in the French Alps with my husband and dog Enzo who loves running, too. Usually, I work in the morning (as a sports nutritionist), then live the "elite-pro life" the rest of the day. I do strength training and love to do yoga when I can.'
Q. Why do you choose Smartwool®?
'Smartwool® is perfect for outdoor activities because it regulates your body heat better than anything else. It warms you even when it's wet, and never gets sweaty or disgusting! Smartwool® is such high quality, if you take care of the clothes, they'll last a long time. And, because Smartwool® doesn't get sweaty, you don't need to wash it often so it's really sustainable.'
Q. Do Smartwool® running socks help you perform?
'I don't know what I'd wear on my feet if I didn't have Smartwool®! It's the best material for running socks. They keep your feet warm even when they're wet – and my feet are always wet! I wear different thicknesses to suit the season – thick during winter, then thinner and shorter until, in summer, super-thin, tiny ones! I wear them for skiing and biking too.'
Q. What are your hero pieces?
'In winter, I wear Smartwool® Thermal Base Layers for training and at home. Smartwool® underwear is a real life-saver for keeping my private parts warm when skiing! In summer, I wear Smartwool® shorts and a super-thin T-shirt like the Merino Ultralite. I love the stuff and wear it all the time. It's great for travelling – you can just pack a few items because they don't need washing often and look good for city trips.'
Q. Are you planning any exciting new challenges?
'I'm signed up for Trail du Mont Blanc, in Chamonix (August), a 100-mile race with 10,000 metres of elevation around the Mont Blanc Massif. That race has eaten me alive a couple of times, so I've told my husband I'll do it just five more years, to stop destroying our life for six months when I'm training!'
Mimmi's Smartwool® activewear essentials:
Try these Smartwool® activewear essentials, all available at smartwool.co.uk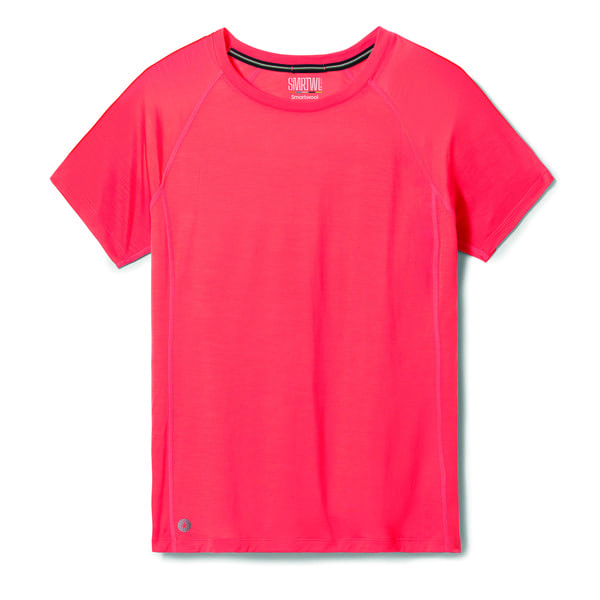 Women's Active Ultralite Short Sleeve T-shirt (£54.99)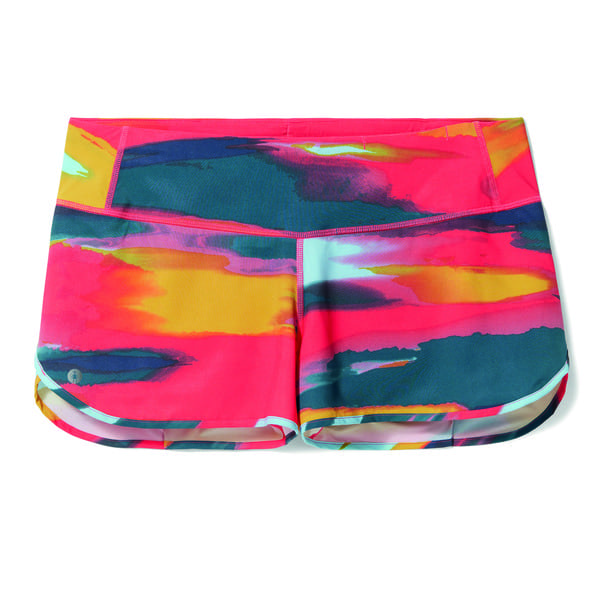 Women's Active Lined Short (£59.99)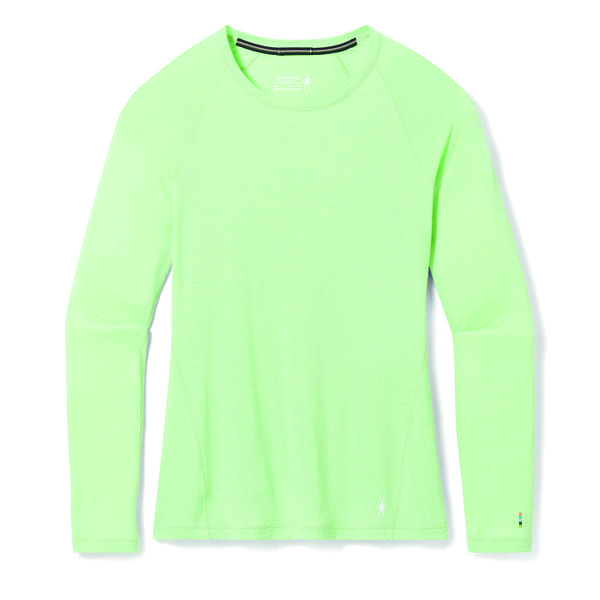 Women's Classic All-Season Merino Base Layer Long Sleeve (£84.99)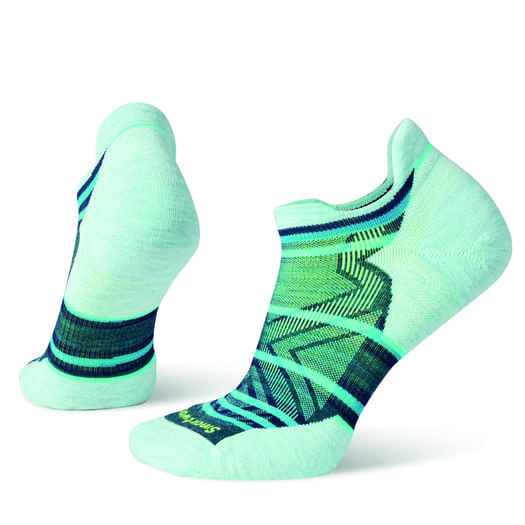 Women's Run Targeted Cushion Stripe Low Ankle Socks (£18.99)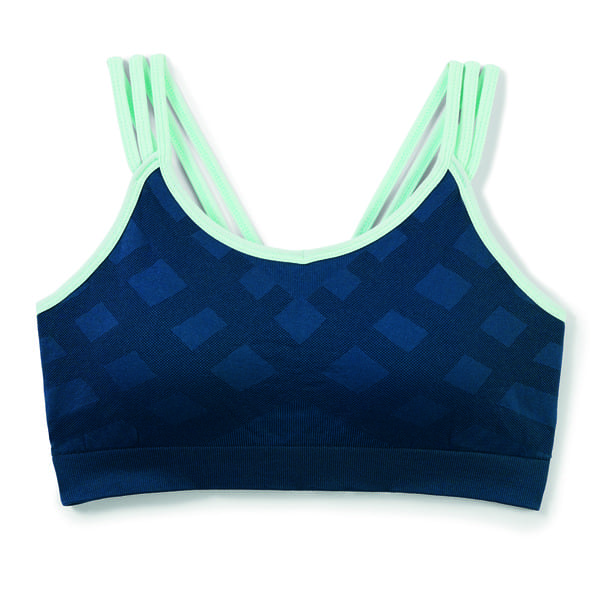 Women's Merino Sport Seamless Strappy Bra (£25)
Words: Mary Comber | Photography: Toni Spasenoski