Support your health and wellbeing this season with the all-new HUAWEI WATCH GT4 series, boasting high-tech health tracking, fitness and workout motivation and a comfortable and stylish design…
Smart watches have been on the scene for a few years now, offering an array of features to help you track your health, fitness and wellbeing. As technology progresses, these watches are only getting smarter – making it the perfect time to invest in your own.
At the forefront of smart watch technology is the new HUAWEI WATCH GT4 series. HUAWEI launches its latest generation of watches and unveils their next step into the wearables industry with its Fashion Forward proposition, taking integration between technology and fashion to the next level. With the proposition, Huawei unveils Sports Forward, Design Forward and Health Forward, thereby setting new standards and empowering users with the ultimate wrist companion for a modern lifestyle.

Backed by leading global fitness and lifestyle icon Pamela Reif, this new smart watch is here to support you, no matter your health, fitness or wellbeing goals.
"It's incredible that both Huawei and I started out on our fitness journeys at the same time,' Pamela explains. "In the ten years of me as a fitness lover, technology has played a hugely significant role in helping people live healthier lives. Huawei is at the forefront of that innovation, but doing so in a really cool way."
Here's how the new HUAWEI WATCH GT 4 works hard to support your health and wellbeing…
Health Forward: experience greater control over your health
Monitor your health and wellbeing
HUAWEI's dedication to your health is highlighted by its Health-Forward sub-proposition. Driving continuous innovation, each watch is designed to empower you to have greater control over your health than ever before.
With the HUAWEI WATCH GT 4, you can enjoy a range of health-monitoring features, including comprehensive heart health protection. Pulse wave arrhythmia analysis enables continuous and periodic heart rate monitoring, alerting users to irregular heartbeats and empowering them to seek timely treatment.
Other key health tracking features include continuous blood oxygen monitoring, with quick and precise results, along with body temperature and respiration rate tracking.

Improve your sleep quality
Getting a good night's sleep is vital for your overall health and wellbeing. The HUAWEI WATCH GT 4 offers in-depth sleep tracking, with new features such as sleep apnea monitoring providing more comprehensive sleep health management. After assessing your sleep quality, you'll also receive personalized recommendations to help you get a better night's sleep and feel your best. Sweet dreams!
Track your menstrual cycle using your wrist companion
Do you tend to feel a little low and fatigued when you're on your period? Or perhaps you notice a boost of energy around ovulation? It's completely natural for your mood and energy levels to change throughout your menstrual cycle – meaning self-care can look different depending on the time of the month.
If you've never tracked your cycle before, or your chosen period app never quite gets the predictions right, the HUAWEI WATCH GT 4 offers intelligent menstrual cycle tracking, utilizing temperature, respiration rate, and heart rate for more accurate predictions. By being clued up on where you are in your cycle, you can take steps to support your mind and body during each phase through fitness, nutrition and lifestyle choices.

Ease stress with breathing exercises
If you're feeling stressed or anxious, breathing exercises can help you to feel more grounded and calmer. All generations of HUAWEI smart watches, including the GT4, feature guided breathing exercises. With simple instructions and animations available on your wrist at the touch of a button, this feature is the perfect way to reset and destress throughout the day.
Sports Forward: a new level of maintaining fitness
Get a boost of fitness motivation
Whether you're new to fitness or returning after a break, a spark of workout motivation can do wonders for adding a pep to your step and getting you out for a run, into the gym or signing up for a fitness class.
HUAWEI's Sports Forward sub-proposition highlights its aim to increase accessibility in fitness, by making it more approachable and enjoyable to stay active. HUAWEI WATCH GT 4 features over 100 sports modes ranging from beginner to professional and from mainstream, like running and cycling, to trendy new activities, like esports and padel.
After your workout, you can receive your key sports data in the form of a report, offering a convenient way to keep track of your progress towards fitness goals. It's like a scientific and intelligent sports coach – right on your wrist!
Plus, the all-new weight management app, Stay Fit, aids in scientific calorie management, providing guidance for users striving to maintain or achieve their ideal weight. You can accurately and easily track real-time calorie intake and calorie deficit, keeping you motivated all day.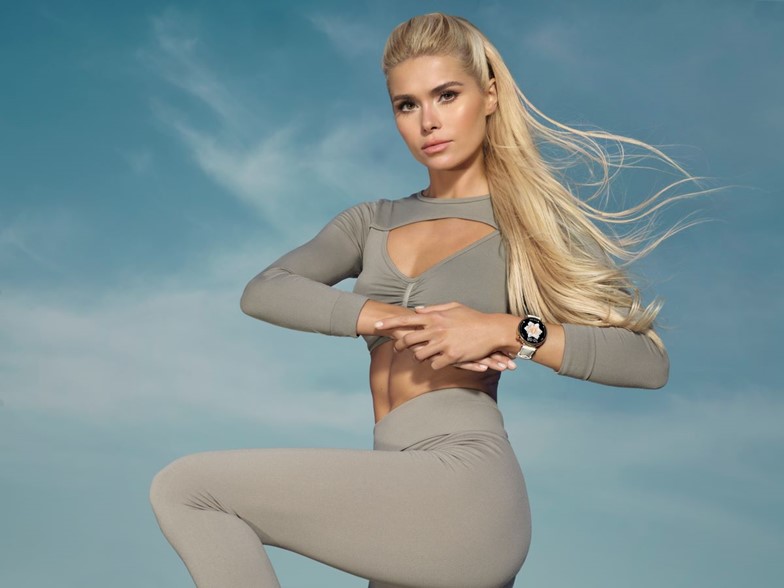 Design Forward: integration of technology and classic design
Look stylish and feel comfortable
It's all well and good flashing a selection of smart features, but if you don't feel comfortable wearing a particular watch on your wrist, it's likely you won't wear it at all.
Luckily, Huawei is committed to purposeful design, continuously evolving to incorporate innovative materials and offering a plethora of personalization options, making each wearable a statement piece that complements the user's unique style. HUAWEI WATCH GT 4 truly prioritises comfort and style, alongside its health and fitness tracking features. With continuous innovation in material selection, Huawei constantly seeks to bring a high-end, durable and comfortable wrist experience to users.

Plus, if you want to change up your look or wear the watch for different occasions, this new series of smart watches introduces a diverse range of eight watch straps, including options made from refined calf leather and Fluoroelastomer (alongside vegan-friendly alternatives), ensuring both versatile style and durability.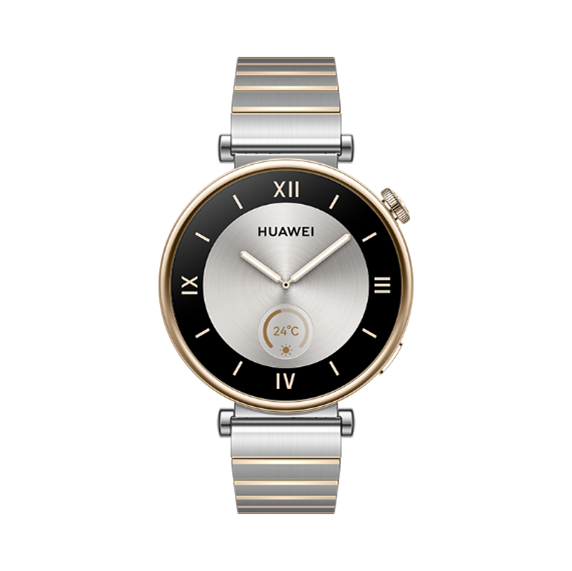 HUAWEI Wearable Product Ambassador, Pamela Reif, agrees. "What I love most about Huawei's wearable strategy is that its devices don't look like smartwatches! They're really beautiful fashion accessories, while giving you sporty benefits,' she adds.
Offering numerous health and fitness tracking features, alongside optimal comfort and style, the HUAWEI WATCH GT 4 series (from £399.99, out now) is the perfect training companion for active women. Find out more at huawei.com/uk.