In order to truly embody 'all the gear but no idea', our freelance fitness writer tested out some tailored ski kit to accompany her on her inaugural journey down-piste.
By Florence Reeves-White
It's ski trip season for those who like to frequent the French Alps or grab a bargain in Bulgaria, but where does a 26-year-old woman who's never been skiing start when it comes to buying kit and packing for their first time on the slopes?
Well, with a limited baggage allowance and an ineptitude for travelling light, I decided I needed the most efficient equipment for the job, and to avoid any wasted space in my suitcase! 
Now, I'm not claiming by any means that these are the items that all the pros pack, but for my amatuer ability level and propensity for moaning about the cold, these pieces were the perfect match.
Ski kit: undergarm heroes
Marrying style with super-cozy comfort, these thermals are a hug of heat for cold bones. I wore the Merino Long Sleeved Top to keep the chill out up the mountain, and it was so soft to the touch I've been wearing it around my (very poorly heated) house ever since. Who needs pyjamas?! The Nexus Pull-On is an insulating midlayer made with sumptuously stretchy fleece fabric for ultimate mobility and comfort. It'll quickly become your go-to lightweight layer. Developed to be warm, fast drying, and durable, it regulates your temperature and stretches as you move. This makes it ideal for layering and allows for that all-important down-mountain movement.
Ski kit: outer layers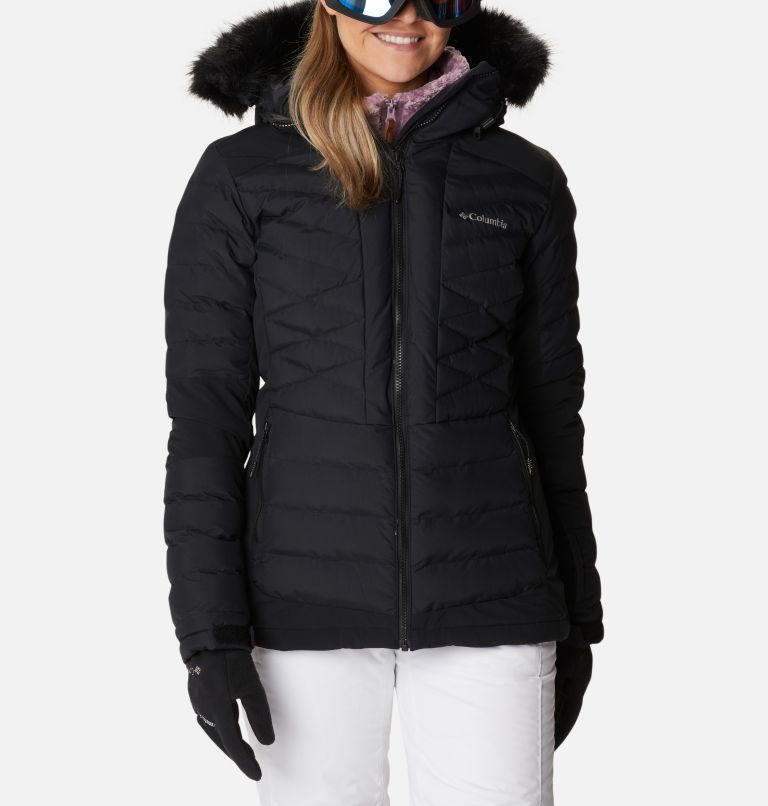 I think if I had to pick one slope saviour, this monochrome number would be my go-to. With copious pockets for ski passes and mid-piste snacks, a hood for any non-helmeted walks and patented omni-heat™ recycled synthetic down, even cooler, shadowy moments on the ski lifts are toasty when you're wrapped up in this Columbia number.
I can't imagine anything comfier to stomp around the slopes in (and provide relief from the dreaded ski boot blisters!) than these Sorel lace-ups. On my last day, tired of falling over and desperate to get some good film footage, I marched up the mountain in camel-coloured comfort and smugly stormed past everyone in their slippy trainers.
Note: these boots and BAM socks are a killer comfort combo, but be warned that adapting back to your regular footwear get-up back home is tricky.
I didn't realise how much time I'd spend out and about when off the slopes – ahem, 'aprés' it's you I'm looking at – so bringing a beanie was, I came to realise, essential. You don't need anything fancy or expensive; I love this cute little mint green number, but I'm sure there are more sustainable options. Try Organic Basics first, always.
Ski kit: saviour accessories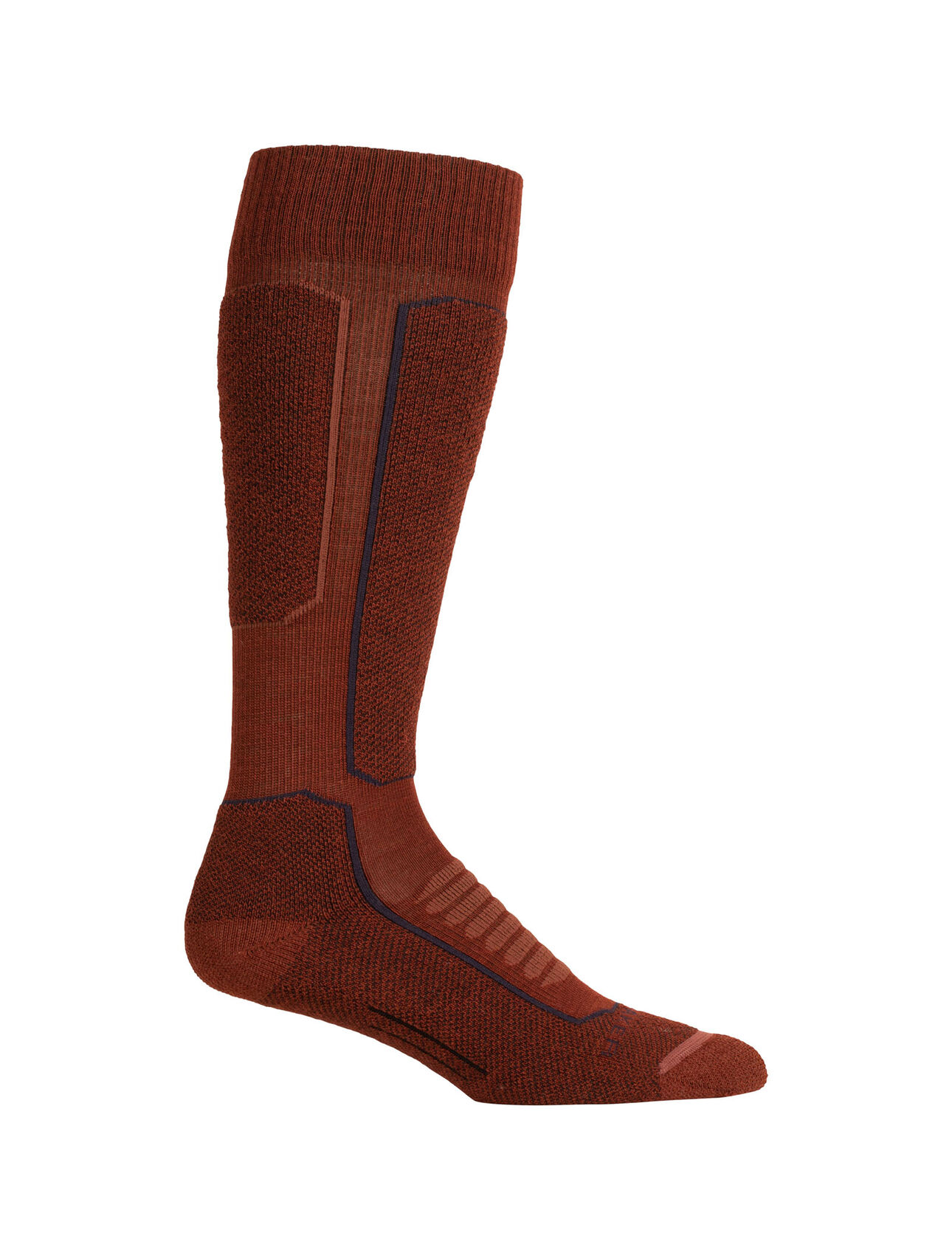 Stretchy and supportive, these merino socks are made for technical performance on the snow, but I'm not sure I used them to their full potential. For me, they were simply cushioned, warm and not too sweaty, which is all you can really ask of a ski sock. They're so cosy but breathable, you could even wear the same pair down to dinner!
A neck warmer is a ski-lift essential, especially for any enclosed spaces where you need to wear a mask. This multi-talented Buff snood was the perfect companion for any foray into a supermarket, restaurant or general icy cold climes. Its dual-use and durability did not go unnoticed! I couldn't quite work out how to take it off over my head inconspicuously though…
This Phoozy case protects your phone against extreme cold heat, extends battery life, provides drop protection and yes, it floats! Although I didn't get to test out that feature up the slopes.
It's a little too big for any coat pockets, but perfect for those that dare to brave the whole backpack-up-the-slopes scenario. Couldn't you get it caught on a ski lift? Is that just me?
These hand-warming yet good-looking gloves from Helly Hansen support your performance while skiing, with adjustable details at the wrist and opening, a durable palm panel and touch-screen-compatible fingertips. Unbeatable functionality combined with unique style, this hybrid design blends the soft feel of goatskin leather with a rugged nylon shell, providing the perfect, protective balance.
I took the classic Colebrook socks away with me, but anything BAM produces is pillowy soft and perfect for keeping toes warm in the winter. I challenge you to get a blister with a BAM sock on. The attempts my ski boots made were futile!