You don't need to spend a fortune on yoga kit, but the right props and clothing will make your practice more comfortable and enjoyable. We take a closer look at what kit you need for yoga, before sharing our pick of the best yoga clothes on the market right now…
So, you're all booked in for your very first yoga class. But what are you supposed to wear? Whether you're trying to find that perfect pair of yoga pants, a comfortable yet supportive sports bra or a stylish sweat-wicking top, we've rounded up the best yoga clothes for all your Hatha, Vinyasa and Yin yoga needs…
Check out our beginner's guide to all things yoga
What kit do I need for yoga?
Any comfortable clothing that allows you to move your body freely will be fine to practise yoga, although if you want to invest in special gear, there's an abundance of attractive styles and performance fabrics available. Here are a few points to bear in mind when looking for the best yoga clothes in the UK, to make sure what you wear won't interfere with your home practice…
What to look for in a yoga bra:
Unlike some fitness activities, you don't need extra support to do yoga but if you have a larger bust you may want to wear a close-fitting crop top that covers your whole bust – especially important when you're turning your body upside down! Otherwise, wear your normal bra, or opt for a soft, stretchy bra top.
Check out the best workout sports bras in 2023
What to look for in a yoga top:
A long, close-fitting top is ideal – loose ones may ride up around your neck when you do inversions, or hide your face in any pose where your head is lower than your hips.
If you'd rather not wear figure-hugging t-shirts, layering is another option – wear a thin, lightweight tee over a snug one – or try a baggy t-shirt that has a close fitting band around the hips. Keep an extra layer close by for the beginning and end of the class, when your body will be cooler.
What to look for in yoga bottoms:
Stretchy, close-fitting leggings or capri pants are best when looking for yoga clothes in the UK, as they won't impede your movement and they let you check on the alignment of your legs. Overly loose pants, on the other hand, may get trapped beneath your body as you twist.
Avoid thick waistlines, though, or heavy drawstrings at the waist, as they could be uncomfortable when folding forwards or lying on your stomach.
Yoga self practice: learn how to design sequences at home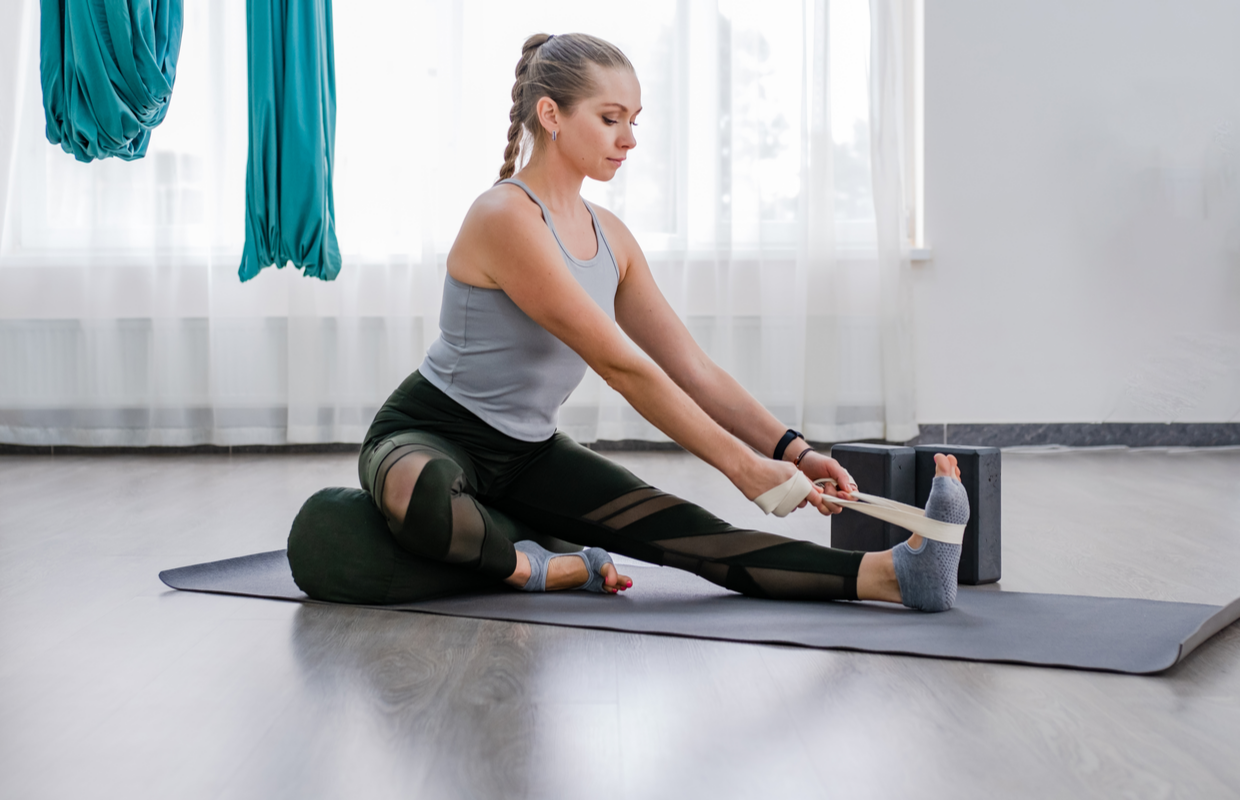 Yoga props and equipment
When you're beginning your yoga journey, props can be really useful for letting you get a feel for a pose before you have full strength or flexibility. Think of them as an extension of your body and a way to experience the benefits of the pose immediately. Below, we've shared our pick of the best yoga props for beginners, along with some DIY suggestions if you don't want to buy loads of kit…
BRICK
Bricks are usually deeper and wider than blocks, often making them more stable and more suitable for weight bearing. Use them for poses such as Pyramid, where you may have more weight travelling through your hands, or to support your knees in poses such as Reclining butterfly. DIY: Find a thick, short book.
BOLSTER
A bolster is perfect for making your practice more comfortable, and is indispensable for restorative yoga. Bolsters come in cylindrical or rectangular shapes, although you may find the latter more useful as its wider surface makes it ideal to rest your back on. DIY: Grab a couple of firm pillows or long cushions.
Try the Yogamatters Hemp Buckwheat Bolster
BUY IT NOW:
£46 / amazon.co.uk (not available in the US)
BLANKET
Folded under your shoulders, a firm blanket will protect your neck in Shoulder stand. It will also help open your chest when lying on your back. A blanket is perfect for keeping you warm at the end of your session, in Relaxation pose. Choose a fleece or cotton blanket. DIY: Take one off your bed or use a large throw.
YOGA STRAP
Straps are a great way to experience correct alignment, regardless of your flexibility. Use them as an extension of your arms and wrap one around your feet in Head to knee pose, or use it to help you balance in Boat. DIY: Use a tie or belt.
BLOCK
A foam block can be used as an extension of your arms in standing poses such as Standing forward fold, or to support your shoulder in Reclining twist. One of their most common uses is to sit on it if your spine rounds, such as in Staff pose. Two will be fine to start with (one for each hand). DIY: Find two books of the same thickness.
Try the URBN Fit Yoga Block
BUY IT NOW:
$14.94 / £10.39, amazon.com
YOGA MAT
A mat helps cushion your joints from hard floors and stops your hands and feet slipping when you're in postures such as Downward dog. Choose the mat's thickness according to your needs. Prices vary from £15 to £100 but you'll get an adequate mat for under £20. DIY: Use a thick cotton rug.
Try the Sundried Eco Jute Yoga Mat
BUY IT NOW:
£16.07 / amazon.co.uk (not available in the US)
Best yoga clothes in 2023
Now you know what to look for when buying yoga kit, check out our roundup of the best yoga clothes available on the market in 2023…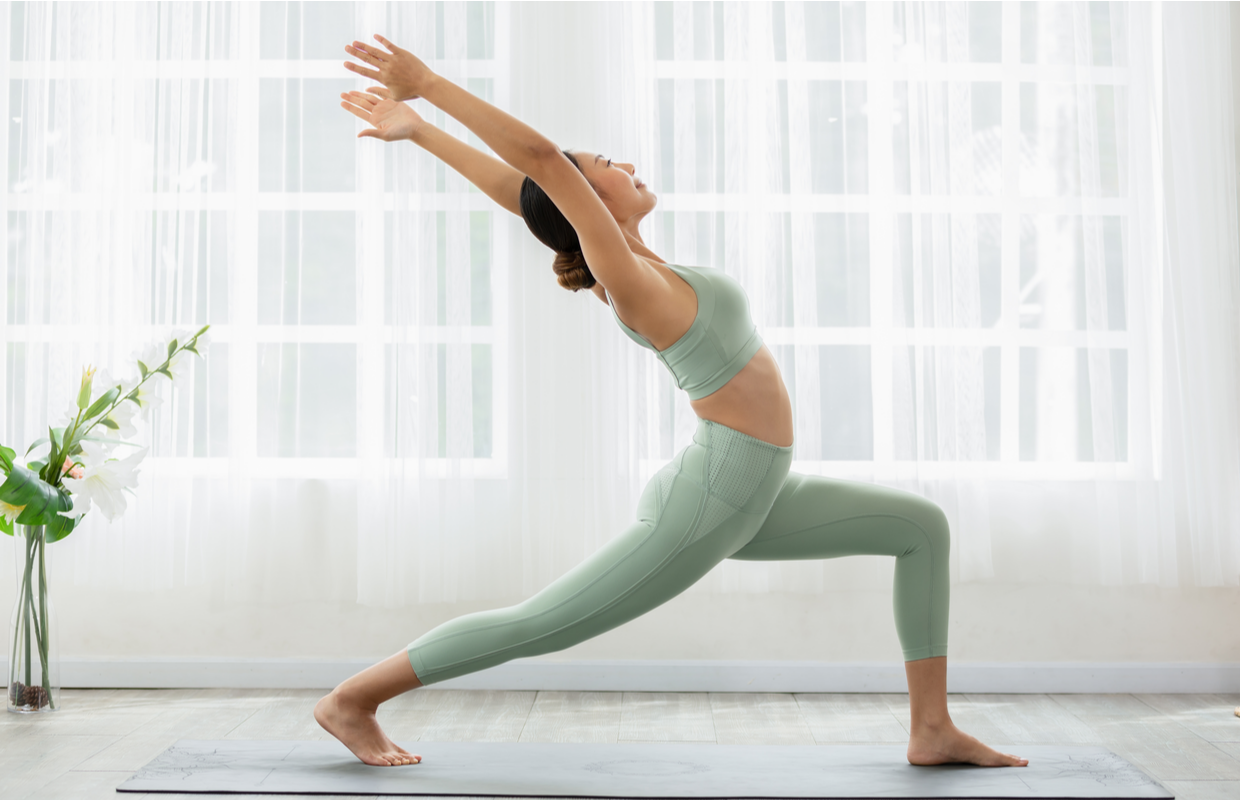 Best sports bras for yoga
BUY IT NOW:
$52.38 / £49.99, surfdome.com
Stretchy, stylish and sustainable, Contur's Afresh Crop Sports Bra features a comfortable level of support for your chest, while still allowing full range of motion in the shoulders thanks to the racer cut back. Created using the softest Italian sustainable techno fabric, plus ECONYL (regenerated nylon), which lightly compresses your muscles to aid recovery.
BUY IT NOW:
$47.47 / £38, pocket-sport.com
Made from buttery soft fabric with delicate straps, you'll feel supremely comfortable however you wear this Pocket Sport Claude Bra. Available in 10 gorgeous colours, this wear-every-day sports bra is also super stretchy and designed to hide sweat patches.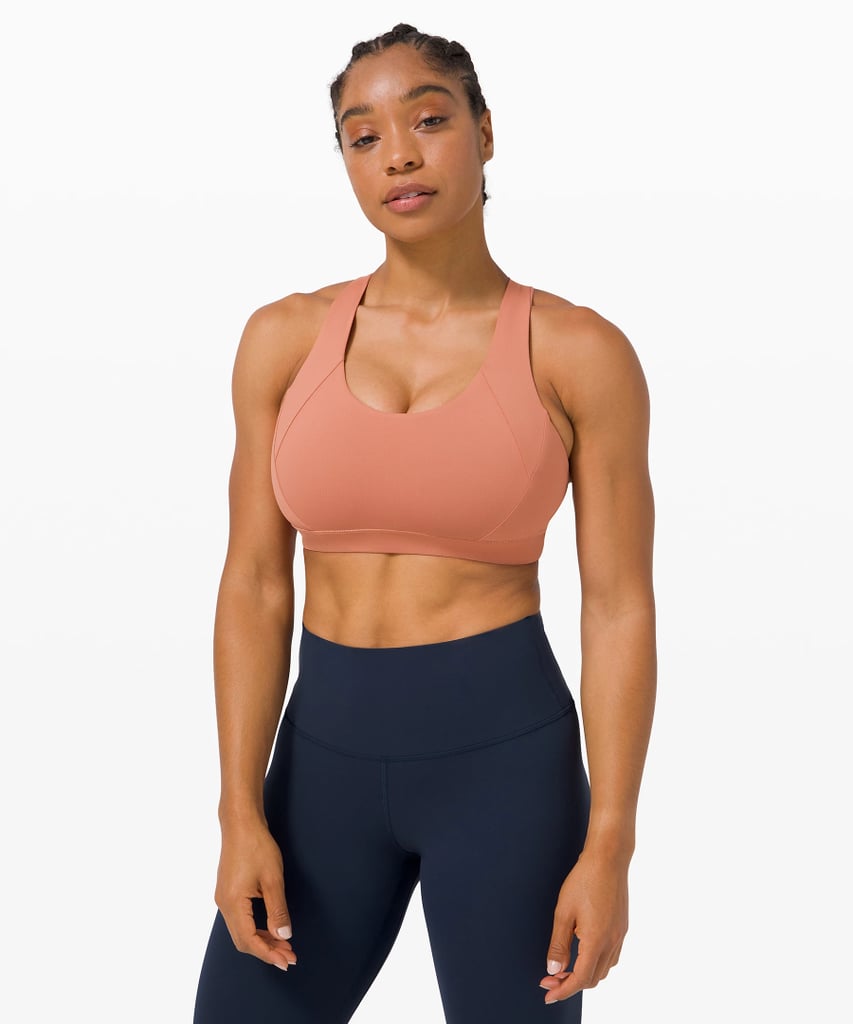 BUY IT NOW:
from $48 / £29, lululemon.co.uk
At last, a stylish yoga sports bra with a bigger cup size (DD-E). Normally, scrappy styles are the preserve of smaller-busted yogis. The Free To Be Elevated Bra from Lululemon is also sweat-wicking, offers a four-way stretch and comes in black, grey sage, misty pink, white and rustic coral.
Best yoga tops for women
BUY IT NOW:
£45, asquithlondon.com (not available in the US)
With its longer length and tighter fit on the hips, this Asquith Bend It Tee will stay put to keep you covered at all times. The sustainable garment is made with sustainably-sourced bamboo for unrivalled softness and breathability.
BUY IT NOW:
£24, hummel.co.uk (international shipping available)
This Hummel HMLCI Seamless Top has a flexible fit and seamless construction, plus natural moisture management properties to keep you feeling fresh and dry. Available in a range of soft, pastel colours.
BUY IT NOW:
£29, hush-uk.com (international shipping available) 
Floaty and fluid, this Hush Strappy Racerback Vest is made from quick-drying, breathable jersey to keep you cool throughout your yoga class. We love the fun, bold colours!
BUY IT NOW:
$36 / £24, pourmoi.co.uk
This silky Pour Moi Energy Cross Back Short Sleeve Yoga Top is made from a super-soft lightweight jersey material. It also features cute strap detailing at the back to let your body breathe.
Best yoga leggings and pants
BUY IT NOW:
£70 / asquithlondon.com (not available in the US)
These best-selling Asquith Flow With It Leggings (£70) are oh-so-comfy and gently hold you in so you feel secure on and off the mat. Made with Bambor® fabric, a unique blend of bamboo, organic cotton and elastane, the leggings are also incredibly soft and breathable – not to mention eco-friendly! Plus, they come in a range of fun patterns and colours.
BUY IT NOW:
$61.82 / £59, surfdome.com
Contur's Smooth Move Leggings come in an array of colours to suit your every mood. Crafted in a soft Italian sustainable techno fabric, the leggings are designed to give you support and fabric coverage in the areas you need it most.
BUY IT NOW:
$63 / £44, bambooclothing.co.uk
Long and loose with a smart, tailored fit, these BAM Horizon Yoga Pants will hug you in all the right places without restricting your movement. Climate positive, the pants are made using a supersoft classic bamboo jersey.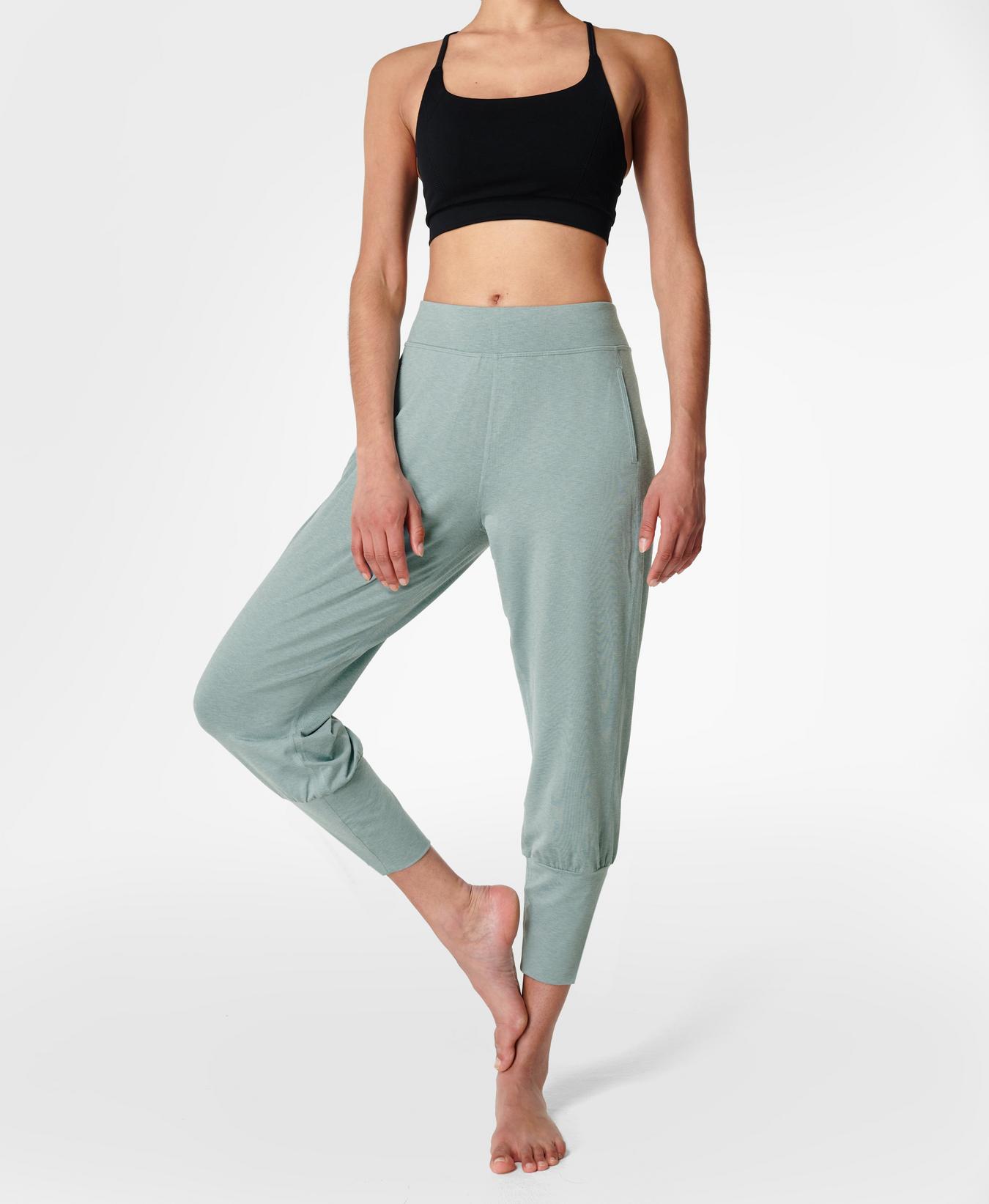 BUY IT NOW:
$98 / £80, sweatybetty.com
These lightweight Sweaty Betty Gary Cropped Yoga Pants have fitted cuffs to hold the legs in place during your practice. The super soft fabric is sweat-wicking and squat proof. They also feature two handy pockets!
BUY IT NOW:
£69 / asquithlondon.com (not available in the US)
With a fold-down waist and ruched cuffs, the Asquith Long Hareem Pants (£69) stay put whatever your pose. Plus, you'll love the super-soft, sweat-wicking and breathable bamboo fabric.