Don't let the cold weather dampen your fitness mojo. We test the latest and best sports earbuds to keep you moving all through winter…
By Eve Boggenpoel and Lucy Miller (Lead image: JABRA)
From power beats that motivate your workout to fitness apps telling you when to change pace, earphones have never been a more useful training buddy. But with so many models on the market, how do you know which to buy? We asked those in the know for their top buying tips.
What to look for in a pair of sports earbuds
'Finding earbuds that don't budge is the most important thing when it comes to choosing a pair for sport,' says Luca Barbarossa, regional product marketing manager, EMEA South at Jabra.
'There's nothing more annoying than earbuds that fall out or shift when you are running or working up a sweat. They also need to be lightweight and comfortable so there's no pressure on your head or ears.'
Mehul Trivedi, vice president, product and experience at Bose, agrees: 'If you don't get the right fit for your ear, they'll not only be an uncomfortable distraction, but your sound quality will also diminish because they won't create a seal in your ear. Make sure you check you have the right size ear tips, too.'
Look for models that are sweat-resistant, which will help them stay in place when you're working hard and, if you want extra security, consider earbuds with in-built fins that fit into the ridge of your ear for even more stability.
Other things to consider include battery life (you don't want your earphones to run out of steam before you do), whether or not you want them to be compatible with third-party apps such as Strava, and if you'd like extra features, such as an inbuilt heart-rate monitor.
What is an IP rating?
IP stands for Ingress Protection Marking, and rates the degree of protection your earphones have against the damaging effects of dust and water (or sweat). Composed of two numbers, as in IP 57, the first number (5) refers to dust, the second (7) to water.
For dust protection chose a minimum of IP5X. If you want your device to be dust proof, opt for IP6X. When it comes to water or sweat, protection ranges from IPX1, against dripping water; IPX4, against splashes; and IPX7 or 8, which, depending on the brand, can be used for swimming (to a depth of up to and over a metre, respectively).
How to find sports earbuds with good sound quality
Of course, if the sound quality is poor, you're not going to want to wear the earbuds in the first place. 'Music has the power to motivate, whether you're trying to hit a new 5K PB or power through one more rep, but you don't always want to have to blast it at top volume to hear all parts of the song,' says Trivedi.
You might also want the option of customising the sound – some models offer graphic equalisers via an app, or pre-set sound options such as rock, dance or speech. Adapting volume levels is also important if you're going to stay safe while exercising.
Active Noise Cancellation (ANC) features enable you to block out unwanted sounds – say, if you're in a noisy gym – but turn it off and you'll be more able to hear ambient sounds such as passing traffic.
What are bone-conducting headphones?
In-ear earbuds are not the only option available – bone-conducting headphones are becoming increasingly popular with fitness fans.
'Instead of transmitting sound vibrations through the air, bone-conduction headphones turn sound into tiny vibrations that pass through your cheek bones,' explains Tyler Chen, international marketing manager for AfterShokz.
'Transducers [which transfer energy from one form to another] sit in front of your ear and transmit the vibrations along your cheekbones to your middle ear, bypassing your ear canal.'
Hygiene is also an advantage with these models, as there's nothing in your ears. 'Bacteria are not trapped inside the damp, warm sweaty environment of your ear canal where it can build up
and cause ear pain or infection,' Chen explains.
Also, if you're a road runner and plan on competing, it's worth knowing that bone-conduction headphones are the only earphones that are approved for use in all road races under the UK Athletics Rules of Competition.
5 of the best sports earbuds – reviewed!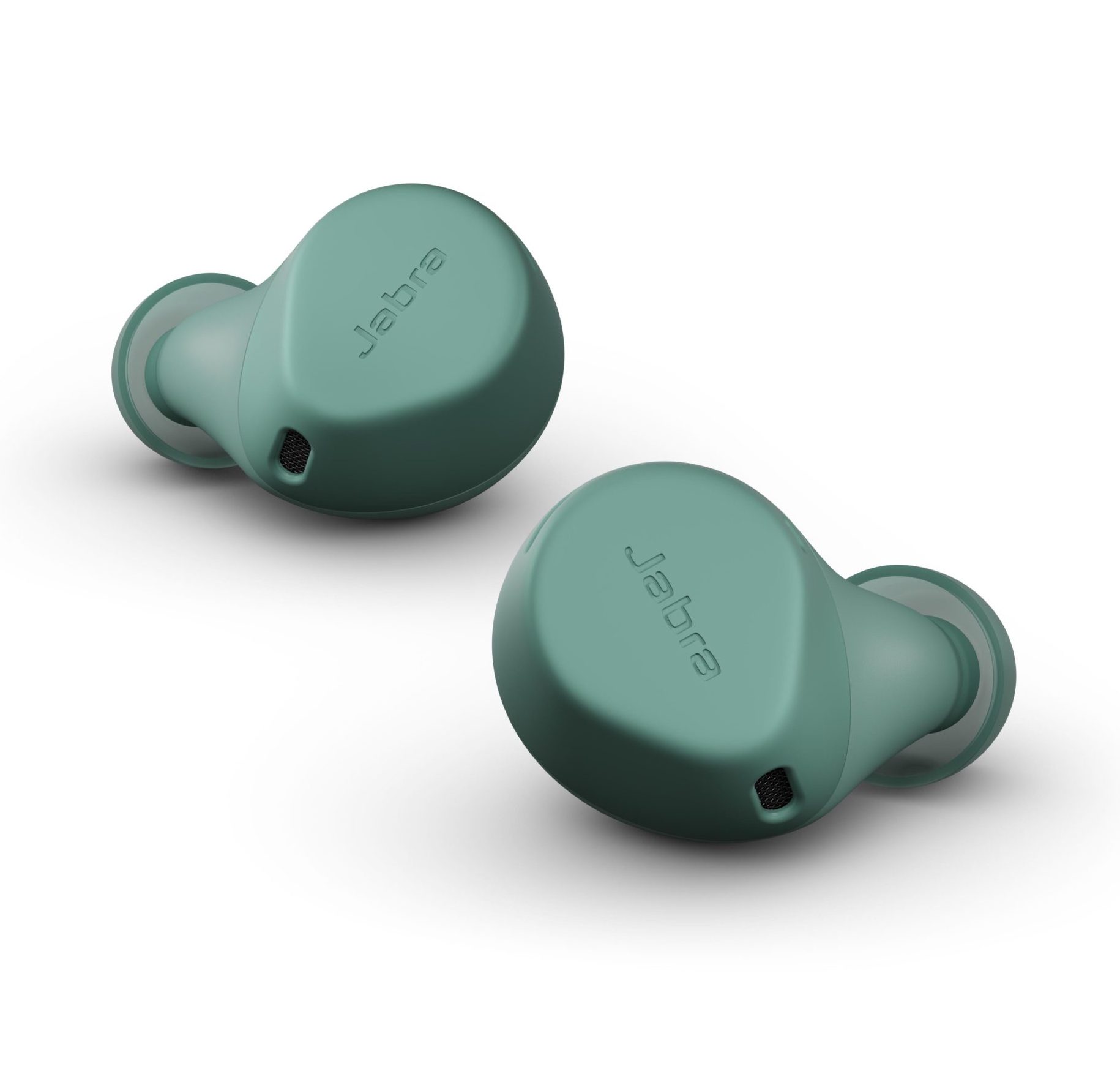 If you have high demands of your technology, these could be the buds for you. The five levels of ANC, five levels of HearThru and a hearing-sensitivity test in the app mean you can fine tune these earbuds to your individual needs, even adjusting the audio balance for each ear separately in case your hearing is different in each ear.
There are six music pre-sets, including neutral, base and treble boost plus speech, although you can customise this too, with five levels of Htz to adjust. An impressive nine-hour listening time, even with ANC on all day, increases to 35 hours with the case, so you'll never be alone, even on an ultra or when out hiking.
And I especially liked the five-minute power charge which gives an hour of use for those times when you're dashing out for a gym session and the batteries are low. The silicone ear tips give a strong seal, making ANC effective, but the danger is it could be too effective – on a busy road, I'd rather have had more HearThru as I couldn't hear everything my running buddy said.
Although this can be easily rectified by choosing one of the other four ear tips. IP is 57, adding to their usefulness in bad weather (you can use them in the bath or shower, but not pool, due to chlorine) and one feature I really liked was the soundscapes option, where you can mask sound with 12 sounds, from white noise to ocean waves and songbirds.
Battery ★★★★★ Fit: ★★★★★ Features: ★★★★★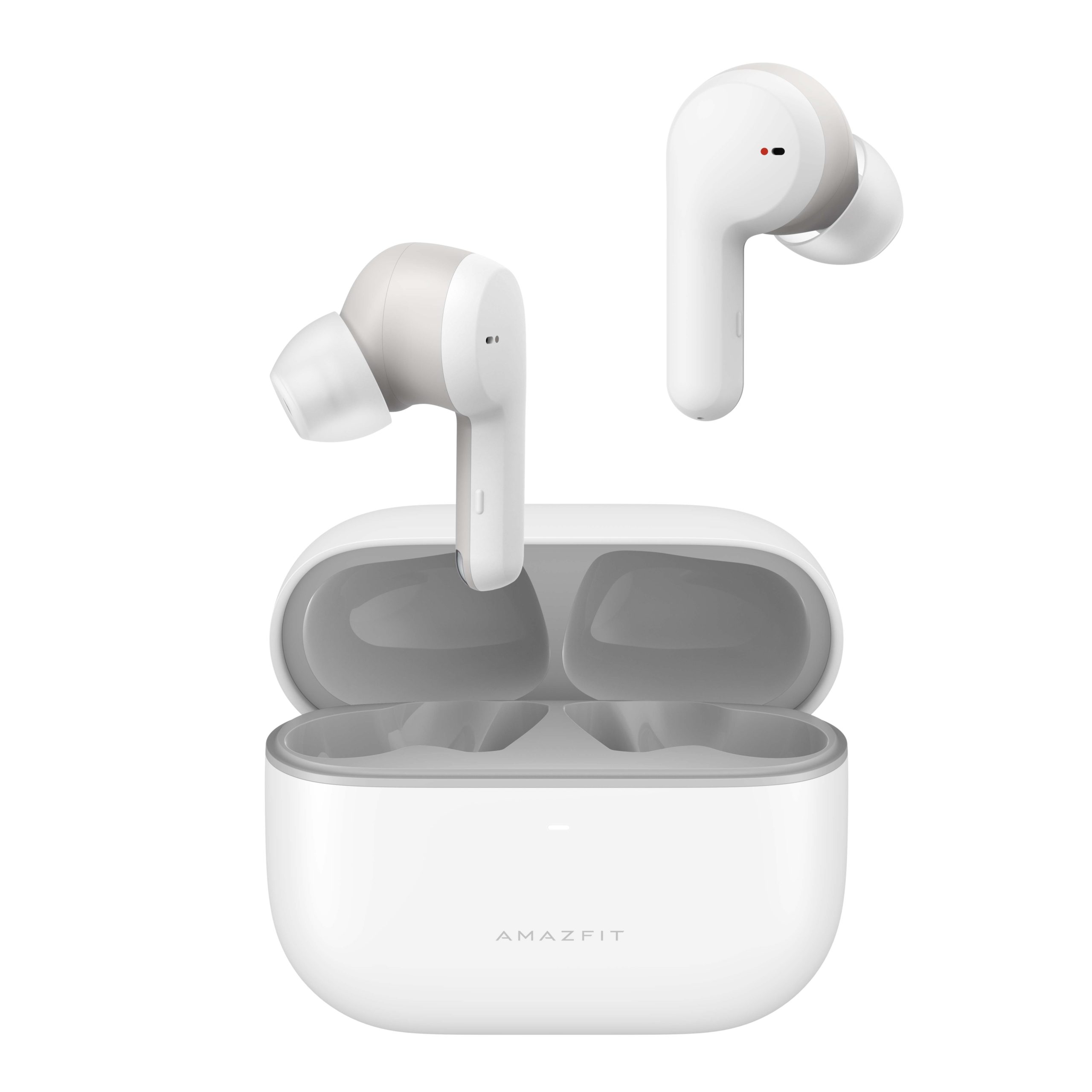 At IP55, these buds are dust-, sweat- and rain-proof, while four sets of silicone buds mean you should find a comfortable fit. You might miss the over-ear hooks of the previous version if you do a lot of heavy training, but they were fine for running and cycling.
Battery life is impressive – nine hours continuous play (30 with the charging case) – you can customise 10 sounds (rock, jazz, vocal, etc) and set ANC to travel, indoor, adaptive and workout.
They reduce most ambient sound well, but wind noise can be distracting. But this is more than compensated for by the good points – they automatically kick in when you start running and save workout data, monitor your heart rate and warn you if you're working too hard.  They also link to Map My Run, Siri and Strava, and even warn you if your posture is poor.
Battery ★★★★★ Fit: ★★★★★ Features: ★★★★★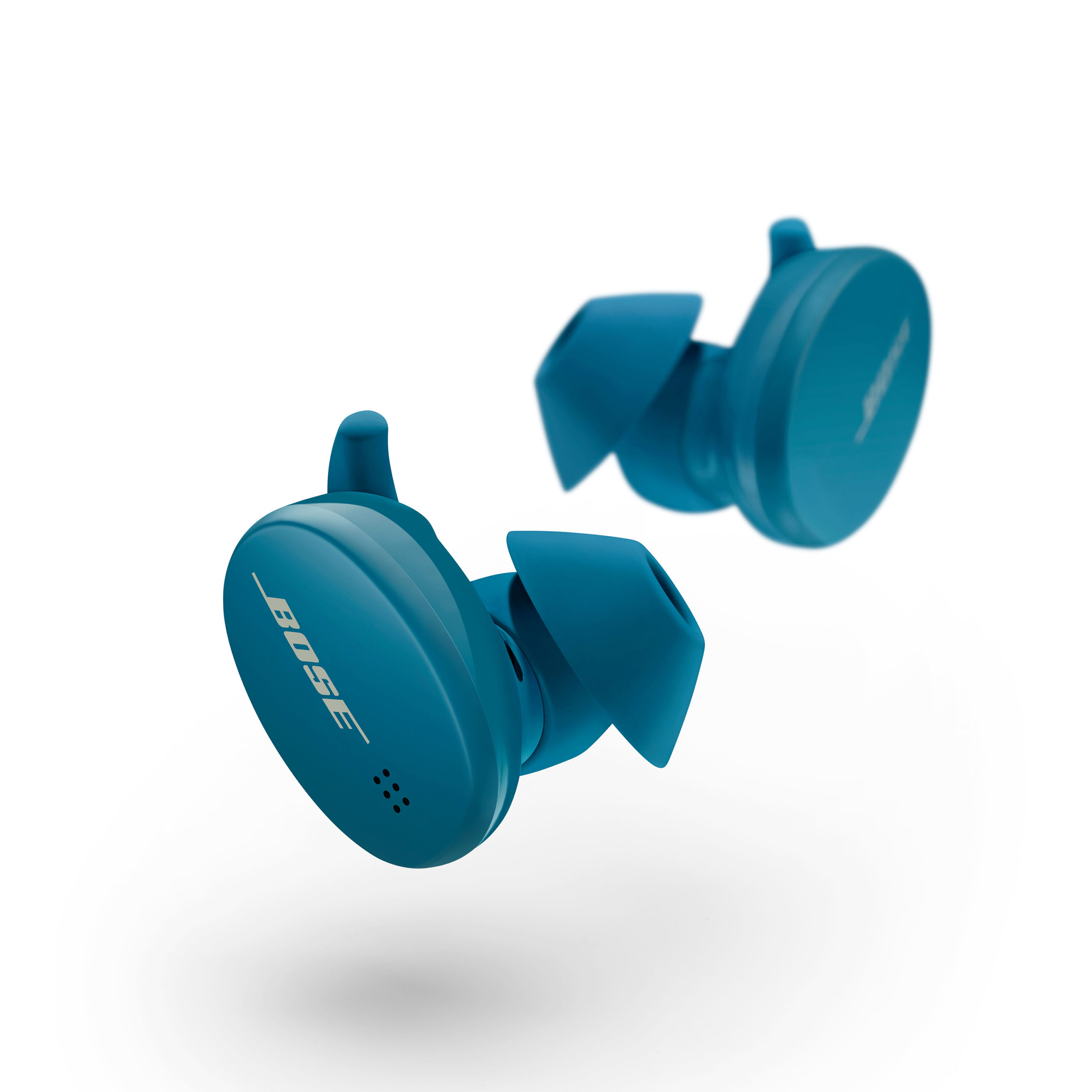 BOSE (£179.99)
These IPX4 earbuds include three ear tip options, although I found their wide conical shape more comfortable than the usual ear tips, creating less pressure in my ears.
Set-up is well thought out, for example, playing music stored on the buds to check noise-masking levels at set-up stage, and controls on the earbud are pleasingly intuitive – swipe up to increase volume, down to lower, and you can customise short cuts such as skip tracks and check battery level by tapping the left bud.
The only connectivity is to your phone's voice assistant, and battery life is lower than some at five hours (15 with the charge case). They're a simpler set of buds than others, but what they do, they do well. Sound quality is good and wind noise nil.
Battery ★★★★★ Fit: ★★★★★ Features: ★★★★★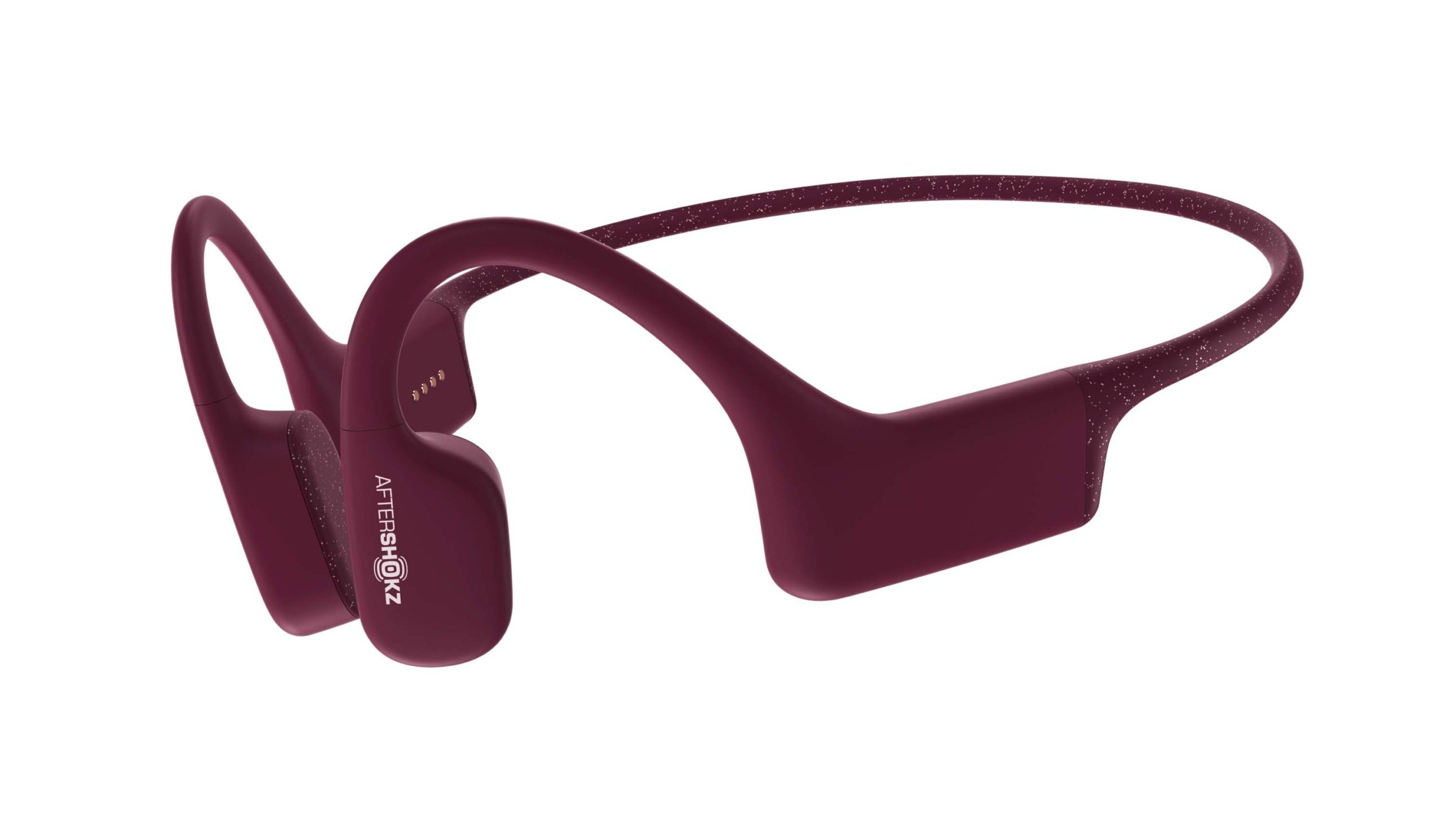 I was impressed with the sound of these bone-conduction earphones – the sound is right inside your head, exactly as if you had earbuds in, just without any pressure in your ear. At IP68, these are suitable for use in water to a depth of 2m.
They're not Bluetooth-enabled, but I loved being able to listen to music when swimming length after length (with a memory capacity of 4MB, you can store 1,200 songs). Battery life is eight hours continuous play, with two hours charging time, although I did feel slight pressure on my cheekbones when wearing them.
Cleverly, the silicone carrying case has perforations, to allow the earphones to dry out, while the USB plug comes with a silicone cover, so it isn't damaged by moisture in the case either.
Battery ★★★★★ Fit: ★★★★★ Features: ★★★★★
I didn't expect these earbuds to be as comfortable as they were – the long tab fits in your ear grove, making them very secure. I kept them in all morning after my run and didn't even feel they were there.
Battery life is 4.5 hours, 15.5 with the case, and the IPX5 rating makes them sweat- and water-resistant. ANC works well, as does Awareness Mode for when you want to hear the sounds in your environment, and you can apply these settings to each bud independently.
While the sound equaliser options make a difference, I'd have liked more music genres, such as classical. I don't always want rock or electronic, sometimes I want to chill, maybe when doing yoga or a long run.
Battery ★★★★★ Fit: ★★★★★ Features: ★★★★★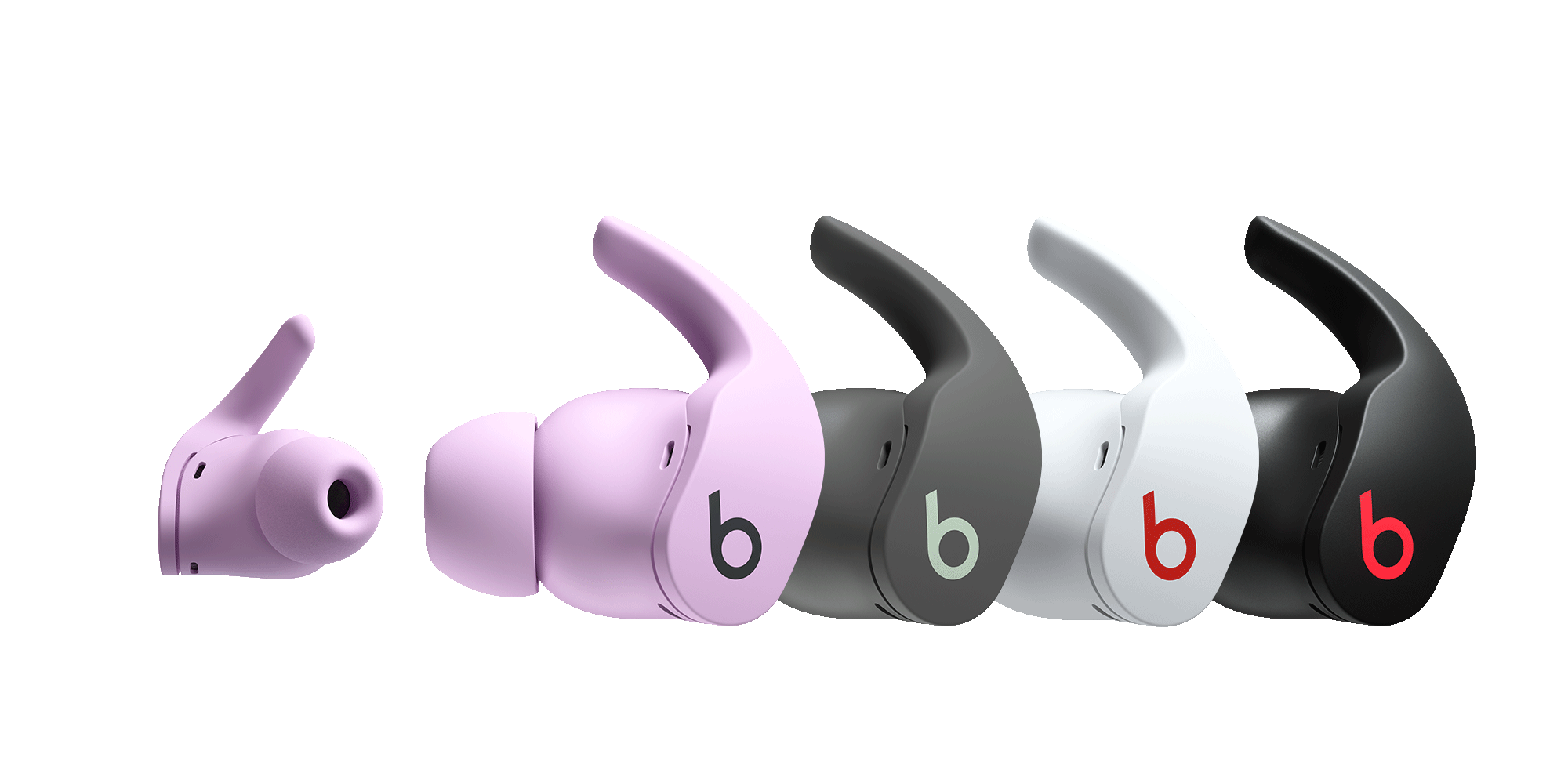 There's nothing worse than having to fiddle to connect your phone, getting cold fingers and losing your stride, when taking an important call on a run. But these earbuds allow you to take a call simply by tapping the 'b' button on the side of the earphones – it couldn't be easier!
As well as great sound quality, these earphones offer outstanding comfort. When they're in your ears, they're in – there's no need to rearrange the fit of them or worry that they'll slip out. Plus, the colours are beautiful, especially the Stone Purple option.
They come with three listening modes: Active Noise Cancelling mode (ANC); Transparency Mode, for when where you need to hear the world around you; and Adaptive EQ, which is powered by Apple's computational audio and cleverly listens to the sound you are hearing, automatically tuning the low- and mid-frequencies to the shape of your ear.
They're made from recycled materials, too, which is just another positive, and have an IPX4 for water and sweat resistance. They might be on the expensive side but you get what you pay for, right?
Battery: ★★★★ Fit: ★★★★★ Features: ★★★★★