Whether you're splashing about with the kids in the sea, or plunging into wild waters, long-sleeved swimwear has a lot to offer. Here's our pick of the best long sleeve swimsuits for women in the UK, perfect for all your wild swimming adventures…
Thinking about taking a dip in the nippy British waters? Or maybe you're going abroad and wondering what to pack for a full day of sun-laden activity. From sporty two-pieces, to full costumes, rash vests and wetsuits, there's a lot of swimwear on the market right now. So, where do long-sleeved costumes fit in?
When to use long sleeve swimsuits
Long-sleeved swimwear can be a great choice for water sports and other water-based activities such as snorkelling – they keep arms and  shoulders covered, plus protect skin from sunlight. They're also the ideal option for swimming and splashing about in slightly colder waters, whether that's a chilly sea dip (in the summer, British waters tend to range from a nippy 15 degrees C to a more balmy 20 degrees C) or playing abroad in an unheated outdoor pool.
Indeed, experience teaches us that long-sleeved one-pieces are even the perfect product for when you're 'hanging around' in normal-temperature indoor pools while keeping an eye on the kids.
Is neoprene essential for wild swimming swimsuits?
Neoprene and similar thick fabrics add another layer of complexity to your choice. With the neoprene and neoprene equivalent costumes we tested offering between 1mm and 2mm thickness, these long-sleeve swimming costumes clearly are not warm enough for very cold swims (most brands we came across recommended them for between 19 and 23 degrees C water temperatures) but they will take the chill out of tepid water and keep you warmer than your average long-sleeved suit.
'The main purpose of neoprene is to keep you warm, with better wind protection than classical swimwear fabrics,' say the experts at Roxy. 'Also, the added thickness neoprene boasts will make impact with the water a little less uncomfortable should you fall [eg from a surf board] at full-speed, plus they can sometimes limit skin rubbing on a harness or other water sport equipment.'
The main thing to remember is that an insulated one-piece is not an alternative to a full wetsuit and you should, therefore, check the appropriateness of one before you take a dip. As the experts state: 'They can certainly be used when air and water temperatures are warmer, but be aware that neoprene swimsuits will always be "swimsuits".'
Finding the best fit for a long sleeve swimsuit
A well-fitting costume should be your priority when it comes to making a selection. Check that yours fits comfortably – it's not too compressive around the torso or too tight around the neckline, and, if it is supposed to offer full coverage around the bottom or support around the bust, that it's fit for purpose. Longer sleeves, possibly with thumbholes, can be a nifty way of keeping your hands covered and are worth considering if you're going for a swim in cold water.
Experts suggest that you also consider the material your cossie is made from. 'You can go for a classical swimsuit that has specialist fabrics and design – look for those with added support, higher coverage, durability and UV protection,' says the Roxy product team. 'Or you can go for a neoprene option, which will offer stronger support, comfort and durability.' Whichever suit you choose, extend its life by rinsing it out with fresh-water after use and avoiding drying it in direct sunlight. Here's our pick of the latest costumes…
Best long sleeve swimsuits for wild swimming UK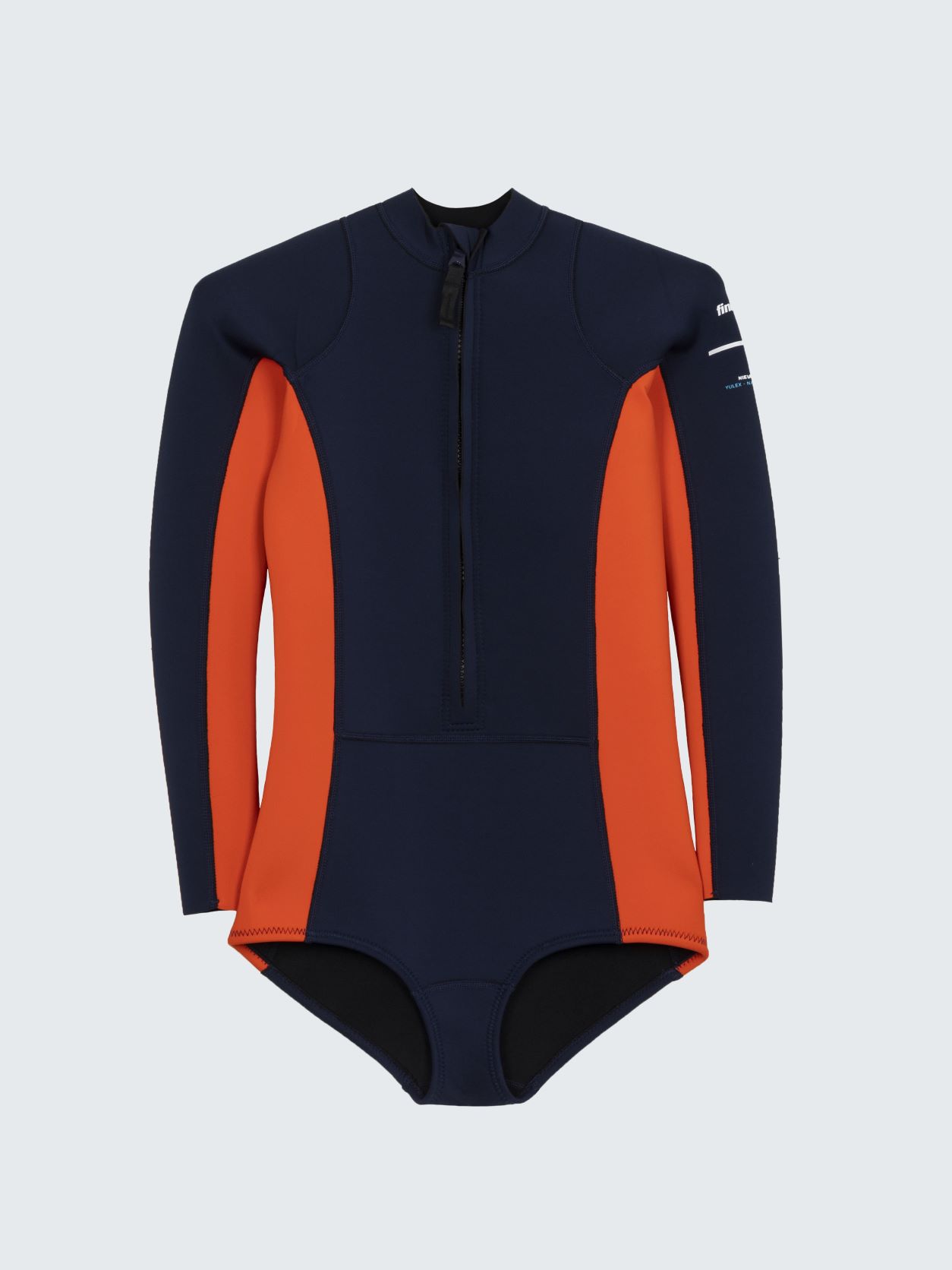 Designed for swimming and surfing, we took this 2mm-thick suit to our local lake in June for a cool-water dip, and we were really impressed with how it performed – it boasted the flexibility needed for front crawl while offering a comfortable amount of coverage. It's made from a planet-friendly Yulex natural rubber – which boasts a four-way stretch and is said to produce 80 per cent less CO2 than traditional neoprene – that provided the warmth and freedom of movement we needed all swim-long.
The suit had a great fit around the bottom, too, offering more coverage than other options on test and using material that stayed put while we paddled, plus it offers a long-length fit along the arms that kept our hands toasty. We love that it boasts flat-lock seams that minimised chafing against skin, and a shape that moves as we did. It's a costume we'll return to time and time again, and we can't recommend it enough.
Fit: 5/5
Function: 5/5
Style: 5/5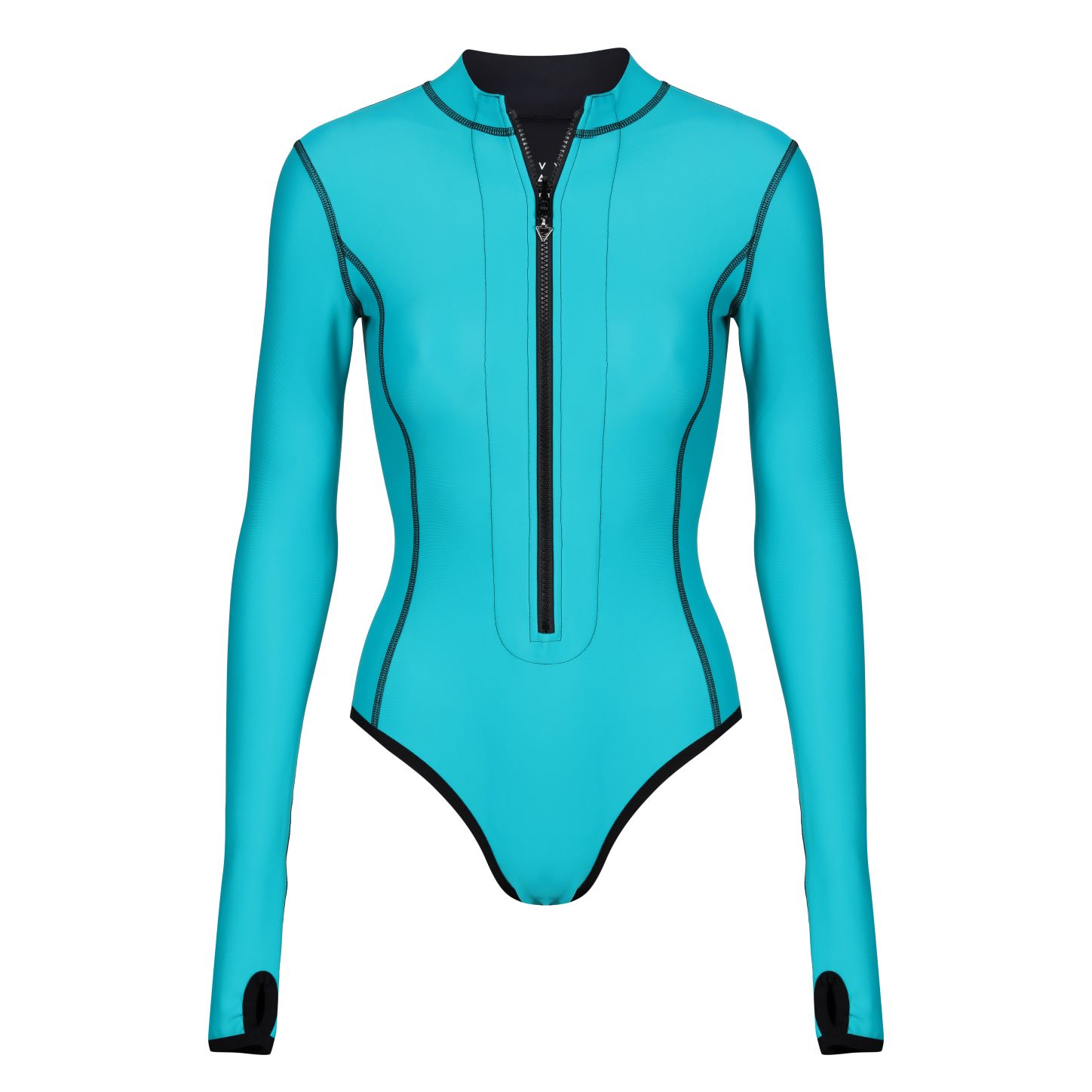 If you want to feel super chic as you step out of the sea, this is the suit to go for. Available in this cool Ocean Green/Black colour, it is stylish with a capital 's'. We tried it in a Spanish lagoon where the water was warm-ish and found that the 1mm no-neoprene (it's made from a bonded, recycled nylon material) thickness offered the perfect amount of warmth. It's easy to get on and off, plus is the only suit on test that boasts thumb holes for keeping hands cosy.
It could have fitted more tightly around our shoulders/chest, but this may vary depending on the person and didn't impact on our swim. Available is sizes XS (approx a 6) to XXL (approx an 18-20), this cossie is two suits in one, as you can reverse the costume to wear it as a black swimsuit. Clever stuff.
Fit: 4/5
Function: 5/5
Style: 5/5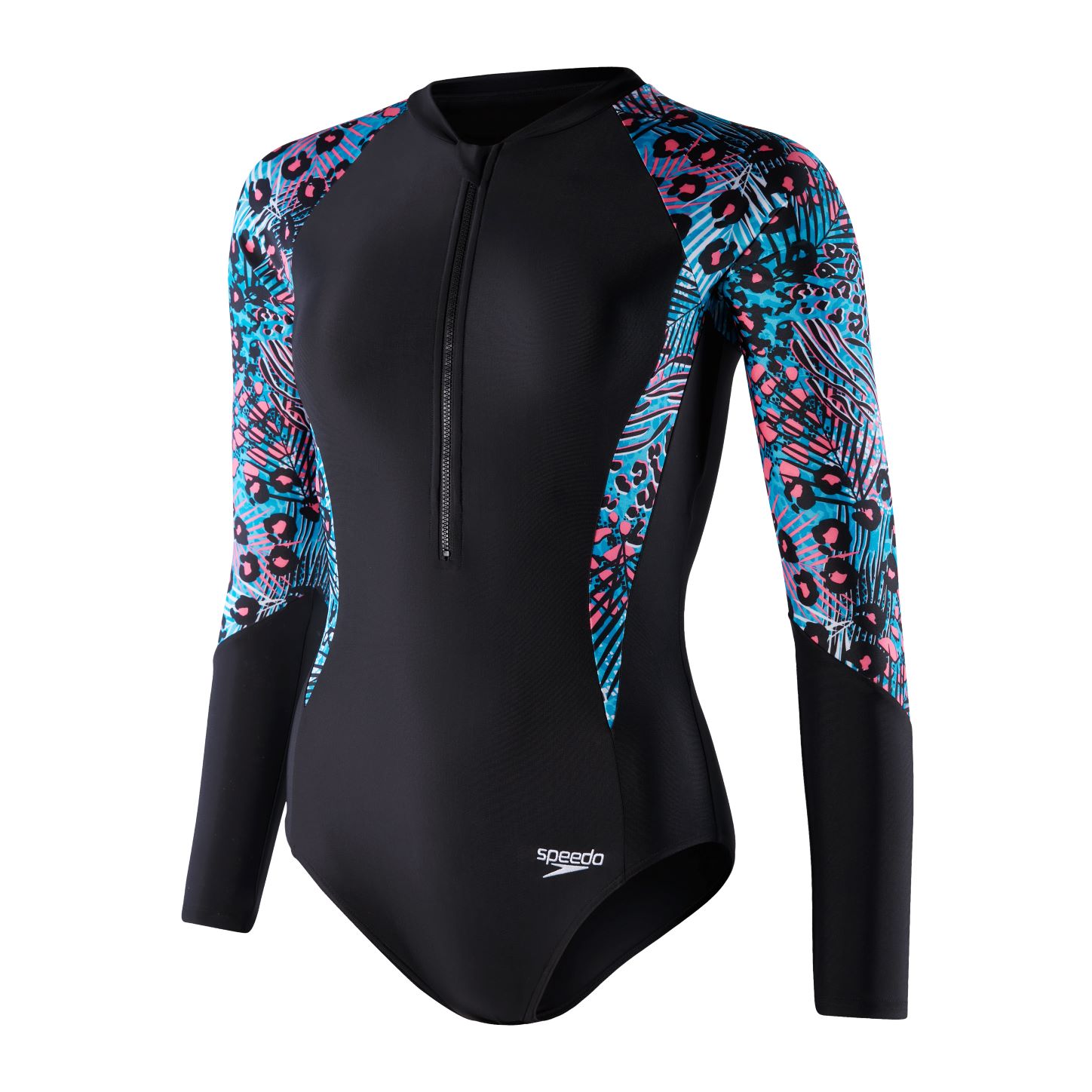 Trusted swimwear brand Speedo boasts a really good line in long-sleeved swimwear that we've long used for chilly pool-time. This costume is easy to get on, thanks to the front zip which stays in place all activity-long. It's not made from neoprene or a similar thick material, but is perfect for swimming in cooler indoor pools.
We love that it's made from a chlorine-resistant fabric that keeps it in shape use after use, plus you can team it with the ¾ Sun Protection Leggings, £40, for top-to-calf coverage. It doesn't offer UV protection (if you want that, go for the Printed Long Sleeved Sun Protection top, from £34, which uses UPF40+ fabric) but does look super stylish. Plus, it can be a great option for holiday sea dips, during which the water might be more tepid than cold.
Fit: 4/5
Function: 3.5/5
Style: 4/5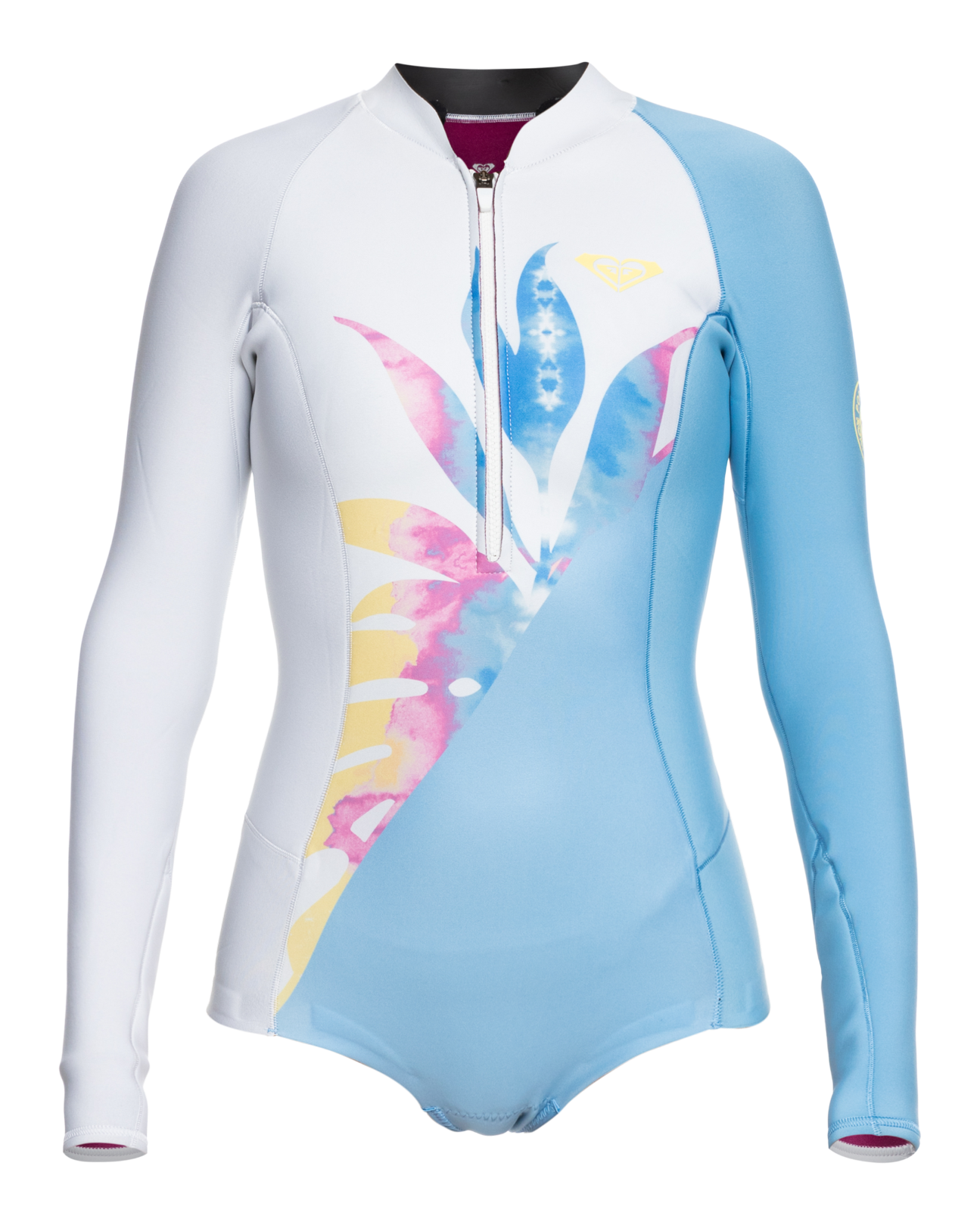 Compliments were aplenty when wearing this printed 1.5mm thick suit, which boasts a super-cool print that can be seen on other numbers from the Roxy Pop Surf collection. It has great eco credentials, having been designed with a planet-friendly neoprene made from scrap rubber tyres, a recycled polyester/nylon lining blend, plus a water-based and solvent-free glue.
Ideal for water sports, it offers the warmth needed for 21-23oC waters, but we tried it in slightly cooler conditions and still felt fairly comfortable for a brief dip. It has a slightly cheekier cut around the bottom compared to other cossies on test, but still offers the coverage needed for activity. We didn't do any surfing in it but its tropical print would definitely look pretty eye-catching on someone catching waves!
Fit: 3.5/5
Function: 4/5
Style: 5/5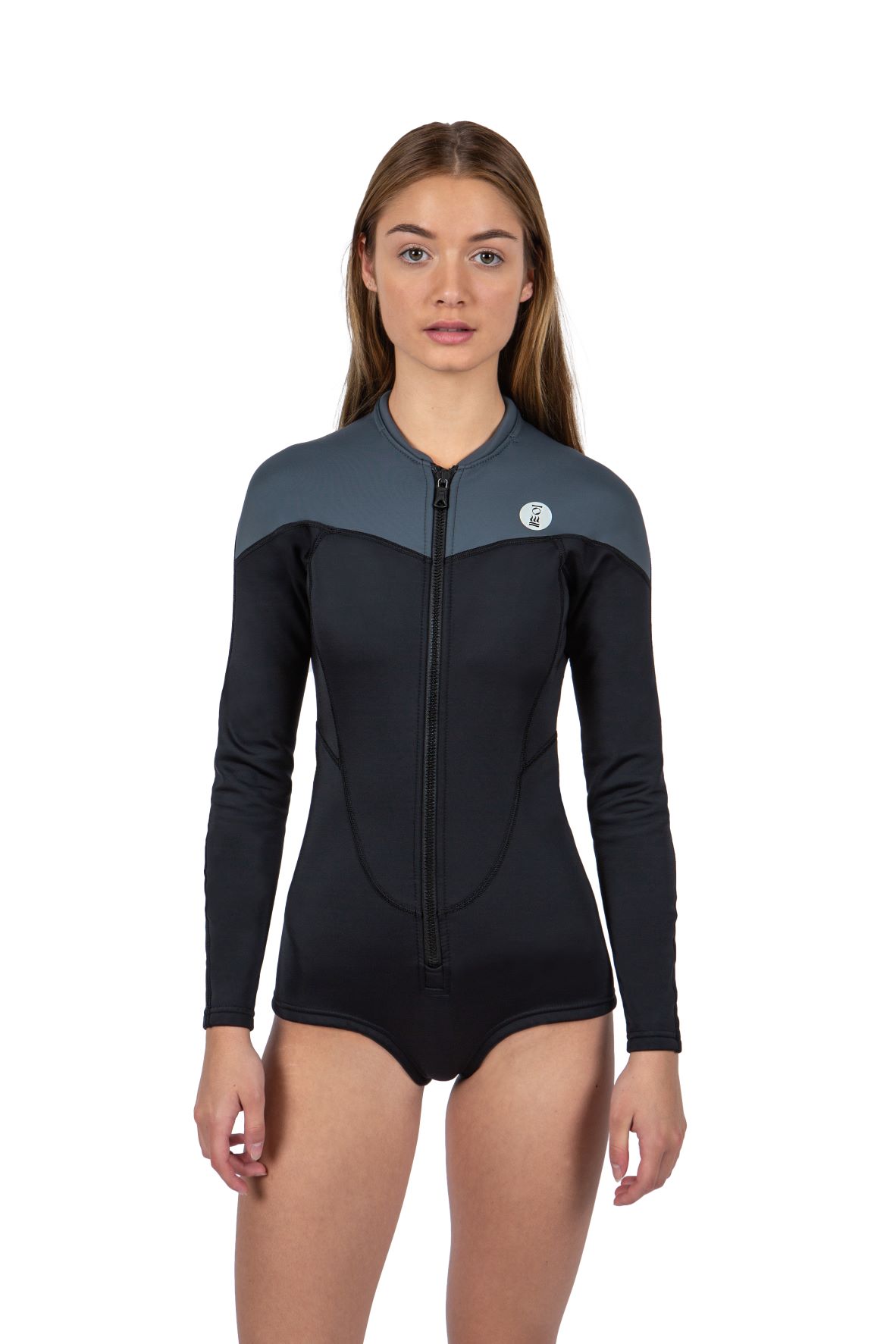 Equivalent to 2mm neoprene, this thermocline wild swimming suit is lightweight, breathable and hypoallergenic. We loved the fleece lining, which not only keeps you warm (by trapping a thin layer of water next to your body and preventing cold water flowing over your skin) but is also sweat wicking.
The fabric dries really quickly (a swift towel rub and you can happily don your drying robe without it getting soaked) and is sustainable, too, with 78 per cent of the outer layer being made from ghost fishing nets. On test, temperatures that would have otherwise been prohibitive became bearable, and the sleeves are very welcome on blustery days, when the wind feels colder than the water. The suit comes up small – even going up a size it was tight on my arms and around my shoulders, and I struggled to get it off alone, despite the deep front zip.
Fit: 3.5/5
Function: 4/5
Style: 4/5
Other essential wild swimming kit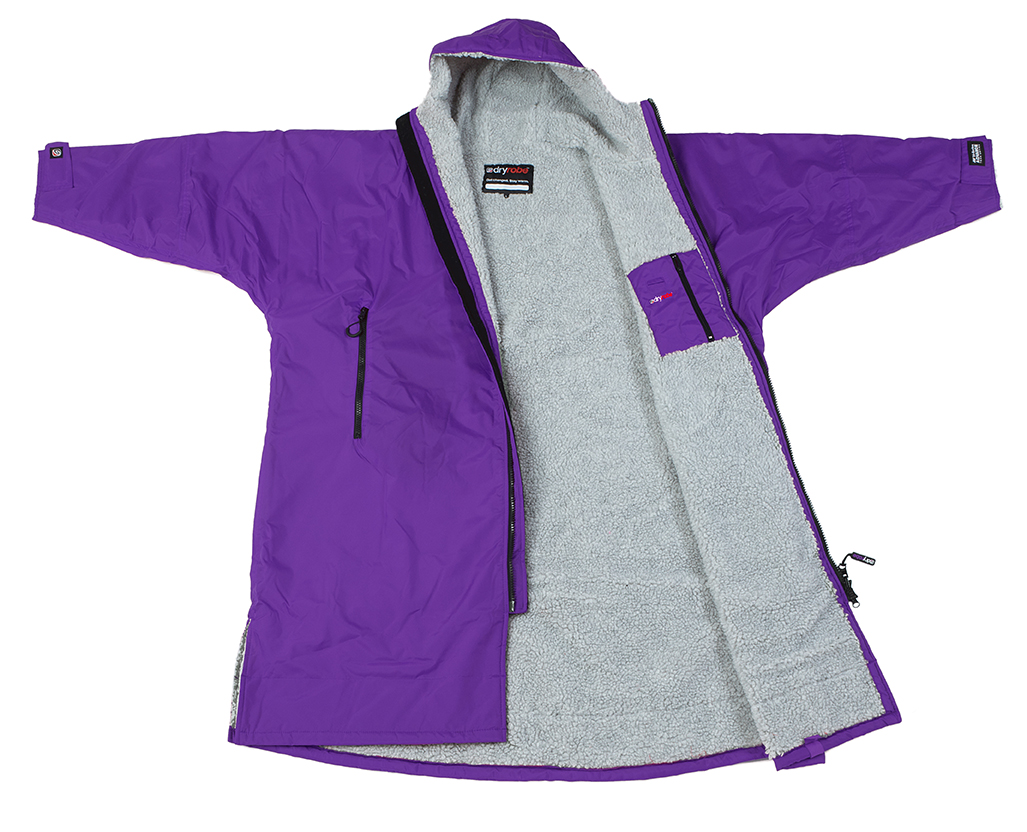 Waterproof, windproof and oh-so-snug, you won't want to be without this piece of kit post cold-water swim. Made from 100 per cent recycled fabric. We love it.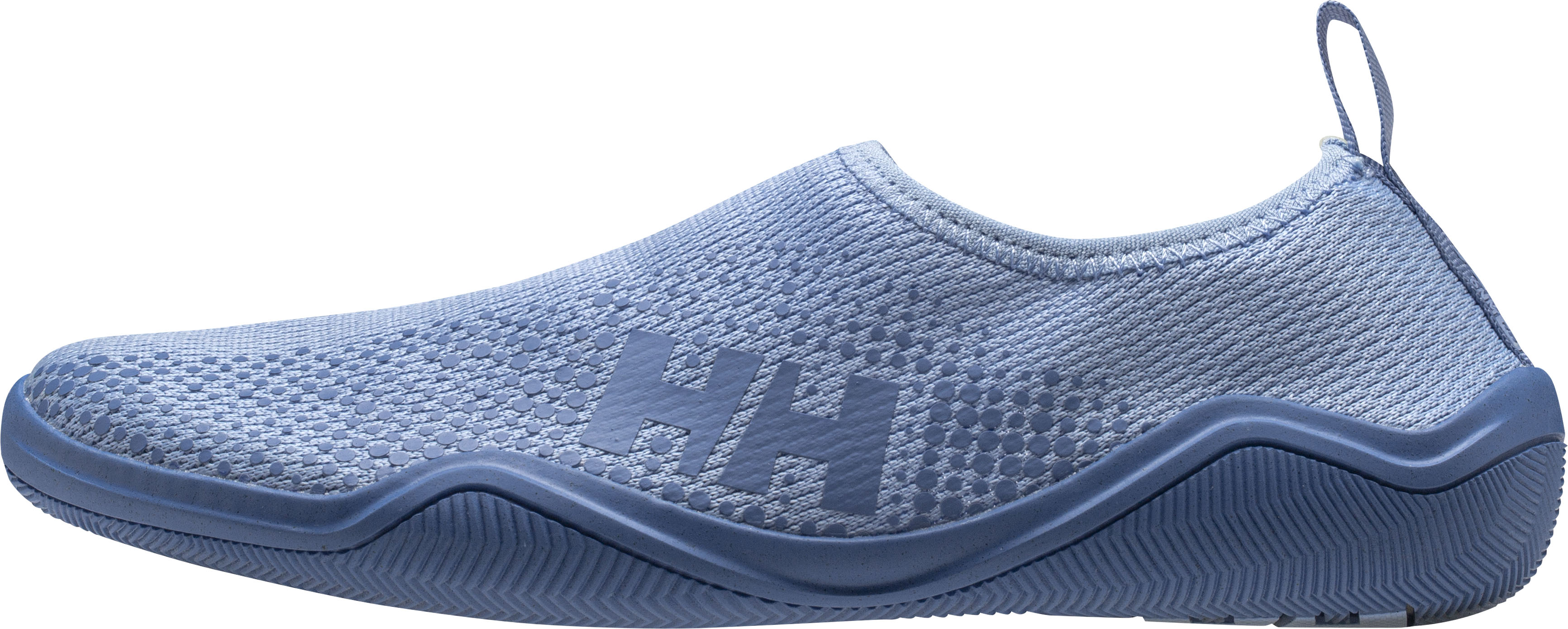 Having shredded my feet on broken oyster shells at my local beach, I wouldn't swim without these. They're lightweight, flexible and breathable.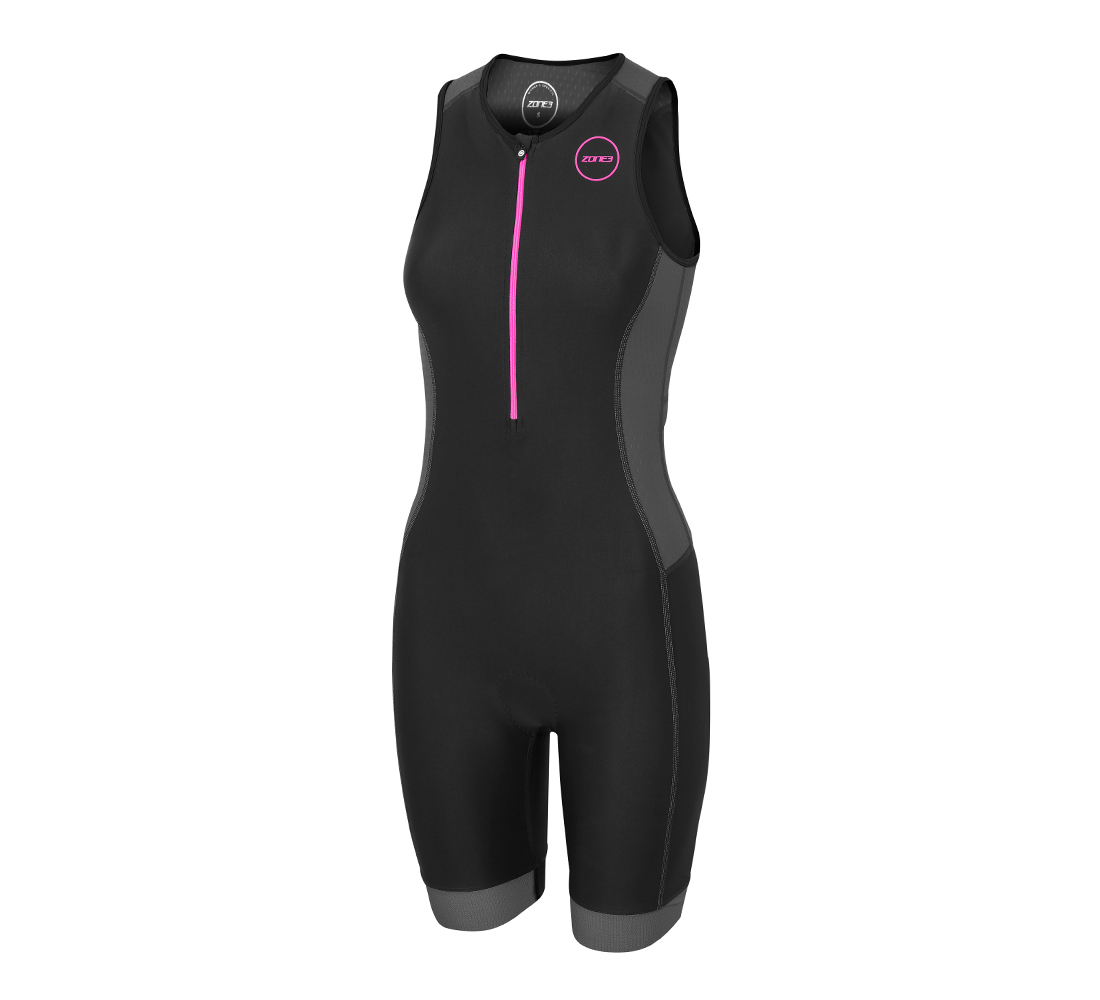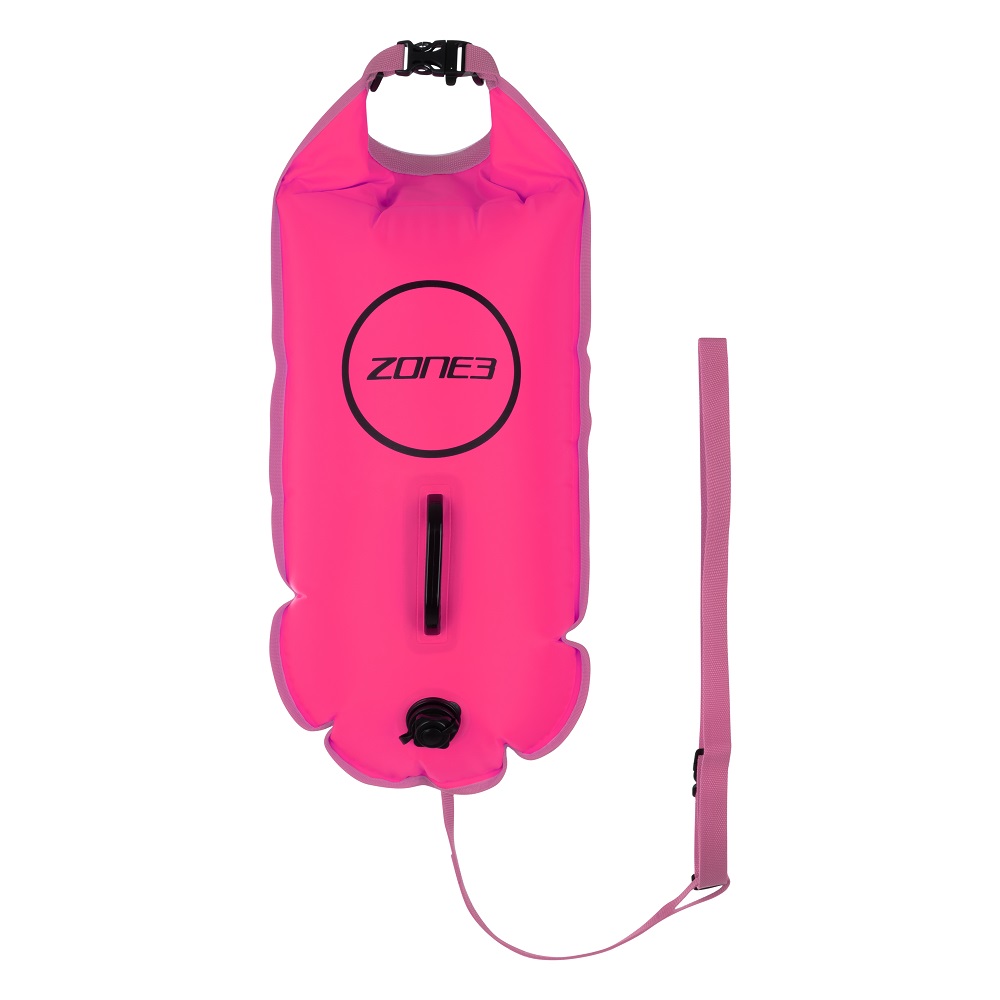 Not ready for a full wetsuit? This suit has temperature control, supports muscles and reduces lactic acid build-up. Team with the buoy to be seen on open water.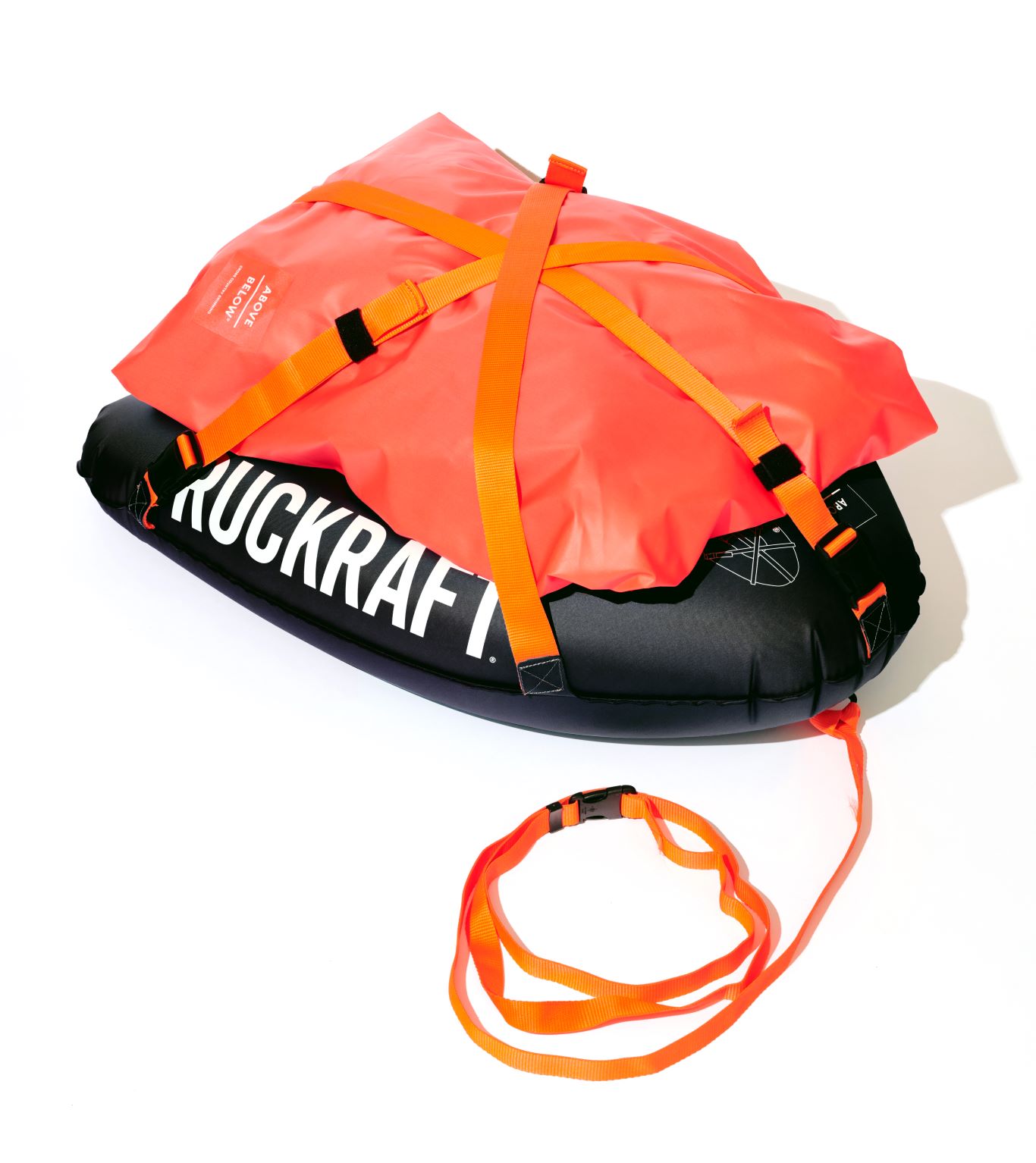 For walk-swim adventures, this inflatable raft has a giant dry bag to store everything from your towel and walking boots, to rucksack, food, clothing and even a tent!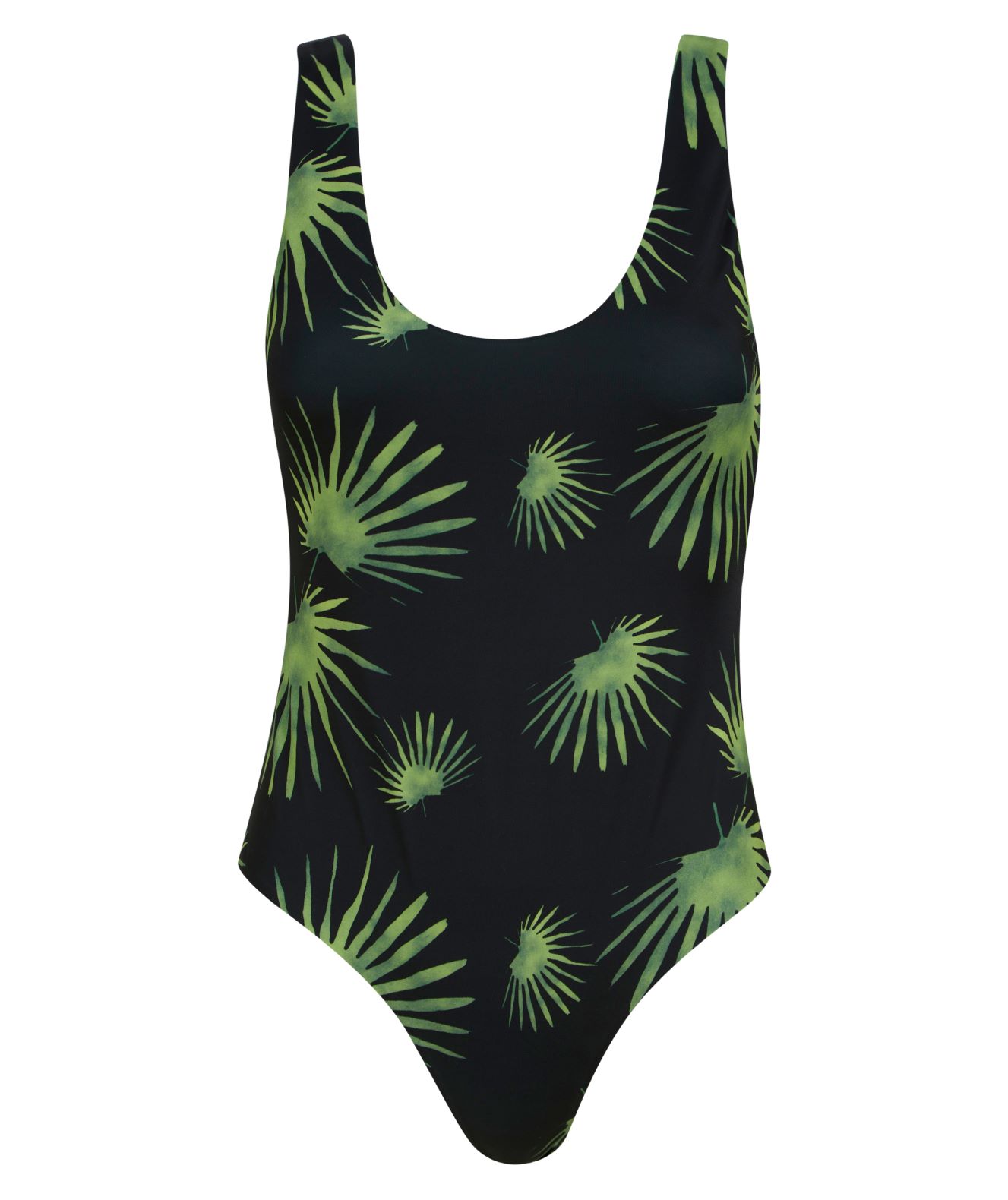 Swimming in warmer waters? This reversible suit is made from recycled yarn. It also has UV protection, muscle control and is sun-cream resistant.
Words: Sarah Sellens & Eve Boggenpoel | Lead image: Finisterre