As the mercury falls, summoning the motivation to train – whether it's running, cycling or hiking – becomes much harder for most people. But it doesn't have to be that way. Leona Gerrard explores how the right kit, being adaptable and a positive attitude can help you find real joy in winter training…
While winter may now be in full swing, our exercise mojos might need a little push to get that pendulum going. The summer months afforded us those late evening runs with the sun on our backs, or those dawn bike rides before the world began to stir, but with the constraints of daylight hours and temperatures, this isn't always easy in the colder weather.
However, this doesn't mean you have to put a halt to your beloved exercise, because you can still get out there, or remain active indoors, throughout the winter by making a few tweaks to your kit, training and mindset.
We spoke to renowned endurance cyclist Mark Beaumont, elite athlete Allie Kieffer and adventurer Anna McNuff about their winter exercise strategies, to help you max out your enjoyment and continue to do what you love no matter the weather.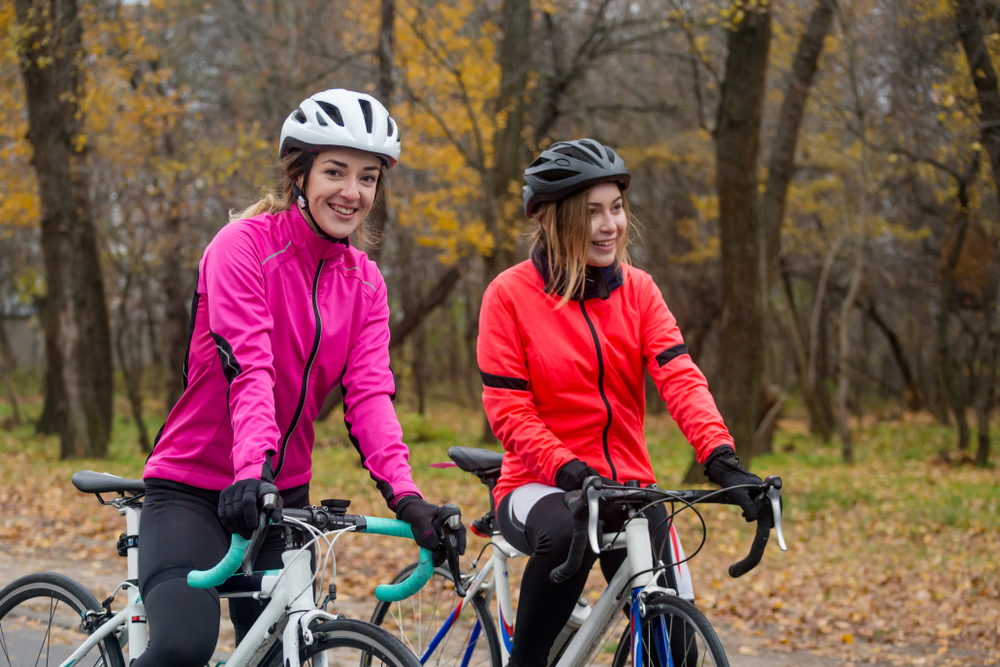 Cyclist's guide to winter training
BRACING BIKING
Mark Beaumont BEM is a British long-distance cyclist, broadcaster and author, who holds the record for cycling round the world. He says that, for him, winter exercise is all about creating good habits.
'I have a WhatsApp group of like-minded friends, so motivation and inspiration to ride during the winter doesn't always have to come from me. We keep each other going, hold each other to account and share adventures when it would be hard to head out alone.'
Make virtual your reality
But what if the prospect of freezing fingers and a sideways wind fills you with dread? Turbo trainers hooked up to a computer running one of the different virtual cycling apps – Zwift, Rouvy, FulGaz, Bkool and Sufferfest – offer a range of different experiences for cyclists who don't want to venture out on wet and cold roads.
In fact, it's now possible to cycle the steep hills of Yorkshire and cruise through the sun-drenched streets of Cape Town on the same dark winter evening all from the comfort of your own home, thanks to huge advances in technology.
When it comes to virtual training, Beaumont says: 'I tend to just plan my sessions with my coach using Training Peaks, which automatically syncs with Zwift, which I then complete,' he says.
'Indoor training and any form or gamification are not my natural habitat, but it has its place and allows you to get consistency in your training when the weather is very poor, or you are time poor because of work and family.'
All you need is a smart trainer, a laptop or tablet and a decent WiFi connection and away you go. Most of these services offer a free trial period so you can evaluate them to see which is right for you.
Get kitted out
A well-chosen base layer, a good winter top, some shoe covers and long breeches will keep
the average road cyclist perfectly toasty. Carry a selection of spares and a tool for repairs, and consider adding some mudguards to your bike if they are able to accommodate them. Yes, it may not look cool but the reduction in spray keeps you much warmer and protects your bike components.
Arguably, most essential of all, aside from a helmet, is a good set of lights to ensure you can be seen by other road users if you get caught out later than you expected. There are plenty of options available, but if you want to see on unlit roads, rather than just be seen, you'll need a front light of at least 750 lumens – more if you are planning on riding faster.
'For gravel and road cycling, a good pair of overshoes and gloves are priceless,' says Beaumont. 'I like the sort of gloves where you can pull a shell over the fingers, turning gloves into a mitt, which is so much warmer and good for wind-proofing.'
Spice up your spinning
We're all familiar with the adage 'winter miles, summer smiles' but Beaumont tells us that he opts for more cycling intensity in the winter and fewer base miles. 'I like spicing up winter training with intervals, hill reps and a lot of variety to keep it interesting,' he says.
'I am a fan of what they call reverse periodisation – using your winter months to do shorter, more intense training to really push your strength and power, even practising cadence drills to get the legs spinning faster and improve your bike handling.
This way when it comes to spring and summer, you know you have a strong top end (or FTP), and can focus on building your endurance engine once the days are longer and a bit warmer.'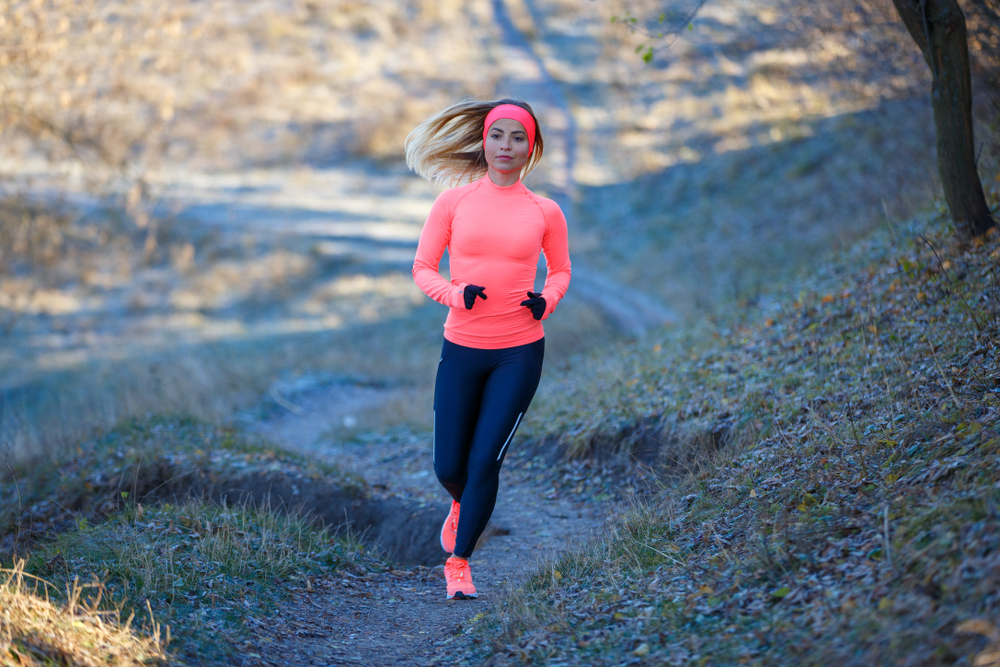 Runner's guide to winter training
COOL RUNNERS
Allison Kieffer is an elite athlete, coach and nutritionist who competes in distance running events. She placed 5th in 2:29:39 at the 2017 New York City Marathon and 7th in 2018 with a time of 2:28:12.
When it comes to winter running, getting out the door, it seems, is half the battle won, according to Kieffer. 'Running makes me a happier, healthier version of myself,' she says.
'I may not always want to get out the door and into the cold, but I never regret it afterwards. And I love running with friends. Most mornings I meet people for a run, which is my social hour, and most afternoons I go solo, which I also enjoy.'
Get a grip
But what sort of kit is best for the winter running? 'Gloves and ear warmers are a must for me!' says Kieffer. And if you're heading off-road or taking part in fell running, which many runners enjoy in the winter months, don't forget some decent trainers.
'Trail running in trainers in the winter can be pretty dangerous, so get the grip you need!' says Beaumont, who enjoys a spot of running when he isn't breaking world records on two wheels.
'When running road or trail, a pair of decent leggings helps keep the chill out and I am a big fan of a windproof gilet, so your core has some protection, without getting too hot and sweaty inside a jacket.'
Seek some vitamin 'sea'
There are also options in the winter to escape the cold and find some warmer locations to train, which can lift your mood, give you the vitamin D you need, and the results you're looking for in the summer.
'This winter I am going to a warm-weather camp with some friends from London. Last year, I went to Phoenix, Arizona, for a few weeks. Summer race results are made in the winter!' says Kieffer.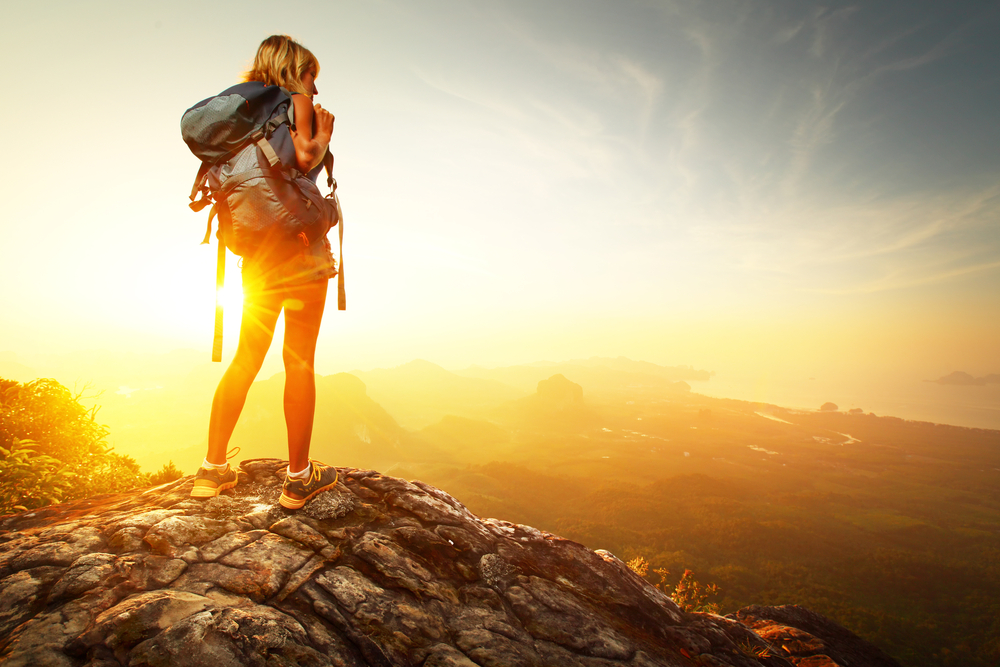 Hiker's guide to winter training
WINTRY WANDERING
Anna McNuff is an adventurer, endurance athlete, speaker, mother and best-selling author. She was named by The Guardian as one of the top female adventurers of our time. McNuff adores getting out in the elements for a hike or run, especially in the early part of the winter.
'I just love when it's so cold that your face hurts, or when it's lashing with rain and it's pitch black and you've just got your head torch and your lungs are burning,' she says. 'But I also love getting home to a lovely warming meal, the fire blazing and a glass of red wine.'
Be cool with the cold
Whether you're heading as far afield as the Peak District, Lake District, Exmoor, Snowdonia or the Cairngorms, or having a brisk woodland frolic closer to home, the winter creates its own magic, especially when there's snow on the ground, or the autumn leaves and pine needles provide that sumptuously springy ground cover.
There's also the added benefit of something deliciously warming to whet your appetite, post-trail walk. 'On the weekends, I try to seek out spots for hiking that I have seen in the summer, but have a completely different feel in the winter,' she says.
'It doesn't have to be too far from home. I like to do a hike and end the hike at a pub for a Sunday lunch or seek out a new cool coffee shop along a canal and do a hike from that coffee shop bookended back to it after for some delicious food and drink.'
Light your way
What are McNuff's kit essentials for heading out on a hike or off road? 'I can't do without my headtorch on the pitch-black trails. And my Buff, which is like a scarf that acts as a head band but it also goes around your neck as a snood, so it keeps your head warm, plus keeps my head torch in place!
Another thing I never leave the house without is my hi-vis clothing; such as a jacket with some reflective stuff on so that cars [and other hikers] can see me and I'm safe when I'm out there pounding the trails,' she says.
Step it up
But what if you've got zero time and you've committed to doing the Three Peaks Challenge in the summer months with a friend. Just keep varying your routes, basking in the elements and 'don't overthink things', urges McNuff.
And when in doubt? 'Run stairs,' says Abbie Mood at backpacker.com. 'Find the biggest building in your town or city, and run the steps a couple days a week. This is probably one of the best ways to simulate hiking up a steep mountain trail.'
Don't forget, the winter months are an ideal time to get you into great condition for all your upcoming summer challenges, be it a marathon, sportive or a hiking challenge. So why not wrap up, text a friend and embrace the changing season with some endorphin-inducing exercise? Sounds good to us!
TOP WINTER TRAINING KIT FOR…
Cycling
Pearl iZUMi Long-sleeve Jersey (£79.99). Perfect for an additional layer when you're feeling the chill on the bike.
Megmeister Women's Short-sleeve Base Layer (£59.95). For keeping extra warm when you're clocking up the bike miles.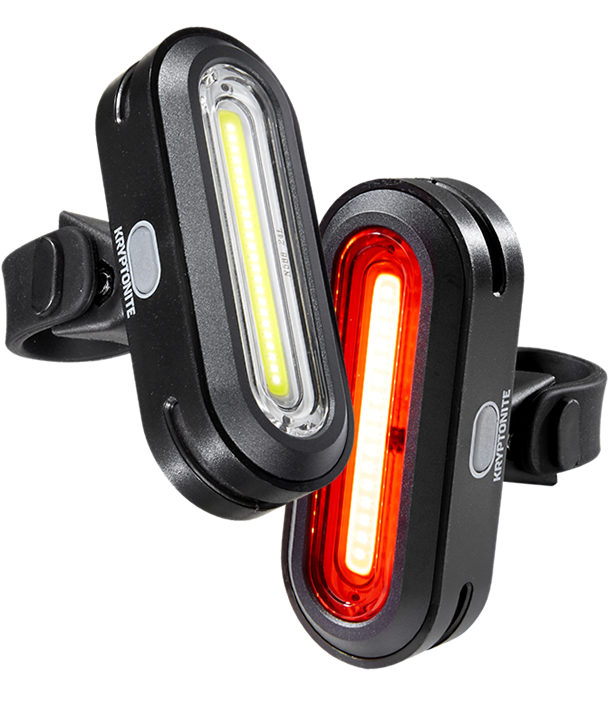 Kryptonite Avenue F-100 & R-50 Bike Lights (£74.99). See and be seen with these powerful lights.
Running
dhb Run Gloves (£16). For toasty fingers when you first set off, but lightweight enough to take off and pop in your pocket when you warm up.
Pearl iZUMi Women's Elite Escape Barrier Gilet (£79.99). Essential for keeping your core warm on a wintry run.
Merrell Women's Agility Peak Trail Running Shoes. Cushioned, grippy and designed for rugged trails. £120; merrell.com
Hiking
Komoot Route Planner (free, or £59.99 for 12 months premium). A great tool for finding route inspiration, free to use but you can upgrade to a premium version.
Premax Weather Defence Cream (£23.99). To keep your skin protected from the cold and wind.
dhb Winter Run Socks (£12). Ideal for keeping your toes toasty in the chill.