Feeling inspired by Emma Raducanu's incredible win at the US Open? Are you a total tennis novice? Improve your tennis technique with these tennis tips for beginners, straight from the stars of Wimbledon…
By Emma Lewis
If you're looking to improve your tennis technique, we asked top-ranked British female, Johanna Konta, fresh from a win at the Nottingham Open, for her tennis tips for beginners. We also asked her strength and conditioning coach, Dr Gill Myburgh, how to train to have the stamina to last five sets on Centre Court.
Getting started: find a tennis court or club
Need to find a court first? Check out your local council's website for details of public courts in your area. Or use the Rally function on the LTA website to find available courts and book online.
If you'd like more than the occasional hit with a friend, you could think about having some lessons or joining a club. You can discover your nearest clubs, coaches and group coaching sessions on the LTA website too.
Don't feel intimidated if you're new to the game or haven't played for a while: there are lots of programmes that can help ease you into it. The LTA's Tennis Xpress, for instance, is a six-week course that's aimed at beginners or those who are a bit rusty. Then there are the fun, women-only Pair & Play doubles sessions, or Cardio Tennis sessions for those who want a tennis-themed fitness session. Plus, whatever else your local club offers! There's definitely something for everyone. On the LTA website, you can find information on kids' sessions, Walking Tennis, and Disability Tennis. Then, you can refine your search and see if a nearby club offers the type of sessions you're interested in. Joining a club is also a great way to meet new people. Who knows, before long, you too could be playing matches!
Progress to the next level
If you'd like to practise your skills in matches but don't want to commit to joining a club, you could take part in a local league with other people of your standard, from beginners to advanced. Head to the Local Tennis Leagues website for more information.
Tennis is a full-body (and mind!) workout
Playing tennis is an excellent full-body workout that can improve cardiovascular fitness, bone density, reaction times and muscle strength. Plus, it's great for torching body fat and, being a sociable sport, it's excellent for your mental health, too. What have you got to lose by giving it a go?
Improve your tennis technique: Johanna Konta's tennis tips for beginners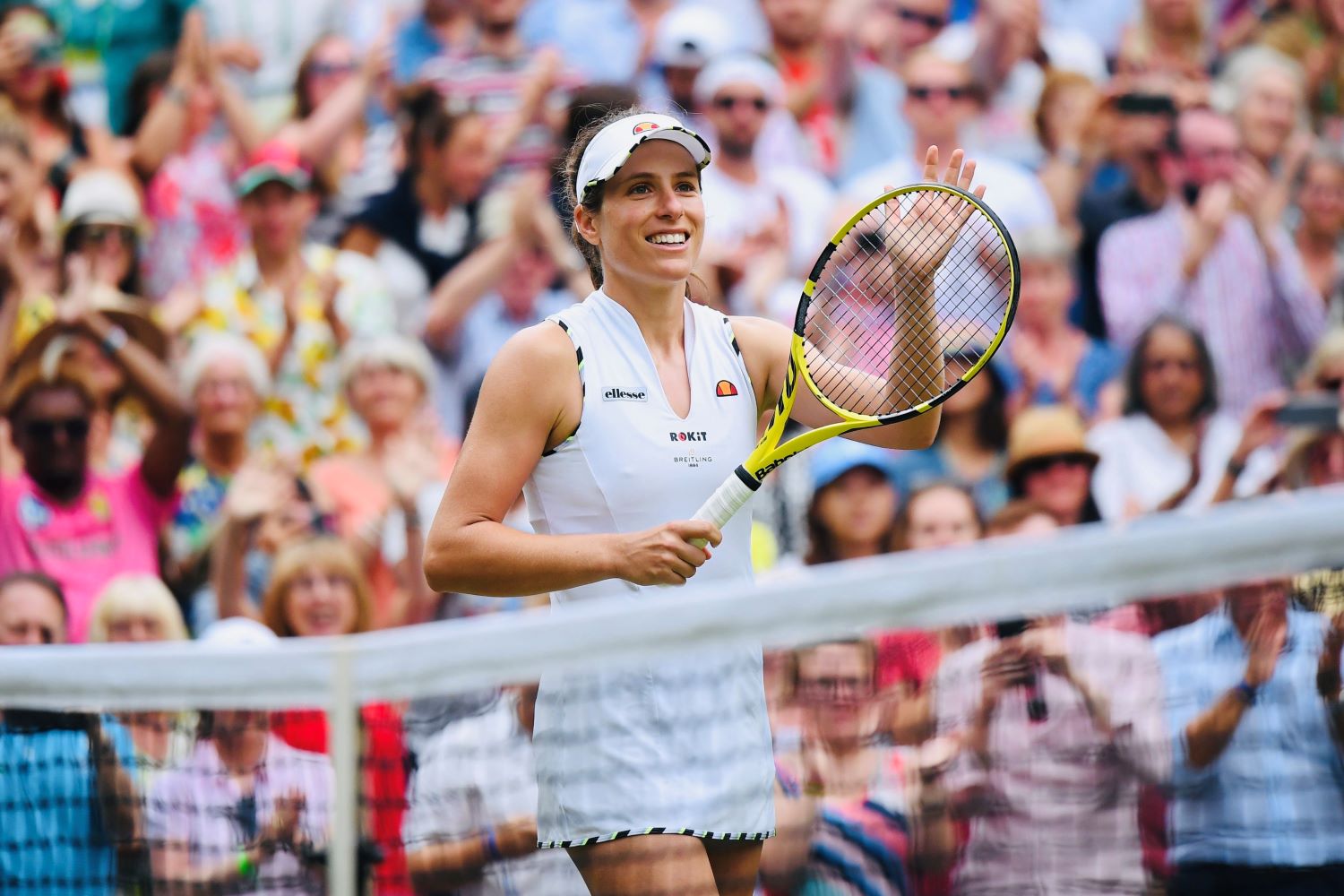 Britain's top-ranked woman has some words of wisdom to help you get started…
First of all, enjoy yourself and be kind to yourself! If you're a beginner to tennis, make sure you don't put too much pressure on yourself. I can't tell you how many times I've missed the ball completely, so just keep trying and you'll get there. If you finish your session with a smile on your face, you've already won!
If you're a tennis beginner, try using the softer, coloured-coded balls, before slowly working your way up to the usual yellow balls. Red, orange and green balls are all available to buy and are softer and more forgiving. This means you have more time and the ball doesn't fly away as easily.
Keep your eye on the ball. It sounds simple, but when you're thinking about being in the right place at the right time, holding the racket the right way and hitting the ball well, it can be easy to forget about the ball. Keep your eye on the ball and you'll stand a better chance of making contact.
One of the hardest swings in tennis is the serve, so don't worry too much about it as a beginner to tennis. If you're struggling, simply start the point by hitting the ball over to your partner under-arm. That way you'll be able to start rallying quicker.
Always remember why you're playing. Tennis is fun, it's a great workout and it's incredibly social. Choose your priority from that list and make sure you give yourself the space to do that whilst you're playing. There's nothing wrong with chatting with your partner at the net in between every point!
Finally, don't forget that tennis isn't everything! You can follow me @JohannaKonta to see what I get up to when I'm not playing.
Strength and stamina: Dr Gill Myburgh's advice for tennis beginners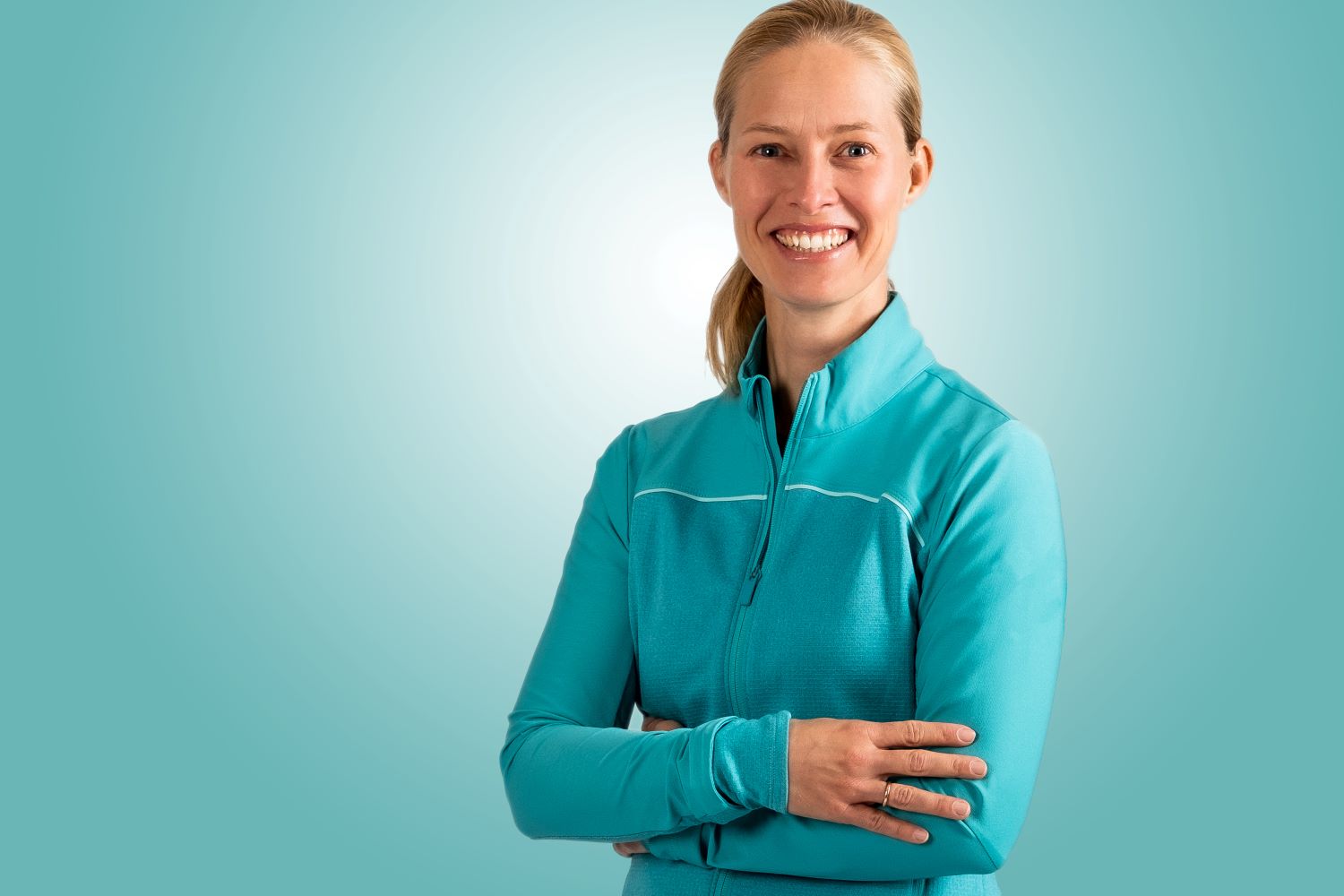 Johanna Konta's strength and conditioning coach Dr Gill Myburgh helps you keep on track with your fitness
Consistency is key: Finding a routine that allows you to train regularly is the most important principle to follow when looking to achieve any fitness goal. Therefore, set realistic targets that account for any commitments or busy time periods in your schedule.
Master the basics: Before chasing high load or complex training programmes, learn to do the basics well. You'll more likely make greater long-term gains if you master basic movement patterns first.
Failure isn't final: There will be times when you find it challenging to train due to work or family commitments or you might simply be lacking in motivation. This is perfectly normal, however, it is important to do what little you can, when you can, even if it's five minutes. This will help you maintain a training routine and enable you to step things up when you have more energy and/or time.
Change is a good thing: Performing the same programme for any length of time will lead to stagnation and eventually decline. Reviewing your training volume and load regularly is therefore important in maintaining momentum with your training. Whilst the degree of adjustment can vary from minor tweaks to programme revamps, the priority should be to regularly evaluate the degree of challenge you experience, relative to your capabilities.
Recovery: Adequate sleep and good nutrition are the cornerstones of any training programme. Therefore, before prioritising an electrolyte drink during training or a recovery shake after training, ensure you are getting enough sleep at night and eating a healthy well-balanced diet.