Suffering from an injury, but still keen to train? We speak to two experts, who reveal when you can continue to train, and what precautions you should take to train safely while injured…
The Tokyo 2020 Olympics has been rife with injuries. During the games, viewers have witnessed the end of the competition for a number of professional athletes. This includes Team GB's Dina Asher-Smith, Katarina Johnson-Thompson and Adam Gemili.  
However, an injury doesn't always mean the end of the road, with some seasoned Olympians returning to their discipline this year to bring home a medal. For instance, after suffering serious ankle injuries, Qatar's Mutaz Barshim and Italy's Gianmarco Tamberi both (literally) bounced back to compete in the high jump, ultimately sharing the gold and the glory. 
But whether you're a professional athlete or an amateur, when is it appropriate to continue training when injured? What precautions should you take to train safely and avoid worsening your injury? We asked the experts at the Institute of Sport, Exercise & Health (ISEH), in partnership with HCA Healthcare UK, consultants in Sport and Exercise Medicine, Amal Hassan and Bevin McCartan.
How do you train when injured?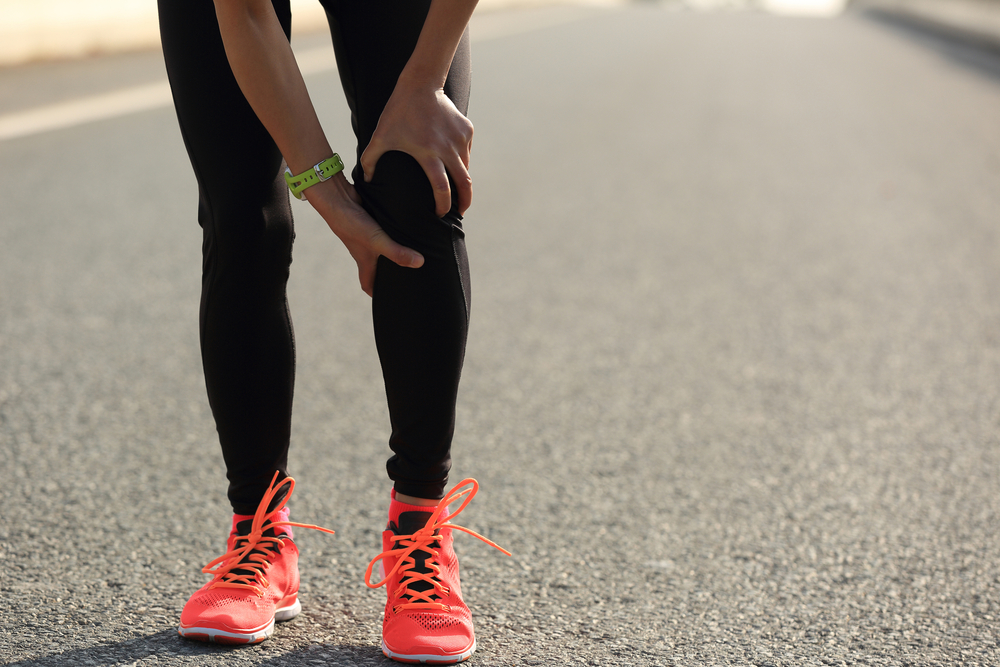 1. Take a step back from training when injured
Amal Hassan says: 'Suffering an injury creates an opportunity to take a step back and focus on areas of weakness within your training. We often avoid what we find the most challenging but working through an injury is a great time to embrace problematic areas of your fitness.'
'For example, you may need to work on your balance and stability through core exercises, build your upper body strength to finally be able to nail that pull-up, or even revisit your execution of familiar movements to improve your execution of them. This change in focus is the reason that many athletes return after injuries with a peak performance.'
2. Maintain your cardiovascular fitness
Hassan adds: 'Whilst rehabilitating an injury, it can be challenging to maintain your cardio fitness levels, but it isn't impossible. There are many different ways you can maintain your aerobic fitness whilst injured.'
'Lifting lighter weights as part of high intensity interval training is a great workout for your heart as well as your strength, whilst still keeping things relatively low impact. Swimming is also challenging low impact exercise that can help to keep your fitness levels up. Even regular walks can help to keep you on track. It's all about maintenance of a decent level of fitness over loss.'
3. Adapt your training when injured
According to Bevin McCartan: 'Having an injury can be difficult for those of us who use exercise as time out to unwind from a busy schedule or as part of an active lifestyle. However, depending on where your injury is, there are often exercise routines that can work the other muscle groups without causing any further damage.'  
Hassan also advises: 'There are many ways you can maintain the intensity of your workouts to fit around your injury. For example, if you enjoy weight training but are no longer able to lift the same weight, you can modify the movement to use another type of load. For example, you could incorporate resistance bands. You can even play around with the speed of movements, slowing them down to make them harder. Alternatively, you could increase reps at lower loads or incorporating counterbalance to challenge your stability.'
4. Focus on rehabilitation
According to Hassan: 'Rehabilitation can form part of your exercise routine and complement strength-based training activity. For example, you could try weight training, yoga, Pilates and barre etc. These exercises can also aid recovery and help to improve your mobility and flexibility. This could help to make you an all-round better athlete.'
5. Recognise when rest is required  
Hassan concludes: 'Unless it is your occupation and you have a team of professionals around you, it's important to remember that there is no pressure to train to as normal a level as possible through an injury. Ultimately, you know your body and its limits best. Give yourself the best chance at recovery by training smarter, not harder.'
McCartan adds: 'Sometimes, rest is crucial to recover from a serious injury. It is okay to take time out if you need to. Be kind to yourself and look after your physical and your mental health around this time, as you may feel quite vulnerable and potentially more dependent on others.'
For more information, visit the Institute of Sport, Exercise and Health.