There's no doubt that the pandemic has reshaped how we work out. But with a raft of more flexible exercise options available, this is the year to go for goal! From omnichannel training to mind gyms, here are the most exciting fitness trends for 2022…
Gyms reopened, races restarted and group exercise numbers rebooted – keeping fit returned to some semblance of normality in the middle of 2021. But while we can hit the weights room and exercise with friends again, the global pandemic will still play a role in how we approach fitness this year.
The move towards maintaining mental wellbeing as well as physical health through exercise is here to stay. And while we're not solely exercising at home any more, Covid-19 has sped us towards a mixed schedule of at-home and in-person workouts.
So with 2021 behind us, let's carve out an approach to keeping fit that will work on an individual level – whether that means upgrading your recovery, taking a more cathartic approach to exercise or even investing in digital kit. Here are the top fitness trends for 2022, according to the experts…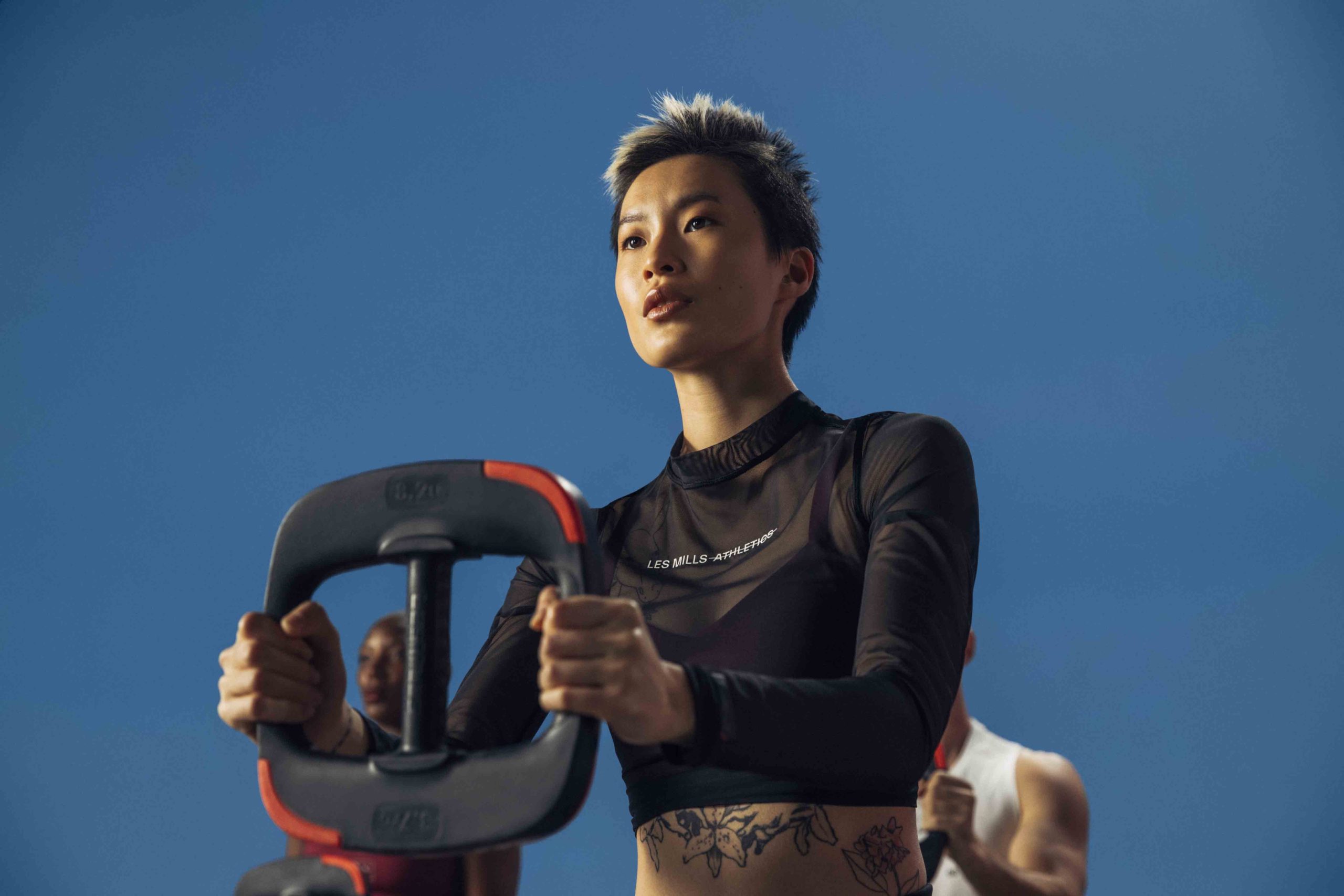 Fitness trend 1: Omnichannel training
The pandemic relegated workouts to our homes. We transformed living rooms into gyms and invested in exercise kit for our garages. And, while many of us have now returned to fitness studios, there's no doubt that lockdown has piqued our interest in home exercise.
Digital fitness options have proven popular. Les Mills reveals a 900 per cent increase in sign-ups to Les Mills On Demand since January 2021. But gyms have also reported a rapid recovery in memberships.
Turns out, we want the best of both worlds. Omnichannel fitness is a blend of in-gym and home workouts. As the Les Mills 2021 Global Fitness Report notes, most exercisers prefer a 60:40 split between gym and home workouts.
'The digital fitness boom and growth of home working means we're taking an omnichannel
approach to training to stay more active, mixing thrilling live workouts at the gym with the convenience of digital workouts at home,' confirms Phillip Mills, Les Mills founder and executive director. Hear, hear to more choice!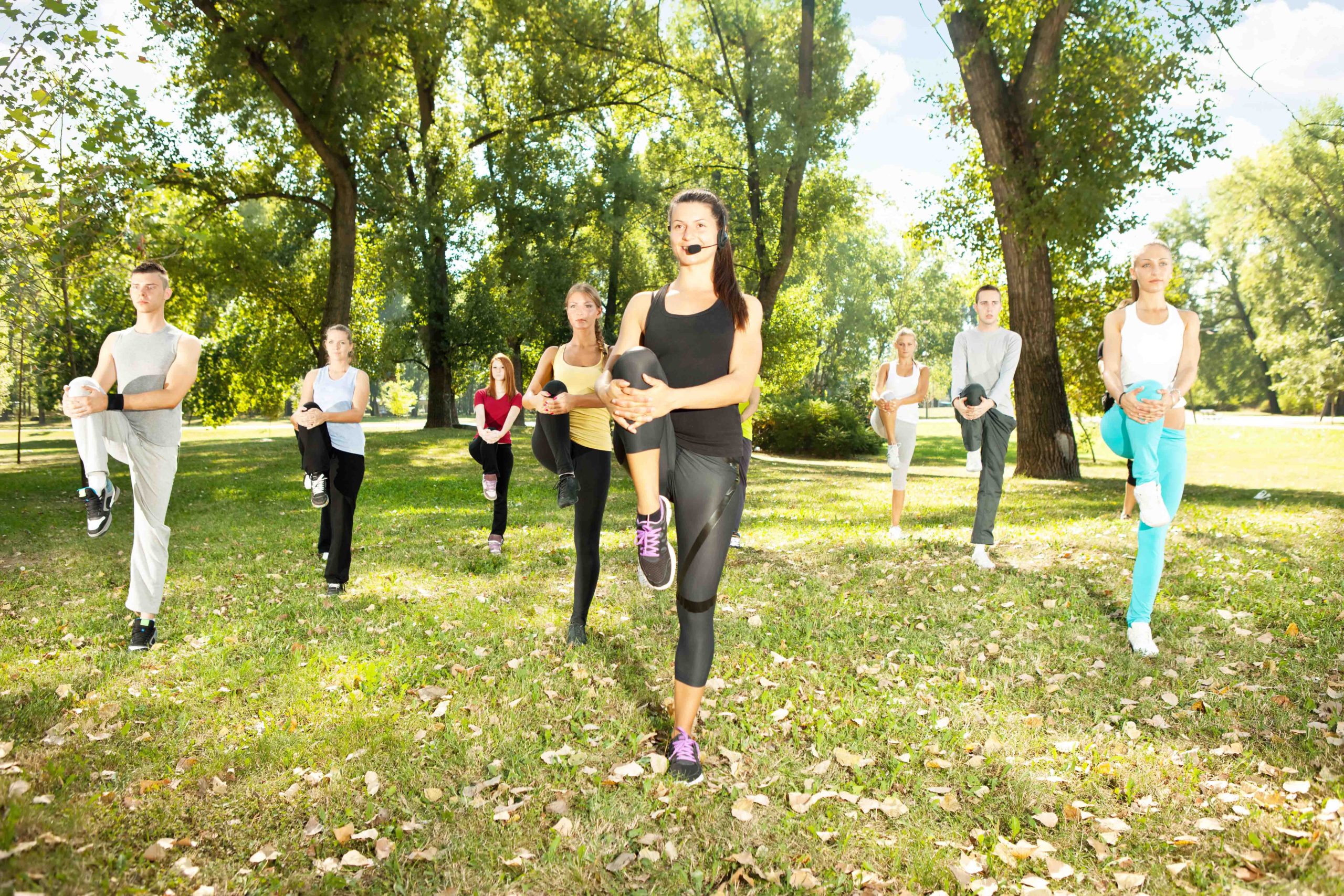 Fitness trend 2: Fresh-air fitness
During the lockdowns of 2020 and 2021, many of us sought solace in nature. We walked around parks and public green spaces when we had to stay close to home, we cycled outside with the family when entertainment options were limited, and we camped among some of Britain's best countryside when holidays abroad weren't an option.
And we found that spending time among nature made us feel good. In fact nine-in-10 of those surveyed by Natural England noting that natural spaces were good for their mental health and wellbeing. That's why 2022 will see our love of outdoor activity continue.
'The world has re-discovered the beauty of being outdoors,' agrees personal trainer Alexandra Merisoiu. 'With a class in the park offering a good way to exercise with others while respecting social distancing, outdoor fitness classes are here to stay!'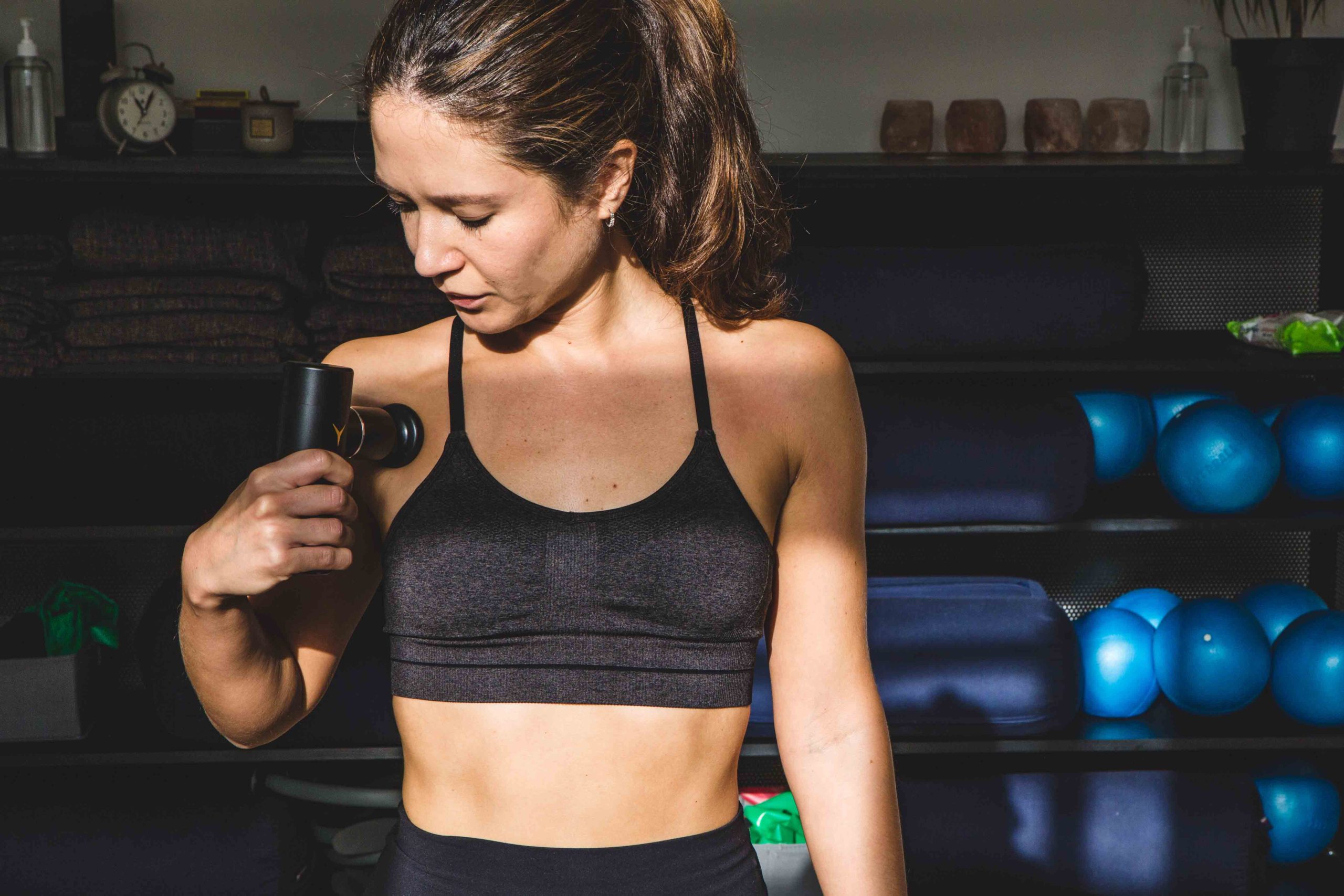 Fitness trend 3: High-tech recovery
Once post-workout recovery meant a quick 10-minute stretch followed by a good swig of water. And while these things are still important to your 'bouncebackability', there's a growing industry of tech that claims to speed up recovery.
Whether it's a smartwatch that tracks your sleep, a massage gun that pounds your muscles and sends nutrient-rich blood to sore areas, or a far-infrared light therapy device that helps your body regenerate – high-tech brands are offering us the opportunity to recover like a pro-level athlete.
'MyoMaster is taking the technology once reserved for elite athletes and making it accessible to the everyday fitness enthusiast,' says Lottie Whyte, co-founder of sports recovery brand MyoMaster.
'The technology utilises scientifically proven methods including percussion, compression and EMS [electrical muscle stimulation] to accelerate recovery, reduce pain and improve performance. The beauty of this tech is you can use it on your sofa, before bed, in the gym or at the end of a race.' Hello, rest day!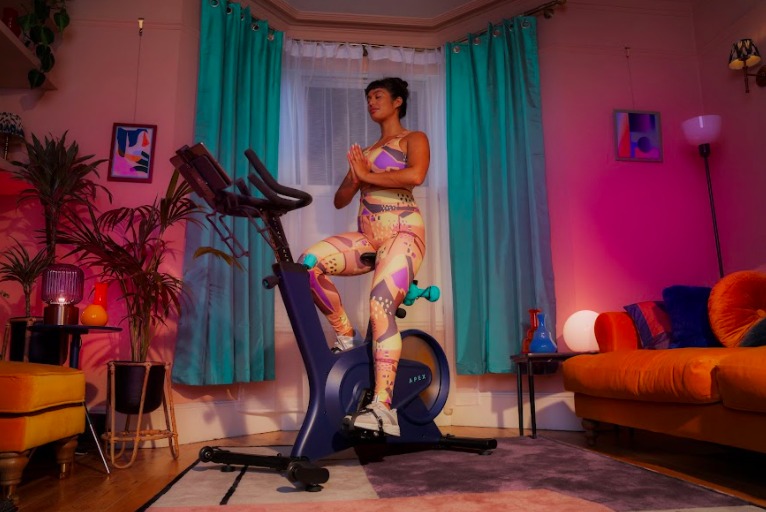 Fitness trend 4: Mindful moves
Going hard-as-heck at the gym holds far less appeal when everything else in life seems so hard. And, as we approach two years of pandemic upheaval, the trend for exercising to look after our mind as much as our body is growing.
'The majority of us are being forced to work from home, spending too many hours in front of a computer, sitting down and not moving enough, and making life feel more stressful,' says personal trainer Chris Antoni, from Tailor Made Fitness.
'Meditation, Pilates, yoga, boxing or any workout that can help relieve stress, anxiety or potential depression is important.' This isn't a fleeting trend, either. Apex Rides carried out a survey which showed that 85 per cent of people exercise specifically to change their mood. This is why the brand now offers mood-based workouts.
'When you exercise regularly you are stacking memories of positive sensations and emotions, even improving your ability to produce mood-enhancing neurotransmitters,' explains Apex psychology coach, Rick Gill. 'In effect, you are building a psychological environment for wellbeing.' And breathe…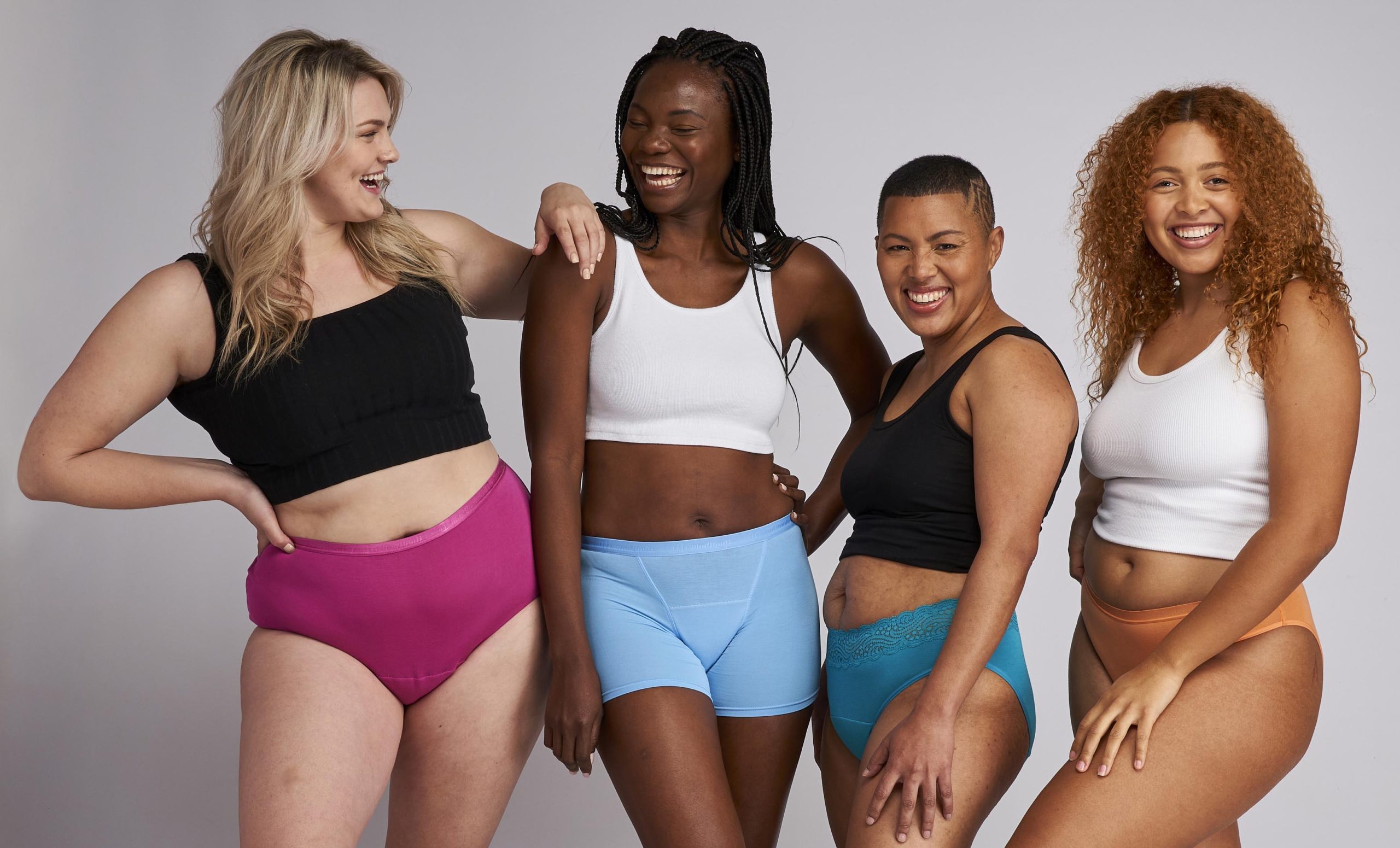 Fitness trend 5: Femtech fitness
Back in October, we reported on a new wave of femtech (female technology) that's revolutionising women's fitness. This includes apps, trackers and smart devices that help women tailor exercise to their menstrual cycles.
Trend data confirms that there's a huge appetite for healthcare and exercise offerings
that focus on women-related needs. In fact, globally, the femtech market is estimated to be worth $65bn by 2027*.
Leading the charge is Jennis from Dame Jessica Ennis-Hill. This is a femtech app that uses science-backed expertise to help women map their hormonal cycles to different styles of fitness. But hot on the heels of femtech is femcare.
In fitness terms, this includes active 'period pants', such as those created by Modibodi. These enable women to jump and lift without the fear of menstrual or incontinence leaks.
'Running is a huge part of the Modibodi story. We wanted to remove leaks as a barrier to exercise,' says Kristy Chong, founder of Modibodi. 'Our customer feedback showed that many were wearing Modibodi under their activewear, either for periods or to manage sweat. So, we wanted to look at more innovative ways to improve people's lives.'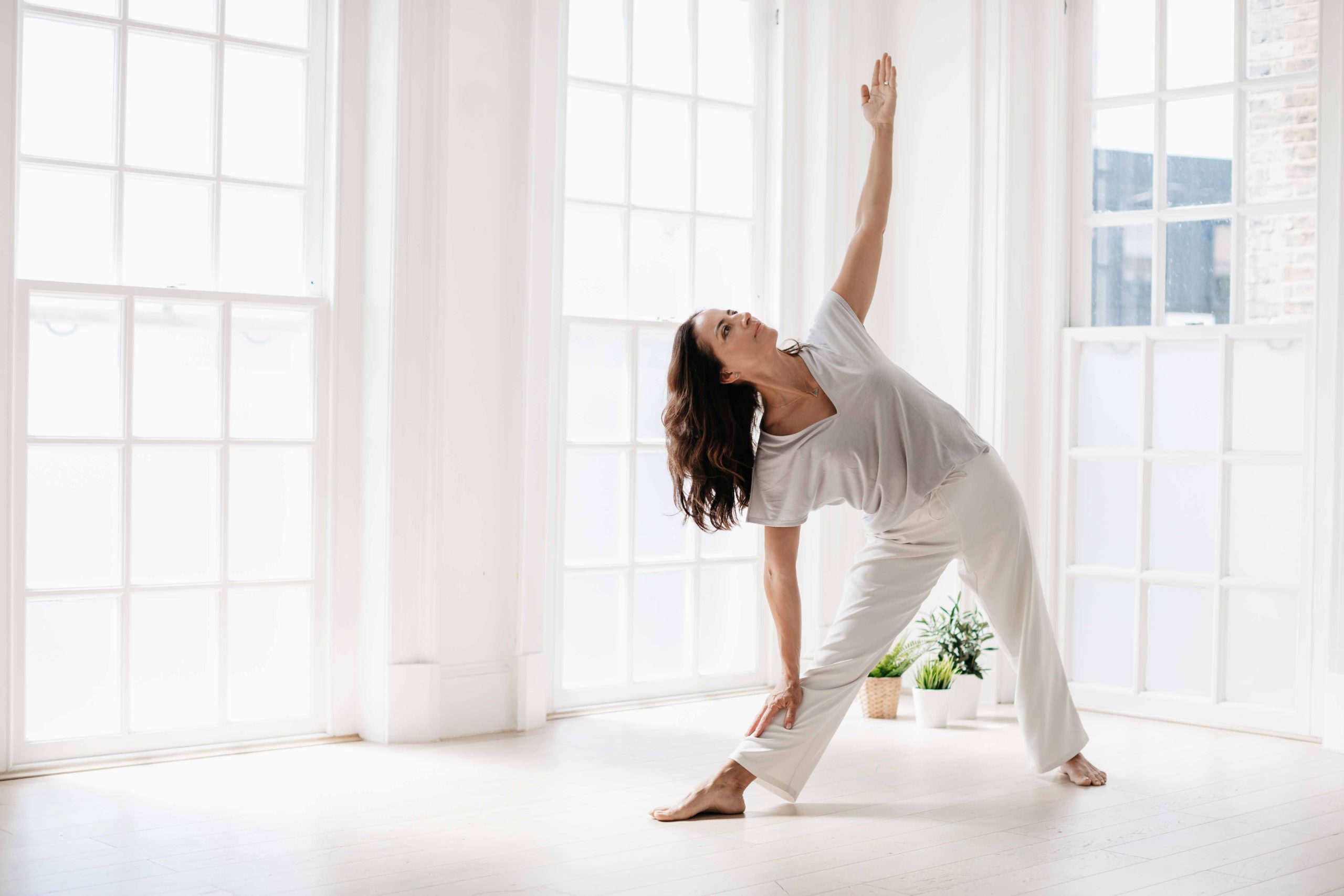 Fitness trend 6: Yoga for all
There's no denying that yoga is good for health. According to scientific data, it can help to ease stress and anxiety, stimulate brain function, decrease back pain and even improve heart health.
But as yoga has increased in popularity, so has its price tag. Nowadays, classes can set you back anywhere up to £20. 'Yoga is such an amazing tool it seems unfair that access to the practice is often only available to the privileged,' says Kat Farrants, founder of Movement for Modern Life.
'When I set up the Movement for Modern Life platform, it was essential that under-represented groups were included. The platform was created to give access to some of the world's best yoga teachers at an affordable price.'
Access to good yoga instruction is key, with the rise of digital fitness giving everyone the chance to train with some of the country's best teachers. 'You don't need to be near a studio, so wherever you live or whatever your home circumstance, it's still accessible,' adds Farrants.
'Plus, you don't even need to wear anything fancy. You can practise in your pyjamas!' Namaste to that!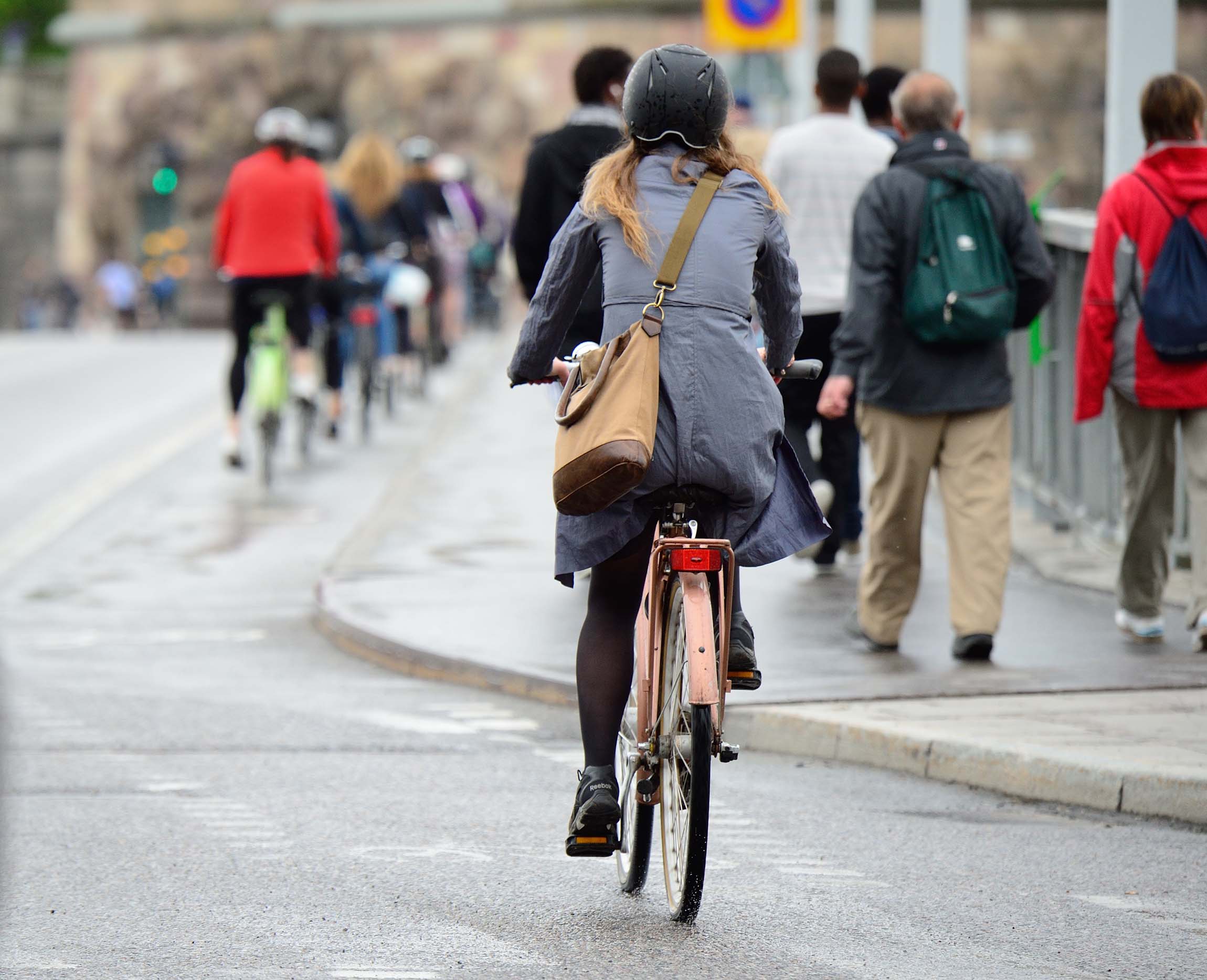 Fitness trend 7: Active commutes
Why drive a car when you can get your fitness fix while travelling? That's set to be the thinking in 2022, during which the impact vehicle emissions have on climate change is at the forefront of our minds. Plus, sharing packed transport with others has long lost its appeal.
And whether working at the office full or part-time (or to get away from the desk when WFH), cardio commuting by bike or foot is sure to be increasingly popular. Especially as the proliferation of e-bikes promises a less sweaty arrival at the desk.
But even if you don't get to work under your own steam, the ClassPass Commuting Report confirms that 57 per cent of professionals who are working out on office days are likely to stop by fitness studios on the way home. You fit lot!