You might associate the beach with relaxation, but it's also a great place to get fit and healthy. Head to the shores this summer and reap the coastal benefits with one of these fun beach fitness activities…
We all like to be beside the seaside, but you may not have realised just how far-reaching the mental and physical benefits can be. For starters, sea air is full of negative ions which improve your ability to absorb oxygen. It also balances levels of the happy hormone serotonin, making you feel calmer.
Research carried out for the National Trust also found that a walk by the coast will have you sleeping an extra 47 minutes on average that night compared with an inland walk. And the rugged landscape that becomes your playground can provide oodles of body benefits, too. Research in the Journal of Experimental Biology found running on sand requires 1.6 times more energy than running on a hard surface, for instance. Hello, supercharged workout!
Take your pick of fun beach fitness activities and watch your wellbeing soar this summer. We've chosen a few to get you started…
Sea Kayaking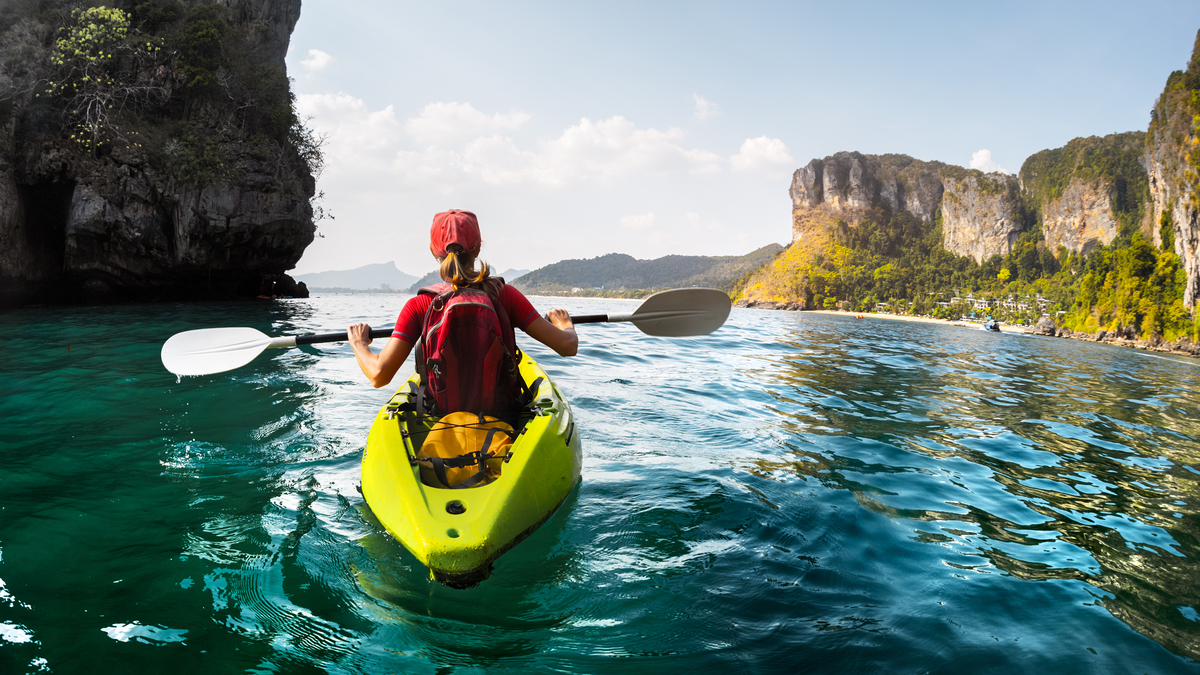 What is it? Slip into a long, thin kayak and experience the coastline from a different perspective as you enjoy close encounters with nature.
Benefits: You can't fail to switch off from everyday stresses as you boost your upper-body and core strength with this low-impact workout.
Get involved: Get lessons or join an expedition if you haven't done it before. Sea Kayak Devon offers the Devon half-day trip from £49 for an adult. Click here to find out more!
Coasteering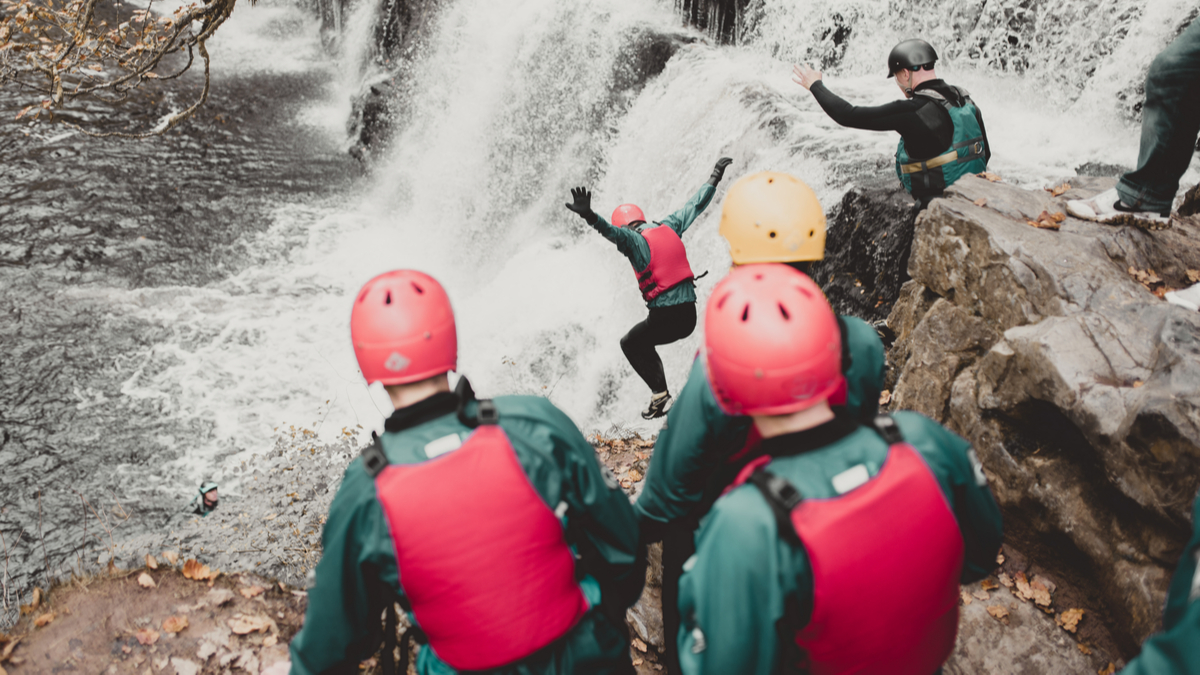 What is it? Enjoy an adventure that includes rock/cliff jumping, sea-level traversing on rocks, exploring sea caves, swimming and more.
Benefits: Feel exhilarated and get a great full-body workout as you push your boundaries in nature's playground. Bask in the sense of achievement.
Get involved: A half day's coasteering with Celtic Quest Coasteering in Wales costs from £50 per person. Click here to find out more!
Beach running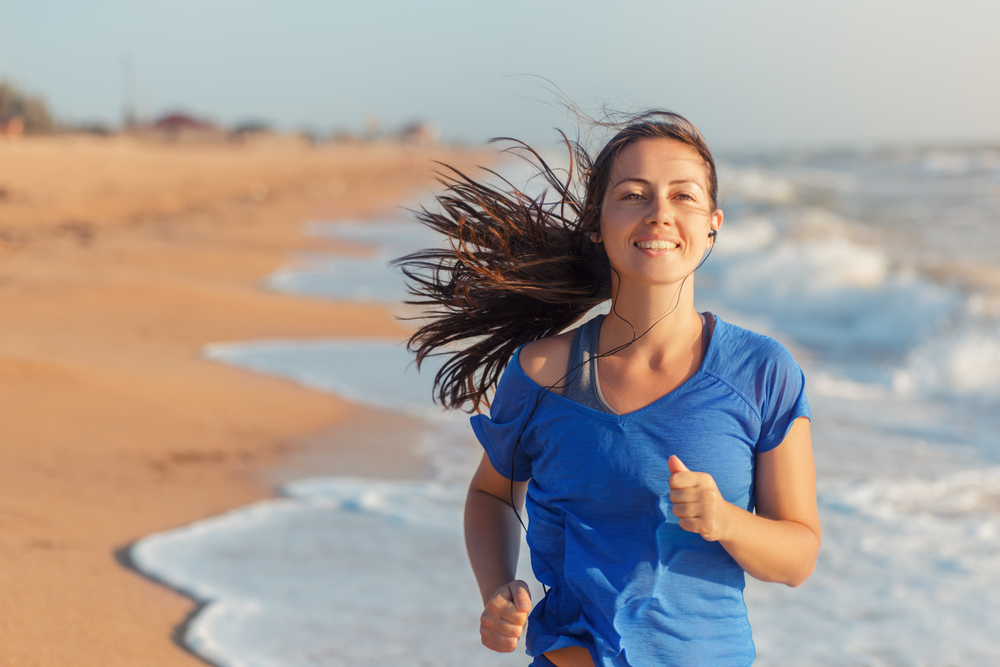 What is it? Use nature to help vary your training in a beautiful setting by the seaside.
Benefits: Enjoy lungfuls of fresh sea air as your body works harder to cope with the uneven and soft (but lower-impact) surfaces. Go barefoot and you'll get extra sensory feedback through the ground to help improve your technique and posture.
Get involved: 'Shorten your usual run length and wear running shoes to start with, to get used to the surface, before you add the extra stretch and stress that occurs barefoot,' advises Jackie Newton, director of coaching and athlete development for Athletics Northern Ireland.
Sailing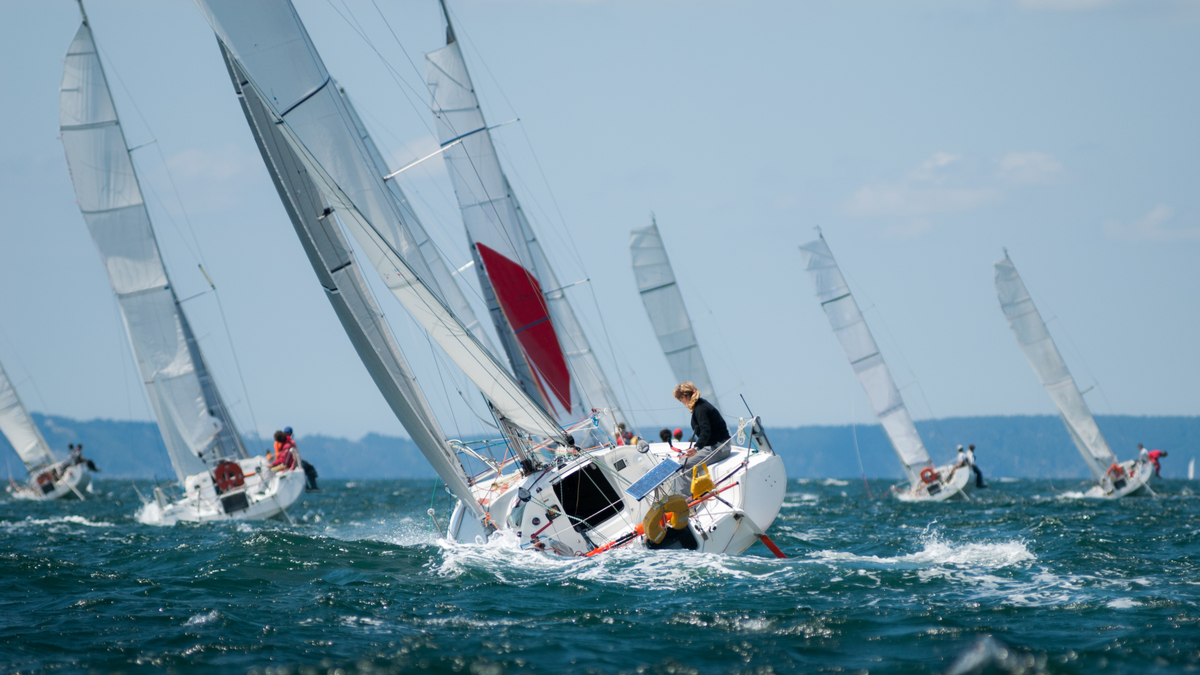 What is it? Hop into a dingy (a small but open boat with a sail) and master how to set the sails to harness the wind and turn.
Benefits: The sense of achievement of learning a new skill is hard to beat. So is the thrill of speeding across the water! Improved balance, plus core and arm strength are just some of the physical benefits. Sailing is also a great mental workout as well.
Get involved: If you want to give it a go, head to the Royal Yachting Association website to find a beginner's course near you. As a guide, a Level 1 course for adults will cost around £200.
Beach fitness tips from a pro
Kimberley Morrison, professional triathlete for INCUS Performance, tells us her coastal training tips.
1) I jog for 30 minutes to the sand dunes, then do 12 x sand dune hill reps (45 seconds up, then walk back down as recovery). A great one for all runners, benefiting your heart, lungs, muscles and stability.
2) I run along the beach then into the sea, picking up my legs and diving in when the water is just above my knees. I do a few quick swim strokes, then jump out and repeat. This is perfect for triathletes and open-water swimmers. It gives you a cardio and technique boost and helps you acclimatise to cold water.
3) I do 30-60 seconds of burpees, squats, planks, 50m sprints and mountain climbers insets on the beach with a short recovery between moves. The slippery sand makes it harder! These moves help keep injury at bay and I can dive into the sea to cool down and to help with muscle recovery!