Busy mum Kate Wood decided to run a marathon during lockdown to have a positive focus and something to do because, by her own admission, she's just not into baking. She talks about what inspired her and how it felt like to run without any crowds to cheer her on…
35-year-old Kate is a Business Analyst from Abingdon who lost almost 13 stones two years ago and feared putting weight back on during lockdown. So instead of comfort eating or  joining the baking trend, she decide to run a virtual marathon, organising her own route to cover the 26.2-mile distance…
How much were you running before lockdown?
I was running a fair amount and had been planning to run Race To The Stones, a 100km ultra.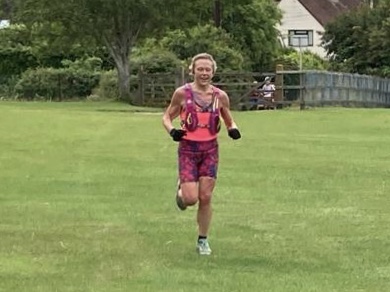 How did you feel when lockdown started?
I had no idea how I was going to cope. I had to work from home full time with my child no longer at school. I had so little time and no childcare. It made me really anxious about not being able to go out and do activities. I have anxiety about gaining back the weight, so I use exercise to manage stress instead of comfort eating.
What inspired you to run a marathon?
I had just commenced a 100km running plan. My husband and I agreed that I could keep going as the runs were still relatively short. Then when the distance became too much to cover in the time we were allowed to exercise outside, I felt really lost. My friend suggested we switch to a marathon plan and run the Hampshire Hoppit, a local marathon. We started training and then shortly after the event was cancelled. My friend suggested we continue with the training and run a marathon distance of our own.
How did you train for it over the last three months?
I followed an online plan of three runs a week. I got up at 5am to go out and run. It was the only way I could fit in the training. The structure and the freedom of being outside made me work harder because I genuinely felt so lucky to get out. I run for my mental health. The time for training became very special and the only time I had alone during full lockdown.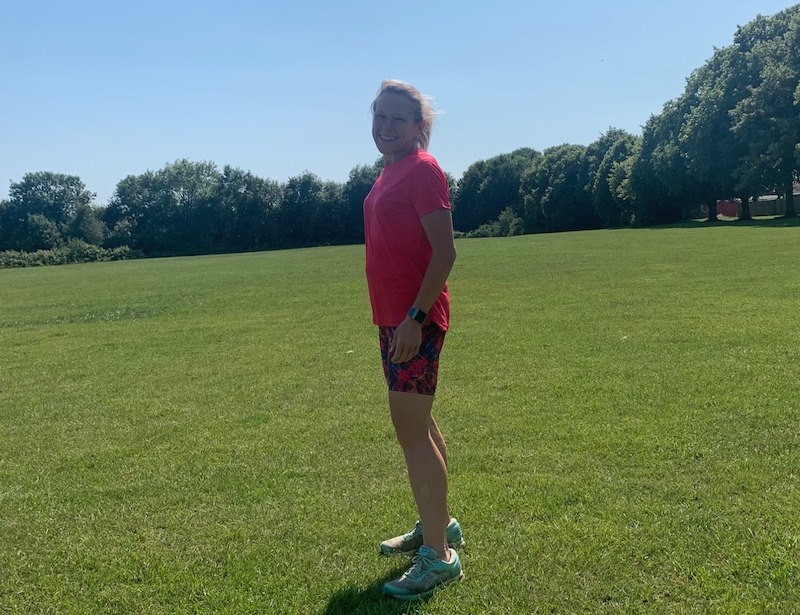 What was your marathon route?
It was a hilly trail run around Oxfordshire. During the route there were some cows in a field I was supposed to go through, so I had to change the course which was stressful.
How did you motivate yourself to keep going?
It was so hard not to have people cheering me on. I always run with my best friend over long distances and we ran at our own separate paces, so I really missed her. My husband and son came to see me part way round which gave me a massive boost. I had music playing.
How did you feel during your marathon in terms of energy and mental focus?
I had so much energy and focus for the first 40km of the run. Once I hit 40km I started to lose energy. That last part felt really hard and I desperately wanted to stop and walk. I kept going purely because I didn't want to let myself down. I completed the marathon distance in three hours 43 minutes and 12 seconds. I was chuffed!
Do you have any other fitness goals?
I want to get faster and stronger. I also want to run the 100km ultra. I would ideally like to run the whole thing without walking.