The great outdoors is good for your mood and reducing anxiety, and certain scenery can make you feel happier.
New research recently released shows how different natural settings can each impact our emotions in a unique and positive way, with water such as the sea, lakes and rivers shown as the top natural setting to reduce anxiety (57 per cent) and promote feelings of happiness (68 per cent), restoration and relaxation (61 per cent).
The pioneering experiment, led by i2 media research at Goldsmiths University of London, on behalf of plant-powered brand ZENB Veggie Bites, immersed over 1,000 participants in different natural environments and surveyed their varying emotional responses to the settings.
From woodlands to water, meadows to mountains, and blue skies, waterfalls and urban environments, participants were shown a video of a natural environment, with a series of psychometric measures taken before and after. Participants also had to rate their stress and wellbeing levels before and after being immersed in the natural environment.
And with the nation living through its second lockdown, the findings could have a real impact on the nation's mood, as this original study found that certain natural environments can be paired with varying emotions.
Water
Water was the environment that showed to be the most effective stimulus for increasing positive emotions (happiness and inspiration), restoration outcomes and decreasing negative emotions. In fact, 68 per cent of people reported that they felt an increase in happiness and 52 per cent felt inspired after watching scenes of water environments.
The sea, lakes and rivers were also the environments associated with the highest percentage change (47 per cent) across participants' perceived abilities to perform cognitive tasks after being immersed in the environment.
The study showed how nature can also provide a tonic for those working from home, helping ease feelings of burnout, with 47 per cent saying they felt less burnt out and over a quarter (28 per cent) more productive. A further 47 per cent said it gave them a sense of perspective they needed.
Waterfalls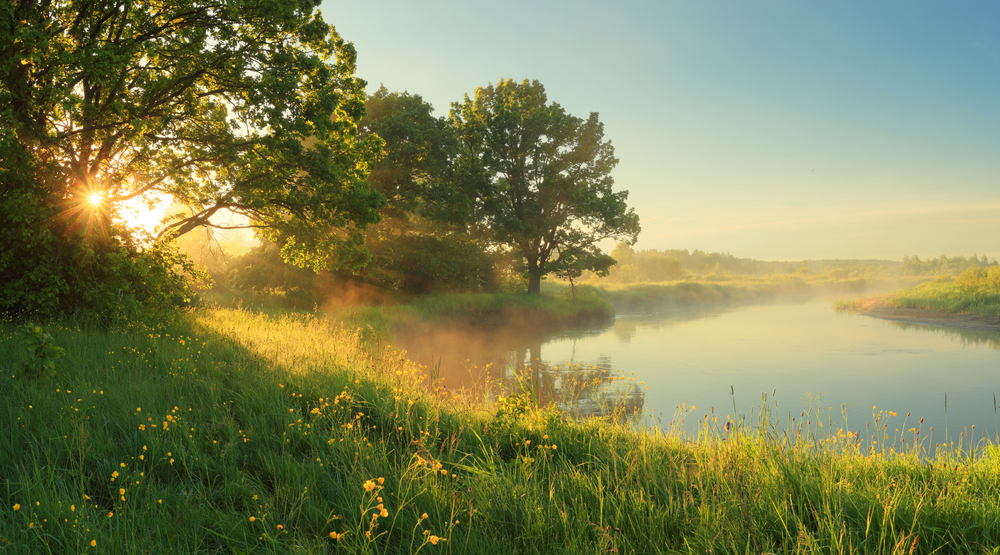 The research showed that waterfalls are the place to be if you need a creativity boost, with nearly three quarters (73 per cent) of participants reporting feeling more creative after watching waterfalls.  The crashing cascades of water also left more than a quarter (28 per cent) of participants with feelings of determination, which was significant compared to urban environments.
Woodlands
During this time of upheaval and anxiety, the research highlighted how woodlands can have the most restorative effects on people's thoughts – with over half (59 per cent) of participants admitting the environment helped them forget their worries and 46 per cent that it helped give them clearer thoughts, more than any other environment.
The study also highlighted the power of trees to reduce stress, with 28 per cent of the participants involved reporting feeling less distressed and nearly a third (31 per cent) less nervous.
Mountains and hills
Mountains meanwhile provoked feelings of optimism (46 per cent), and for those who may be cooped up in a flat, finding the nearest hill could help with 30 per cent of participants reporting feeling less confined.
Meadows and fields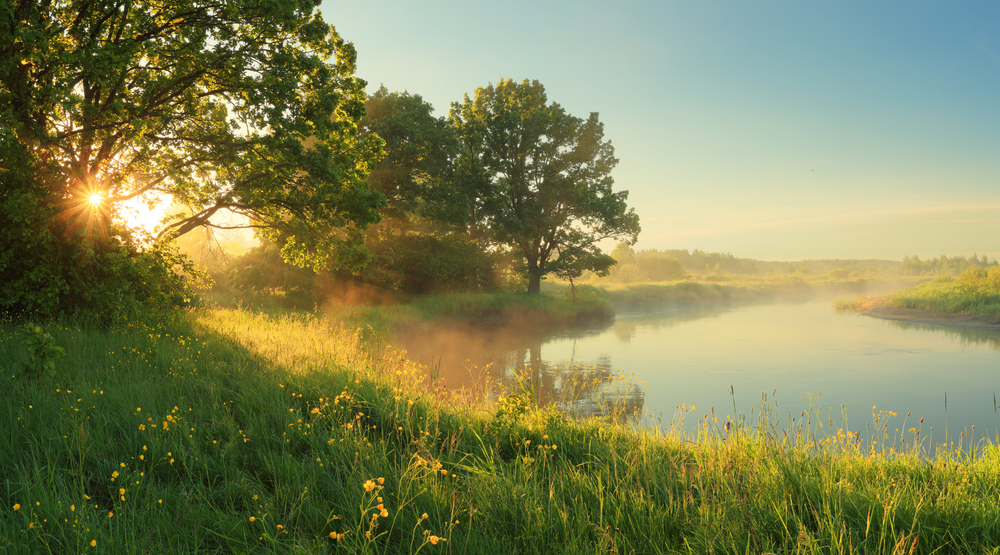 Suggesting they are great for an energy boost, open spaces such as meadows and fields stirred up feelings of excitement (30 per cent) more than any other environment. They also quelled feelings of unhappiness (30 per cent) and had a calming effect with 42 per cent of participants reporting feeling less angry.
The research carried out on behalf of ZENB Veggie Bites, a new vegan snack, found that you only need bite-sized moments of nature to feel the impact. In fact, participants reported that just five minutes in nature was better than a 60-minute massage (55 per cent), better than listening to relaxing music (69 per cent) and even better than a foaming bubble bath (59p per cent).
Dominic Melliss, MD of ZENB UK says: 'The last six months have been challenging for a lot of people but one thing our research has revealed is the power of nature to alter our moods. A fifth of people said that they felt less anxious after spending just 30 minutes or less in nature, showing how just small snackable amounts can have a big impact. We hope our new 'Bites of Nature' podcast will encourage people to get into the great outdoors, even if they only have five minutes – and our latest plant-powered product Veggie Bites, with their resealable pouches, are the perfect accompaniment for a brisk Autumn outdoors walk.'
Top tips from ZENB for bettering your mood via nature, wherever you are:
Go natural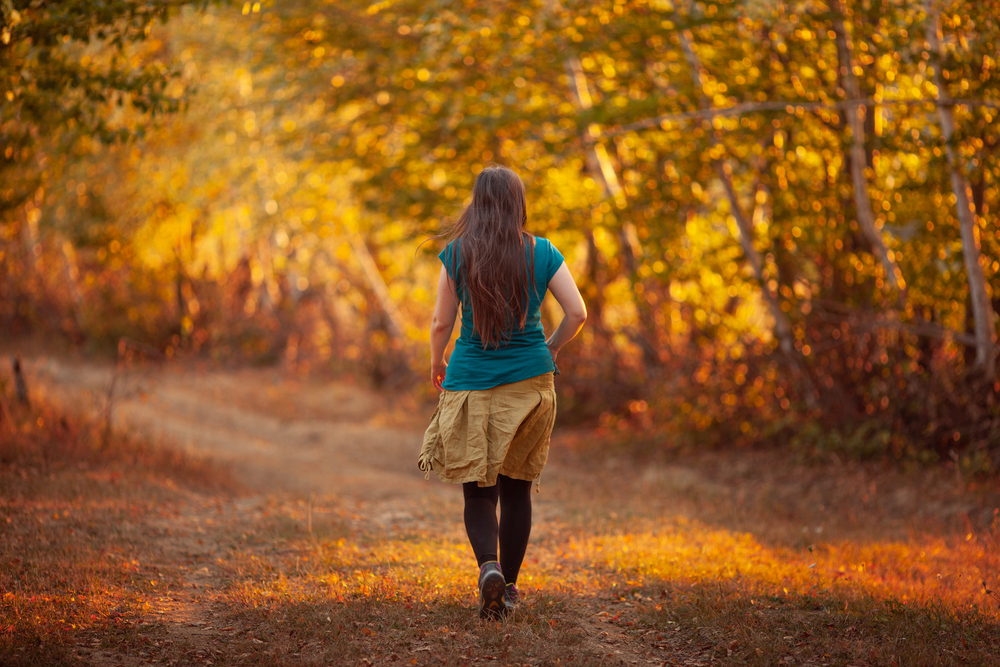 Spending time in any natural setting can boost mood, wellbeing and self-reported creativity so spend extra time outside where you can, this may only need be a 10-minute walk around the local park but enjoy this time for yourself with no distractions from technology. Any time you can spend experiencing nature can help – even a snack-sized break in your day – if your schedule is packed try micro doses of just three minutes every few hours
If you're unable to leave the house, take a few minutes for yourself each day and try immersing yourself in a short (or long, if you have time) video of natural landscapes as these can have similar positive effects. If you're in a slump working from home, or you're feeling the pressures of burn-out, get out and experience a walk in a wooded area as this environment can help in boosting productivity
If you really need a supercharged boost of positivity, being near water could help – water environments are the most effective for reducing sadness and anxiety and increasing positive effects, interest, inspiration, happiness and overall positive affect. This could just be a babbling brook if the sea isn't close to where you live
Whether you're getting out into nature or watching videos, choose scenes that you love and which are novel to further boost the positive effects
Tune into the ZENB Bites of Nature podcast, and help yourself be inspired by botanists, windsurfers and rock climbers as they share their stories of how nature has motivated them
More information
All figures are from a study carried out by i2 media research, Goldsmiths University's research spin-out consultancy via OnGlobal research. The study was conducted with a sample size of 1,044 UK adults between 9 and 15 October 2020. ZENB offers plant-powered products and helping to raise awareness and inspire change within the food system. For more information about the ZENB community and product offerings, visit the ZENB website.