13 million women are currently going through menopause in the UK. What's more, half of these menopausal women are suffering from anxiety at home, only heightened due to the pandemic and the second wave of national restrictions. Here's how to manage your symptoms during these challenging times.
Using the very best information, expert guidance, resources and tried and tested products – the team at GEN M has shared six simple tips to take control of the menopause during the current tier restrictions, in an effort to help you put your wellbeing first.
As the nation comes to terms with tier restrictions, taking control of menopause symptoms has never been more important. Isolation has seen a significant impact on the nation's mental health, without taking into account the added strain of menopausal symptoms such as anxiety, depression and loneliness that half of menopausal women experience in the UK.
With up to 48 symptoms, the psychological and emotional effects of this transition can prove profoundly debilitating for the 13 million women currently going through the menopause. GEN M, the all-encompassing menopause resource, believes that lockdown is the time for women take back control of their lives, happiness and wellbeing, before the menopause takes control of them.
New white paper research found that an enormous 6 million women in the UK are either experiencing or have experienced anxiety related to the menopause, figures likely to intensify with the isolating onset of another national lockdown.
Home to the very best information, expert guidance, resources and tried and tested products for women coping with the menopause, GEN M has shared six simple tips to navigating the menopause during lockdown, putting your wellbeing first and understanding exactly what it is you're feeling.
Take control and feel better…
Here's some top tips on how to boost your mood…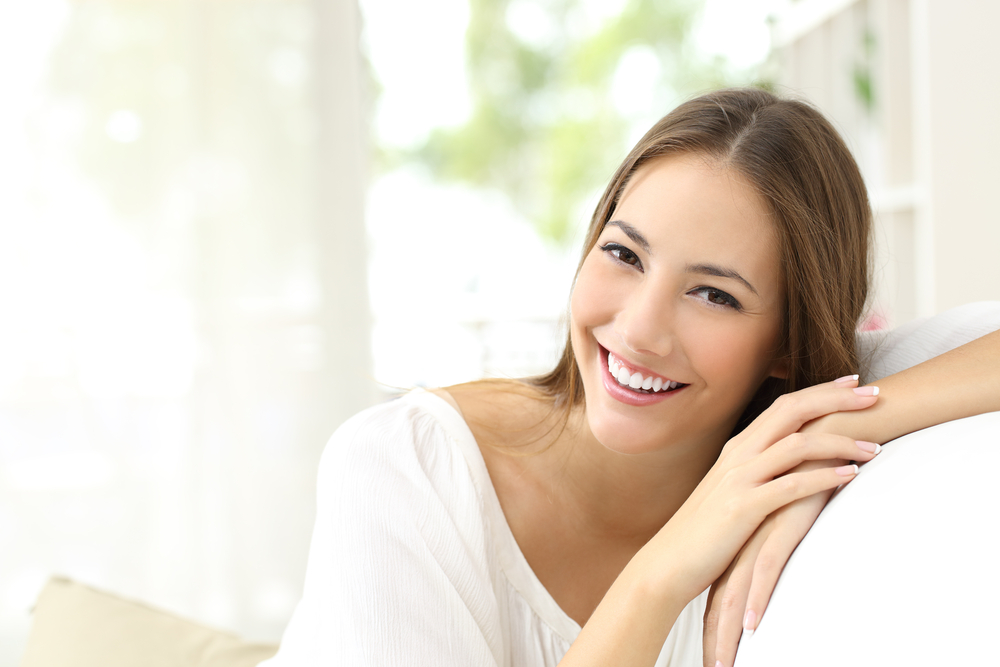 Exercise your body
Physical activity is proven to help women manage and cope better with their menopause symptoms. Whether it's going for a walk, running, yoga, Pilates or a HIIT workout in the living room, any small amount can get the heart up and release those healthy endorphins. Setting yourself a goal is important, mixing up your training help to stay engaged and motivated.
Although the gyms are closed, Pure Gym's menopause-targeted content can be accessed online, making it easier to keep motivated at home. Their site features a fantastic tool to find the appropriate workout to combat your specific menopause symptom set. LEAN Personal Training is another great option, providing a range menopause-centric exercise programmes tailored to your personal goals, all that can be accessed online.
Nourish your soul
Maintaining a well-balanced diet and staying hydrated is not only key for ensuring the body and mind function properly, but also can also help to combat menopause symptoms. It's important to know how to look after your body – GEN M has curated a selection of the best, and most trusted vitamins and supplement picks to fuel a better menopause and look after your body from the inside.
Take a mindfulness moment
Taking a moment out of the day to practice mindfulness helps to reconnect the body and focus the mind as well as keeping negative thoughts at bay. Simply setting aside 30 seconds to take calming breaths can help to shift the balance and restore calm.
There are a wealth of useful menopausal health and wellbeing resources available, a no-brainer if you want a smoother journey. GEN M's recommended wellness-focused solutions include the likes of Liz Earle, Meno&Me and Live Better who support a holistic approach to the menopause and help build the foundations for a healthier, happier you.
Keep connected
As we all navigate these uncertain times, social interaction is vitally important to stay connected and deter isolating feelings of loneliness. GEN M found that 56 per cent of women don't reach out to their family or friends for support during the menopause, something which needs to change – a problem shared is a problem halved, after all.
Although it may not be possible to be with your closest at this time, luckily there are many ways to stay in touch, you could set up a virtual call with friends or join a digital group workout. Like the menopause, we can get through this together, don't be afraid to speak up and seek support from friends, family or support networks such as GEN M's tribe.
Create routine
Our typical daily routines have been taken away so it's important that we implement our own boundaries to strike a health work/life balance. Make sure you're scheduling a lunch break and in giving yourself sufficient time in the evenings to wind down.
Insomnia is one of the most common menopausal symptoms, disturbing sleep patterns and causing cyclical exhaustion. Try introducing a sleep app, shutting down electrical devices at least half an hour before bed and picking up a book to allow the brain to switch off.
Alternatively, try Health & Her's self-heating sleep masks or Derma Therapy's bedding, designed to soothe and relax – helping you get in those important hours of shut-eye.
Nothing is better for the brain than a good night's sleep, aiming for eight hours each night can help you face the day refreshed and energised.
Knowledge is power
Now is the time to better manage your menopause, by understanding it further. Read advice and listen to podcasts.