Mum-of-three Heidi Hodgson tells us about her amazing endurance challenge to raise funds to buy an all-terrain wheelchair for her friend's son.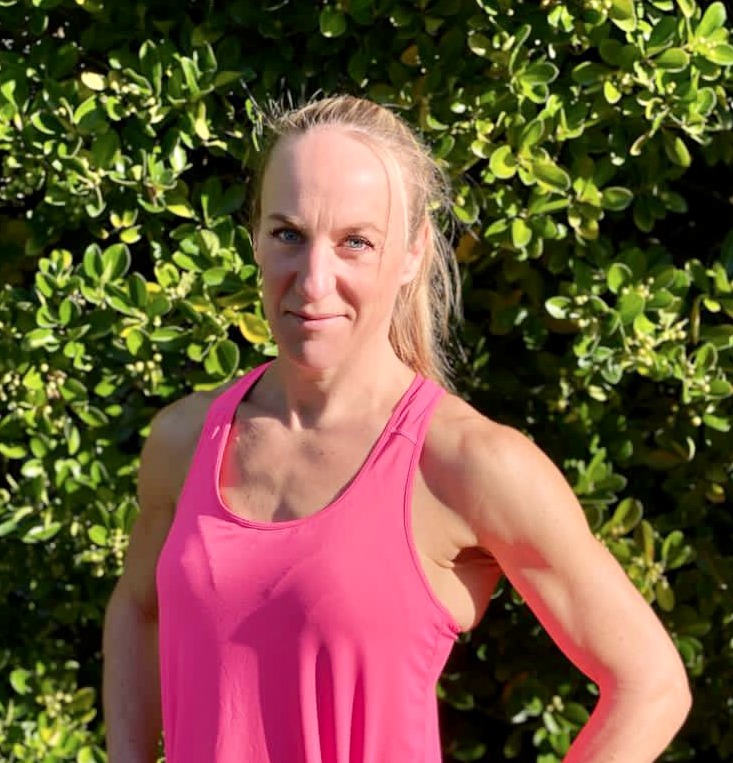 Heidi Hodgson is a 44-year-old mum of three children, aged seven, six and three, and enjoys running marathons. She will soon be taking on a massive 100-mile mixed-terrain challenge in just three days to raise funds for friend Laura Malpass' son Freddie, who was diagnosed with a rare degenerative muscle condition six years ago. (You can donate here).
Heidi, who will run the equivalent of four marathons in three days, will run from Winchester to Eastbourne, all off-road with many hills, and spend two nights alone in a tent, carrying everything she needs in a backpack, including her tent, clothes, food and water.
The mum-of-three is keen to help her friend's son Freddie get back to doing the things he loves. His rare condition has had a huge impact on his mobility, and he relies on a wheelchair. She is aiming to raise funds to buy him an all-terrain wheelchair which would bring him more freedom and independence and allow him to play freely with his friends and get back to doing the things he loves.
Heidi tells Women's Fitness more about her incredible challenge…
Tell us a bit about your friend and her son.
She is the most amazing, strong woman that always puts a smile on her face and looks at all the positives in her life. In 2014 her son was diagnosed with a rare degenerative muscle condition, which changed their lives forever. He's 11 years old now and life is getting extremely tough, his mobility has declined, and he can no longer walk for more than a few minutes, he can't use stairs and can't get up off the floor if he falls.  He's spent years in night splints, travels the world for treatment, has constant hospital appointments, numerous daily medications and yet he is the kindest, funniest and most caring boy. He lives by the sea but can't go on the beach as it's too tough for him and the wheelchair doesn't work on pebbles. He misses out on so much and has to watch while his friends all play.
Throughout all this Laura is the most positive person, and she and her husband live life stronger, laugh harder and smile more because that's the type of people they are. She is an awesome friend, and would always be there for me, despite whatever she is going through. She's never asked or wanted to ask for any help, but now life is snowballing for her and Freddie's condition and she needs help to make his life better.
What inspired you to do this challenge?
They tested and all-terrain wheelchair, and Freddie went straight to the beach, drove over the pebbles and squealed with happiness. Laura and her husband cried happy tears, and Freddie for the first time using mobility help, said 'that was awesome'. I heard his laugh and saw the happiness in his eyes and knew what a difference this all-terrain wheelchair would make for them. He'd had the freedom and independence he so needs, and he'd be able to join in with his friends again.
How long have you been training for it?
I've not trained anywhere near as long as I should really, just a couple of months, but I'm always training and have a high level of fitness. I hope this will work in my favour as I have a tendency to 'over train' and then start a race injured and tired.
What sort of mileage are you up to at the moment?
Because I'm carrying a heavy backpack I've not wanted to run really long distances in training as this will make me more prone to injury. I've been running between 8-12 miles as many days in a row as I feel I can so that I'm building up heavyweight endurance steadily and safely.  I make sure I train a couple of times a day to keep as strong as possible. I'll go on the spin bike, or do a strength circuits session each day too, as well as yoga to help prevent injury.
When was your last long race and how many miles was it?
My longest run was 12 miles… not ideal, I'd have liked to have got up to 20 miles, but childcare and life have not made this possible.
How will you cope with the cold?
I'm rubbish in the cold, I hate it!  I have a low body temp at the best of times, so I do feel the cold. I'm wanting to keep a steady plod for as long as possible, and the biggest thing in my backpack is my sleeping bag, as it's the warmest I could get! I'll be wrapping myself up in that as soon as I stop!
How will you cope with the navigation?
I'm known for being rubbish at directions, but I think I'll be OK at navigation, and the South Downs Way is supposed to be fairly straightforward!  I'll be taking at OS map with me and a compass. I've done a few navigational ultra runs before, so I'm hoping that it all comes back to me when I'm out there!
How will you cope with the fear factor of being in a tent on your own?
Being out on my own in the tent is my biggest fear! I slept in the garden the other night to test it out, and I was even scared then! I will just have to deal with it, as there's no other way! I'll pack a book and lots of chocolate, so that will hopefully keep my mind off it. I've camped out on ultra runs before, so I know how uncomfortable it will be, especially when your body is in bits from covering the mileage in the day.
What sort of mental tactics will you use to keep going when you feel tired or cold?
Your mind is the strongest part of you and can get you through anything. In all my races, no matter what distance, I constantly set myself little goals to reach, I never look at a race as just a start and finish. It might be a playlist that I need to get to the end to before I have some lunch, or I need to get through three pages of my map before I allow myself to walk. It's mental tricks that keep you going as inevitably as soon as I reach those little goals, I tell myself 'go on, you can actually go another couple of songs', or 'you can run another page in the map, you don't need to walk yet'.
What about your meals – how will you prepare food?
I'm taking ration food pouches with me, hopefully, the self-heat pouches will work so I don't really need to prepare anything. This will be my breakfast lunch and dinner, and then I have oat bars and snacks to keep me going too.
What are your fears and what are you excited about?
I'm really excited to just be out there! The Downs are such an amazingly beautiful place, and to fully appreciate it will be amazing. There's always a time limit to my training runs, there's always something I need to get back to do, so to just run and be free will be incredible. I've always put pressure on myself to run a certain time, or to be in the top whatever per cent, but carrying a heavy backpack will take this stress off me.  I will just plod through it with no self-pressure, and I'm really looking forward to that. However, if for any reason I fail – like having an injury – I will mentally be in bits, and that's what I fear the most.
Will you be able to keep in touch with anyone by phone? Do you have a stash of portable phone chargers?
I will be in contact with people by phone, and I will have a personal tracker that only Laura and my family will be able to see. I will have portable phone chargers and I will be using quite a lot of phone battery!
What sort of items are you packing to take with you?
I'm taking everything I think I need – food, water bottles, roll mat, tent, sleeping bag, baby wipes, book, plasters and clothes. I'm needing to take more clothes than I'd like as the weather is so cold and changeable in winter. My backpack is so much heavier than it would be if I was doing it in the spring or summer.
How much money have you raised so far?
I've raised just over £3,000 so far which is amazing, but the wheelchair costs £20,000.
Why is it so important for you to raise this money?
Freddie is such an amazing kid. He didn't ask for this horrible condition, and life is only going to get harder and harder for him. If I can make him smile and make his life just that bit easier, and that bit more fun, it's just absolutely worth everything.
More information
You can make a donation to Heidi's worthwhile fundraiser here.