Suffering from dry skin? Lana Vukovic, Learning & Development Support Manager from L'OCCITANE, has these top tips on winter skincare for an active lifestyle.
How can you protect your skin in winter when out running or cycling and prevent it from getting dry?
During the winter months, the air outside gets cold and dry. The water in our skin will evaporate quicker, causing our skin to feel tight and dry. Add in excessive and sweating to this means more water loss. To help protect your skin from feeling dry, it's key to have a proactive skincare routine that is nourishing and protecting. To moisturise our skin it's not just our skin's water levels we need to be concerned with but the oil levels too. The top layer of the skin (hydrolipidic film) acts as our skin's natural moisturiser. Depending on your skin type, you will have a specific balance of oil and water that make up this film. Our skin's natural oils found in this layer help lock in moisture, which is why having a skincare range rich in antioxidants and natural oils can help to strengthen and keep moisture locked in. Alongside the products you use, another way to help protect the skin is with physical barriers such as scarves and masks, this helps protect your skin from the harsh winds and bitterly cold conditions.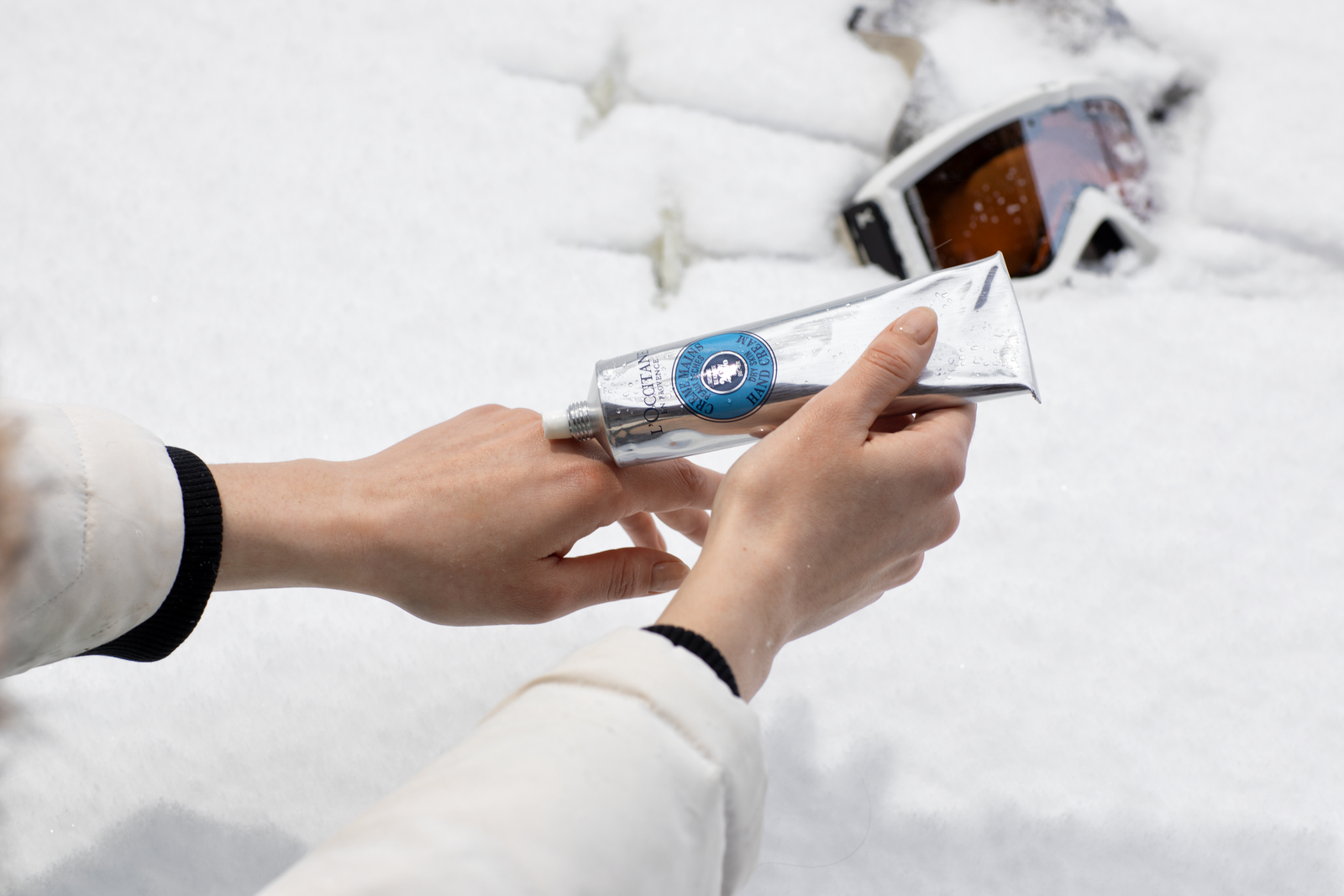 How often should you moisturise during the winter months to avoid dry skin?
Active women need to be moisturising at least twice in a day (morning and night) and topping up their moisturiser after exercise. In winter, the key is to adapt your skincare routine for richer, more nourishing and protecting ranges.
What sort of things make dry skin worse during winter?
Central heating or any heaters that make the air dry can strip skin of moisture. Long hot showers or baths may be tempting but be careful how long you stay in a hot bath and be careful with the temperature too – if it's too hot it can strip your skin of natural oils.
Does sweating have a negative effect on the skin? Can it lead to spots or dehydrated skin for instance?
Sweating is how your body regulates its temperature and keeps it cool. It can have a negative impact on the skin if it's not managed properly. When we sweat, water evaporates from our skin, which can cause dehydration. It is key to replenish the skin's hydration levels after exercising by using products like hydrating toners and moisturisers.
Although sweat is mainly comprised of water, as you sweat your pores open up meaning that oil and dead skin cells can get pushed to the surface of the skin. This can clog our pores if we don't cleanse our skin properly after exercise. A great top tip is having a cleanser in your shower, L'OCCITANE's Immortelle Divine Foaming Cleansing Cream is a rich cream texture that gently cleanses the skin without drying or damaging it.
What other winter skin care tips do you have?
With a busy active lifestyle, it's good to have a full overnight routine so you can have your skin get to work on repairing and protecting itself while you rest. Adding nourishing masks into your routine once or twice a week can help compensate for the excess water and oil loss.
Our skin is affected mainly by our lifestyle and environment. So with the change of season, you need to monitor your skin and change your routine to use more nourishing and protecting formulas to reflect this. Try to keep a humidifier in your home if you have the heating on so that you aren't stripping your skin of moisture and keep a face mist handy for bursts of hydration throughout the day. Try Immortelle Precious Essential Face Mist enriched with hydrating floral waters and hyaluronic acid.
About L'Occitane products
L'Occitane's newly reformulated Immortelle Divine Cream has over six natural vegetable oils alongside its organic immortelle extracts that are rich in omega fatty acids, which deeply nourish, repair and regenerate the skin in addition to fighting six signs of ageing. The Immortelle Divine Youth Oil is the perfect secret weapon for winter. This skin rescuer as its multi-purpose oil that you can apply after exercising or even mix into your moisturiser for an extra nourishing boost.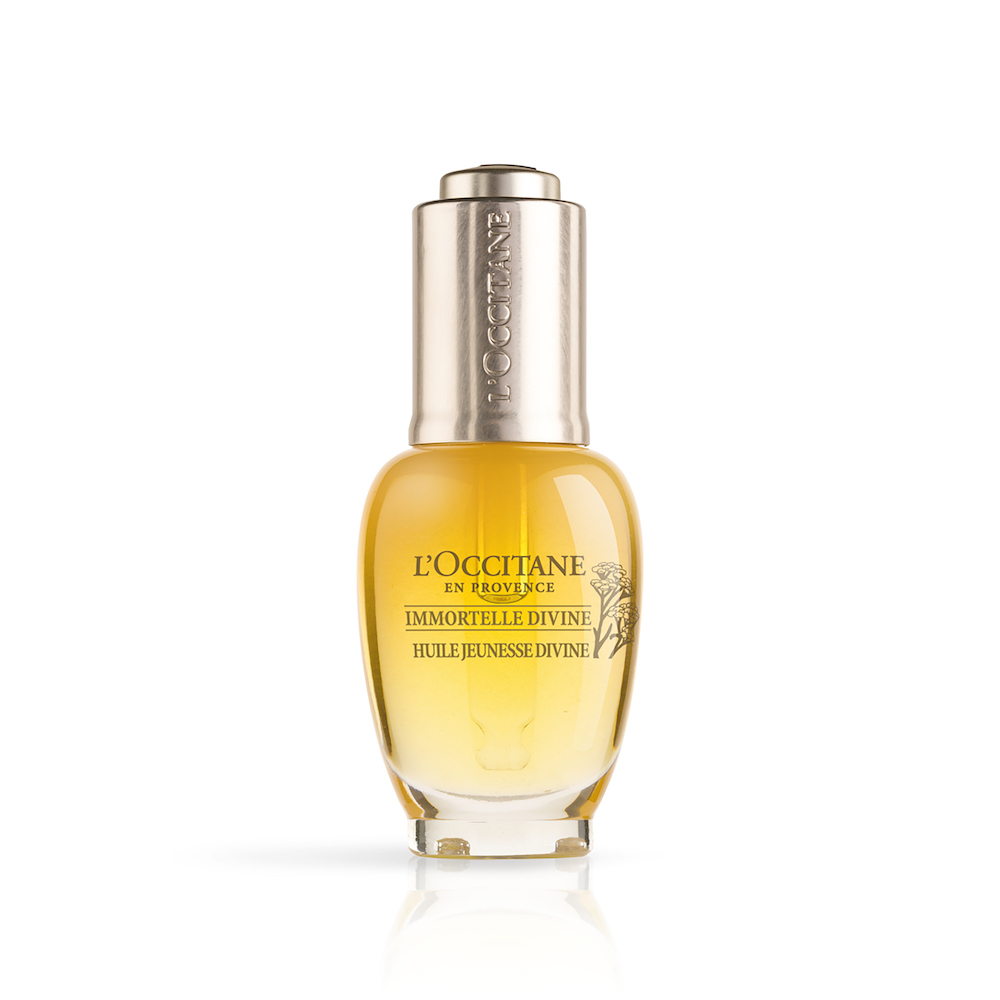 Another option for dry skin is the Shea Ultra Rich Comforting Face Cream, with its creamy and melting texture, it is formulated with a high concentration of organic shea butter (25 per cent) to answer the essential needs of dry to very dry skin.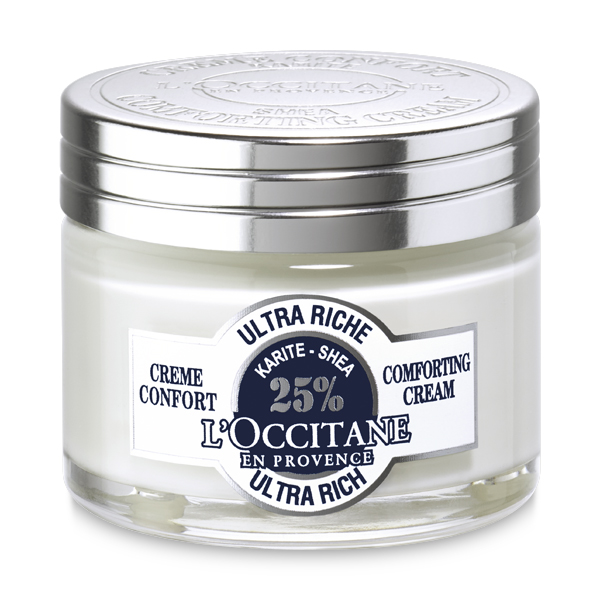 Women's Fitness discount offer
As a Women's Fitness reader, you can get 15 per cent off promotion on skincare products until 15 October 2020 on purchases made in-store and online. Use offer code FITNESS15  to redeem your offers in-store and offer code FITNESS15 must be added to the basket when checking out online.
The 15 per cent discount offer is for one transaction per customer only. It applies only on full price items only and excludes products; Reset Serum, Reset Eye and discounted items. These offers exclude the following boutiques: Bicester Village, Cheshire Oaks, Portsmouth, all department stores, airport stores and any other independent L'Occitane stockists. Offers subject to availability. Offers cannot be used in conjunction with any other offer, cannot be exchanged for cash and no alternative product can be chosen.
More information
For more information on L'Occitane products, visit the website.