Take some simple steps to keep your skin looking its best says Louise Pyne.
With beauty services closed as a result of a third national lockdown, it can be tempting to let your usual routine take a backseat – but taking time to look after your appearance can help to supercharge your confidence and motivation levels. Here, Jenna Unwin, beauty expert and founder of Million Dollar Facial lets us in on the best ways we can keep our skin in tip-top shape.
Exfoliate your skin
Constant exposure to central heating along with the harsh winter weather can leave skin feeling irritated, sore and rough. 'No matter how many products you use, dry, dull skin will stay dry without exfoliating. Add a gentle scrub into your routine such as a glycolic or lactic acid to remove dead skin cells,' says Jenna. This will help to shield your skin against everyday damage.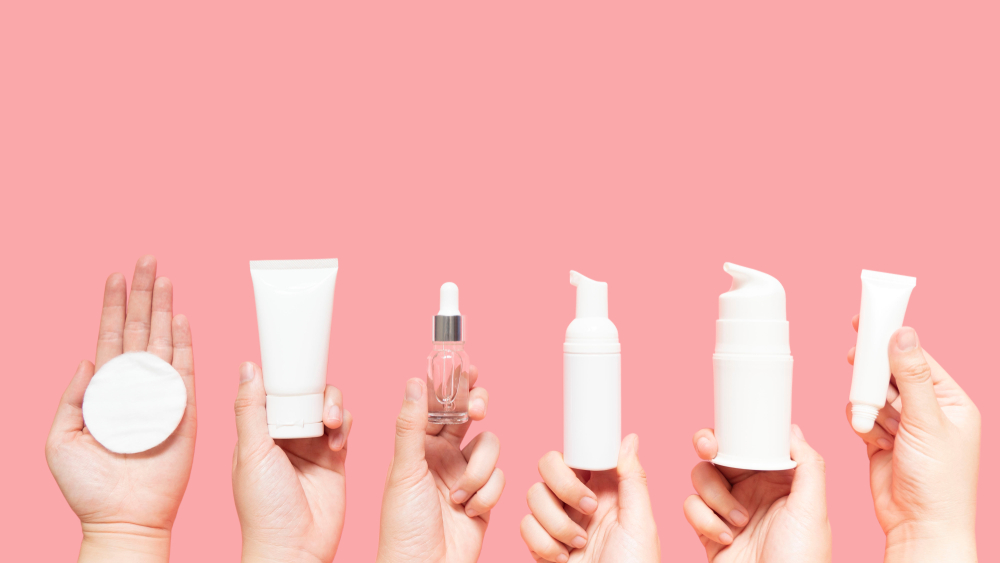 Moisturise your lips
You might already moisturise your face and body daily, but many of us neglect our lips. 'Chapped or cracked lips are common during the winter months, so it's worth switching your usual lipstick for a lip gloss or moisturising tinted lip balm. Apply throughout the day and before bed,' continues Jenna. Look for products that are hypoallergenic and fragrance-free containing rich ingredients like coconut oil, cocoa butter or shea as these help to seal in moisture.
Double cleanse your skin
Spending time to take off your makeup at the end of the day will keep your skin glowing. 'Ensure you always cleanse twice with a cream or balm cleanser at night. This will remove make-up, flush away daily toxins and leave you with a healthy glowing complexion. Use a warm flannel to remove the residue. Once a week apply a skin-loving mask to repair and restore moisture in the skin,' recommends Jenna. After cleansing apply a hydrating serum and then layer on a moisturising cream for an extra hit of goodness.
Soak in a Himalayan salt bath
A good night's sleep is key to ensuring your skin stays fresh and plump and a soak in the tub before bedtime can do wonders in helping to relax the senses so that you drift off. 'Before bed, bathe in Himalayan salts and a relaxing essential oil such as lavender. Follow your bath with herbal tea to flush away toxins and aid relaxation. This will suit you up for a good night's sleep and will improve your skin's glow in the morning when you wake,' believes Jenna.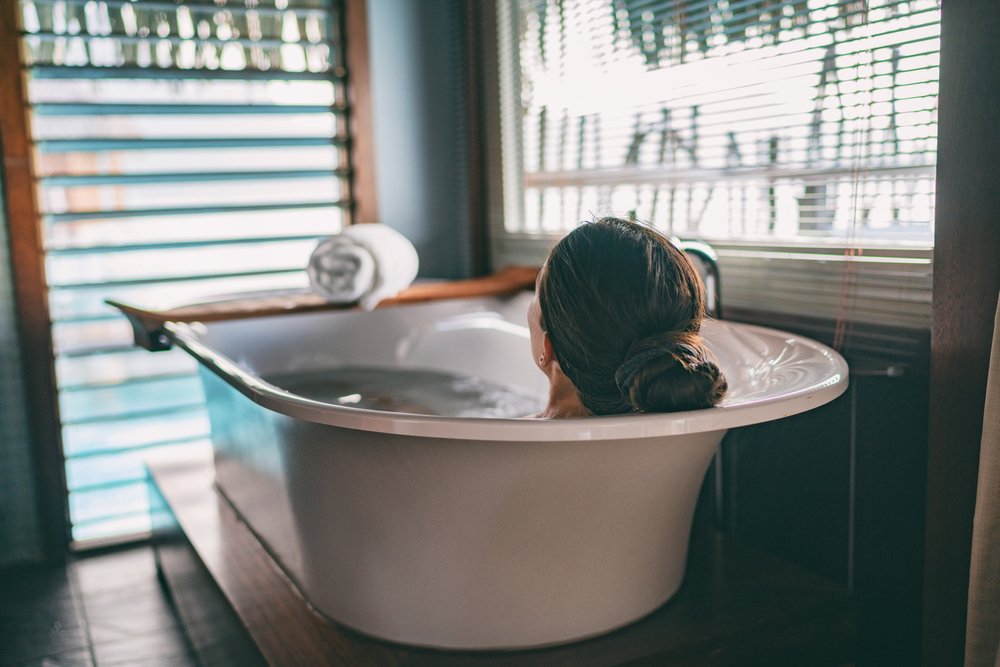 Think about beauty hygiene
Keeping your brushes clean is perhaps one of the most boring beauty chores out there but setting aside a few minutes every fortnight to cleanse and wash your brush bristles and sponges regularly will help to avoid blemishes and spots and improves the lifespan of these essential makeup tools. 'Brushes with lots of product built up will not work as effectively and bacteria can build up, transfer onto your skin and cause breakouts,' shares Jenna. Use a small amount of gentle baby shampoo or a specially formatted brush cleanser and rinse with warm water before leaving to dry.