Hollie Grant, Award-winning Pilates Instructor & Founder of Pilates PT shares her views on what gyms and fitness studios might be like when they are allowed to reopen their doors.
Government guidance indicates gyms/fitness studios will remain closed for the foreseeable future. Do you have any insight or predictions on when we may see some of the restrictions on gyms and fitness classes lifted?
Personally we are staying completely open-minded, as the government are giving very little away. This has meant we have focused on our non 'studio-based' activities in case this is a long-term situation. It's obvious that health and fitness is important to the government, as it has been one of the few reasons it gave for us leaving our homes, so I am hopeful that we will be a priority when the time is right. I think we can expect a gradual reopening, and a huge adaptation to how gyms and fitness classes were previously run.
When gyms and fitness studios reopen, it is likely social distancing measures will be required. How do you think social distancing measures and increased hygiene will be enforced and monitored?
Pre-lockdown we had already implemented some very stringent cleaning procedures, and social distancing between clients and instructors, so I'm sure this will come in to play when we do reopen. If we look to what other countries are doing when they reopen their gyms and fitness spaces we can expect much lower client numbers, smaller class sizes, longer gaps between classes on class schedules, and strict regulations on cleaning. Items usually provided by gyms may be rescinded temporarily such as towels and water to prevent contamination.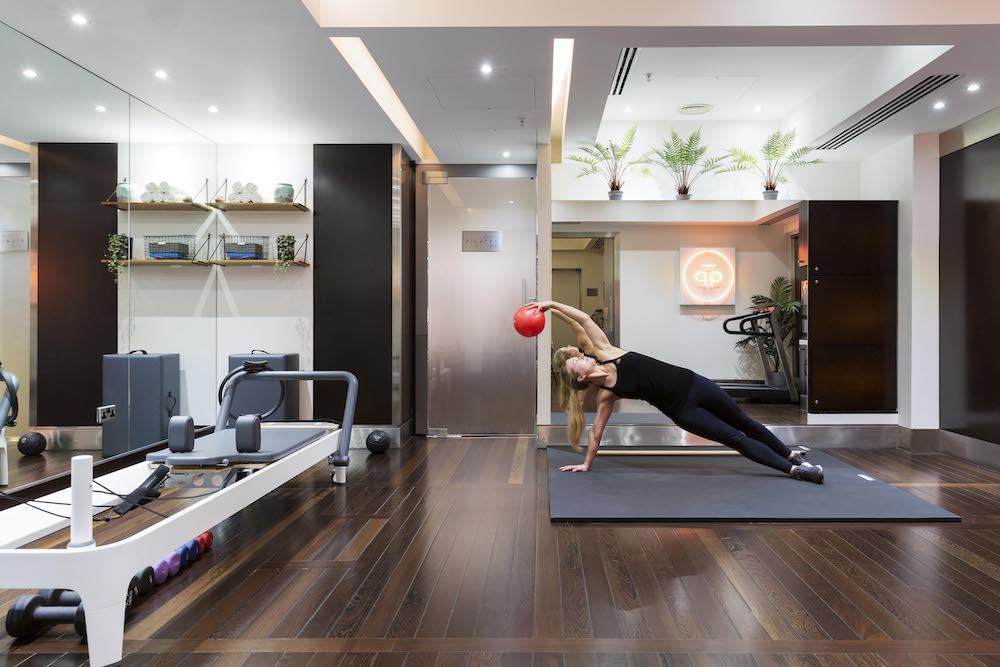 What do you think gyms and fitness classes look like? What will happen in the case of shared equipment? At first, what fitness classes/machines will/won't be available?
I would imagine that, as with supermarkets and shops, we will see reduced numbers of clients allowed into the training space at any one point. Where possible fitness classes will be moved outside, especially during the warmer months, and class numbers reduced. To reduce the number of people using changing rooms at any one point there will be longer gaps between classes to minimise crossover. There is also a possibility changing rooms may be closed to reduce the amount of time clients spend in the facility. Gyms would require dedicated cleaners, or assign staff to this role, to clean down shared equipment between clients and ensure a strict cleaning schedule is adhered to and recorded.
Do you think coronavirus will change how gyms/fitness studios operate forever?
I believe that coronavirus has changed how consumers now train, and this in turn will affect how fitness businesses operate. Lockdown has shown consumers that training from home, either via live classes, or pre-recorded online plans, is a really positive experience. Online training is cost effective, requires no travel time, easy to fit in around children, and opens up consumers to instructors across the globe. I think that gyms and fitness studios will need to adapt to include this option into their offerings. Personally, we have been overwhelmed at the response to our live classes and this will now be a new arm to our business.
Given the research suggesting the risk of transmission is less when outdoors, do you think we will see more exercise classes move outside? If so, how/what?
We are already seeing an increase in the number of requests we are having for PT sessions in the park. It's far easier to social distance in open spaces and there's no shared equipment to worry about. It makes sense for studios to offer classes outdoors whilst people are still nervous about being in a closed environment with others, plus it reduces the need for physical spaces that are costly. I do think, however, that there will come a time where consumers want to get back to equipment-based classes such as reformer Pilates that simply cannot be performed outside.
Has lockdown changed the way people exercise for good? Do you think people are exercising more or less during lockdown?
Given how high a priority the government placed on the UK being allowed to leave the home to exercise, and that many people have more free time due to being furloughed or having no commute, I believe exercise is definitely more front of mind for many than previously. There is more free fitness content online than ever before and so I do believe more people are trying new fitness concepts. However, we have lost a lot of the usual movement we would have naturally included in our lives. We aren't walking around at work, walking to the bus stop, shopping as much etc. I believe many of us will be taking less steps than pre-lockdown and therefore reducing our movement, even if we are adding in an online class here or there. I think there's a real appetite to get back to exercising face-to-face and when gyms and studios do reopen, and people feel safer in groups, that the fitness industry will see a new boost to numbers.