With their chunky tyres and robust frames, fat bikes unlock exciting new terrain for adventurous riders, from gravel trails to sandy beaches. Find out how to try it.
Whether you're a road cyclist or a mountain biker, riding a 'fat bike' for the first time will inject an exhilarating burst of fun into your two-wheeled adventures. These eye-catching off-road machines are fitted with giant tyres around 4.5in wide – that's about the same width as the front tyre of a Ducati SuperSport motorbike, double the size of a downhill mountain bike tyre, and five times bigger than the skinny tyres on a road bike. The low ground pressure caused by this plump tyre gives you tank-like levels of traction and the balance of an Olympic gymnast. Armed with these new cycling superpowers, you can bound over chunky rocks and roots, shifting gravel, deep sand, snow and ice, gloopy bogs and marshes, or slippery riverbeds to prise open a whole new world of outdoor adventures. So why try fat biking?
Enjoy our wildest terrain
Although there are specific races and events for fat bike riders – including the UK Fat Bike Championships, held last summer in Devon – for most riders, fat biking represents a playful new way to explore the UK's wildest terrain, from sandy beaches and muddy marshes to rocky trails. The Lake District and Peak District are popular locations, as are the beaches of Northumberland and Cornwall.
You can try before you buy
You don't have to invest in a fat bike until you're sure you enjoy it. Most bike shops close to the mountain or coastal locations offer the chance to rent a fat bike so you can join in the fun. You can use normal pedals or cleats, and standard mountain bike clothing works just fine.
You can travel the world
The world is your oyster… you could start with a fun coastal ride on the beaches of Porthcawl in South Wales and bump over wet sand, pebbles, puddles and rocks. Or you could try the volcanic terrain of somewhere more exotic, like Iceland.
Wherever you ride, and whatever the conditions, fat bikes offer amazing grip and balance, so you feel like you have experienced an instant upgrade to your skillset.
Try varied terrain
The sensation of fat biking is very different from riding a road bike or a mountain bike. Fat bikes do not have suspension forks, but the meaty tyres create a feeling of suspension. There is a soft, playful bounce as you ride. You soon find yourself bounding over rocks, powering through streams, and fearlessly grinding through gravel. You enjoy a new sense of confidence as you discover that sections of sand, mud or rocks are no longer obstacles but opportunities for fun and adventure.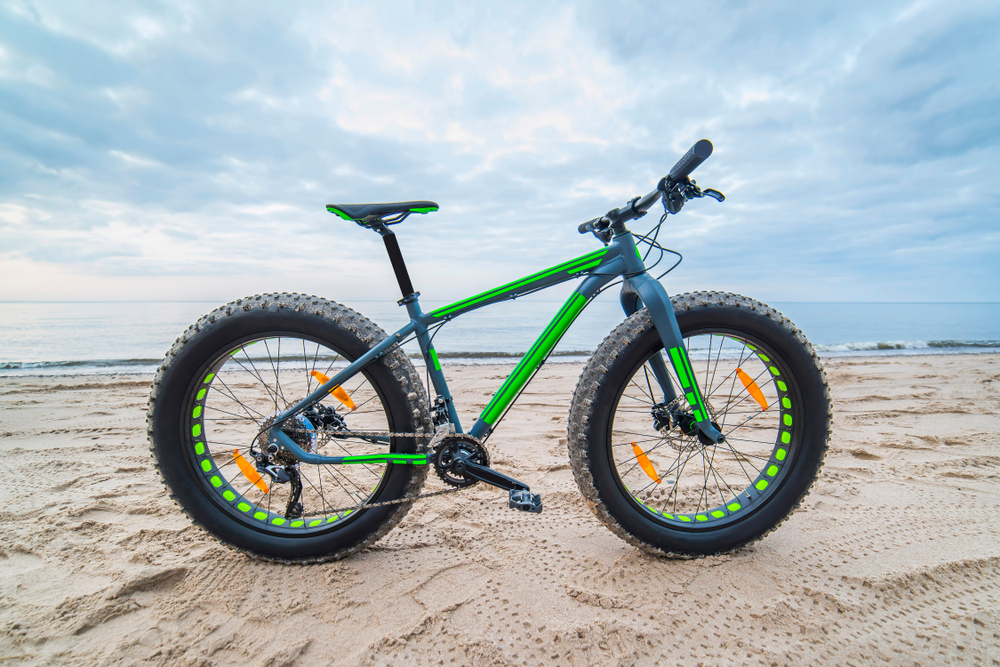 You will visit places you've never seen before
Whether you take on some sandy beaches or some rocky trails, riding a fat bike will open up fresh new landscapes for outdoor adventures this summer. Even when riding around your local area, you will find that piloting a fat bike gives you access to places you would not have considered visiting before.
Tested your fitness
Fat biking is clearly far more diverse than just getting on a normal road bike or going out for a run, where every step can be very similar. Due to the diversity and variety of terrain, your fitness will be tested in all sorts of ways, meaning you won't plateau. You will need a strong core to keep you balanced on uneven terrain and you will need considerable leg and upper body strength too.
Burn loads of calories
On a fat bike, you can reportedly burn up to 1500 calories per hour in soft conditions, where you have to pedal hard to overcome the challenging terrain.
It's not load-bearing
Unlike some other forms of cardio such as running, fat biking is low impact which means your joints won't be placed under stress, meaning that you'll recover faster than if you went out and ran for an hour.
Hire a bike at first
'I advise people to begin by renting a bike in a fat biking centre, or attending a demo event,' says fat bike rider Gilles Morneau. 'That way you can see if it's suitable for you before you spend a lot of money and you have a chance to get used to it and make any mistakes on someone else's bike!'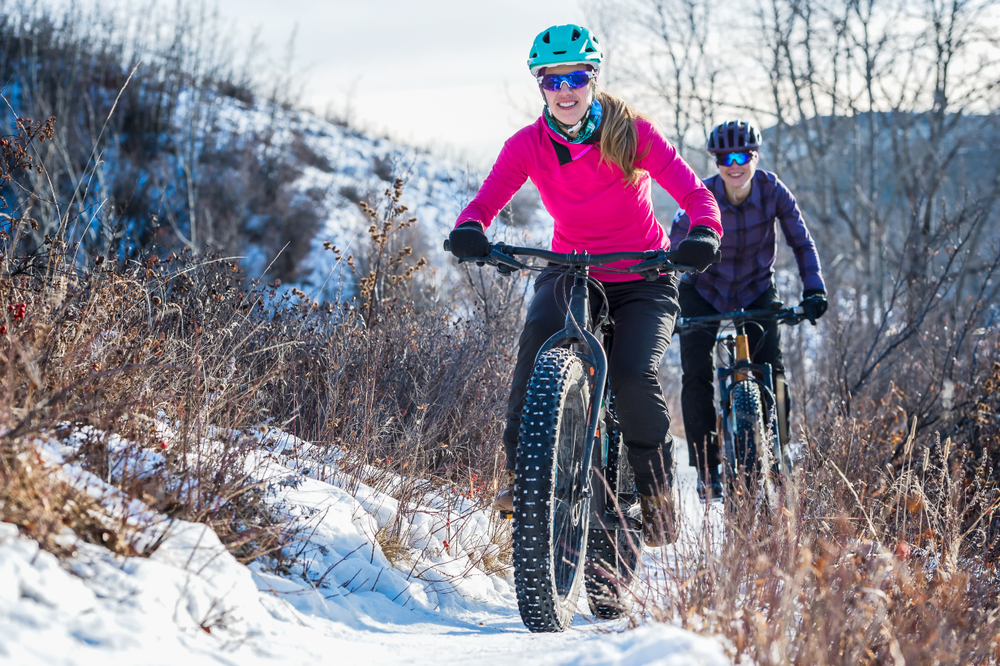 Think traction
'When it comes to setting up your bike, traction is the key if you want to have fun,' says Gilles, 'especially when conditions are soft. I advise people to have large tyres – 4.5in or more – and to not put too much pressure in them. Low pressure allows the tyre to become distorted at the bottom, increasing the width of the traction patch. And more traction is more fun!'
Don't pedal too quickly
When you are cycling over sand or gravel, don't pedal too quickly as the wheels could slip. 'The most common error people do when piloting a fat bike is not putting enough weight on the front wheel,' adds Morneau. 'The front wheel guides the trajectory of the bike, so if it is not weighted enough, it will go its own way or just slip.
Stay seated on sharp climbs
When riding up sharp climbs of gravel or sand, it is important to stay seated to ensure your tyres don't slide back down. 'Staying seated is the main thing but also try to change gears progressively, keep a fast pedaling pace, move your weight a little bit forward on the saddle, and try to find the "sweet spot" where you will have enough weight on the back wheel to get traction,' advises Morneau. 'You also need enough weight over the front wheel, so it doesn't just lift off the soil and it keeps going where you want it to go.'
Descend carefully
Descending is still one of the most daunting challenges, but Morneau says there are a few things which can help: 'The best descending position is: pedals horizontal, hips over the saddle, nose over the handlebar, and arms and legs slightly bent.'